How to build an annex: your questions answered
An annex is a valuable addition to your home, we answer the key questions about how to add one to your property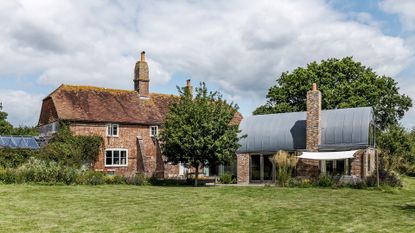 (Image credit: Polly Eltes)
Annexes have seen a rise in popularity in recent years. A more affordable alternative to moving house, adding a self-contained annex can be a valuable addition to your home. With grown-up children staying home for longer, often unable to get on the property ladder, and elderly relatives benefiting from being closer to family, there has been a boom in the desire for annexes that provide a flexible living space and accommodate our changing lifestyles.
Incorporating an annex into your house design can also be a financially beneficial addition to your home. Not only will adding an annex increase your home's value but you can also rent it out to provide a profitable secondary income.
What is an annex?
An annex is a self-contained living space – featuring a kitchen, bathroom and bedroom – which is part of an existing house. The annex can be attached to the main property or housed in a converted outbuilding such as a barn or garage. Regardless of its location, for it to be an annex, not a separate dwelling, it must only be occupied by one household.
What's the difference between an annex and an extension?
The main difference between an annex and an extension is its usage. An extension works as a continuation of the main property while an annex is an addition that operates independently from the main house, even though it might still be connected.
For example, any type of kitchen extension ideas will expand or replace your existing kitchen. On the other hand, an annex that features a kitchen will be ancillary to your main kitchen and will also include other living areas and a bathroom.
If your addition features a kitchen, bathroom and bedroom, but still operates as part of the main property – so all residents use all rooms – then it is an extension rather than an annex.
Do you need an architect for an annex?
While an architect is not essential, building an annex is unlikely to be something you can undertake on a DIY-basis. Hiring an architect or a dedicated annex-building company to help you with the process, from planning and positioning to building and completion will ensure that your annex is safe and legal.
How can you use an annex?
An annex, in its simplest form, is an additional space that you can use in any way you desire. Typically, they are added as a more private living space for extended family members or for frequent guests to stay in.
The main difference between annexes and other garden room ideas are that they are designed as a permanent or semi-permanent habitable space. If you are planning to use your annex as permanent accommodation, then you will need planning permission, says Alex Cole, design consultant at Oakwrights, 'Most councils are now allowing this with clauses that they cannot be sold off as a separate dwelling.'
What is the best size for an annex?
'To stand the very best chance of successfully obtaining planning permission to build a granny annex in your garden your Local Planning Authority is likely to look favourably upon what they consider to be a reasonable size annex for family member living. A size of 40 feet x 20 feet or smaller is usually ideal,' says Pete Cossie, managing director from Contemporary Log Living.
Where can I place my annex?
If you are building a separate annex or as an extension, planning authorities usually insist on it being as close to the main house as possible. You also need to factor in amenities: electricity; water and sewerage, as these will also define your location.
'The annex electricity supply will be isolated from the main house on its own circuit but you may need to upgrade your electricity supply and / or meter board' says Pete Cossie.
What materials can you use?
There are lots of different options for materials. Timber is a popular choice as 'it works well with all sorts of materials and so will suit the majority of houses. It's also great in terms of sustainability if sourced from a company that has an eco procurement policy in place,' says Merry Albright, founder at Border Oak. 'Timber can also offer a variety of different looks – horizontal, vertical, shadow gaps, painted, scorched or natural – and so can create a more traditional or contemporary annex.'
Alternatively, you can echo the materials used to build the main property, whether that be brick, wood cladding or stone. If you want to make a clear distinction between the main house and the annex, then a more modern looking glass and metal design can have a striking appearance.
As well as the external materials, insulation is also a key consideration as without the relevant insulation, your annex cannot be a permanent living space.
Can I rent my annex?
Yes, you can rent out your annex, however, there are some key things you must consider.
With the rise of AirB&B as a lucrative way to receive extra income, an annex can quickly pay for itself should you decide to rent it out. If you plan to do this, however, it is important that you get the relevant planning consent for a rentable space.
'Check your HOA or Co-Op Board regulations to make sure there is no prohibition against subletting—or any other restriction against hosting,' recommends a spokesperson from AirBnB, 'Ensure you look up any permitting, zoning, safety, and health regulations that may apply. The governing authorities that regulate the use and development of property in your area may have useful information on such regulations.'
While you can rent out your annex, it cannot be sold separately to the main house.
Can I build a granny flat in my garden?
Yes, you can build a granny flat in your garden, so long as you have the space and obtain the correct planning permissions. Adding a granny flat in your garden can be a very cost-effective way to help elderly family members and will also add value to your house.
Can an annex be detached?
Yes, an annex can be detached. You could convert a detached barn or garage into an annex or you could build a purpose built outbuilding in your garden. However, if you are building a new addition – whether separate or as an extension – planning departments look more favorably on those closer to the house than further away.
How to access your annex?
Access is a key consideration when building your annex and one that is inherently tied to purpose.
The easiest method is a lockable door through another part of the main house, typically the hallway or kitchen. This makes the annex feel more like a part of the main home, which can either be a positive or negative depending on its usage.
If you plan to rent out your annex or want your annex's inhabitants to come and go freely, then an external door is a better option. There are plenty of front door ideas that are sure to inspired. It is worth noting that an independent front door, however, this will require independent access to the garden.
A more modern option is a glazed link. This glass walkway connects the main house to an external annex or extension and is the perfect compromise, making the annex feel separate while still having the convenience of being connected to the main property. A glazed link is also a great way to increase natural light in your home .
Can I turn my garage into an annex?
Yes, you can turn your garage or other outbuildings into an annex space. However, it is best to consult an architect as the building will need to be updated to adhere to the building regulations for a habitable building. 'It would be wise to use an architect when converting a garage or outbuilding into an annex as they will also be able to ensure that your permissions are correct,' says Melissa Robinson, Architect and director of MW Architects.
If you are planning to convert your barn into an annex it is important that you research barn conversion ideas to help you figure out the best way to realise the space.
Does a granny annex add value?
Yes, a granny annex will add value, after all, adding extra living space of any kind will add value to your home. 'An annex can add $100K+ value to a property if totally separate. Especially as it offers the capability of being an Airbnb/rented out. It also brings fantastic benefits to families raising adults with challenges as it offers them long-term support but in close proximity,' says Cathy Purple Cherry of Purple Cherry Architects.
However, in order to turn a profit, you will need to ensure that the cost of the project is less than the value that is added. Converting a garage or outbuilding is the most affordable way to add an annex to your home.
Sign up to the Homes & Gardens newsletter
Decor Ideas. Project Inspiration. Expert Advice. Delivered to your inbox.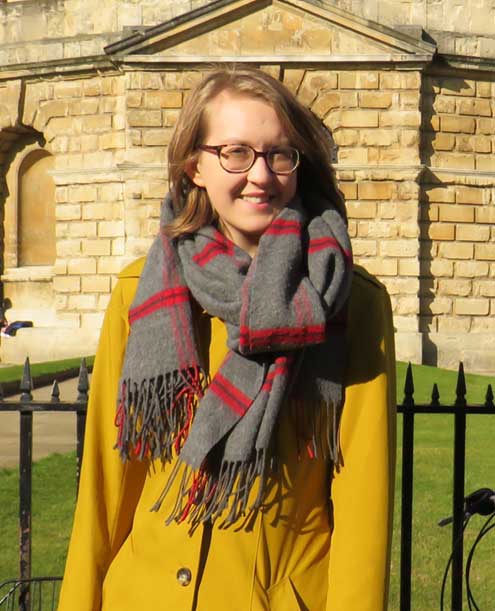 Content Editor and Sub-editor
Having graduated with a first class degree in English Literature, Holly started her career as a features writer and sub-editor at Period Living magazine, Homes & Gardens' sister title. Working on Period Living brought with it insight into the complexities of owning and caring for period homes, from interior decorating through to choosing the right windows and the challenges of extending. This has led to a passion for traditional interiors, particularly the country-look. Writing for the Homes & Gardens website as a content editor, alongside regular features for Period Living and Country Homes & Interiors magazines, has enabled her to broaden her writing to incorporate her interests in gardening, wildlife and nature.