Barn conversion ideas – design inspiration and know-how
Our barn conversion ideas celebrate the country features and contemporary additions that make these buildings unique places to live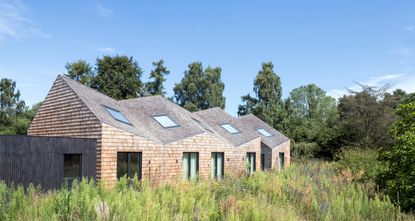 (Image credit: Blee Halligan Architects)
You're in for an exciting ride if you have these barn conversion ideas in your life. Steeped in history, these buildings are fizzing with character and a sensitive conversion will highlight all their charms, from rustic beams to dramatic open-plan spaces.
A barn conversion is one of the best ways to enjoy all the delights of a country living, in a building that's tailored to meet your every need.
With expert help from a specialist architect and plenty of attention to detail, all the features and attributes of modern living can be incorporated and a barn will become a much-loved family home, ready for whatever the future has in store.

Let's start with a list of inspirational approaches to the transformation...
1. Open up to the experience
With spectacular views over the Kent countryside, an open-plan arrangement was a must for this barn.
The working part of the kitchen was carefully planned to divide it from the main living space. A functional island sits at the junction, one side providing access to abundant deep drawer space and the other revealing a decorative panel.
See: Barn conversion kitchen ideas for more ways to lay out your cooking and dining space
2. Find room for sleeping quarters
What could be more romantic than a bedroom in a barn, with all the charms of a picturesque cottage? This listed barn conversion by Charlie Luxton Design was defined by the trusses, which were also listed and had to be retained.
'The trusses dictated the height of the upper level for the bedrooms,' says Charlie. 'The external window was added as there is traditionally a window at high level on a barn.'
White bedrooms are perfect in a barn conversion, letting original features like beams take the fore.
3. Take a far-reaching approach
Transforming a barn brings the potential to achieve much more, both practically and architecturally, especially if it has former additions.
'When converting a brick barn we demolished the attached 1970s annexe at the same time, replacing it with a cedar-clad building containing five en-suite bedrooms,' says Greg Blee of Blee Halligan Architects.
Set in five acres of woodland near Aldeburgh in Suffolk the new building has a dynamic roof shape and is entirely clad in cedar shingles.
4. Make practical use of space
When coming in from long country walks, it's good to have a place to shrug off wet-weather gear.
In this project, a boot room, bathroom and shower room were neatly fitted into a small barn adjacent to the main building.
'The boot room/lobby is a welcome bonus, considering the Cumbrian weather,' says James Errington, Director, Haigh Architects.
See: Our utility room ideas will feed your imagination further
5. Reach for the stars
Turn a barn's soaring height to your advantage. At the Long Barn in Bedfordshire, by Tye Architects, cutouts to the upper level allow for triple-height living and entertaining areas.
These are enhanced by a triple-glazed gable end which provides outstanding views from the dining table out across the countryside.
6. Focus on the light
Spectacular glazing is the crowning glory of this project. The minimally framed double height sliding doors by IQ Glass set on opposite sides of the dining area flood the internal spaces with light.
For any project that includes large amounts of glazing it's important to bear in mind how this can affect the internal temperature of the building.
Low emissivity glass helps keep rooms warm in winter and consider including solar control coating to deflect the sun's heat in summer.
7. Consider contemporary design
The owner of this barn converted it and moved in, making way for her daughter and young family to take over the old farmhouse next door.
The building's old beams and some period features lend a traditional flavour but the kitchen leans decidedly towards the contemporary.
The Urbo matt lacquer kitchen in Farrow and Ball Strong White and Moles Breath with Corian worktop is by Roundhouse.
'We wanted something sleek in the space; the picture window on the corner of the space brings the outside in and the Urbo style kept the look unfussy,' says Roundhouse designer Paul Welburn.

Take a look at our modern kitchen ideas if contemporary is your thing.
8 Keep the sun in check
Shading a building can be as much aesthetic as practical.
When A-Zero Architects transformed a chicken shed, retaining the height and shape of the roof and replacing the roof trusses with a scissor truss, they opted for slatted screens at the windows and cladding in British Larch by Vastern Timber.
'The screens help to reduce solar gain, which was a consideration for this west facing site,' says Giles Bruce, director, A-Zero.
9. Give walkways a new lease of life
When considering barn conversion ideas, devote care and attention to walkways and landings to raise their status from a mere corridor.
Timber beams and framing by Carpenter Oak provide the character and a glazed balustrade allows light to flood through to the upper level in this project, designed by architect John Norfolk.
10. Celebrate natural materials
When converting a redundant agricultural building on an exposed hillside with panoramic views over the Chew Valley in Somerset, RD Architects opted for natural stone and a restricted material palette in order to complement the building's heritage and its rural setting.
A lower ground floor was added, housing three additional bedrooms. The horizontal form of the house integrates beautifully into the surrounding landscape.
11. Divide and conquer
Could your project include two or more living spaces? Studio Four Architects converted three connected barns on a family farm in Hampshire into holiday accommodation; creating a four-bedroom and a six-bedroom unit.
'The length of the barns did help, but there was a series of issues to overcome when designing layouts for the spaces which included head heights, trusses and changes in floor level,' says Claire Lingham, Associate and Architect, Studio Four.
'Some openings had to be formed internally, but most of the external openings existed and our design worked around these.'
Love the outdoor seating area? Check out these garden patio ideas.
12. Make use of awkward spots
A barn conversion often involves inserting a new level for bedrooms and bathrooms.
At Gambledown Farm in Hampshire there were no upper levels, so Studio Four Architects had to build them, dovetailing in this neat ensuite shower room idea.
'One of the levels involved working around awkward truss positions, which we solved using split-level staircases to prevent people hitting their heads,' says Claire Lingham, Associate and Architect, Studio Four Architects.
13. Respect the structure
An old building needs careful handling. The roof for this project needed to be replaced for structural reasons.
'The original was recorded in detail for replacement using local oak timbers and traditional carpentry techniques,' says James Errington, Director, Haigh Architects.
The external walls were repaired and partly rebuilt in places using lime mortar. New openings were kept to a minimum.
14. Find space for home working
Bespoke internal features such as this bookcase with library ladder and built-in desk bring a special element to this Oxfordshire barn, converted by Charlie Luxton Design.
'If you're open to the potential of the building's character, unique things come out of that,' says Charlie. 'Many barns are idiosyncratic, built and adapted by farmers over generations. I see our designs as the latest adaptive phase of this development.'
So many of our home office ideas can work within a barn conversion.
15. Choose authentic replacements
If you can't preserve beams, replacing from scratch with identical ones is the way forward.
At this barn in the Wye Valley, Herefordshire, converted by Apex Architecture, and DPT the internal beams are all new since the barn when purchased had only a partial first floor. Two steel beams at first floor level required for structural reasons were covered in one-piece oak beams, hollowed out to look as authentic as possible.
'This helped to retain as much character and soul of the barn as possible,' says Jon White of Apex Architecture.
16. Create a welcoming entrance
A curved, stepped path makes an entrancing approach to this barn, converted by architect John Norfolk.
'Building and landscape design go hand in hand,' he says. 'The ideal is to follow the existing natural progression routes and pathways, rather than trying to force the landscape into a preconceived plan or desired style. The plan is both functional and aesthetic.'
17. Follow the utility look
A good barn conversion takes into account the original nature of the building.
In this case the barn was a more modern structure with large open spans and agricultural timber trusses, which were in poor condition, aesthetically unsuitable and would not support the weight of the new tiled roof.
'Most people would expect oak trusses as the replacements, but these would have jarred with the utilitarian nature of the building,' says architect John Norfolk. Steel was chosen, which matches in with the contemporary internal design of the barn.
18. Embrace a slice of history
Tye Architects trod a careful line in converting a derelict barn, sliding in a new building while respecting the frame and roof of the original barn, which dates to 1860 and had been used for 150 years as a grain store.
It is now an elegant four-bedroom family house and work studio. Natural and organic materials were used wherever possible.
How do you convert a barn into a house?
There are plenty of hoops to jump through when undertaking a conversion of this type, but the results can be extremely rewarding.
First, you'll need permission from the local council to convert the building to residential use. Although some projects can be done under Permitted Development, others will require full planning and may be subject to restrictions.
A full survey is needed to check out everything from the foundations to the roof and sometimes the environmental consequences.
The walls are likely to need insulation, new openings for doors and windows may be required and internally the space has to be divided to provide a kitchen, bedrooms and living areas, while still preserving the building's character.
Will a barn conversion hold its value?
There's never a guarantee as all property prices are subject to the demands of the market but a well-converted barn has something special to offer.
'Every building is unique but some barns in locations such as the edge of towns and villages or open countryside are incredibly desirable at the moment,' says architectural designer Charlie Luxton.
How do you decorate a barn conversion?
A barn is a great canvas to work with. Where beams and timbers are exposed, you have instant character – the task is simply to enhance it. Both country and contemporary approaches will work but a mix of the two will do justice to the building. Our country living room ideas might be a good place to start.
This type of decorating is not for the faint-hearted. A bold approach is required; small fussy patterns will be out of place so go with your gut feeling for large-scale designs or plains and stick to simple colour schemes.
The large, open plan spaces of a barn lend themselves to the way we live today but they need to be divided with care. Zoning is key. By using furniture, rugs, lighting and colour to mark out areas for living, dining and cooking it's possible to create a coherent design without detracting from the open-plan feel.
Sign up to the Homes & Gardens newsletter
Decor Ideas. Project Inspiration. Expert Advice. Delivered to your inbox.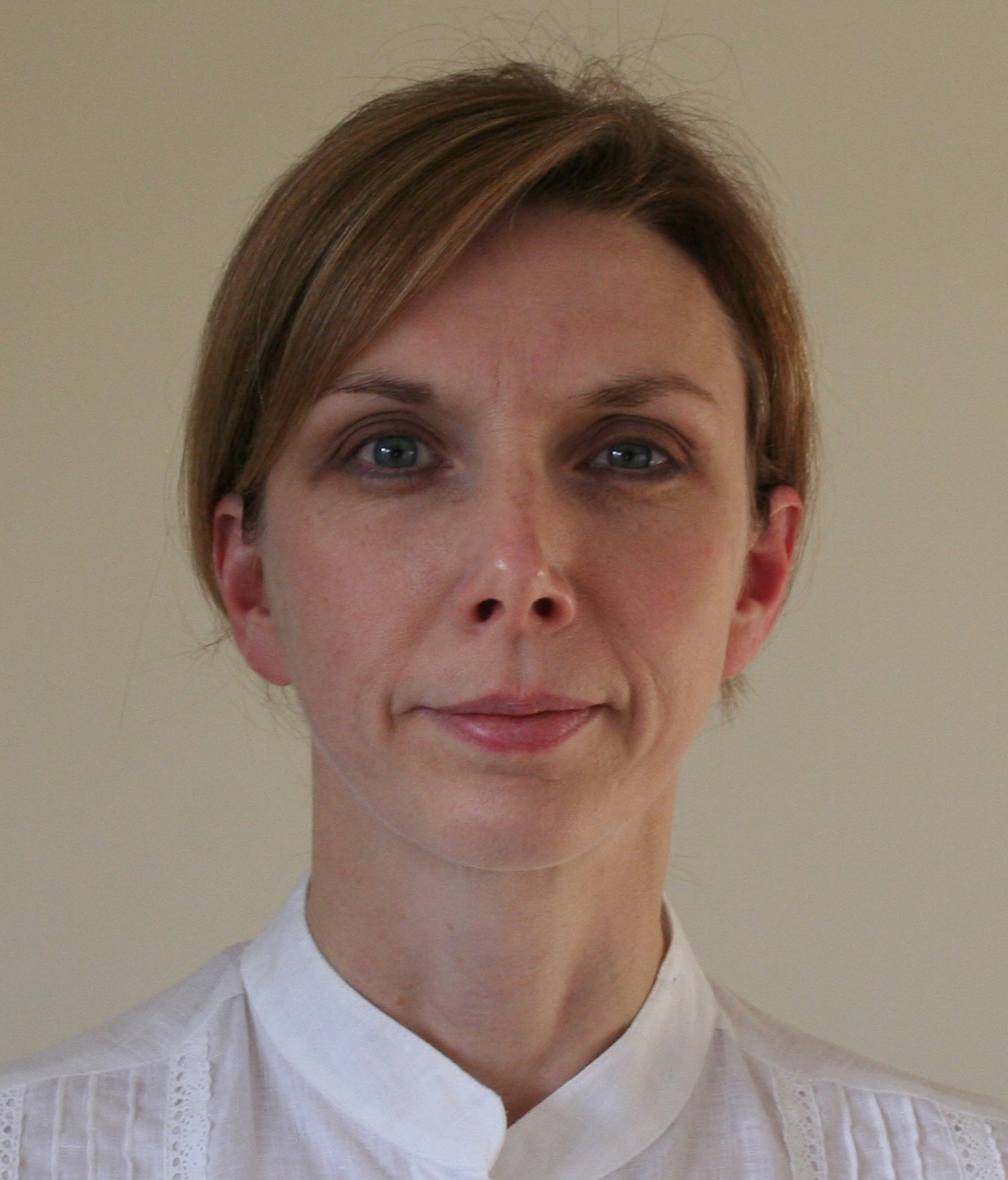 Sarah is a freelance journalist and editor. Previously executive editor of Ideal Home, she's specialized in interiors, property and gardens for over 20 years, and covers interior design, house design, gardens, and cleaning and organizing a home for H&G. She's written for websites, including Houzz, Channel 4's flagship website, 4Homes, and Future's T3; national newspapers, including The Guardian; and magazines including Future's Country Homes & Interiors, Homebuilding & Renovating, Period Living, and Style at Home, as well as House Beautiful, Good Homes, Grand Designs, Homes & Antiques, LandLove and The English Home among others. It's no big surprise that she likes to put what she writes about into practice, and is a serial house renovator.