How to restore cast iron – make repairs, remove rust and paint, and refinish
Find out how to restore cast iron – including fireplaces, garden furniture, railings, and even pans, to keep them in good condition for many more years to come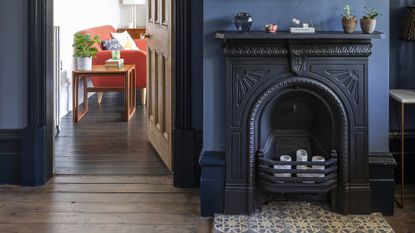 (Image credit: Kasia Fiszer)
Learning how to restore cast iron is essential to give old items a new lease of life, and reduce the need for wasteful replacement. A hardwearing, high-performance metal, cast iron is hugely versatile and is used for everything from skillets and casseroles to garden furniture, gates and balustrades.
See: How to clean cast iron – remove rust, reseason and refinish
Over time, cast iron items will develop surface imperfections that add to their character, and make them look particularly in-keeping with a period home. When looked after, cast iron can last for centuries, but poorly maintained pieces will begin to rust and deteriorate.
'Gates, railings and other items made from cast iron are as much a part of our architectural heritage as the stone and brick of the buildings with which they're associated,' says Roger Hunt, author of Old House Handbook. 'Although seemingly robust, these metal adornments can suffer corrosion and ultimately failure through lack of maintenance.'
Are you planning to restore cast iron or wrought iron?
There is often confusion about whether a metal item is made from cast iron, wrought iron or steel. So, firstly you should check that you are indeed attempting to restore cast iron – although the same restoration methods can often be used.
If you are restoring a heavy skillet or casserole, then it will almost certainly be cast iron – however, items such as furniture or architectural ironwork are harder to identify.
'Wrought iron is a low-carbon malleable alloy that has to be worked by hand or through mechanical processes. It was traditionally used for architectural elements, such as grates and balconies – even the Eiffel tower is made of wrought iron. It is a term that is also erroneously applied to the working of modern steel, a more refined version of wrought iron,' explains Antiques Roadshow expert Marc Allum.
'People become confused due to the many objects of a similar nature being made using either a process or a mixture of the two. Hand-wrought construction is simply completely different to cast-iron objects, which are made in a mould.'
'Castings were frequently joined together by nuts and bolts or by interlocking the parts,' adds Douglas Kent, technical and research director at the Society for the Protection of Ancient Buildings. 'Cast iron is brittle and weaker in tension than wrought iron but is quicker and easier to make. Components have a deeper profile and more repetitive appearance.'
Cast iron is ideal for mass-produced items, such as rainwater goods, fireplaces and door knockers. Unlike wrought iron, cast iron has never entirely been superseded by steel.
How do you restore old cast iron?
When deciding how to restore old cast iron, you need to consider the item's value, purpose and finish – is it painted or exposed?
You must also assess the extent of the damage. Flaking paint or rusty patches on cast iron that's otherwise in good condition, can readily be restored. Repairing broken or missing elements, however, may not be possible.
'Another potential problem is the fracturing of cast iron because of impact or casting flaws,' says Kent.
'Cast iron can be difficult and uneconomic to repair, so if a decorative section is completely missing, there is little hope of repairing it. A proficient welder could, however, restore a detached section or a concealed structural element,' says Allum.
Kent advises that the best way to repair cast iron is through cold stitching. 'Specialist firms can take moulds from cleaned originals and recast components.' This works particularly well for items with repeat sections, such as railings or balustrades.
Unless repairs are required, you can usually restore cast iron through removing paint, sanding and refinishing, but certain items require more thought than others.
If the item is valuable or an important feature of your home that requires repairs, then it is best to hire an expert to restore cast iron.
Restoring a cast iron fireplace
Whether you have a tired cast iron fireplace in situ, or are planning to fit an antique design, it will likely need some restoration work.
'The phenomenal demand for fireplaces in the Victorian period led to the production of many millions; hence there are plenty to choose from in salvage yards and with dealers and auctioneers. Some can be purchased very cheaply; however, damage is a crucial factor,' says Allum.
Cast iron fireplaces can either be finished with paint, or coated with protective iron paste or black grate polish – which gives them that iconic black finish.
If you are restoring a fireplace that has damaged or flaking paintwork, then this will need to be removed with paint stripper. This is unpleasant work, and you need to be extremely careful when working with such harsh chemicals. Do not use a blowtorch, as you could release lead from the paint or damage the fireplace.
Closely follow the instructions to apply the paint stripper, leave it to work for the specified time, then scrape off the paint using a scraper. You may need more than one application, and may need to use a stiff brush to get into the details.
'To remove rust patches or stubborn marks, cut a pad of medium grade steel wool to rub away the rust and, wearing protective gloves, gently work away at it until it vanishes,' says restoration expert Helaine Clare.
To prime your cast iron fireplace for its final finish, use fine wire wool, but avoid cleaning the surface with water. If the surface does get wet, wait until completely dry before applying paint, polish or paste.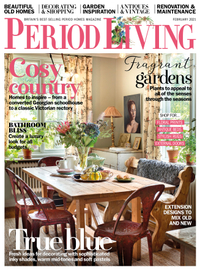 This feature was created by H&G's sister brand, Period Living magazine
Subscribe to Period Living for more inspiration.
Period Living is the UK's best-selling period homes magazine. A subscription provides you with all you need to know about caring for and improving a traditional house and garden.
How to restore cast iron garden furniture
Left outside, exposed to the elements, cast iron garden furniture will eventually show signs of wear and tear. It is commonly purchased at vintage stores, and though it carries an attractive patina of age, often needs some TLC to keep it in good condition.
Common issues with cast iron garden furniture include flaking paintwork, rusting securing bolts, and general grime and algae on the surface.
'As with most renovation jobs, the hard work comes at the beginning, meaning hours spent scraping, sanding and scrubbing,' says Clare.
Rusty bolts will need to be removed and replaced. 'If a spanner fails to undo them, spray with release oil, then wait and try again. A tap with a hammer will help break the corrosion binding the nut and bolt together, but beware of doing this on cast iron, which is brittle and cracks easily.'
As a last resort, Clare advises that you can saw through unyielding nuts and bolts with a hacksaw. Replace with new, corrosion-resistant ones.
The next step to restore cast iron garden furniture is to give it a good clean. If there is any algae present, then a fungicidal wash or bleach should be applied with a brush or sponge. 'Leave for 24 hours before washing off with water,' says Clare.
It if there are only small areas of flaking paint, it is not worth removing all of the paint on garden furniture before applying a new coat. 'Wearing protective gloves, use a steel brush to remove flaking paint to make a sound substrate for a new coat of paint,' says Clare.
As the paint wears away, the metal will be exposed to the elements and can form a powdery coating. 'Use a sanding block and wet and dry abrasive paper to work on the unstable surface until a firm base is reached.'
The last step before painting is to clean the furniture with hot soapy water, then allow to dry completely before applying a coat of paint. In some cases you will need to apply a primer first – read the instructions carefully.
How to restore cast iron gates and railings
Cast iron gates and railings make an important first impression to your home, so if they are looking tired, restoring them will uplift the whole exterior.
'If metal has been overpainted many times, the fine detailing will be obscured. So if there is a heavy build-up of paint or if large areas are affected with rust, it is often best to strip off all the original paint,' says Clare.
This work can be done with a chemical paint stripper. A hot air gun can be used, but older paint may contain lead. If working with a removable item such as a gate, you could take it to an industrial stripping company.
Where the paint is less built up and only lightly flaking, it will be easier to leave it in place and paint over it.
'Use a metal scraper to remove all blistered and flaking paint. Patches of rust should be removed with a steel brush, then cleaned to a bright finish with steel wool,' says Clare. 'Once all the loose paint flakings have been removed, feather the edges of the remaining sound paint with abrasive paper to avoid unsightly "steps" on the finished paintwork.'
Wipe over the metal with a damp cloth and, if needed, apply rust remover, closely following the manufacturer's instructions.
Make sure the metal is completely dry before applying metal primer, followed by two coats of fresh paint.
How to restore cast iron pans
Once cast iron pans and skillets lose their seasoning, the moisture in the air can cause them to rust. However, with a little elbow grease, you can restore the surface and get the pan back into use. This technique cannot be used on enamelled pans.
See: How to clean a cast iron skillet
Rust patches can be removed using steel wool or fine sandpaper, rubbed in a circular motion.
Vinegar can also be used – mix equal parts of white vinegar and water and soak the item for up to eight hours, checking regularly, until all the rust is gone.
Once the rust is removed, wash the pan thoroughly and dry it completely before reseasoning the surface.
Seasoning is the final step to restore cast iron pans. It's a baked-on layer of oil, which gives a pan a black, glossy finish, protects the metal, and means food won't get stuck during cooking.
'To season your pan, wash with warm soapy water, rinse thoroughly and dry it. Then, pour a little oil into the pan and use a clean cloth to rub the oil around the whole pan so it has a thin coating all over,' explains James Devonshire, head of the Cookery School at Daylesford. 'Next, place it upside down on the rack inside the oven and bake on a high heat for an hour. Leave it in the oven to cool down completely before use.'
Sign up to the Homes & Gardens newsletter
Decor Ideas. Project Inspiration. Expert Advice. Delivered to your inbox.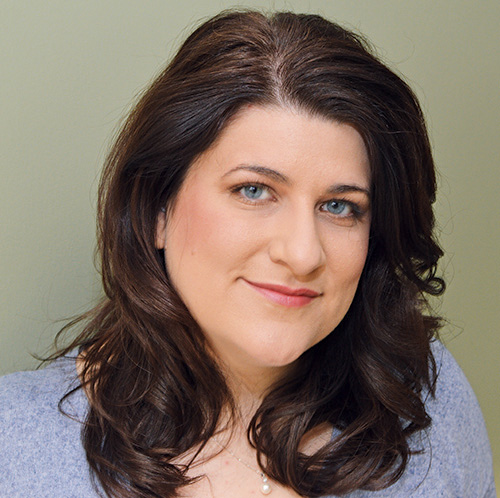 As editor of Period Living, Britain's best-selling period homes magazine, Melanie loves the charm of older properties. I live in a rural village just outside the Cotswolds in England, so am lucky to be surrounded by beautiful homes and countryside, where I enjoy exploring. Having worked in the industry for almost two decades, Melanie is interested in all aspects of homes and gardens. Her previous roles include working on Real Homes and Homebuilding & Renovating, and she has also contributed to Gardening Etc. She has an English degree and has also studied interior design. Melanie frequently writes for Homes & Gardens about property restoration and gardening.