British Style: Julian Chichester
Julian Chichester has been at the leading edge of UK and US furniture and lighting design for 25 years. We look at his design history – and latest collections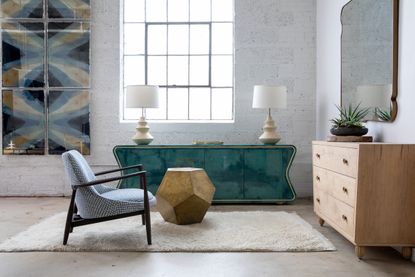 (Image credit: Julian Chichester)
As an individualist and tastemaker, furniture and lighting designer Julian Chichester is widely admired for his distinctive designs which blend a contemporary aesthetic with a classic and mid-century sensibility.
He's widely acknowledged to have been at the leading edge of the UK and US interior design and furniture industry for almost 25 years bringing a new vision to furniture that is simultaneously unique, yet instantly familiar.
The beginning
Having spent six years as a market trader in the City (London's financial district) in 1987 Julian Chichester decided he'd had enough of that lifestyle. Leaving his job, he went travelling through Asia with the idea of importing antiques, mainly from Burma (Myanmar) and Thailand.
Together with a friend, Richard Forwood, the pair travelled around on a motorbike picking up pieces and loading them up into a sidecar before shipping them back to the UK.
This eclectic selection of furniture and decorative homeware (which included four-poster beds, teak sculptures and ikat silks) was initially sold from a shop on London's Portobello Road.
The early days of Julian Chichester
A year later 1988, having sold the majority of the Thai and Burmese antiques, Julian started designing his own collection of teak garden furniture which was made in Vietnam using British techniques. It led to the foundation of Julian Chichester.
Moving forward, in 1993, Julian launched his first interior furniture collection in London, which consisted of five pieces in black with gilt details. All of them were informed by 18th and 19th century shapes from England and Holland, brought up to date with unusual finishes and interesting textures – it's a theme that has continued through to his designs today.
Thanks to a growth and demand from British and American interior designers, this interior furniture line became central to the growth of Julian Chichester Designs where it remains today. Julian now sources from factories in Vietnam, India and the United Kingdom. Julian has been instrumental in teaching and encouraging new and exciting techniques and finishes in many of the factories he works with.
Julian Chichester in America
Following the success of his interiors launch in London, Julian took the collection to the US and exhibited it at Decorex in Chicago in 1995. The moved proved extremely fruitful particularly after the acclaimed American antique dealer John Rosselli took the range to his New York showroom – an exciting day for the young company.
Since that time, the company has expanded, opening three showrooms in London (Battersea, Fulham Road and the Design Centre, Chelsea Harbour). In the US, Julian Chichester's flagship showroom is in New York at 200 Lexington Avenue with further ones in Atlanta, Georgia and High Point, North Carolina.
What happened next: the modern metamorphosis
After an inspiring trip to Paris, Julian came across a gallery in St Germain full of original Jean Michael Frank pieces dating from the 1920s. The simplicity of form shown by the Parisian-born interior designer combined with exquisite finishes changed the design direction forever – and has had a significant influence on Julian's designs ever since. 'He cleaned up [design] lines and took all the fuss out of furniture,' explains Julian.
Julian Chichester continues to create and develop new designs, conjuring up innovative, fresh new finishes combination and bold palettes. The combination of skilled craftsmanship and original designs means pieces are strong enough to hold their own in a variety of interiors, whether that be a country house or New York loft.
'The very nice thing about what I do is that I have never felt as if I have to have a certain look, repeatedly use the same materials or follow a trend,' he explains. 'The collection is highly eclectic with depth, a vast array of influences and finishes. Our ethos is simply to be inspired by the past to create the future.'
Where you can see Julian Chichester today
Big-name brands and luxury hotels which have pieces by Julian Chichester include Soho House, The Pig Hotels, The Polizzi Collection, Rocco Forte Hotels, Harbour Hotel Group, Ritz Carltons, and Red Carnation Hotels.
There are two flagship showrooms in London: one at the Design Centre, Chelsea Harbour and the other on Queen Elm Parade in Chelsea. They have further showrooms in New York Design Center and the ADAC Atlanta as well as High Point in North Carolina.
Sign up to the Homes & Gardens newsletter
Decor Ideas. Project Inspiration. Expert Advice. Delivered to your inbox.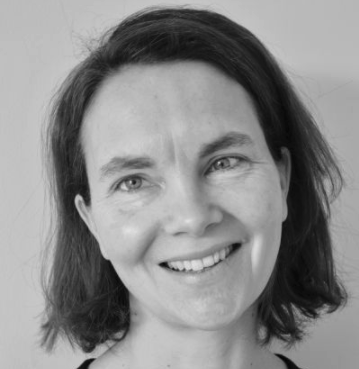 Arabella is a freelance journalist writing for national newspapers, magazines and websites including Homes & Gardens, Country Life, The Telegraph and The Times. For many years she has specialized in writing about property and interiors, but she began her career in the early 2000s working on the newly launched Country Life website, covering anything from competitions to find the nation's prettiest vicarage to the plight of rural post offices.