When is it antisocial to mow the lawn? The rules from garden experts
Make sure you're a good neighbor by mowing at the right time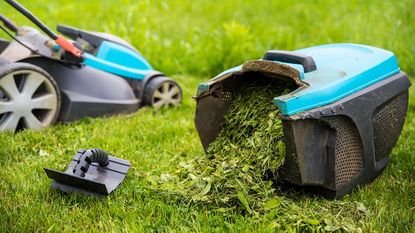 (Image credit: Dero2084/Alamy Stock Photo)
The noise of lawn mowing can carry through a neighborhood, so cutting the lawn at times when you'll cause minimal disturbance to those nearby is a must for good relationships with everyone who lives there.
While the best lawn mowers are relatively quiet, there's still the potential to wake up those sleeping later at the weekend, or unsettle kids when it's bedtime if your mowing activities are at antisocial hours.
Here, the experts give their verdict on when is – and when definitely isn't – the right time to mow.
Lawn mowing etiquette
Yes, it's a thing.
When is it antisocial to mow?
There are times of day when it's antisocial to mow the lawn. 'Growing up, my family had a rule – no noise before 10 on the weekend,' says product expert at Homes & Gardens Alex David. 'Lawn mowing, strimming, and even bouncing a basketball were all out of the question before 10am.'
Bear in mind that lawn mowing hours aren't necessarily just a case of being thoughtful about your neighbors' peace. In any case, your municipality may limit when the lawn can be mowed. There may also be limits placed on noise levels that includes noise emitted by lawn mowers. But aside from playing by the rules imposed where you live, you should do right by those nearby for neighborhood harmony.
Time your lawn mowing
Avoid early hours at the weekend
'Respect your neighbours sleeping in and having a peaceful start to the weekend,' says Alex. 'There are few things as irritating as working hard all week only to be woken up early by the whine of power tools. It can throw off your whole weekend.'
Keep the mower in the garage in the evening
'It's also antisocial to mow too late in the evening,' says Alex. While it's tempting to get a quick mow in after work, 'if your neighbors have young kids, they'll be winding down from 5pm, and you don't want to keep them awake with the sound of your mowing.'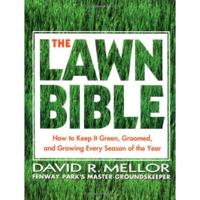 The Lawn Bible | $17.99 at Amazon
You can't go wrong with The Lawn Bible for more tips on lawncare. Written by David R. Mellor, groundskeeper at the iconic Fenway Park, this helpful book is packed with information on mowing.
Skip occasions when neighbors are hosting guests
'If your neighbors have guests visiting, I'd also leave the mowing for a day,' advises Alex. 'Not only is the noise grating, interrupting their conversation, but you don't want to throw up a load of grass pollen that could irritate people as they're trying to enjoy their day.'
The general rule on when to mow the lawn
'I still stick by that family rule – no power tools outside 10am to 5pm,' says Alex. 'Not only will your neighbors thank you, but it's a healthy approach to yardwork. It necessarily gives you limited hours of work, so you aren't making yourself overwork on weekends when you should be resting and relaxing to get ready for the coming week.'
As Head of eCommerce, Alex makes sure our readers find the right information to help them make the best purchase. After graduating from Cambridge University, Alex got his start in reviewing at the iconic Good Housekeeping Institute, testing a wide range of household products and appliances. He then moved to BBC Gardeners' World Magazine, assessing gardening tools, machinery, and wildlife products, including dozens of lawn mowers.
Which lawn mowers are quietest?
It is possible to make less noise at the times you are mowing with the right choice of mower. 'Battery mowers are by far the quietest type of mower to use,' says Amateur Gardening expert Steve Bradley.
'Some manufacturers have been able to muffle their machines very effectively and will provide a decibel level at average running. These machines are getting quieter and the battery technology, in terms of running time, recharging and weight, is improving all the time. For the back yard user, they are the future.'
Another quiet type of mower is a reel - aka 'push' or 'manual' - mower, like this Greenworks reel mower at Amazon. These are old-school mowers without a motor - to operate them, all you do is push them across the lawn. This makes them incredibly quiet, but they're nowhere near as effective as battery mowers, which are still a better option for quiet mower.
Steve has written (or co-written) over 40 practical gardening books. He has been Gardening Correspondent for The Sun newspaper since 2002, answering hundreds of readers' letters every year. He also has a weekly column in Amateur Gardening magazine.
FAQs
Do you have to mow your lawn?
You do have to mow your lawn when local ordinances require it. Homeowners' association covenants can also have rules on maximum grass height.
Not abiding by the rules can result in fines and worse, so always be aware of the local stipulations when thinking about lawn maintenance. Bear in mind, too, that when you do mow the lawn you shouldn't remove more than one-third of the height of the blades. Leave your lawn unmowed for too long and you might not be able to follow this guideline to avoid falling foul of the requirements when you do come to cut it again.
When should I stop mowing?
Timing when you should stop mowing your lawn depends on local climate and grass type. Typically, grass becomes dormant once temperatures are below 40 to 50ºF in the daytime.
Be sure to stop before the first frosts are expected if your climate means you experience these conditions.
How short should I mow the lawn?
In summer, keep your grass between half an inch or an inch. In autumn, it can be inch to to an inch and a half. Other than that, be sure to obey the 1/3 rule - never cut your grass by more than a 1/3 at a time, as this puts stress on the plants makes the lawn look bare.
---
Ultimately, it comes down to a little common sense. If it would annoy you to hear mowing too early or noisily, then it will annoy your neighbors too. Consider everyone around you and you'll never go wrong.
Sign up to the Homes & Gardens newsletter
Decor Ideas. Project Inspiration. Expert Advice. Delivered to your inbox.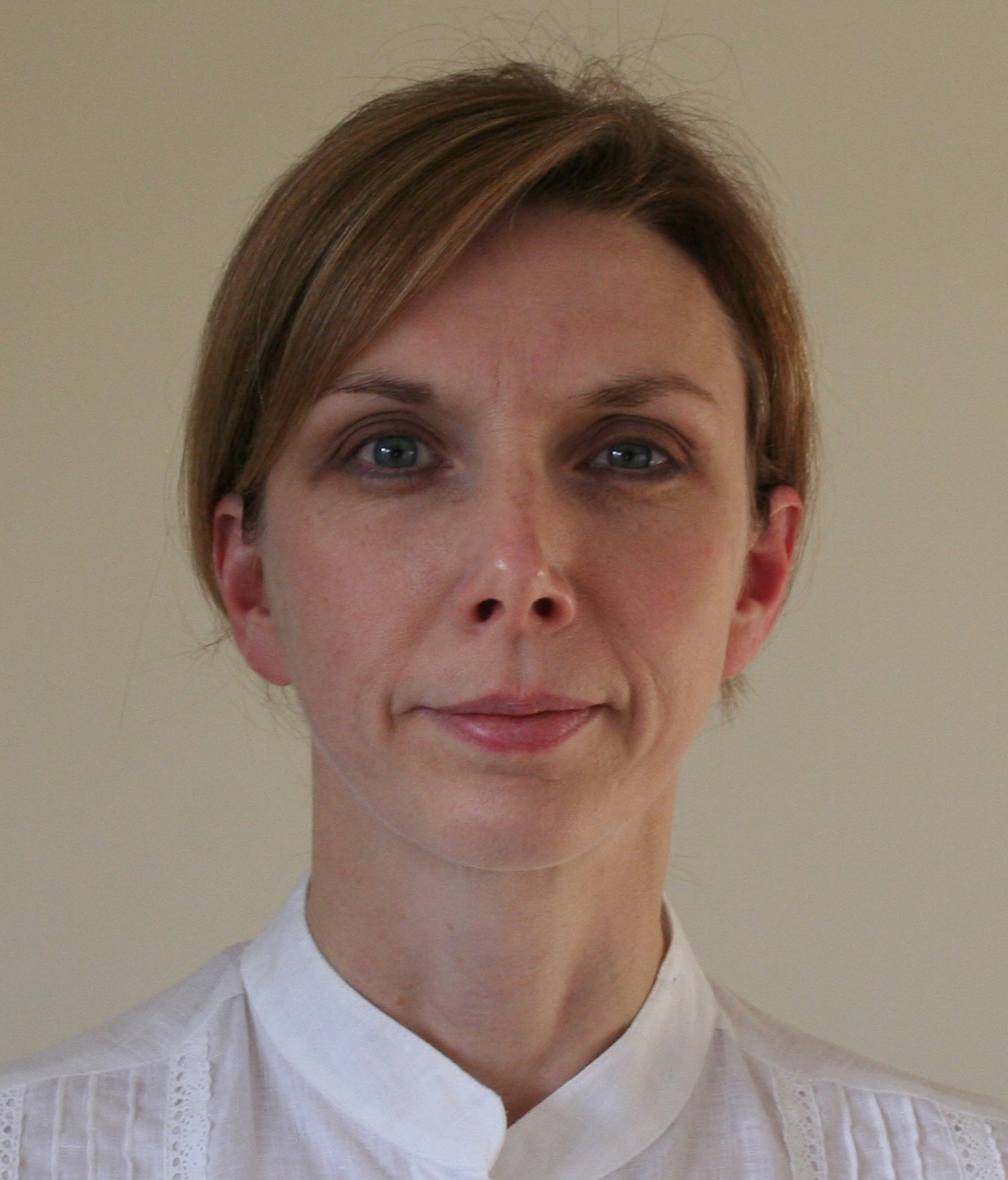 Sarah is a freelance journalist and editor. Previously executive editor of Ideal Home, she's specialized in interiors, property and gardens for over 20 years, and covers interior design, house design, gardens, and cleaning and organizing a home for H&G. She's written for websites, including Houzz, Channel 4's flagship website, 4Homes, and Future's T3; national newspapers, including The Guardian; and magazines including Future's Country Homes & Interiors, Homebuilding & Renovating, Period Living, and Style at Home, as well as House Beautiful, Good Homes, Grand Designs, Homes & Antiques, LandLove and The English Home among others. It's no big surprise that she likes to put what she writes about into practice, and is a serial house renovator.