Best bar carts 2023: stylish storage indoors and outdoors
If you're looking for style options as well as storage solutions, the best bar carts are everything you need. They'll endlessly elevate any room.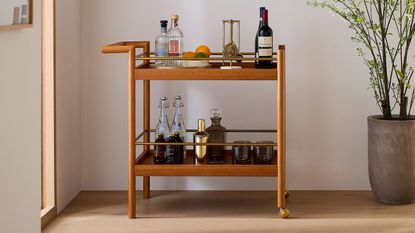 (Image credit: West Elm)
Sign up to the Homes & Gardens newsletter
Decor Ideas. Project Inspiration. Expert Advice. Delivered to your inbox.
Thank you for signing up to Homes & Gardens. You will receive a verification email shortly.
There was a problem. Please refresh the page and try again.
Every room could use a bar cart. These simple but sophisticated staples make for beautiful storage. They're much more elegant than just leaving your bottles out on display.
The best bar carts are also convenient. They save you from dashing to the kitchen every time you need to fix a drink. But while originally designed to store liquor and wine, they're also perfect for a coffee nook. It goes beyond drinks, too - lots of people use them for craft materials or to display houseplants or coffee table books.
Our interiors experts are full of bar cart styling ideas, and in the interior design world there are few products that will blend style and functionality like a bar cart will.
As an ecommerce editor, I'm a full-time shopping expert. I looked through a range of stores and hundreds of options to find the very best bar carts for your home. From modern marvels to vintage classic, these are my favorites.
Best Wooden Bar Carts
I love wooden furniture. The natural tone and grain of wood sets a tasteful and organic tone in a room. All of these bar carts have minimalist silhouettes, so they will seamlessly fit into your spaces. They're also made with premium woods, designed to last a long time. The teak trolley can even go outside too.
Best for books
Dimensions: 32 x 19.9 x 32
Material: FSC-certified wood and brass
Location: Indoor
Bar carts make wonderful, portable bookshelves. This has brilliant rails around the side to support stacking your favorite reads. Made with FSC-certified, kiln dried wood, it has a rich acorn finish and antique brass details.
Best for small spaces
Dimensions: 32.75 x 18 x 34.75
Material: Mango wood and marble
Location: Indoor
Lulu and Georgia make some beautiful bar carts. They have other premium wooden models, all of which are brilliant for small spaces, but this is my favorite. They're compact and top-quality.
Best for outdoors
Dimensions: 32.5 x 16.5 x 42
Material: Teak
Location: Indoor and outdoor
This is the ultimate outdoor bar cart. Crafted from premium, durable teak wood, you can keep it outside or inside. The push handle, spacious drawer, and extendable slatted top makes it extremely versatile too - it's as handy for potting up plants as it is for mixing a drink al fresco.
Best Metal Bar Carts
Easy to clean, metal bar carts are sturdy and practical. They often have an industrial chic look, which I love. I'd recommend these for bar carts plants, bathroom products, or anything that's likely to spill or leak, because they'll be the easiest bar carts to clean.
Best for plants
Dimensions: 36 x 19 x 32.5
Material: Powder coated iron
Location: Indoor and outdoor
This botanical charmer is perfect for cultivating a plant paradise. The sturdy iron framework will look as good inside as it does outside. The spacious tiers will cater to even your tallest plants too.
Best for bathrooms
Dimensions: 36 x 19 x 32.5
Material: Powder-coated iron
Location: Indoor and outdoor
Organization applies to the whole house, especially the bathroom. This retro design is simple and easy to clean, and it's a more colorful option than lots of the other bar carts on the market.
Best for wine
Dimensions: 31.5 x 15.8 x 37.8
Material: Iron and MDF
Location: Indoor and outdoor
Every mixologist's dream, this bar cart has three, removable trays and enough capacity for 12 bottles and 10 stem glasses. It's everything you need to uncork your inner bartender.
Best Mixed Material Bar Carts
Mixing materials, whether it's metal and glass, or metal and wood, is an excellent way to create two dimensions of aesthetic appeal to a room. Gold, for example, looks really sophisticated, but without some natural stone or wood, it can look quite cold. If you pair it with glass, it will look really elegant, but might be harder to clean. There are endless material combinations that you could use, so here's a list with one for every home.
FAQs
Are bar carts good?
They're so much more than good. Bar carts are some of the best practical storage options that you can invest in. They'll make a stylish statement, but they're also a mobile storage unit for any of your hobbies.
Are bar carts practical?
Just because bar carts can look really beautiful, it doesn't mean that they're not practical. In fact, they're one of the most versatile pieces of furniture that you'll own. Some have fold-out tops, removable wheels, and adjustable trays. These are all features that you don't want to live without.
Are bar carts in style?
People think of bar carts and trolleys as retro, but, as with lots of 30s retro styles, these are back in fashion. They're sophisticated storage solutions that are becoming increasingly popular again.
---
Our Verdict
You might think of them as retro, but bar carts are back and there are some beautiful models on the market. I love the wooden ones, especially the teak trolley from Anthropologie. You can extend the leaves to maximize your space and wheel it inside and out. There's no limit to what that bar cart can do.
I would always recommend buying a minimalist bar cart, unless you have a purpose, such as wine storage in mind. A simple silhouette is the most versatile way to have a space-saving and stylish cart. Whether your hobby is coffee, crafts, plants, or wine, a bar cart will let you express your style whilst tidying your home up too.
Sign up to the Homes & Gardens newsletter
Decor Ideas. Project Inspiration. Expert Advice. Delivered to your inbox.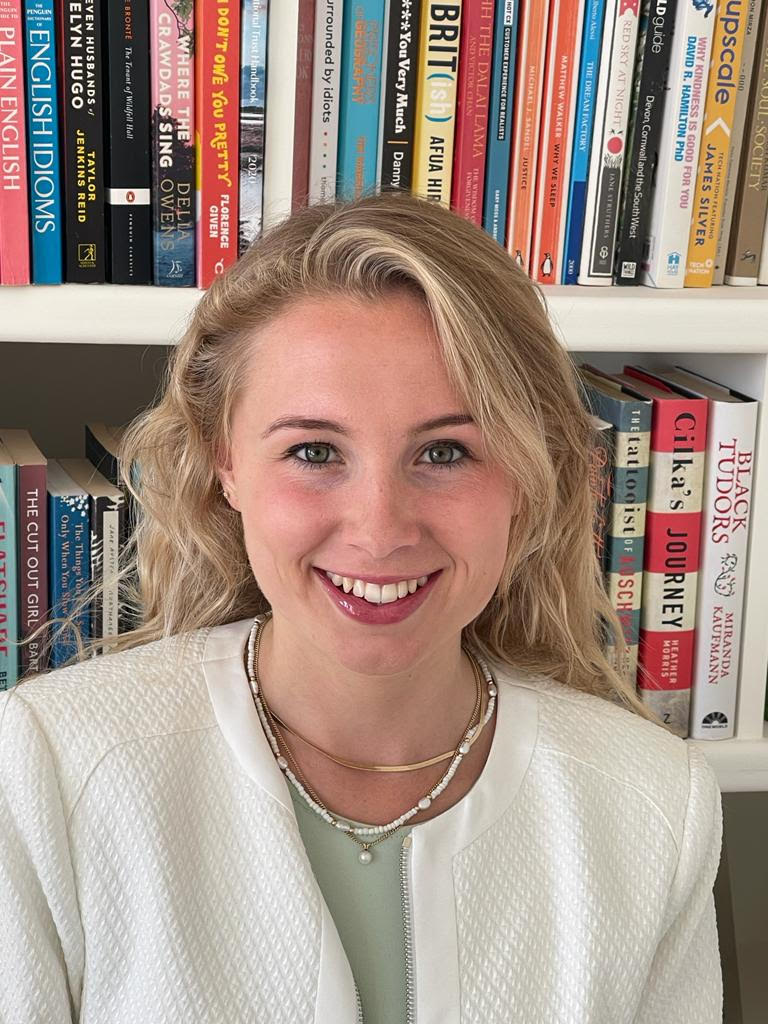 Laura is our eCommerce editor. Before Homes & Gardens she studied English at Oxford University. Alongside her studies, she qualified as a barista and trained as a master perfumer. This makes her our certified expert for all things coffee, candles, and fragrance. She has passed our five-step tests to become a certified Customer Advisor, making her our resident expert. Laura has worked for luxury retail brands, reinforcing the importance of quality and style over quantity and fads. She looks for products which have been designed with thoughtful finishes.