I'm a product tester, and you need these heatwave products during extreme temperatures
Keep cool and refreshed with these heatwave products. Chosen to help prevent sleepless nights and humid days, our experts suggest fans, bedding, and more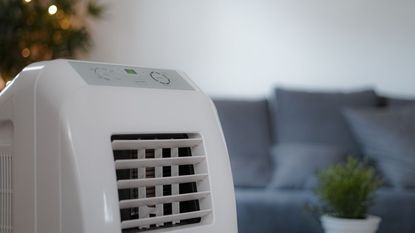 (Image credit: Getty Images)
Sign up to the Homes & Gardens newsletter
Decor Ideas. Project Inspiration. Expert Advice. Delivered to your inbox.
Thank you for signing up to Homes & Gardens. You will receive a verification email shortly.
There was a problem. Please refresh the page and try again.
Fierce heatwaves guarantee hot and humid days with no let-up in the sticky night time. However, if you have the best heatwave essentials, even when the barometers soar, the temperatures in your home won't.
I spoke with AC experts, sleep specialists, and medical professionals, to find authoritative advice on how to handle this record-breaking heatwave. They offered me around-the-house tips, best appliances to buy, and some cooling tricks to help for all hours of the day.
Aside from appliances like fans and portable air conditioning units, we've considered your sleep routine too, with recommendations for the best cooling bedding and pillows. We've got essentials for every room in the house and there's something for every budget.
All of these products are widely available from retailers, such as Walmart and QVC. You can order them and have your house cool within a day, so there's no need to break a sweat.
Ventilation is vital
If you don't have the benefits of a built-in air conditioning system, or your home system needs a helping hand, you'll want a portable fan with you wherever you go. Josh Mitchell, from Air Conditioner Lab, recommends investing in portable systems, especially when the heat gets more intense. He described these appliances as 'lifesavers' and had some special recommendations of his own.
SmartDevil Mini Portable Fan
Josh Mitchell, owner of Air Conditioner Lab, says that USB fans are essential in a heatwave. 'Compact and lightweight, you can carry them with you from room to room or even on your travels'. They're quiet too, so perfect for personal use or for taking into the office.
Evapolar evaCHILL Air Cooler
These air cooler and humidifier units are great for small spaces and can be cheaper and more efficient than standard AC. Josh Mitchell uses this one at work, describing it as a standout, because it's compact and cooling, whilst purifying and regulating humidity around him.
Dyson Purifier and Humidity Fan
If you truly want to banish the heat, this $1,000 fan is a hefty but worthy investment. I worked in front of a pizza oven for three summers and we used this fan to keep us from melting from heat of the oven in the peak summer heat. I'd come to work sweating and actually get cold from having the fan on me.
Air conditioning expert
Air conditioning expert
Josh Mitchell
Josh is an HVAC expert and the owner of Air Conditioner Lab. He's spent years researching and evaluating the best cooling solutions for a variety of environments and heat situations. He has personal experience with a number of cooling appliances.
Refreshing rest essentials
Sticky, sweaty, and sleepless nights can feel torturous. Luckily, our sleep expert, Louise, has literally written the guide for the best cooliIng bedding. She's tried the best bedding on the market, from big brands to smaller, newer companies so you can trust her recommendations. She says to look for linen, bamboo, eucalyptus, tencel, or cotton bedding because 'these are the materials with natural cooling properties'. In other words, avoid polyester.
Alongside bedding, I'd personally recommend buying a cooling eye mask like this from Walmart. It's not for everyone, but I've found that if you keep one in the refrigerator and wear it at night it really makes a difference.
Our resident sleep expert, Louise, says that these sheets are her favorite for summer. 'Naturally cooling, temperature regulating and smooth to the touch, these moisture-wicking sheets kept me (a sweaty sleeper) cool at night'.
This is a special cooling edition of one of our favorite pillows. It's is made from shredded memory foam infused with cooling gel. You can remove as much filling as you like to create a pillow which is the perfect height for how you sleep. Reviewers say that it's soft, plush, supportive, and really cooling.
Sleep editor
Sleep editor
Louise Oliphant
Louise is our eCommerce Editor and sleep specialist to help you wind down well. A connoisseur of the mattress world, Louise previously covered sleep and wellness (as well as the occasional organizational buy) at Real Homes, and has tried, tested, and reviewed some of the best bedding buys for your bedroom.
Around the house
Keeping the whole house cool can feel like quite a task. George Brown, indoor gardening specialist, has mastered the art of maintaining optimal temperatures in various environments. He recommends blackout curtains or blinds amongst a range of appliances to help keep heat out and your home cool. Other experts recommend applying window film like this Titanium roll from Home Depot to reflect the heat from your home. Once inside, there are a few other things you can do too.
NICETOWN Insulated Blackout Curtains
Recommended by gardener and heat-regulatory expert, George Brown, these blinds impede 85-99% of light and UV rays. George recommends darker colors and finds that the 'practical benefits also protect furniture from sun damage too'.
Black + Decker Portable Air Conditioning Unit
In lieu of full air conditioning, this small and portable unit comes highly recommended by the experts. It's more energy efficient than most big AC units, but can cover rooms up to 150 sq. ft. without being too noisy either.
Temperature and garden expert
Temperature and garden expert
George Brown
George Brown, the visionary behind UrbanLeafy, has spent years mastering the art of maintaining optimal temperatures in various environments. He's also a self-confessed 'sweaty person', who has had to find some effective tricks for himself.
A few extras
Fans, AC, and blackout curtains are the key ways in which you can beat the heatwave at home. However, lots of experts recommended that I try a few fun extra cooling hacks. Aside from always having a double-walled water bottle to hand, you can use essential oils and cool drinks to stay refreshed.
Pets can get hot in the heatwave too, so make sure to look after them. This cooling, gel-infused, memory foam bed moulds to your pets body and will be gentle on their joints. It's one of the lightest on the market, so is perfect if you travel lots. It's available in a range of sizes, so you can choose whichever one suits, depending on your pet.
There's a silver lining to any situation and, in this case, it's ice cream. It's the best way to cool down and is made extra-appealing by how delicious it is. This ice cream maker costs less than $30, it's easy to use, and is a fun activity for all of the family. I tested and reviewed it — it's brilliant.
Holistic health expert
Holistic health expert
Guillaume van de Laar
Guillaume van de Laar is the CEO and founder of CBD Sense, a site dedicated to holistic health remedies. He believes in the power of natural solutions to everyday problems, including heat waves.
FAQs
What should I buy for a heatwave?
You'll want some basics to-hand in a heatwave like this. Firstly, a water bottle is essential for keeping you cool. It's also useful to have a fan, air purifier, or portable AC around, so that you can keep whichever room you're in cool. Having a cooling mist to spray on your skin can also give instant relief, especially when you're on the go.
What is the best thing to keep you cool in a heatwave?
It's good to have water, fans, and a cooling spray nearby in any heatwave. Also make sure to keep in the shade and inside during the peak times of the day and try to avoid any activities which could unnecessarily heat up your house.
Should I sleep with the AC on?
Experts recommend that you don't sleep with fans or AC on at night. They keep you cool, but they're not the best for your health and energy bills. Our team of experts did a deep dive to find out why and you can read more in our dedicated article.
Are there any DIY ways to cool my house>
Some experts recommended hanging a wet sheet in front of the window. When air passes through the damp material, the moisture will cool it off. They also recommended placing a bowl of ice in front of a fan and it will blow cool air over you.
Should I keep my window closed in a heatwave?
The general rule is that you open windows in your home if it's hotter inside the house than it is outside. In a heatwave, you're probably best to keep your windows closed and blackout blinds down. If you want to open them, you're best to get some airflow at night when the temperature drops a little.
Our Verdict
There are plenty of ways to keep cool during the heatwave. It's worth investing in a fan or air purifier, because they'll be useful, even outside of the peak heatwave period. Just make sure that you place your fans, air purifiers, and other cooling devices appropriately. Some experts recommend having fans below your window to blow cold air, whilst others will tell you to have them as close to you as possible. You can experiment with what works for you, just make sure to follow general safety guidance too.
Sign up to the Homes & Gardens newsletter
Decor Ideas. Project Inspiration. Expert Advice. Delivered to your inbox.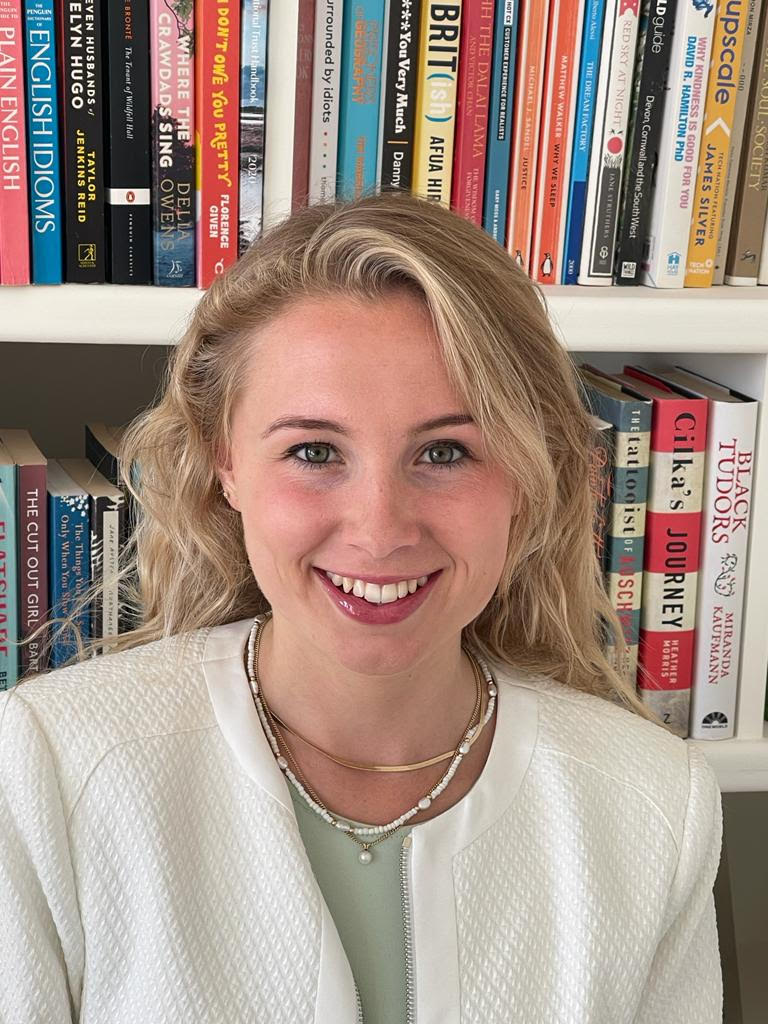 Laura is our eCommerce editor. Before Homes & Gardens she studied English at Oxford University. Alongside her studies, she qualified as a barista and trained as a master perfumer. This makes her our certified expert for all things coffee, candles, and fragrance. She has passed our five-step tests to become a certified Customer Advisor, making her our resident expert. Laura has worked for luxury retail brands, reinforcing the importance of quality and style over quantity and fads. She looks for products which have been designed with thoughtful finishes.