Best rural broadband 2021 – the most reliable services from Verison, T-Mobile, and more
Discover the best rural broadband services available wherever you are in the country, guaranteeing you top speeds and uninterrupted service, 365 days a year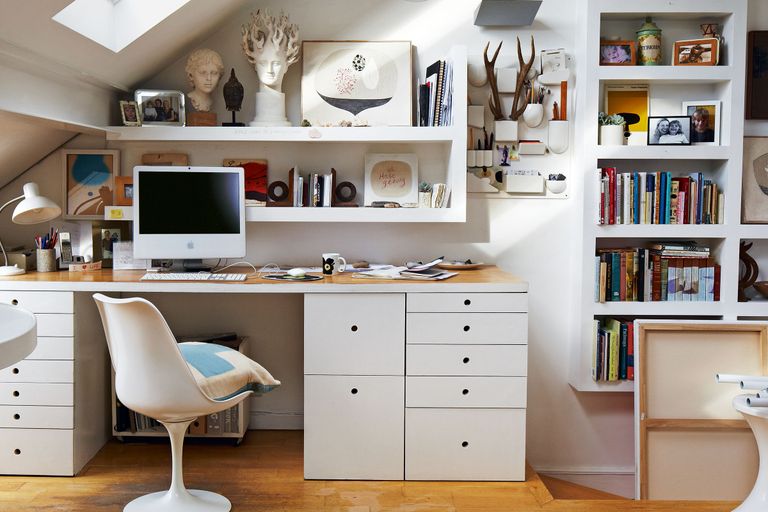 (Image credit: Future/Mel Yates)
Living out in the countryside is well known for its fresh air, breathtaking views and, well, slow broadband. Well, that's if you go down the normal route, as opting for one of the best rural broadband services can sort you out.
In this guide, we'll help you find the best broadband service for villages and other isolated locations. We're covering a variety of different technologies to get you broadband, including traditional DSL over a phone line, cellular, fixed wireless and satellite broadband.
You'll need to check availability in your area to see if the service you want is listed, as even rural broadband providers don't cover everywhere. What we can say is that our choices cover enough technology to give you a good chance of finding a reliable and fast service.
Best rural broadband
Take a look at our pick of the best rural broadband services in the US today
1. Verizon LTE Home Internet Service
Best for cellular internet
Specifications
Type of broadband: Cellular
Average speeds: 25Mbps
Contract length: 24 months
Data allowance: Unlimited
Reasons to buy
+Wide network coverage+Fast download speeds+Easy self-installation
Reasons to avoid
-Speed variable on location
In rural locations that have a good phone signal, cellular broadband can be the easiest and cheapest way of getting devices online. We've picked Verizon LTE Home Internet Service as our top provider because of the quality of the network. 
Verizon doesn't have the cheapest plans, but it scores top in the RootMetrics RootScore independent tests, which rates cellular networks on quality, coverage and reliability.
The service costs $40 a month for any Verizon wireless customer, and $60 a month for everyone else. The 24-month contract includes a $10 a month credit to buy the wireless home router (normally $240).
Verizon has the service available in 189 markets across 48 states, and you tap your zip code into the website to see if you're covered.
Speeds average out at 25Mbps, although they can reach 50Mbps for some customers. However, the average speeds mean that there will be some people that get slower speeds, depending on signal strength.
Speeds should be enough for HD Netflix streaming, but 4K will top out the average download speed. You may also struggle in a house with several heavy users.
If you don't have other broadband options and the faster Verizon 5G service isn't available for you, the broad range and coverage of the Verizon LTE Home Internet Service make it a great choice.
2. Viasat
Best for satellite broadband
Specifications
Type of broadband: Satellite
Average speeds: 12-to-100Mbps
Contract length: 2 years
Data allowance: Unlimited (with some restrictions)
Reasons to buy
+High speeds+High data caps+Excellent coverage
Reasons to avoid
-Price jumps after three months-Limited streaming-Throttles after a data limit is hit
If you can't get one of of the more traditional forms of broadband, then the Viasat service could be for you. 
The service works by sending data from your computer and other devices out to a satellite dish installed on your computer. Data is then beamed to a satellite and then back to Earth.
Although you need professional installation, the benefit of the service is the wide coverage that you get. The big downside is the latency (the time taken to send a request and get the results back) is very high, so Viasat (and other satellite providers) aren't great for gaming.
There is a range of products available, with different speeds, starting at $50 a month for 12Mbps, up to an expensive $200 a month for 100Mbps download speeds. Watch out for the entry prices, as these are valid for three months before jumping up to the prices we've listed.
Each package has unlimited data, although there are caps after which data speeds are throttled to slower speeds. These start at 15GB of data on the entry-level product and 150GB on the fastest plan.
Watch out for streaming restrictions, too, as no package supports 4K TV, and the entry-level package delivers low resolution streaming.
Satellite broadband isn't a good choice for gamers, those with high download requirements or those into streaming; if you don't fit into these categories, then Viasat is a great choice where you can't get alternative options.
3. Rise Broadband
Best for fixed wireless
Specifications
Type of broadband: Fixed wireless
Average speeds: 25Mbps
Contract length: Month-to-month
Data allowance: 250GB or Unlimited
Reasons to buy
+Good pricing+Unlimited data option available+Works well
Reasons to avoid
-Limited package choice-Limited availability
Fixed wireless is a new, growing technology that uses terrestrial (rather than satellite) communication to deliver wireless broadband to hard-to-reach areas. 
Rise Broadband is the largest provider in the US, available in 19 states currently; however, you'll want to run your address through the availability checker on the website, as availability is quite limited.
Rise Broadband requires you to have an antenna professionally installed on your home, which needs line-of-sight to the nearest broadband tower. Installation costs $75 upfront and you can either pay for a basic router or provide your own.
Broadband choice is limited to two packages, both with up to 25Mbps download speeds, but different download caps. For $34.95 you get a package with a 250GB download limit, and for $54.95 you get unlimited downloads.
Most owners agree that the quoted speeds are reliable, which means that you should have enough speed for HD video streaming, or a couple of people simultaneously using the internet.
If you can get cellular broadband, then you'll find it easier and, potentially faster, but Rise Broadband provides reliable and fast broadband for other areas.
4. AT&T
Best for bundled fixed wireless
Specifications
Type of broadband: Fixed wireless
Average speeds: 25Mbps
Contract length: 12 months
Data allowance: 250GB
Reasons to buy
+Additional TV options+Simple, fast internet+Includes router
Reasons to avoid
-Limited availability-No unlimited option
Fixed wireless can be a quicker, easier way to get broadband than using satellite. While Rise Broadband (above) has better coverage, if you're not in the right area, you might want to try the AT&T fixed wireless option.
Available in 19 states, you can use the website to check availability in your area. Where the service is available, you can get 25Mbps download speeds for $49.99, which includes your wireless router. There's a 250GB download limit per month and it's a shame that you don't any unlimited option.
Signing up requires that you have an existing AT&T service costing at least $29.99 a month; good if you've got a phone contract, but less good if you don't have an existing service.
Download speeds are good enough for HD streaming, although be careful of that data cap if you're a heavy user.
If you want to expand your range of entertainment options, you can expand to a package that includes DirecTV for $109.98. This includes 160 premium channels, plus three-months of HBO Max, Showtime, Starz and Epix.
If you've got an AT&T service already and aren't covered by Rise Broadband then this service could be good for you.
5. CenturyLink
Best for DSL
Specifications
Type of broadband: DSL
Average speeds: Up to 100Mbps
Contract length: n/a
Data allowance: 1TB
Reasons to buy
+Price for life+Good coverage+High maximum speeds
Reasons to avoid
-It's not clear what speed you will get-Data cap
If you've got a landline phone, then a traditional DSL broadband connection may be the best option for you. CenturyLink is one of the best DSL providers, covering 36 different states. 
As with the other providers, it's worth using the website to see if your home is covered by the service.
The main benefit of using CenturyLink is that it charges one price for all internet speeds of up to 100Mbps. Effectively, you pay for the internet service, and CenturyLink will install the fastest service available to your property. It does mean that it's not clear what speed you'll get from the outset, but at least you know that you're getting the best you can.
CenturyLink also has its price Price for Life guarantee, which means that you'll never pay more for your broadband. And, there are no contracts to sign, either. Just be aware that if you cancel your plan, upgrade or move house, the Price for Life guarantee will be gone.
Watch out for equipment prices: if you don't have your own wireless router, you can pay monthly for one or buy one outright from CenturyLink.
There's also a 1TB per month data cap, although that should be enough for all but the heaviest data users.
DSL isn't always the fastest technology but it's a cheap and reliable way to get broadband where it's available.
6. Xfinity
Best for cable broadband
Specifications
Type of broadband: Cable
Average speeds: 15Mbps to 2000Mbps
Contract length: No contract options
Data allowance: 1.2TB
Reasons to buy
+Very fast speeds+Large coverage area+Lots of plans to choose from
Reasons to avoid
-Charged for going over data cap-Prices vary depending on location
Not strictly a rural broadband provider, Xfinity cable broadband has the best coverage in the US. If it is available in your area (you can use the coverage checker online), then it can deliver you some of the best and fastest internet speeds.
Packages start at a basic 15Mbps (good enough for general web browsing and some light streaming) but jump up to a massive 2000Mbps (perfect for busy households that stream a lot of 4K TV). 
High speeds are the benefit of cable broadband with its specialised cabling. Just be aware that users have said that prices vary depending on where you live in the country.
Packages vary and some require a two-year contract, where as others are provided on a no-contract basis, letting you cancel when you like. The latter plans typically cost around $10 extra a month.
There's a standard data cap of 1.2TB, which should be good enough for most people. Exceeding the cap results in blocks of 50GB of data for $10 each (max spend, $100). If you regularly go over the cap, then talk to Xfinity about its unlimited plans.
There's also an installation fee and, if you don't have a router, Xfinity can supply one for $13 a month.
By its nature, Xfinity won't be as available in rural locations as some of the other providers, but if you can get it, you'll get the fastest internet speeds possible. 
7. T-Mobile
Best alternative mobile broadband
Specifications
Type of broadband: Cellular
Average speeds: 25Mbps
Contract length: n/a
Data allowance: Unlimited (throttling applies)
Reasons to buy
+Fast speeds+Low price+No hardware fees
Reasons to avoid
-Limited availability-Speeds can be throttled
T-Mobile doesn't quite have the coverage or headline speeds that Verizon has, but it's a good backup choice for cellular broadband for some people.
The relatively new T-Mobile Home Internet service gets you an LTE cellular gateway and unlimited data for just $50 a month. The catch is that the service is still very limited, so use the availability to checker to see if the service is available in your area. There is a waiting list for some areas.
The service has no equipment costs, and there's no long-term contract either. If you do cancel the service and don't return the gateway, you will be liable for its full cost, however.
T-Mobile has improved its network over the years, and it now scores highly, listed as the third-best behind Verizon and AT&T in the independent RootMetrics RootScore test.
Typically, users can expect download speeds of 25Mbps, which is good enough for HD streaming. As always, average speeds mean that there will be some areas where performance is less.
There's no data caps with this service, although the terms and conditions state that the service can be slowed, suspended, terminated or restricted for abnormal use. Very heavy data users may be better off with a different provider.
A simple and easy-to-use service, T-Mobile Home Internet is a good alternative if you can't use Verizon's LTE internet service.
What is the best broadband for rural areas?
Rural areas typically suffer from not having the best physical connections to the internet. Even so, it's worth running down the list to try and get the best broadband for you. Using a fixed line is usually the best way to get internet. 
Cable (fibre) internet will give you the best speeds overall, but the downside is that you need to live somewhere covered by a cable network.
DSL is more widespread, connecting via your existing telephone line. Distance from the exchange and quality of the cabling has a big effect on speeds, and DSL can be very slow even if it is available.
If you can't go for a fixed line option, wireless is the best option for you. Improvements in LTE (4G) speeds means that cellular internet can be a good option today. There's no installation cost, and simple LTE router takes care of everything for you. 
Performance fluctuates a lot, depending on coverage, so check which cellular provider has the best coverage where you live. In the future 5G will expand coverage and range, providing very fast wireless speeds.
If cellular is out, then there are two options remaining. Fixed wireless uses an antenna on your home to wirelessly connect to a nearby tower. Speeds are more limited, but the connection will be fast and reliable. 
Finally, there's satellite broadband, which is available in most locations. You can get good download speeds, but latency (the time between making a request and getting an answer) is high, so satellite is no good for gaming. Watch out for low data caps, too.
Who is the most reliable provider?
Quality and reliability depend heavily on location and service type. For cellular, Verizon is often ranked top for reliability and performance across the country in the independent RootMetrics RootScore test, but it differs by area. 
It's the same for other providers, too, as location has a huge impact on the quality of service that you get. It's worth talking to neighbours to see who they use to get a better idea of which provider is best where you live.
Can I get broadband without a landline?
Only DSL connections require a landline connection, but cable internet requires a cable to be run to your home. All other forms of rural broadband use some kind of wireless connection, so you don't need a cable run to your home.