Wine storage – 10 designs to showcase and frame your collection
These wine storage options go a long way to organize and display your reds, whites and sparkling wines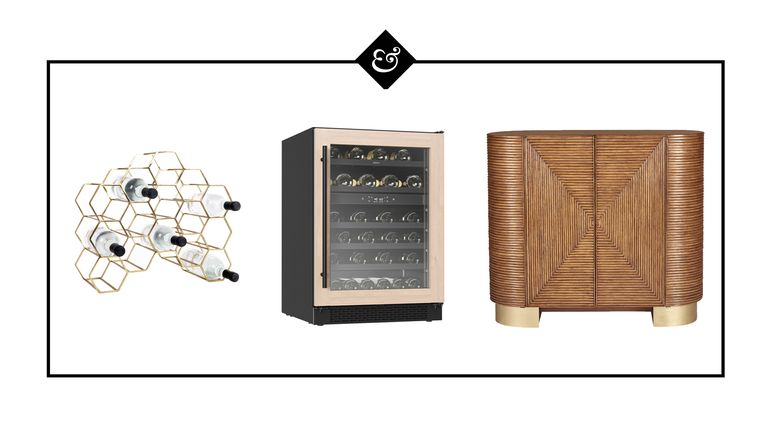 (Image credit: Future)
Connoisseur or not, if you need to upgrade your wine storage to something more fitting for your collection, then there are so many decadent options out there to help you exhibit your treasured bottles in a tasteful way. From those who are just building their stock to those who need to size up as a necessity, there are countless coolers, cellars, and even holders to keep your bottles at their optimum temperature and in the best condition.
Investing in a high-quality wine storage option unlocks a whole new world of features for preserving the taste of your favorite wines. That includes coolers with different temperature zones to accommodate whites or reds, as well as more basic countertop storage options, with ample space to store bottles vertically or horizontally depending on your preference. If you want to integrate your wine into your kitchen design and are searching for kitchen storage ideas, there are also options to color match your countertops, for maximum design distinction.
---
10 wine storage picks for your favorite cases and bottles
1. This wine storage cabinet is work of art in its own right
2. This adjustable wine storage cabinet is perfect for subtly integrating into your space
3. This wine storage rack is sure to attract compliments from guests
4. This wine fridge allows you two temperature zones to create optimal conditions
5. Keep your wine storage under stairs for a luxury look
6. This wine storage bar serves a rattan look with a twist
7. This freestanding wine storage rack can be placed anywhere for a touch of gold
8. This wine storage can hang on your wall and accentuate your kitchen
9. This marble quartz rack is a piece of wine storage heaven
10. This wine storage ladder can instantly make your larder the place to be
---
Browse more wine storage...
When it comes to wine storage, it's understandable you might be looking for a very specific product to hold your exact number of bottles, or cater to the exact conditions you want to keep your vintages in. If you're still searching for your ultimate wine storage, browse our recommended retailers below:
Molly is the Ecommerce Writer for Homes & Gardens and spends her time searching the internet for the next best thing for your home, with a focus on shopping edits and buying guides. Before joining Homes & Gardens, Molly graduated from the University of Exeter with a degree in English Literature, with previous internships undertaken at The Economist in her summer breaks.