Glen Close's stylish porch proves that this classic combination will never go out of style
This traditional Americana style is just as cool now as it was 100 years ago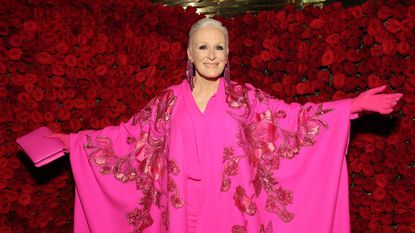 (Image credit: Getty Images)
There's nothing more American than red brick with white trim, and Glen Close shows us that this classic combination is just as stylish today as it was the day it was conceived. The actress took to Instagram to share an adorable photo with her dog, Pip. In the picture, Glen and her dog stand on a gray porch with intricate, traditional white trim. Behind them, we can see that the brick walls of Glen's home have been painted a deep, rusty red. It's a winning combination.
Though the style of red brick with white trim is centuries old, it doesn't appear dated. Instead, Glen's porch is a timeless nod to classic American design. Here's everything that experts love about the actress's front porch design.
First of all, designers and architects admire the timeless appeal of Glen's porch paint colors. Mohammad Ahmed, interior designer at The Home Guidance, says, 'Throughout architectural history, the combination of brick with white trim has been prevalent. It's a look that has a proven track record of aesthetic appeal.'
Mohammad Ahmed is a graduate of the University of Minnesota with a degree in Interior Design. He has worked as an interior designer for one of the world's most renowned companies, where he helped design homes all around the globe.
Arpit Jain, interior designer at McLine Studios adds: 'This look has been around for ages, and it's still as charming as ever. It's timeless and elegant, so it appeals to a wide range of tastes and preferences. Red brick and white trim go together like peanut butter and jelly. They work with various architectural styles, from old-school colonial to modern designs. This versatility ensures that this style isn't going anywhere.'
Arpit Jain is an experienced interior designer. In his four years at McLine
Studios, he has honed his skills in crafting functional and visually appealing
spaces that cater to his client's individual needs and preferences. He is passionate about pushing the boundaries of interior design by incorporating the latest trends and technologies while maintaining a timeless aesthetic.
Furthermore, experts love the look of this paint color for the exterior of a house with white trim because of the striking contrast it creates. Mohammad states: 'White trim against the backdrop of red brick creates a distinct and visually pleasing contrast. This makes architectural details pop and gives the house a crisp, defined appearance.' He adds, 'White trim can brighten up the facade of a home. Especially in porches which may be shadowed or darker due to the overhead roof or surrounding elements, white trim can add a sense of light and openness.'
Arpit says: 'White trim against red brick creates a striking contrast that makes your house's architectural features, like columns and window frames, really pop. It's like putting the house in the spotlight, and it just looks fantastic.' This effect is evident on Glen Close's porch, where the red brick makes the intricate detail of her columns pop, allowing it to decorate her front porch.
A hanging bell as a doorbell puts a final fun period touch on Glen Close's traditional porch. This classic doorbell will elevate any front door design.
---
Glen Close shows us that the classic combination of a red brick house with a white porch isn't going anywhere. To keep the look fresh, incorporate a 2024 garden trend or two into your outdoor space to add a contemporary twist to the traditional aesthetic.
Sign up to the Homes & Gardens newsletter
Decor Ideas. Project Inspiration. Expert Advice. Delivered to your inbox.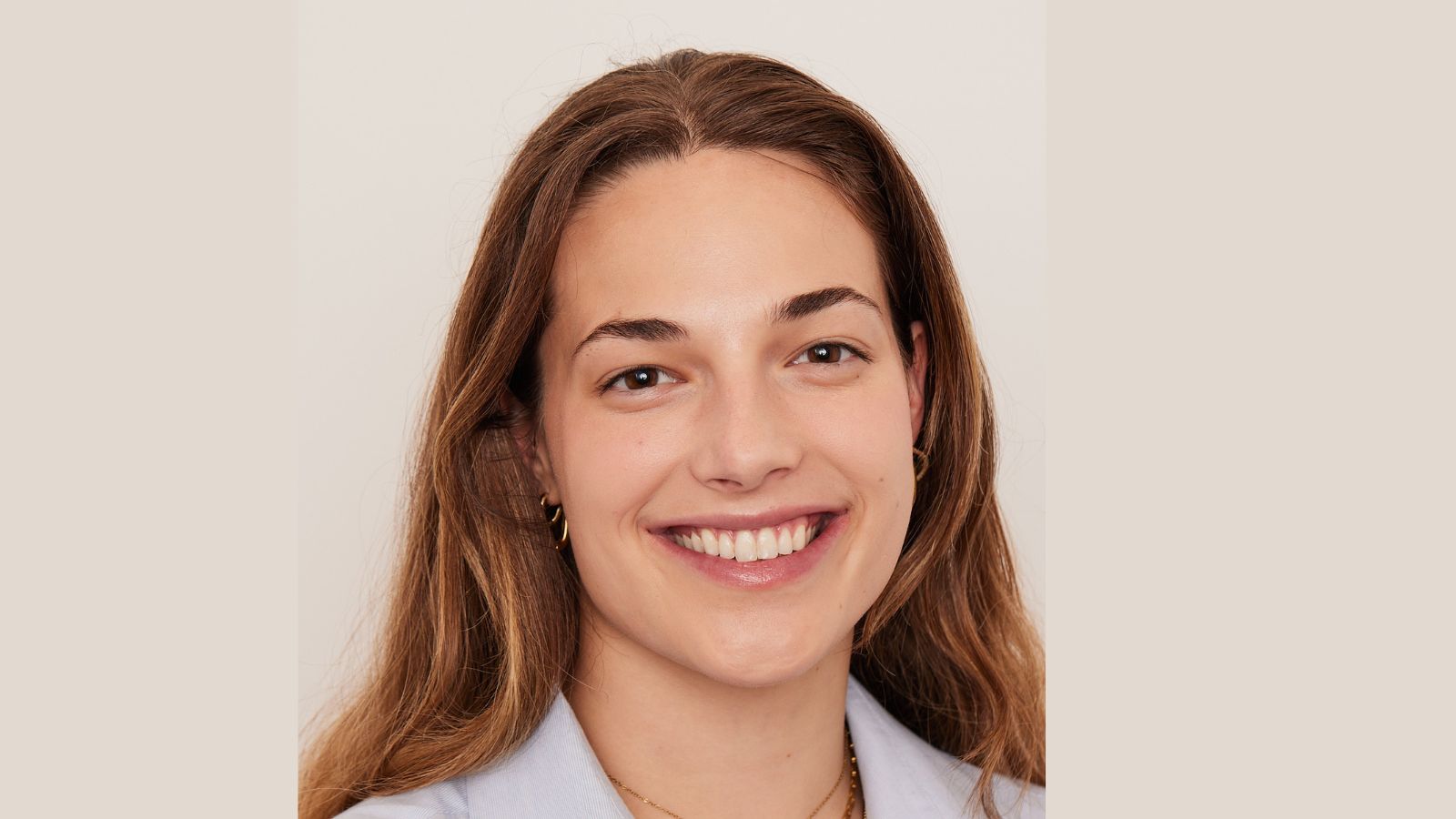 I am a London-based News Writer at Homes & Gardens. My interests lie at the intersection of design and popular culture with a particular focus on trends and celebrity homes. Before joining Future, I worked as a Content Writer and Communications Lead for Fig Linens and Home, a luxury linens and home interiors brand based in Fairfield County, CT. I have a BA in Creative Writing from Sarah Lawrence College in New York and an MSc from the Oxford University Department of Anthropology.