Designers say RHONY's Jenna Lyons' unconventional sofa color is perfect for a gray living room, here's why
This couch color is going to be everywhere in 2024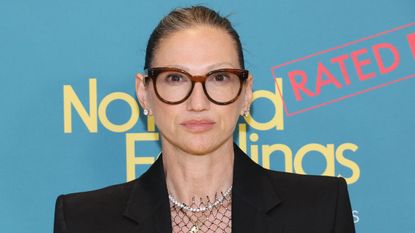 (Image credit: Getty Images)
Real Housewives of New York's Jenna Lyons is a veritable style icon. From her personal aesthetic to her vision as the creative director at J. Crew, to her marble and brass-filled home, Jenna is effortlessly chic. This time, she's serving us unexpected interior design inspiration in the form of living room sofa ideas.
A recent Instagram post showed Jenna's dog, Popeye, perched on her sectional couch. Though the dog is adorable, we couldn't stop staring at the background. Jenna's bright pink velvet sofa has interior design experts in awe.
Interior designers love the mood that the pink living room idea creates. Nicholas Kaiko, interior designer at Kaiko Design Interiors states: 'A pink sofa, irrespective of its shade, inherently brings a touch of warmth and vitality to a living room. Pink often evokes feelings of joy, playfulness, and positivity.'
Nicholas Kaiko, founder of Kaiko Design Interiors, is a highly sought-after interior designer based in Sydney, Australia. With over a decade of experience in the interior design industry, Nic has honed his skills as an interior architect and decorator, working on luxury hotels and high-end residential projects both locally and internationally.
He continues, 'Introducing a pink sofa into a space, adds a splash of color that can break the monotony of a neutral palette, making the room feel more inviting and vibrant. Additionally, light interacts beautifully with pink.'
Jemma Jaques, furniture expert and visual design lead at The Lounge Co adds, 'Pink is a sign of hope. It is a positive color that inspires warm and comforting feelings, a sense that all will be well. Even bright shades of pink can have a calming effect, meaning that you can add some vibrancy to your home without feeling overwhelmed.' Ultimately, pink is a color that makes a room feel happy.
Having trained as a graphic designer and more recently completing a diploma in interior design, Jemma has worked in-house for home and furniture companies for the past ten years. At the forefront of interior trends, she combines her creativity and industry knowledge, enabling her to offer useful and inspiring advice for anyone wanting to improve their home.
Furthermore, the experts say that a pink sofa goes wonderfully with Jenna's gray living room idea, especially her gray walls. Interior Designer Nicholas Kaiko says, 'A pink sofa set against grey walls can create a harmonious balance between warmth and neutrality in a room. Gray, as a versatile neutral, provides a calming backdrop, allowing the pink sofa to stand out as a focal point without overwhelming the space. Depending on the shade of grey and the hue of pink, the effect can range from subtle and sophisticated to striking and dramatic. In Jenna's case, a deeper, more vibrant pink against light grey adds a playful and energetic vibe to the room.'
Furniture expert Jemma Jacques continues, 'Placing a pink sofa in a room with grey walls will create a real statement and make it the star of the show. Choose a warm-toned pink to balance the cool grey and make your lounge feel elegant and inviting. It'll add a touch of femininity without being saccharine-sweet.'
Finally, the design experts love the choice of velvet as the material for this living room furniture idea. 'Velvet, with its plush texture and light-reflecting properties, can elevate the look of any piece of furniture. A pink velvet sofa, in particular, can shimmer subtly, adding depth and luxury to the room,' says Nicholas Kaiko.
Jemma Jacques raves, 'There's nothing quite as sophisticated as a pink velvet sofa!' She continues, 'Much like a warm hug, it's gorgeously soft and inviting, one of those fabrics you can't help but touch. As opposed to woven fabrics, or flat linens, the longer, smooth pile of velvet is not only tactile but also enables light to bounce off it, making the color really sing.'
If you love Jenna's look, shop the pink sectionals below and recreate the magic she's captured in her New York living room.
Sign up to the Homes & Gardens newsletter
Decor Ideas. Project Inspiration. Expert Advice. Delivered to your inbox.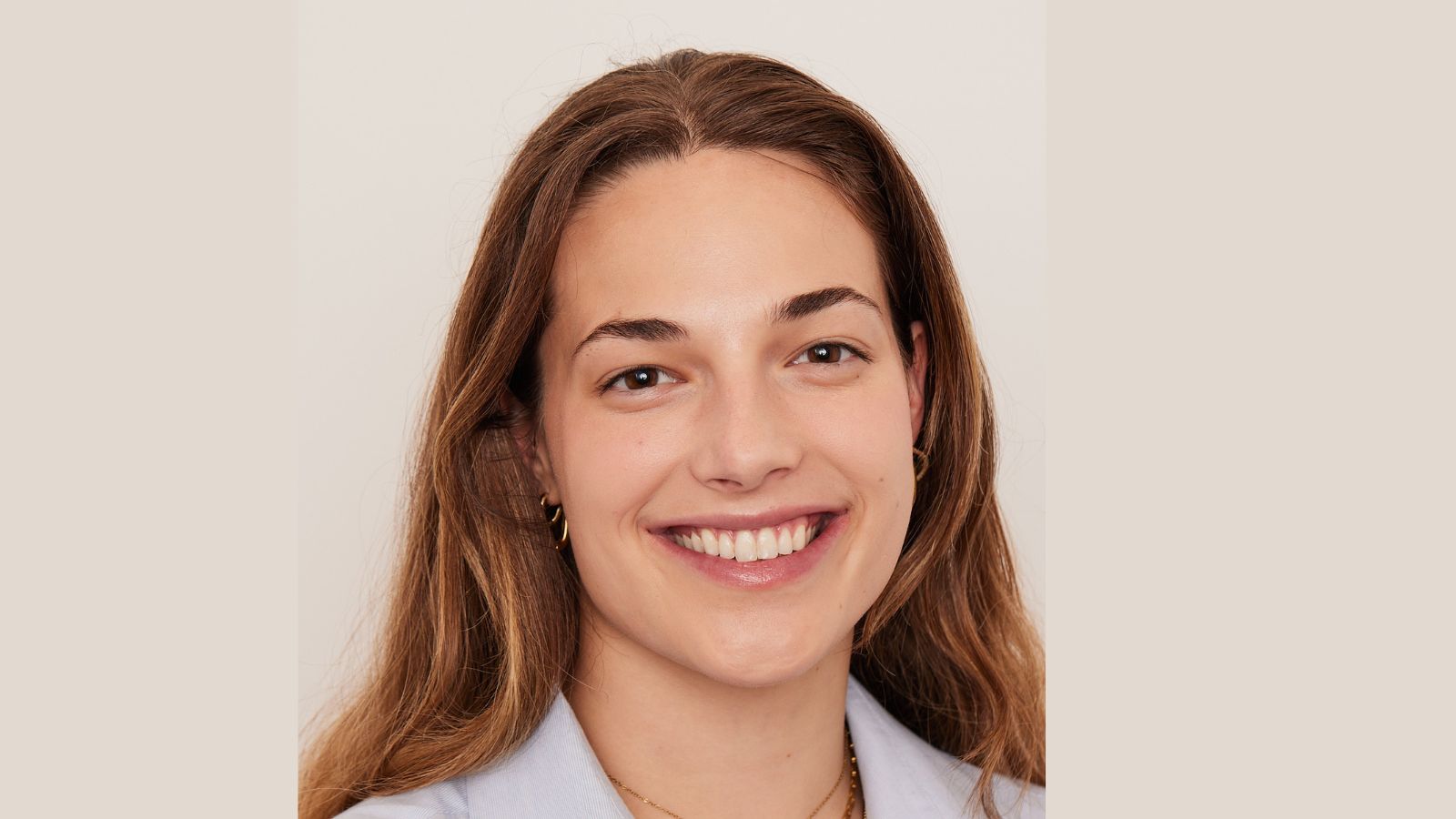 I am a London-based News Writer at Homes & Gardens. My interests lie at the intersection of design and popular culture with a particular focus on trends and celebrity homes. Before joining Future, I worked as a Content Writer and Communications Lead for Fig Linens and Home, a luxury linens and home interiors brand based in Fairfield County, CT. I have a BA in Creative Writing from Sarah Lawrence College in New York and an MSc from the Oxford University Department of Anthropology.