Experts say Miley Cyrus' 'deconstructed gallery wall' is an exceptional use of unused space
The Flowers singer's living room offers a unique decor idea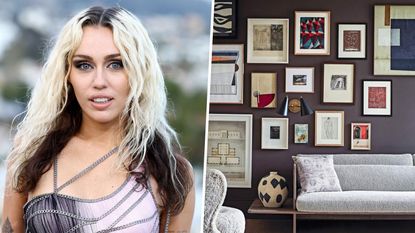 (Image credit: Getty Images / Future)
Sign up to the Homes & Gardens newsletter
Decor Ideas. Project Inspiration. Expert Advice. Delivered to your inbox.
Thank you for signing up to Homes & Gardens. You will receive a verification email shortly.
There was a problem. Please refresh the page and try again.
Miley Cyrus is known for powerful and versatile singing voice, as well as her talent as a performer. Her Disney to pop sensation to rock and roll star trajectory is seriously impressive.
Everyone is currently talking about Miley's new release, I Used to Be Young, but did you know she's also the queen of living room wall ideas?
Miley revealed her living room walls in an Instagram post, and we're obsessed with the Wrecking Ball artist's deconstructed gallery wall.
The photo shows Miley posing goofily on a boucle armchair with sister Noah Cyrus and sister Tish Cyrus. Framed photographs and paintings cover each wall of Miley's open-concept living room. In this type of design, Miley Cyrus's gallery wall is not merely an accent wall idea. Instead, the gallery spreads across all of the walls, creating a cohesive story.
Interior designers love that the 'deconstructed gallery wall' helps create visual interest in a room. 'This approach to gallery display allows for an enriched sensory experience in a space,' states Julio Arco, experienced interior designer and architect at Bark and Chase.
Julio Arco has been practicing as an architect, interior designer, and online interior designer for the past several years in the United States. He holds a degree in Architecture from ITESM and a Master's degree in Urban Design and Housing from McGill University. He is also a member of the Royal Architectural Institute of Canada (RAIC).
He continues, 'Dispersing framed photos or paintings across various spaces in a room encourages movement and flow, drawing the viewer's attention from one piece to another. This rhythm created by the placement and repetition of art pieces can stimulate visual interest and create a coherent narrative throughout the room.'
Simran Kaur, interior designer and founder of Room You Love adds that 'having a "deconstructed gallery wall" at home means wherever you look, there is art. Unlike popular contemporary interiors, a deconstructed gallery wall doesn't create just one special corner in the room. With it, every corner is special, artsy, and nostalgic.'She continues 'Needless to say, it adds quite a creative and laid-back vibe to the space.'
Simran Kaur is a furniture expert from Room You Love, where she helps clients design both functional and beautiful rooms. Her expertise is frequently featured in design publications both nationally and internationally.
The experts also love that this gallery wall idea allows Miley to show off various aspects of how she wants the world to view her. 'The concept of a deconstructed gallery wall is an excellent avenue for homeowners to exhibit their unique personalities,' says interior designer and architect Julio Arco.
'By displaying a curated collection of artworks in such an innovative manner, homeowners have the opportunity to create a personal narrative, showcasing their journey, experiences, and passions. The layout and chosen pieces become an
expressive canvas that tells a story about the homeowner, making the space
not only aesthetically pleasing but also deeply personal,' he adds.
Designer Simran Kaur states, 'Since a deconstructed gallery wall doesn't construct boundaries around a limited number of pieces that you can display, a homeowner is privileged to show off any and every aspect of his personality in his room.' This effect is certainly clear in Miley Cyrus's home where the gallery wall includes photographs of musicians she admires alongside landscape paintings.
'If executed thoughtfully and informed by the principles of evidence-based design, it can transform a home into a personal sanctuary that tells a story and resonates deeply with its inhabitants,' Julio finishes.
If Miley's modern home has inspired you to start your own deconstructed gallery wall, our guide to choosing art for your home is the perfect place to start.

Marzi Upholstered Barrel Chair
The Marzi upholstered armchair is a cozy classic. Its faux shearling cover sits on four engineered wood legs in a light pine color.
This purple amethyst geode has a deep purple color and has formed in the classic cathedral cluster style. Perfect for featuring on a maximalist shelf.
Sign up to the Homes & Gardens newsletter
Decor Ideas. Project Inspiration. Expert Advice. Delivered to your inbox.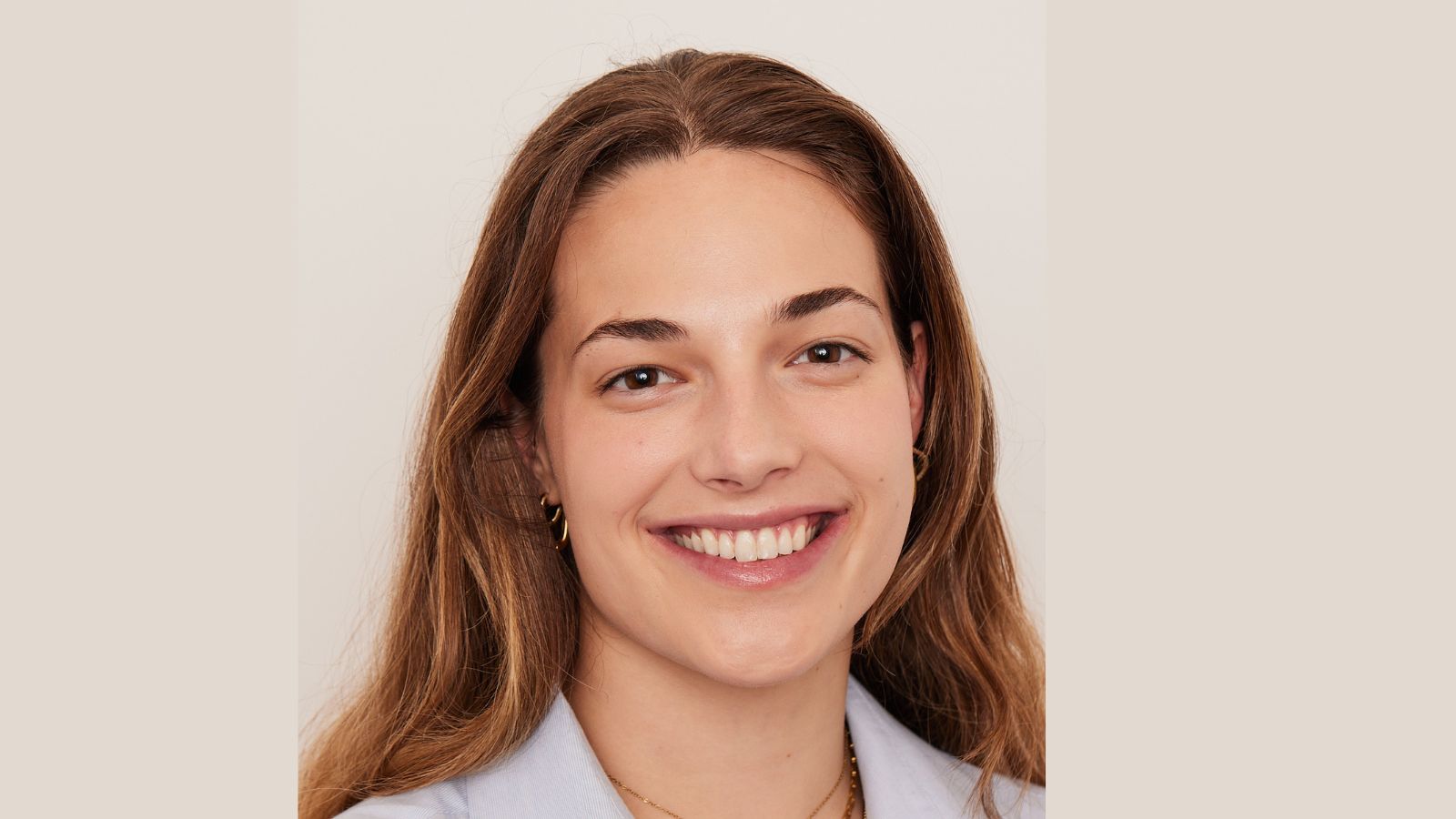 I am a London-based News Writer at Homes & Gardens. My interests lie at the intersection of design and popular culture with a particular focus on trends and celebrity homes. Before joining Future, I worked as a Content Writer and Communications Lead for Fig Linens and Home, a luxury linens and home interiors brand based in Fairfield County, CT. I have a BA in Creative Writing from Sarah Lawrence College in New York and an MSc from the Oxford University Department of Anthropology.