Best grass for full sun – 10 top choices for lawns that will thrive in sunshine
Have a sunny yard that cries out for a lush and healthy lawn? Learn which types of grass seed will thrive in these conditions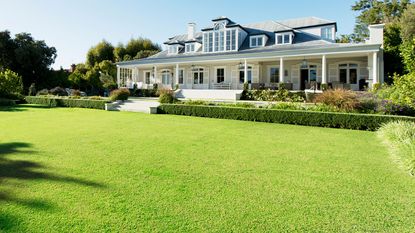 (Image credit: Gregg Vignal/Alamy Stock Photo)
Enjoy stretching out on a dreamy, verdant lawn by discovering which grass seed is best for full sun. Although perfect conditions for us to kick back and relax, maintaining a healthy and lush lawn in a patch that endures near constant sunshine can be tricky.
Your choice of seed or sod will depend largely on your location as grass types are split into those for warm and cool seasons. Whether you're after a fast-growing grass seed or one that can cope with a lack of water, there are plenty to choose from. Select the right type though and you will be rewarded with a long-lasting, beautiful lawn that you can proud of.
There are other factors to consider too including air quality, light levels and soil type. If it sounds like a lot to weigh up, don't worry. We've consulted the experts for their thoughts and insights to make your decisions easier.
Expert tips for choosing a grass seed that's suited to full sun
Whether you are looking to overhaul your current lawn or establish one from scratch, choosing the right type of seed can be the difference between success and disappointment.
Not just a matter of looks alone, choosing the right grass type for your plot and lifestyle is vital if you want a lawn to use and enjoy.
'When choosing grass for full sun, it's important to consider the climate you're in and how much maintenance you're willing to do,' says Robert Martinez, lawn expert at yardzen.com.
'Cool-season grasses require more frequent mowing and fertilizing than warm-season grasses, which require less maintenance but may need more watering during dry spells. Overall, it is important to research what type of grass is best suited for your area and the amount of sunlight you have available. With the right knowledge and preparation, you can choose the perfect type of grass for your yard.'
Bermuda Grass
Bermuda Grass is quick growing and, if conditions are right, will waste no time in forming a lush, green lawn. Native to tropical and subtropical regions, it is renowned for thriving in hot and sunny conditions and is a good drought-tolerant grass for lawns too.
Hard-wearing once established and ideal for coastal gardens and locations, thanks to its natural salt tolerance, this grass is a popular choice in US areas south of the central 'transition zone'. Its leaves and roots are cold sensitive which sadly means it's not a viable option in northern states.
Zoysia Grass
'Zoysia grass is definitely the best grass type for growing in full sun exposure,' says Lindsey Hall, writer at Positive Bloom. 'It is also a warm-season grass type that can grow perfectly fine in hot climates. This grass type is hardy in USDA hardiness zones 5 through 10.'
An attractive and dense dark-leaved grass, this Asian native was 'introduced to the United States in the early 1900s,' says Rhys Charles, founder and CEO of Mower On the Lawn, 'It is a popular choice for lawns because it is tolerant of both heat and cold, and has a low growth rate, which means it doesn't need to be mowed as often.
'Zoysia grass seed is also relatively easy to find, and it is a good choice for those who live in areas with limited water resources.' Consider teaming it with drought tolerant planting to ensure your garden can cope with the lack of watering.
If the amount of time it takes for grass seed to start to grow is a major factor for you, then do bear in mind that this grass can take time to establish from seed. If you are in a hurry it can be best to splash out on sod (turf) instead.
Buffalo Grass
Native to the Great Plains of North America, Buffalo grass is recognized for its ability to thrive in the most sun-drenched conditions. 'It's known for its ability to withstand drought conditions and still maintain a green, healthy appearance,' explains Rhys Charles.
'Buffalo grass is a warm-season grass, which means it grows best in the spring and summer months. This grass is a low-maintenance option for lawns and can be left to grow without being mowed or fertilized.'
One standout variety is UC Verde, introduced by the University of California. It was bred specifically for the Californian climate, as well as dry desert valleys, such as Tucson in Arizona.
Centipede Grass
'Centipede grass is a warm-season grass is known for its tolerance to full sun,' explains Shawn Denny, owner of groundwork company Specialty Grading Inc. 'It also requires less lawn fertilizing and mowing compared to other grasses.'
This grass can be a little fussy when it comes to its preferred growing conditions though, so be warned if you live outside the Southeast US. This broad-leaved variety likes sandy, acidic soil types and may require extra watering during periods of low rainfall.
Slowly creeping to create a dense lawn, it can be a little delicate underfoot so is not suitable for heavily used lawns.
St. Augustine Grass
St. Augustine grass is hugely popular in the southern half of the US and with its striking blue-green vertical blades and exceptional drought tolerance it should be no surprise.
'St. Augustine is often the preferred turfgrass for residential and commercial lawns in warmer climates and will grow very well in USDA zones 7-12,' says Josh Moser, General Manager of Green Giant Home & Commercial.
'This grass prefers warm, well-drained soils and can establish quickly. Thick stands can be very impressive, turning even the smallest of lawns into manicured carpets. Plugging and sodding are usually the preferred planting methods for this grass, as St. Augustine grass does not typically produce viable seeds that can be replanted.'
Kentucky Bluegrass
Kentucky Bluegrass is quick to establish from seed, hardwearing and drought tolerant too, making it a popular choice in cooler regions. This is largely due to its growth habits, which differ to many other warm-season grasses.
'Rhizomes of Kentucky Bluegrass and creeping red fescue grow beneath the soil surface and then turn up towards the soil surface to form new shoots, explains Peter Landschoot, professor of turfgrass science at The Pennsylvania State University.
'Rhizomes are a desirable trait in turfgrasses because they allow plants to send new shoots into areas that are thin or damaged by traffic, drought, and/or disease. Kentucky Bluegrass is the premier sod grass in the northern U.S. because its rhizomes allow turf to 'knit' and hold together as the sod is cut, rolled, and lifted.'
Turf-type Tall Fescue
Once established, turf-type tall fescue forms a dense, green lawn that is hard wearing and requires less upkeep than many other cool-season varieties.
Thanks to its vigorous root system which penetrates up to 2 or 3 feet into the soil, it can seek out deep water sources, making it particularly drought and heat tolerant.
Best suited to well drained, sandy soils, this grass is clump-forming which means that it won't stray into flower beds and borders but may need re-seeding or patching over time.
Carex
Carex is a beautiful sun-loving grass, best suited to small areas of lawn that are seen but seldom walked on. Many species are native to North America and while not a traditional choice for a lawn, this grass or sedge is hardy and drought tolerant.
Low growing and evergreen, when planted in well-draining soil, it forms a tactile mass of arcing blades. While it can be mowed – two or three times a season – it is best left unmown, so is a good choice if you are rewilding all or part of your backyard.
Creeping red fescue
Also known as strong red fescue, creeping red fescue is a perennial lawn grass in USDA planting zones 1-7 and used as an annual grass in transitional zones 8-10.
Dark green and with a fine texture, this species has a mass of vigorous but shallow creeping rhizomes that enable it to thrive in harsh, sunny conditions. Reaching up to 8-23 inches if left uncut, it can also tolerate close mowing which will result in a denser sward.
Bahiagrass
Bahiagrass is best used as a perennial lawn grass in the southeastern area of the US, particularly the coastal plains to the Texas Gulf Coast. Durable, low growing and requiring little upkeep, this warm-season species prefers sandy, free-draining soil but will also put up with damper conditions.
Originally introduced as a pasture grass, grown as a lawn the texture is coarser than many cool-season grasses. It will also enter a dormant period during winter months where it turns a deep tan color, but it tends to green up earlier than many other warm season perennial grasses.
Sign up to the Homes & Gardens newsletter
Decor Ideas. Project Inspiration. Expert Advice. Delivered to your inbox.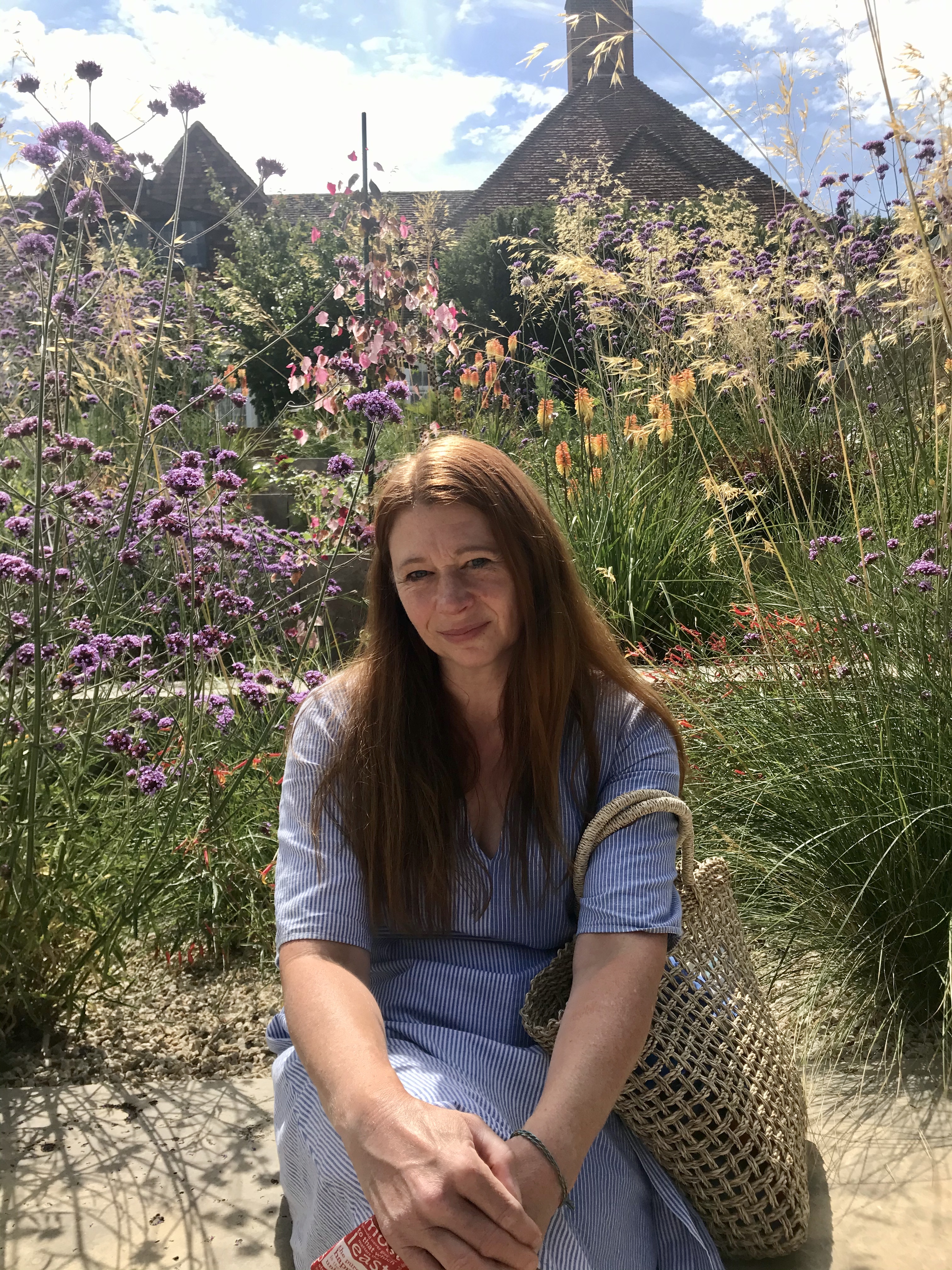 Jill Morgan has spent the last 20 years writing for Interior and Gardening magazines both in print and online. Titles she has been lucky enough to work on include House Beautiful, The English
Home, Ideal Home, Modern Gardens and Gardeningetc.com. Although much of her career has involved commissioning and writing about reader homes and home improvement projects, her
everlasting passion is for gardens and outdoor living, which is what she writes about for Homes & Gardens.