Best trees for wildlife – 10 varieties to provide food, shelter and seasonal interest
Boost your yard's eco-credentials by planting wildlife-friendly trees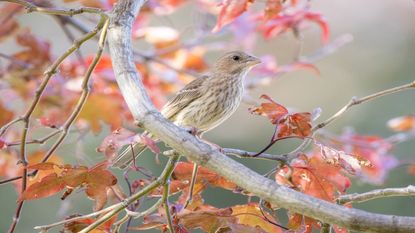 (Image credit: Getty Images/weaver1234)
Not only do they add glorious color and interest to our gardens, the best trees for wildlife also provide valuable food and shelter for important visitors too.
With their different types of bark, flowers, foliage, fruit and seeds, trees play an essential role in any wildlife garden ideas because they attract and support a wide range of bird and insects, as well as small mammals and reptiles, helping to them to thrive and improve the biodiversity of your yard and local area.
No matter how big or small your yard, growing a single tree will immediately add height and form to the space, and enrich the outlook with its color, shape and texture. There are plenty of trees for small gardens that can be grown either in the ground, raised beds or oversized pots and planters.
This is particularly important in urban and built-up areas where food and nectar sources can be scarce, and nesting places precarious. They can also help to filter the air, provide privacy and shade plus muffle persistent noise, making our outdoor spaces a more relaxing place to be.
For larger gardens, including a diverse range of deciduous and evergreen species will increase the type of habitat on offer and, in turn, attract and support a wider range of birds and mammals. Planting an orchard including apples and fast growing fruit varieties can prove a satisfying project, not only providing an opportunity to grow the best and tastiest crops for eating, but also as a highly prized food source for wildlife.
Coniferous and evergreen trees are also hugely important for wildlife, especially in northern states that experience harsh winters. Stands of conifers provide a safe place for deer and other mammals to rest and eat, and help keep the ground below snow free, allowing birds and creatures to source food.
The best trees for nurturing wildlife and biodiversity
Discover which trees will entice birds, pollinators and wildlife into your garden, as well as providing year-round interest.
Hackberry (Celtis occidentalis)
Not just a seasonal beauty, with its glorious fall foliage and smooth, gray bark, this native tree makes a striking statement in any good-sized yard. Grow as a single specimen or in small groups. It's a reliable species, growing to between 30 an 50ft tall, and this Hackberry variety is currently available to buy from Nature Hills.
'This is a vase-shaped shade tree that attracts birds to their sweet, purplish red fruit throughout fall and winter,' says Wisconsin-based landscape designer James M Drzewiecki. 'Hackberries are quite disease resistant and tolerant of many tough urban conditions, making them a great street tree.'
Popular as nesting sites for birds, their wide canopy also provides shelter for rabbits, deer and game birds.
Apple Serviceberry (Amelanchier x grandiflora)
Loved by birds for its juicy blue-black fruits, this tree also has plenty to offer gardeners all year round. The oval shaped, bronze tinted leaves emerge in spring, along with masses of starry white blooms, before they mature to blue-green and turn brilliant red in fall.
A favorite of landscape designer James M Drzewiecki, he describes it as: 'A small statured tree also referred to as Juneberry, alluding to their prolific production of blueberry-like fruit in early summer. Plant this tree close to your home, or on a woodland edge to attract birds to the fruit.'
Choose a sunny or part shady spot for this smallish tree and expect for it to reach no more than 20-25ft tall. Deer can be a little partial to nibbling the smooth silver-gray bark, so it may be worth protecting young trees in more rural locations. Choose from single trunk or multi-stemmed plants.
White Oak (Quercus alba)
A slow growing native, this deciduous tree with its broad crown and vivid red-purple fall foliage will happily thrive in most locations across the Eastern states. The distinctive leaves have 7-10 rounded lobes and provide a dense canopy late spring and summer for nestling birds and mammals.
New York City designer Amber Freda says: 'Oak trees are sturdy, long-lived staples of American landscapes and also produce acorns, which the neighborhood squirrels will all thank you for.'
In fact, around 180 birds and critters feed off the acorns, making this tree one of the best you can plant for wildlife.
'It could be argued that all oak trees in the Quercus family support more biodiversity than any other plant,' continues James M Drzewiecki. 'Caterpillars are especially dependent on them, which favors a good bird population as well.'
This tree, although slow growing, ultimately needs space and soil that is free draining and clear of boulders. Reaching a height of 65-98ft (20 -30m) it will be garden feature for decades, possibly a century or more, so choose carefully where to plant it, making sure it is well away from the house, pipes and any paving.
Redbud (Cercis Canadensis)
The state tree of Oklahoma, this spectacular species is smothered in bright, pink blooms on bare stems in spring.
'These blooms feed both bees and hummingbirds while a plethora of wildlife feed on their seeds later in the year including turkeys, cardinals, deer and squirrels,' explains James. 'Redbud trees grow to approximately 25 feet, making them another great understory tree to be used around buildings.'
Happiest in full sun, but tolerant of some shade, plant where you can appreciate this tree's kaleidoscope of blossom and foliage, along with the visiting bird and wildlife. The leaves of this deciduous tree emerge red, mature to deep plum before turning to vivid shades of purple, orange and scarlet. Rabbits can be a problem with young trees, so consider investing in a rabbit guard such as this one from Amazon to protect the lower trunk.
James founded his landscape design firm, Ginkgo Leaf Studio over 16 years ago. Combining his lifelong interest in plants and nature with his passion for design, he creates innovative outdoor environments for his clients, built on his belief that exceptional landscaping begins with great design. He recently retired after 24 years as an instructor in the horticulture department at the Mequon campus of Milwaukee Area Technical College.
Eastern Red Cedar (Juniperus virginiana)
With its combination of dense foliage, fibrous bark and juicy silver-blue berries in late fall - this cedar (or evergreen juniper) - is a real magnet for wildlife. Covered in sage green needle-like foliage, it is a handsome tree with an upright, columnar shape that makes a real impact either on the edge of woodland or as a single statement tree.
While the thick canopy provides valuable shelter and cover for nesting birds, egg-laying moths and butterflies along with small mammals, it's the silver blue berries and fibrous red bark that also appeal to a host of wildlife.
'The berries of red cedars, also called junipers, are much coveted by birds and humans alike (and are actually used to make gin)', says designer Amber Scott Freda.
Over 50 species of birds alone feast on the fruits that appear along the branches in late fall. These include a diverse mix from mockingbirds, bluebirds, wild turkeys, goldfinches, robins and ruffed grouse and grosbeaks. Many mammals find these berries hard to resist too, so expect to see the occasional guest rabbit, meadow mice, raccoons, possum, skunks along with squirrels who often strip the softer bark for their nests.
Tough and long lived these trees can reach heights up to 39 feet, with a spread of 13 to 26 feet, so need plenty of space, preferably in a sunny spot. Plant them well away from apple trees - around 1000 ft - to avoid the spread of unsightly and harmful cedar-apple rust.
Amber Freda offers design and installation of roof gardens, terraces, backyards, patios, and decks, primarily in Manhattan, Brooklyn, and Queens. Amber has taught more than a dozen classes in horticulture at both the New York and Brooklyn botanical gardens.
Southern Live Oak (Quercus virginiana)
Native to the warmer, southern climes around Florida, Texas and Oklahoma this fast-growing species is often grown as an ornamental garden plan, largely for their distinctive, sprawling shapes, leathery leaves and green hanging catkins.
Extremely long lived plus drought and wind tolerant, they are a host to an impressive array and amount of wildlife.
Tim Sallin, Co-CEO of horticulture and landscaping company Cherrylake explains: 'Every year, the live oak bears a generous bounty of acorns, serving as a crucial food source for birds, squirrels and other small mammals. Moreover, these acorns provide resources to arthropods, wasps and microorganisms.
'From their towering canopies to their sprawling root systems, live oaks transform their environments to benefit diverse life forms both above and below ground.'
Simpson's Stopper (Myrcianthes fragrans)
An easy to grow garden tree, this Florida native is hugely popular with wildlife and gardeners alike. Thanks to its evergreen foliage, spring blooms and colorful berries it offers year-round interest and can be pruned into an elegant feature, shrub or hedge.
'In the coastal strands and hammocks of Florida, the Simpson Stopper graces the landscape with its fragrant blooms and abundant berries,' continues Tim Sallin. 'This small tree, a treasure of biodiversity, entices butterflies and bees with its year-round blossoms. Its sweet fragrance wafts through the air, delighting both humans and wildlife alike. Its berries, a vital food source, nourish a multitude of bird species, creating a harmonious relationship within nature.'
While the dense, leafy canopy attracts plenty of birdlife – including blue jays, mockingbirds, buntings and cardinals - it's the outer bark that many gardeners prize, as this regularly flakes off to reveal a new layer underneath that is beautiful reddish-brown.
Yaupon Holly (Ilex vomitoria)
Fast growing with a tight mass of glossy, oval leaves, this south-eastern native can be hugely versatile in any yard. Happy to be trained as a standard evergreen tree, hedge or shrub, these plants are largely tolerant of various soil types including those with high salt content, sun and shade.
Plants are either male or female and, although both are smothered in greenish-white flowers during spring, it's only the blooms on the female plant that develop into clusters of shiny red and orange berries, if they are pollinated by a male.
'Birds, bees, and small mammals flock to this tree, drawn by its profuse flowering and delectable berries,' says Tim. 'In the winter, its thick evergreen canopy offers premium real estate for wildlife seeking shelter and nesting grounds. This versatile tree not only energizes the ecosystem but also provides a sanctuary for countless creatures.'
He adds: 'The Yaupon Holly stands unique as the only naturally caffeinated plant native to North America. Its leaves yield a potent tea, boasting a caffeine content 1/3 as strong as coffee.'
One of the most eye-catching trees with red berries, there are numerous types of Yaupon holly to select from, but 'Pride of Houston' produces a particularly heavy crop of berries.
Tim Sallin serves as the Co-CEO of Cherrylake, an environmentally conscious horticulture and landscaping company, and also holds the role of Co-CEO at IMG Citrus, a prominent Florida grapefruit grower and the largest citrus packer in the state. Tim is passionate about promoting sustainable landscapes and regenerative agriculture in Florida.
Red Mulberry (Moris rubra)
Growing up to 26-40ft with a spread of 13-26ft, this upright tree makes a stately feature in any yard. Deciduous, it has dark oval leaves that turn lemony yellow in fall. Pale green catkins appear in early May – June and turn into juicy dark red-purple berries adored by birds, squirrels and deer in late spring and early summer.
This fast-growing tree is also a valuable host plant for butterflies and moths. While the leaves provide a tasty snack for deer, the bark forms a favourite breeding spot for larvae of several types of long-horned beetle, which in turn attracts scavenging woodpeckers.
Bee-bee tree (Tetradium daniellii)
Also known as the Korean Bee Tree, the Bee-bee tree is not just one of the best fast-growing trees but one that dazzles in mid to late summer with its mass of ivory plumes.
Born on female plants, these highly scented blooms attract bees and other pollinators and provide a plentiful supply of nectar at a time when it is often scarce. These flowers gradually fade and turn into clusters of eyecatching pink-purple pods bursting with black seeds upon which many birds feast.
Growing freely in USDA hardiness zones 4-8 and reaching up to heights of 25ft, this smooth barked beauty prefers full sun and is tolerant of most types of soil. Dark green oval leaves provide some shelter and cast a light, dappled shade on the ground below, before being shed, whilst still green, in fall.
The Bee-bee tree does appear as a 'watch list' species in many states, mainly due to its wide distribution by birds and its easy germination, but it is not known to be invasive.
FAQs
Can I plant small trees that attract wildlife?
Absolutely - even trees planted in containers can be beneficial to wildlife, especially if they produce berries in the winter, which are a vital food source for birds. The flowering dogwood (Cornus florida) is an ornamental tree that produces beautiful white flowers in summer followed by bounties of red fruit in the fall.
---
If this has inspired you to think about more ways to attract wildlife into your backyard, you might be interested in the best hedges for wildlife, or want to think about other ways to rewild your garden, such as adding plants for butterflies and bees.
Sign up to the Homes & Gardens newsletter
Decor Ideas. Project Inspiration. Expert Advice. Delivered to your inbox.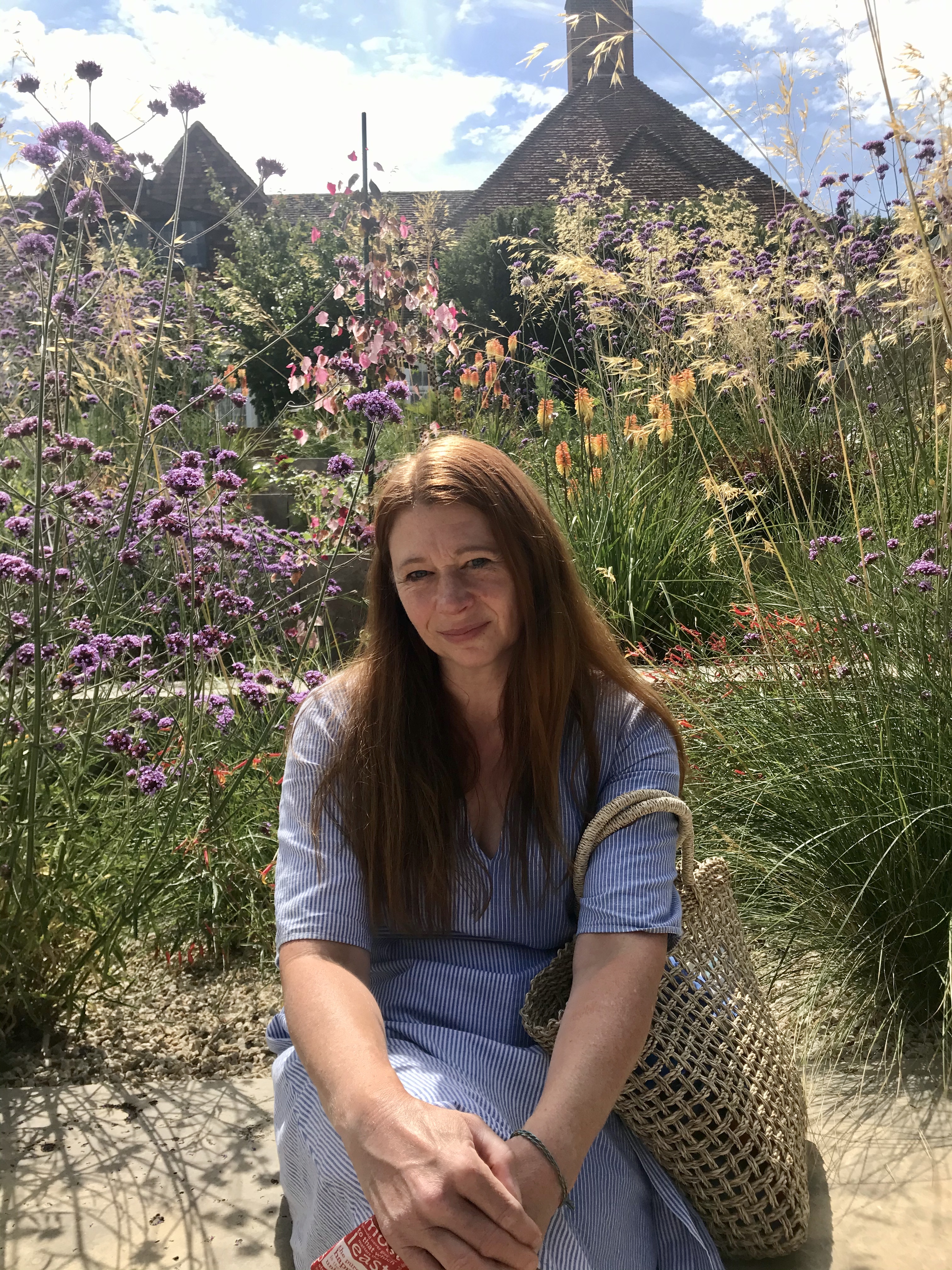 Jill Morgan has spent the last 20 years writing for Interior and Gardening magazines both in print and online. Titles she has been lucky enough to work on include House Beautiful, The English
Home, Ideal Home, Modern Gardens and Gardeningetc.com. Although much of her career has involved commissioning and writing about reader homes and home improvement projects, her
everlasting passion is for gardens and outdoor living, which is what she writes about for Homes & Gardens.