Best hedges for wildlife – 6 varieties for shelter and food
Make your garden more eco-friendly with the best hedges for wildlife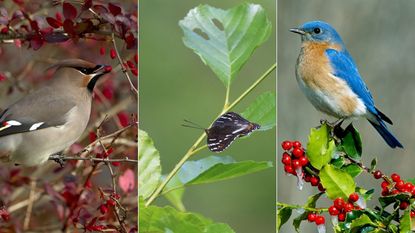 (Image credit: Alamy)
The best hedges for wildlife will have a transformative effect on your garden. Not only will they offer a beautiful backdrop to your space, but will also encourage birds, mammals and pollinators into your plot.
Offering habitat, food, and protection, hedges are an invaluable addition to wildlife garden ideas. 'Hedges provide dense foliage as a perfect shelter for birds to nest in, branches decorated with an abundance of berries provide a welcome source of food, and plants with spiny foliage can protect birds from predators and keep their nests safe,' says garden expert Leigh Clapp.
Here, we have rounded up some of the best plants to incorporate into your hedging to ensure that it provides the maximum benefit for visiting birds, mammals, and critters.
Best hedges for wildlife
Planting a hedge for wildlife is essential for biodiversity in your backyard, but hedges are a valuable addition to garden privacy ideas, too. When researching the best wildlife hedges, be sure that you've incorporated hedge plant varieties that provide wildlife with both food and protection.
'Hawthorn is a key hedge plant, but beech, field maple, hazel, hornbeam, spindle, wayfaring tree and, in moderation, holly are also important. Blackthorn sends out a lot of suckers so would be best in bigger rural gardens. Wild rose and honeysuckle are excellent climbing additions to hedges and provide added nectar,' advises Guy Barter from the RHS.
'It is potentially unwise to plant elders (not to be confused with alders) and sycamores but if elderberries are wanted they can be incorporated and the raggedy resulting hedge tolerated. Brambles tend to take over but planting in shade helps to curb them. Avoid yew in hedges where livestock browse as it can poison them. Sadly, box is so afflicted by box tree moths we can no longer recommend it.'
1. Common hazel (Corylus avellana)
'One of the most versatile hedging plants, hazel sets catkins as leaves turn yellow and fall in autumn. These shed pollen in February when small maroon female flowers open, followed by nuts in autumn. Lay the long stems or cut for bean supports,' says horticulturist and author Anne Swithinbank.
It is the combination of leaves (which are attractive to caterpillars); catkins (which are popular with pollinators) and hazelnuts, that make hazel one of the best hedges for wildlife.
Hazelnuts are a good high-energy food source for wildlife and are popular with mice, chipmunks and squirrels. They are also favored by woodpeckers, bluejays and nuthatches.
2. Alder (Alnus glutinosa)
Alder is commonly known as one of the best trees for clay soil, however, it is also a great hedge for wildlife. Perfect for wet and waterlogged soils, alder is an extremely durable plant and makes for a great fast-growing hedge – it will add at least 23 inches of height each year.
'The leaves provide food for invertebrates, such as the larvae of caddis flies, stoneflies and water beetles,' says experts at the Wildlife Trust. Alder catkins are also popular plants for pollinators.
3. Holly (Ilex aquifolium)
One of the prettiest evergreen plants, holly is also one of the best hedges for wildlife.
'Choosing a wildlife-friendly hedge with spiky foliage, such as Blackthorn or Holly, provides a bushy habitat that keeps food sources and nests safe from predators, such as cats or other larger birds. Planting these hedges around the base of a bird table or hanging feeder can also protect unsuspecting birds as they eat,' explains Jamie Shipley, managing director at Hedges Direct.
'As long as you don't mind spiny leaves in the garden, evergreen holly shines from a wild hedge come winter, but of course, male and female plants are needed for berries. It's invaluable for the holly blue butterfly,' says horticulturist Anne Swithinbank.
If growing holly hedges, it is important you know when to prune holly bushes to prevent them from taking over.
4. Berberis
One of the best evergreen shrubs, berberis can add a wide spectrum of color to a backyard, from its spring green leaves with pretty white flowers to its orange berries which, along with the leaves, deepen to red come winter. Not being too needy in terms of watering, berberis is one of the best hedges for wildlife to add to drought-tolerant planting ideas.
5. Lavender
If you are looking for a low hedge, perhaps to frame path ideas, then lavender is a great choice. Lavenders are 'drought tolerant and provide a wonderful food source for bees,' explains Jamie Shipley, managing director at Hedges Direct.
There are lots of different lavender varieties available but if you're looking for the best lavender hedges for wildlife, then Lavandula Provence is a great choice. One of the tallest lavender varieties, it grows to around 35 inches tall.
If establishing a lavender hedge for wildlife, be sure you know how to grow lavender and when to plant lavender to give your hedge the best start.
6. Scarlet hawthorn (Crataegus coccinea)
Native to eastern North America, the scarlet hawthorn is characterized by its beautiful red berries and its thorny branches. One of the best trees with red berries, they are invaluable in providing food for birds and other wildlife while the thorns provide protection from predators such as hawks or cats. The pretty white flowers will also attract lots of bees and butterflies in the spring and summer months.
What is a good hedge for birds?
Hawthorn, berberis, alder, and hazel are all good hedges for birds. They provide the perfect mix of habitat and food. Planting two or three hedging plants is a great way to ensure a diverse hedge that will attract a wide range of birds and other wildlife.
What wildlife live in hedges?
Hedges don't just provide food for animals. The best hedges for wildlife also provide a habitat for birds and other wildlife. Birds will live in hedges over winter, and will also use it as a safe space to build their nests in the spring. Mice will also hibernate in a hedge as will other small mammals such as chipmunks.
Sign up to the Homes & Gardens newsletter
Decor Ideas. Project Inspiration. Expert Advice. Delivered to your inbox.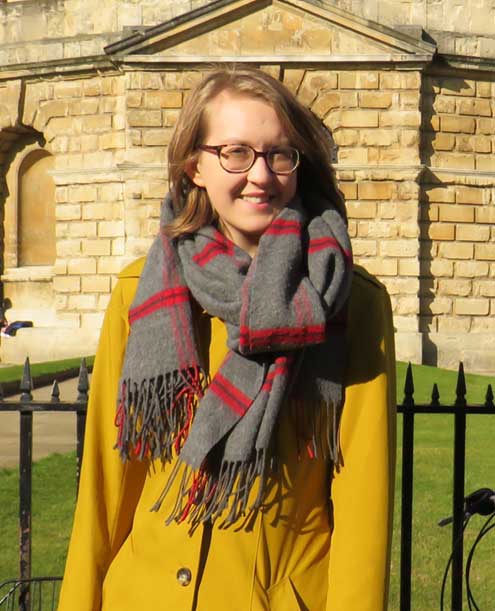 Content Editor and Sub-editor
Having graduated with a first class degree in English Literature, Holly started her career as a features writer and sub-editor at Period Living magazine, Homes & Gardens' sister title. Working on Period Living brought with it insight into the complexities of owning and caring for period homes, from interior decorating through to choosing the right windows and the challenges of extending. This has led to a passion for traditional interiors, particularly the country-look. Writing for the Homes & Gardens website as a content editor, alongside regular features for Period Living and Country Homes & Interiors magazines, has enabled her to broaden her writing to incorporate her interests in gardening, wildlife and nature.