Deck cleaning mistakes – 5 common errors to avoid when sprucing up your outdoor living space
Take these expert tips on board to prevent damaging your decking – whether it's timber or composite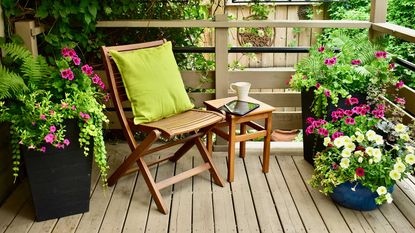 (Image credit: Kristin Mitchell / iStock / Getty Images Plus / Getty Images)
Spring is the perfect time to get stuck into some outdoor cleaning – and if you have a deck in your plot, giving it a spruce is one of the best places to start. But going about it in the wrong way can do more harm than good – not only for the decking itself but also your own safety, as well as nearby plants'.
To avoid issues with this backyard cleaning task, there are a few essential factors to bear in mind, from the proper protective measures to take to the right tools to use. Luckily, the experts have plenty of tips to share for a successfully refreshed deck that you can enjoy all summer long.
5 deck cleaning errors to stay clear of this spring
These are the essential tips you need to know before deep cleaning your deck, for the very best results.
1. Applying harsh cleaning solutions
'One of homeowners' biggest deck cleaning mistakes is using the wrong cleaning agent for their deck surface,' reveals Todd Saunders, CEO of FlooringStores. 'Using a solution that is too harsh or abrasive can seriously damage the finish on your deck, making it more prone to weather damage over time.'
Kyle Leman, owner and building expert of Crossroads Foundation Repair, advises against using chlorine bleach, as it can damage the wood fibers of a deck, causing it to become brittle and degrade over time. 'Instead, use an oxygenated bleach solution that is specifically designed for cleaning decks,' he says.
Corinne Segura, a consultant on green building materials and Founder of My Chemical-Free House, warns against using chlorine bleach and oxygen bleach on composite decking, though. She says that both can strip the sheen, which dulls the material. Instead, she suggests using vinegar, baking soda, and dish soap, or a gentle all-purpose cleaner like AFM Superclean, available on Amazon.
Todd is also an advocate for DIY cleaning solutions: 'For best results, combine vinegar and baking soda in warm water to create a gentle, all-natural cleaner that can make your deck look like new,' he says.
However, vinegar shouldn't be used on painted wooden decks, reveals Corinne, as this can damage the paint or lead to cracking and peeling – especially in higher concentrations. 'A gentle soap that is free of ammonia, like a biodegradable dish soap, works well on painted decks,' she says.
Vinegar and baking soda, as well as oxygen bleach and acidic cleaners, can also damage the finish on decks that have been sealed with an oil product based on linseed or tung oil, she adds. Instead, opt for biodegradable dish soap, Rubio Monocoat Soap, available from Amazon, or AFM SuperClean.
Corinne Segura is a Building Biologist Practitioner and Founder of My Chemical-Free House where she tests and writes about green building materials. She is also a guest contributor at Green Building Advisor. She has eight years of experience as a Green Materials Specifier for new builds and renovations, often working with highly chemically-sensitive clients.
2. Using the wrong tools
For a real wooden deck, be cautious with power washing because it can splinter the wood, says Corinne.
Kyle agrees, explaining that while power washing can be an effective way to clean a deck, using a high-pressure setting can damage the surface. Use a low-pressure setting at a safe distance instead, he says. The nozzle should be at least 12 inches away from the surface, recommends Brad Smith, an Interior Designer and the CEO of Omni Home Ideas. Bear in mind that too much pressure can damage composite decks, too.
There are other tools you can use, which although will be slower, will be gentler on the material's surface. Ahmad Jamal, a cleaning professional from CleanersAdvisor, recommends using a soft-bristled brush or a non-abrasive sponge. 'Avoid using metal tools or scrubbers as they can scratch the surface, making it vulnerable to water damage and discoloration,' he adds.
It's also possible to clean patio pavers without a pressure washer to avoid damaging the finish.
Brad Smith is a professional outdoor living space designer with over 10 years of experience in creating and maintaining decks, patios, and other outdoor spaces. He holds a degree in Master of Fine Arts (MFA) in Interior Design and has a passion for helping homeowners transform their outdoor living areas into functional, beautiful spaces that can be enjoyed year-round. Brad is dedicated to providing expert advice on outdoor design, maintenance, and sustainability.
3. Not protecting plants
A few plants in containers can make a deck more inviting, but remember to protect them before you start cleaning.
'Many cleaning solutions can harm plants,' explains Kyle. If you can, move them off your deck – which will allow you to complete a more thorough clean of the decking surface without worrying about splashing them.
If it's not possible to move them, cover them up, as well as any surrounding plants and grass, with plastic sheeting or a tarp, Kyle suggests.
4. Forgetting to dry your deck
'Standing water can damage the wood and cause it to rot,' says Ray Brosnan, a Cleaning Expert at Brosnan Property Solutions. 'It can also attract insects and other pests that can damage the deck.'
If it's a hot and sunny day, your deck may dry quickly by itself. But if not, after cleaning, Ray suggests using a squeegee or a mop to remove any excess water.
Even if you have a composite deck, which is less susceptible to rot, you should still ensure it's dry before using it. 'A wet deck can be slippery, making it dangerous to walk on. Additionally, if the wood is not completely dry, it can be more susceptible to mold and mildew growth,' says Christin Cieslarski of My Homier Home.
5. Wearing the wrong clothes for the job
'When cleaning your deck, be sure to wear appropriate protective gear, such as gloves, eye protection, and non-slip shoes,' says Brad Smith.
Christin agrees, explaining how cleaning solutions can cause skin irritation or eye damage. 'Additionally, pressure washing can cause debris to fly around, which can be dangerous to the person cleaning the deck,' she says.
FAQs
Do you need to clean a deck regularly?
Brad Smith says that neglecting to perform regular deck cleaning and maintenance is a mistake to avoid, as it can lead to issues such as mold, mildew, and rot.
'To prevent this, clean and inspect your deck at least once a year, removing any debris and addressing any problem areas promptly.'
---
Remember, even with these practical tips up your sleeve, you should still check the manufacturer's recommendations for your deck when it comes to cleaning.
'Different decking materials have specific cleaning and maintenance guidelines,' explains Brad. 'Failing to follow these recommendations can lead to damage, or void your warranty.'
Sign up to the Homes & Gardens newsletter
Decor Ideas. Project Inspiration. Expert Advice. Delivered to your inbox.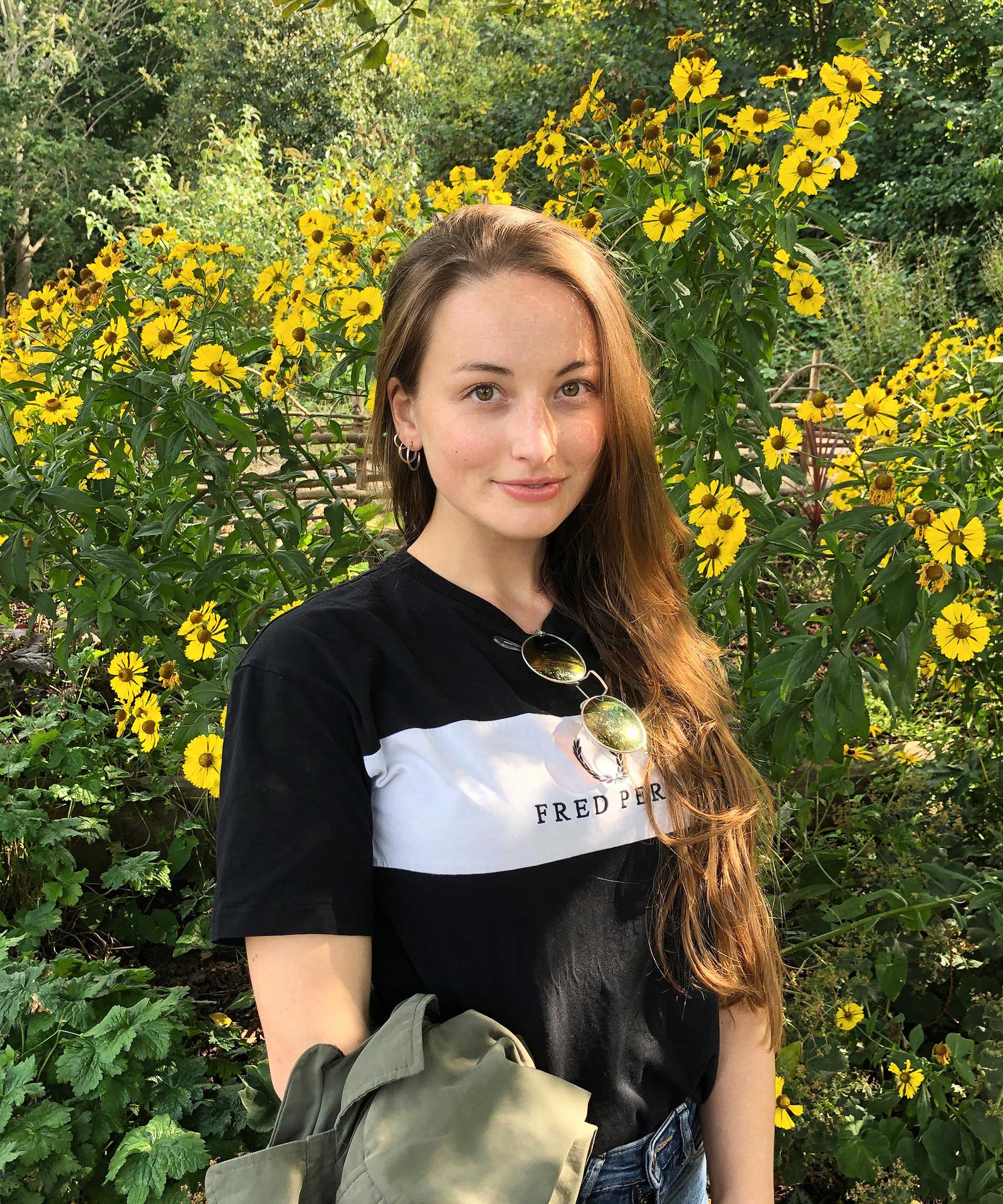 Freelance Gardening Writer
The garden was always a big part of Holly's life growing up, as was the surrounding New Forest where she lived. Her appreciation for the great outdoors has only grown since then; over the years, she's been an allotment keeper, a professional gardener, and a botanical illustrator. Having worked for Gardeningetc.com for two years, Holly now regularly writes about plants and outdoor living for Homes & Gardens.