Fall tree care – 5 expert tips for preparing backyard trees for winter
Add these tasks to your seasonal to-do list to keep your trees in top condition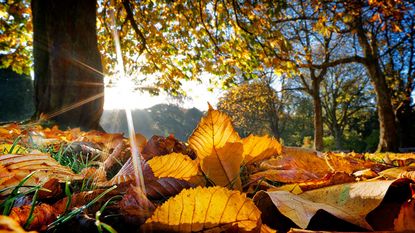 (Image credit: all images copyright and created by maxblack / Moment / Getty Images)
Sign up to the Homes & Gardens newsletter
Decor Ideas. Project Inspiration. Expert Advice. Delivered to your inbox.
Thank you for signing up to Homes & Gardens. You will receive a verification email shortly.
There was a problem. Please refresh the page and try again.
Many trees look their very best in the fall, with their foliage offering a spectrum of fiery hues. But alongside admiring them, now is a good time to carry out a few maintenance tasks.
From advice on mulching to the problems to look out for, the following fall garden tips will ensure your trees are well-prepared for the cooler months ahead.
5 tree-care jobs for fall
Add these tasks to your gardening list this season – they're not too tricky and definitely worth the effort.
1. Mulch your trees
Blake Watkins, a Certified Master Arborist and Operations Partner at Monster Tree Service, says to start your fall tree care by applying mulch. It helps retain soil moisture and insulate plant roots to avoid a stressful cycle of freezing and thawing throughout the winter, he explains.
'Definitely start with mulch,' agrees Rebecca Johnson, also a certified arborist. She advises removing any old mulch, fluffing it up, and then putting it back on the tree, adding more if it's less than two inches deep. 'Ideally, mulch will go all the way to the dripline of the tree (the ends of the branches),' she says. Keep it away from the trunk by three inches, Blake notes.
Fertilizing your trees in late summer or early fall will also help to give them the nutrients they need to remain strong throughout the winter months, adds Blake. A tree-specific feed or humic acid can be a good idea this time of year, he says. Safer Gro Humax Liquid Humic Acid from Amazon is well-rated.
Top tip: You can rake up fallen leaves to make leaf mold – a great mulch for next year.
Blake Watkins is a Board Certified Master Arborist who specializes in urban forestry. His work in arboriculture began in non-profit organizations where he coordinated and led volunteer tree planting and pruning projects. Serving as the Operations Partner for the Western Region of Monster Tree Service, Blake comes equipped with extensive experience in multi-year tree management plans, hazardous tree assessments, production crew supervision, and tree protection during construction. He recently became a Registered Consulting Arborist with the American Society of Arboriculture.
Rebecca is an International Society of Arboriculture (ISA) Certified Arborist and loves helping trees and the people who care for them. She regularly hosts educational opportunities for fellow arborists and the general public, in addition to hosting Women in Arboriculture sessions. She holds a degree in Forestry from Oklahoma State University.
2. Inspect your trees for diseases, pests, and fungi
'As you're transitioning your yard from summer to fall, it's important to start checking your trees for any diseases or pest infestations,' says Blake.
'Pests or diseases are usually not serious until they are affecting 20-30% of the foliage. The sooner you're able to identify issues with your tree, the sooner you'll be able to work with your local arborist to treat those issues and prevent further damage in the future.'
He advises checking the leaves before they fall from the tree. Look for holes, fungal spots, and chewed-on edges, then flip the leaves over to inspect for leaf-sucking insects, he says.
Now is also a good time to check for fungi around your backyard trees, recommends arborist Ned Cromack.
'Various tree-colonizing fungi will show themselves during the fall months, so spend a little time inspecting the root and basal zones of your trees to check that there are no serious issues. A perfect time to keep an eye out is when you are raking up fallen leaves.
'Parasitic fungi, such as honey fungus, can have devastating effects on backyards,' Ned continues. 'Honey fungus produces light-beige-colored clumps of mushrooms around the root zone of woody perennials. If it is present, it may be time to seek professional advice from your local arborist. Tree removal may not be necessary, but the fungus can live on and spread, potentially endangering other trees and shrubs on your property.
'Then there are saprotrophic types of fungi, which generally don't attack live tissue,' Ned continues. 'However, the presence of these types can be a good indicator that either parts of the tree are effectively dead, or have major decay issues. Again, a qualified arborist will be able to give you the best picture of how this will affect your trees and what needs to be done – if anything.
'It's important to remember that no fungi presence will ever guarantee your tree to die or fall over in the near future – some trees will live with colonized fungus for centuries,' he adds.
Ned is a qualified arborist and the Founder of The Bristol Tree Medic. Starting his career in one of the UK's leading tree nurseries in 2010, he went on to spend over a decade as a tree climber across the UK, Europe, New Zealand and Australia. For him, arboriculture has always been more of a fascination than a job, and an industry that never ceases to inspire.
3. Check the structure
Once the leaves have fallen from the branches, you can inspect the tree to see if it needs structural pruning, says Rebecca.
'Opinions are mixed about whether to prune in fall,' she says. Some regard it as a pruning mistake, because the trees should be going dormant, so won't be able to repair the wounds quickly.
It's probably best to wait until late winter, Rebecca continues, as trees will be 'waking up' soon, but won't have started putting energy into the buds that you'll be removing. In any case, fall is a great time to get it scheduled in with a certified arborist, she adds.
However, if you spot some dead or diseased branches, it may be a good idea to get them seen to sooner rather than later. Removing them can help reduce the risk of them falling in the event of a strong storm or other inclement weather, points out Blake.
4. Protect trees from the winter weather ahead
'Young trees, or those with thin bark such as certain maple trees, willows or dogwoods, are susceptible to sunscald or frost cracks developing during winter,' says Fern Berg, the Founder of Tree Vitalize. 'You can protect these trees by wrapping the trunks with burlap or commercial tree wraps. Ensure they are wrapped snugly, but not too tight.
'This will also help protect your trees from hungry creatures such as rabbits or voles that might chew the bark during winter,' she adds. 'You can also use plastic, mesh or metal tree guards to protect against critters if you don't need to protect your tree from sunscald or frost crack.'
5. Plant new trees
'Fall is also the best time to plant trees,' says Rebecca. This is partly because trees release root-stimulating hormones right as they go dormant for winter, she explains. 'Texas celebrates Arbor Day on the first Friday in November for this reason.'
Autumn Hilliard-Knapp, a plant expert from Perfect Plants agrees. 'The cooler temperatures in this season facilitate healthy growth as plants are less likely to be scorched by the sun or deprived of adequate water, promoting their establishment,' she says.
'If you planted a tree last fall, this is the time to remove any stakes from the tree,' Rebecca adds. 'If it hasn't rooted on out, there's an issue with the root ball that stakes won't fix,' she says – call your local arborist for inspection and help.
FAQs
How should you care for potted trees in the fall?
Late summer or early autumn are good times to prune potted trees, as well as test your pot soil and amend it as needed, says Blake Watkins, Operations Partner at Monster Tree Service and Certified Master Arborist.

'If your potted trees' roots have filled up their pots throughout the summer, consider upsizing for fall to provide even more room to grow.' Make sure to move any potted trees that aren't cold hardy indoors before the first frost to protect them through the winter months, he adds.
---
As well as caring for your trees, don't forget that there are other seasonal tasks for the months ahead, such as fall lawn care and planting bulbs. You'll be rewarded with an orderly outdoor space that bounces back with a flourish when warmer weather returns.
Sign up to the Homes & Gardens newsletter
Decor Ideas. Project Inspiration. Expert Advice. Delivered to your inbox.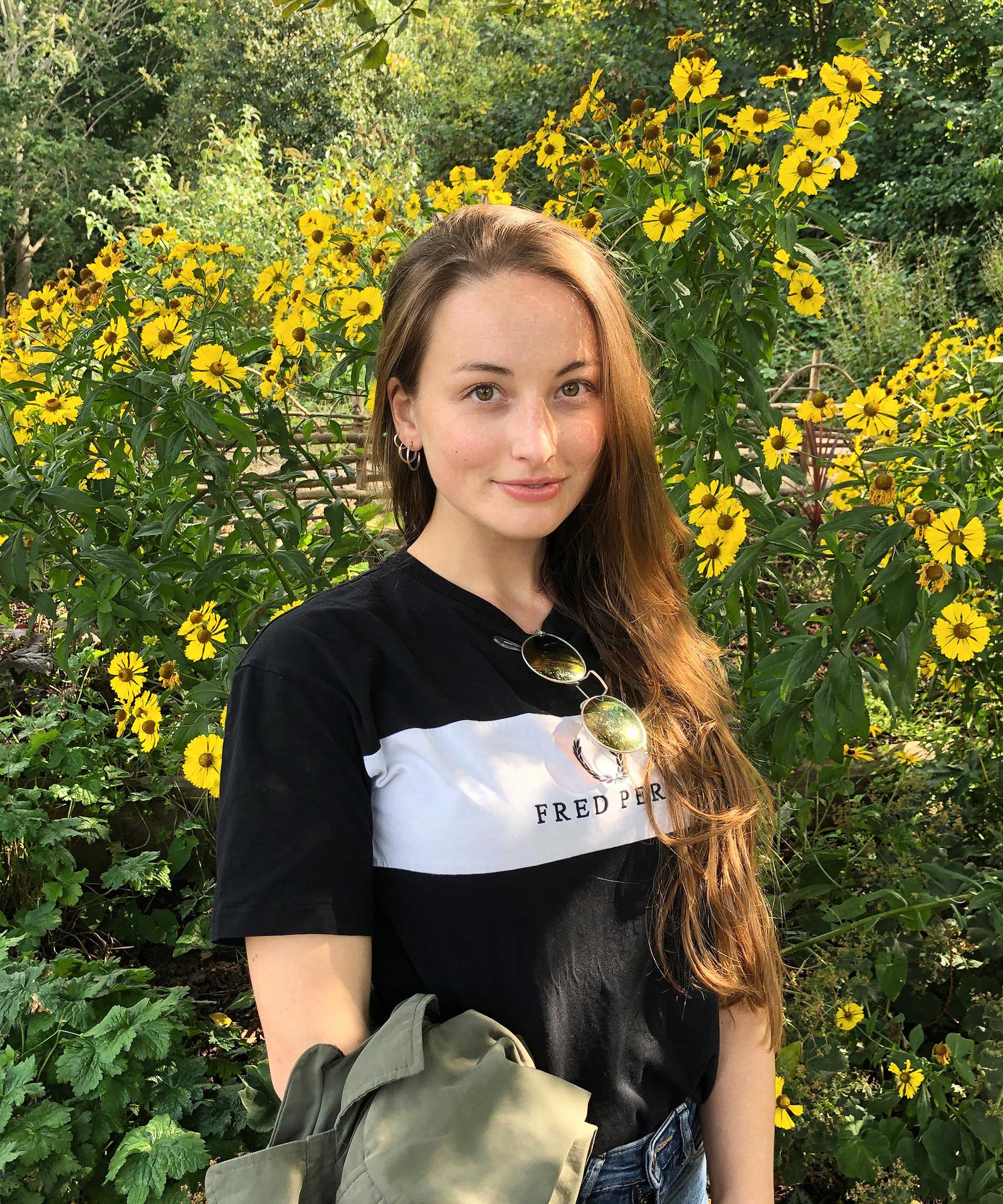 The garden was always a big part of Holly's life growing up, as was the surrounding New Forest where she lived. Her appreciation for the great outdoors has only grown since then; over the years, she's been an allotment keeper, a professional gardener, and a botanical illustrator. Having worked for Gardeningetc.com for two years, Holly now writes about plants and outdoor living for Homes & Gardens.