Farmers' Almanac fall weather predictions – 6 ways to prepare your plants for the early cold snap
We share six quick and easily reversible ways to protect your plants from a drop in temperatures this fall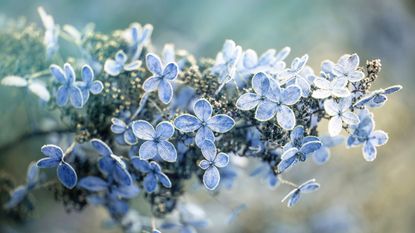 (Image credit: Getty Images/Jacky Parker Photography)
Sign up to the Homes & Gardens newsletter
Decor Ideas. Project Inspiration. Expert Advice. Delivered to your inbox.
Thank you for signing up to Homes & Gardens. You will receive a verification email shortly.
There was a problem. Please refresh the page and try again.
Though fall is a treasured time in the garden, when we can all enjoy the fruits of our labors over the summer and watch as colors begin to change, it's also time to watch for shifting weather conditions that can adversely affect everything from those beautiful trees for fall color you've carefully tended to that fall vegetable garden you're looking forward to harvesting.
And it's right now, according to Farmers' Almanac's fall weather predictions, that we should be get ready for the colder months. A trusted source of long-range weather predictions in the US and Canada, Farmers' Almanac states in its extended fall forecast for 2023 that America will experience lower than normal temperatures as we head towards the end of September and October: 'Cooler and drier weather should take hold during the fall, followed by a spell of cold and unsettled conditions in November and December.'
With the exception of the Pacific northwest area, most parts of the nation will also experience higher than average rainfall. Plus, as we head into November, Farmers' Almanac says 'unusually heavy snowfall' is predicted in certain parts of southwestern America.
So in readiness for the colder, wetter weather arriving earlier this year, here are six super quick and easily reversible ways to help prepare and protect your plants, shrubs and winter crops for cooling temperatures.
6 easy ways to protect your plants in periods of cold fall weather
With Farmers' Almanac's fall weather predictions in mind, this is how to protect your plants from col
1. Transfer young plants to a cold frame
Fall is a great time to sow hardy annuals - there are lots of benefits to understanding the best varieties of flowers to sow in the fall for an amazing summer show - however, young plants and seed-raised perennials may be delicate and susceptible to cold and frost damage. There are lots of really effective ways to protect plants from frost, and often with young shrubs a super simple solution is to place them into a cold frame. This will give them shelter during unseasonably cold snaps, and they can easily be taken out if the weather changes during the season.
2. Cover winter crops with a cloche
If moving tender plants to a cold frame proves tricky, you could invest in some cloches to protect your winter vegetables, such as Swiss chard, lettuce, spinach and peas. Cloches (from Amazon) work well in borders, or within larger garden beds where a bigger expanse of planting can be covered. They can help to protect vegetables from frost, and have the added benefit of protecting your crops from being eaten by animals and birds.
3. Wrap pots and containers with fabric
We don't all have access to a cold frame or a greenhouse, but there are other cost-effective and easy ways to protect your plants. It's possible to add insulation to potted plants and shrubs by placing bubble wrap or fleece, at Amazon around the outside of the pot.
You can also cover plants overnight in severe cold weather using a jute or burlap sack. These can of course be easily removed during the day to allow sunlight and air access to the plant.
4. Protect tropical plants and delicate trees
As the seasons change, it's important to think about fall tree care. In the same way that you might insulate a smaller pot, you can also keep a young or more delicate tree warm by adding a burlap wrap around its trunk.
If you grow palm trees or other tropical plants such as bananas, you can tie in the leaves to protect the plant, and add some straw around the base for an extra warm layer.
5. Support taller plants
Extended rainfall, especially if combined with strong winds, can take its toll on the taller plants in your backyard. You can create support for them using canes, wooden sticks or metal frames. Simply push them into the ground and secure your plants with gardening twine to prevent unwanted breakages.
6. Invest in some pot feet
Your backyard clearly needs rain, but in heavy wet weather conditions it is a good idea to check your soil for any drainage problems, such as water collecting in pools, to ensure plants don't end up getting waterlogged.
You could also raise any pots you have by placing pot feet, at Amazon underneath them. This will improve drainage, and is also another way to avoid frost damage to your plants and containers.
FAQs
What is Farmers' Almanac?
Farmers' Almanac has been providing highly accurate long-range weather predictions for the US and Canada since 1818. It also publishes information and advice on gardening, moon cycles, and outdoor recreation.
How does Farmers' Almanac predict the weather?
Farmers' Almanac has been using the same mathematical and astronomical formula to predict long-range weather conditions for more than 200 years. Farmers' Almanac forecaster, Caleb Weatherbee, makes his predictions two years in advance using a combination of sunspot activity, tidal action, planetary positions and many other factors.
---
There is plenty you can do right now to get your backyard prepared for early spells of cold and wet weather. It's worth noting that Farmers' Almanac is also predicting above average snowfall across the US for this 2023-2024 winter season, so even if it feels a little early, getting organised now - and planning your jobs for later in the season such as winterizing lavender - will pay huge dividends for your plants as we head into the winter months.
Sign up to the Homes & Gardens newsletter
Decor Ideas. Project Inspiration. Expert Advice. Delivered to your inbox.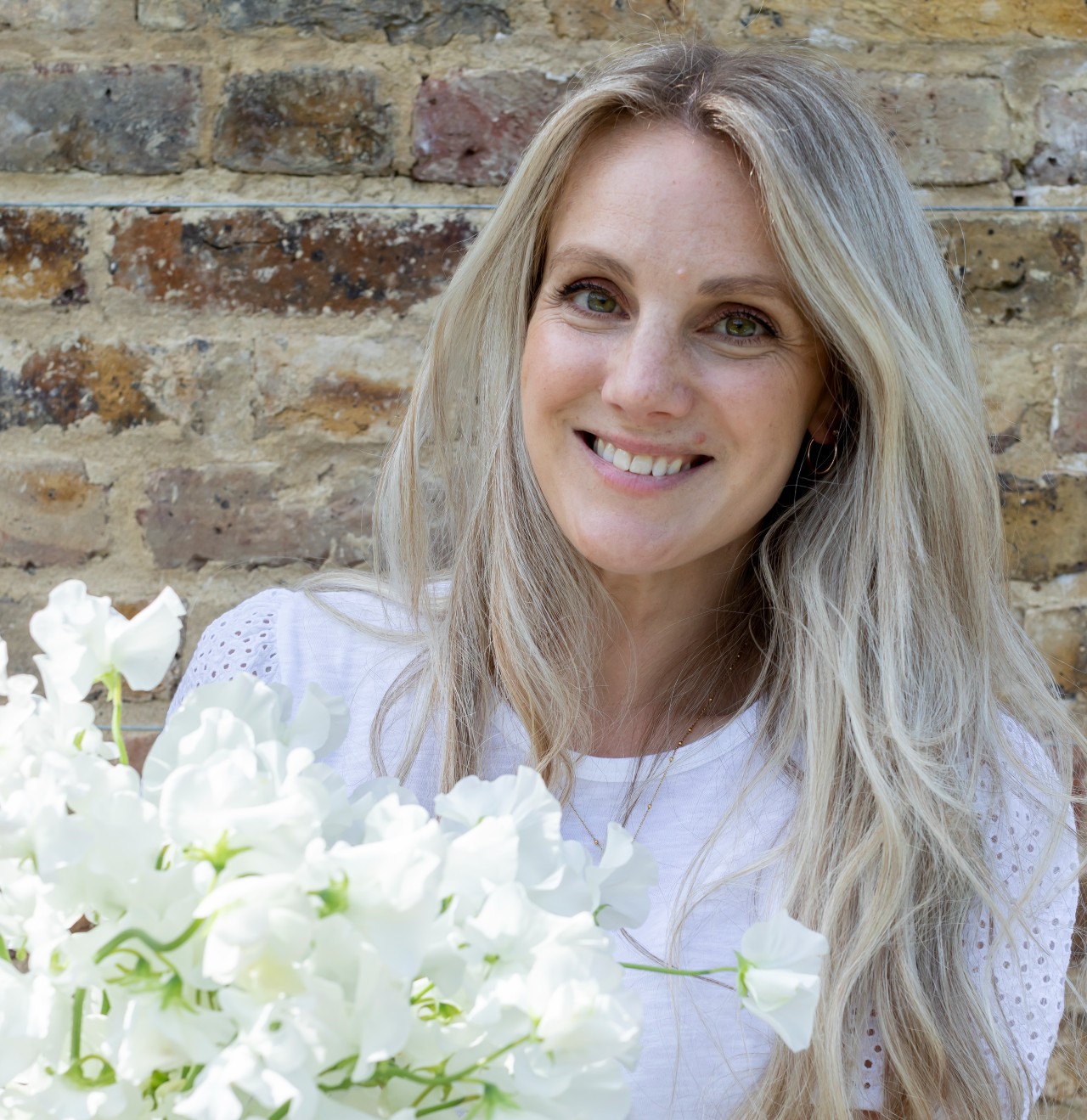 Head of Gardens, Homes & Gardens
Rachel is a gardening writer, flower grower and floral designer. Her journalism career began on Country Living magazine, sparking a love of container gardening and wild planting. After more than a decade writing for and editing a range of consumer, business and special interest titles, Rachel became editor of floral art magazine The Flower Arranger. She then trained and worked as a floral designer and stylist in London for six years, before moving to York and joining the Homes & Gardens team. Her love of gardening has endured throughout, and she now grows an abundance of vegetables and flowers on her rambling Yorkshire plot.