How tall should a raised garden bed be? Gardening experts offer essential advice
The height of your raised garden beds will depend on how you use them and what you grow. Our experts advise on best practice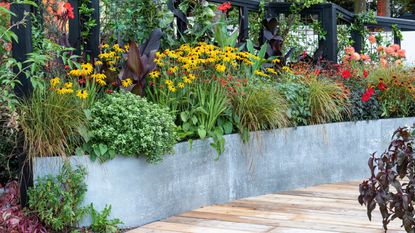 (Image credit: Future)
Sign up to the Homes & Gardens newsletter
Decor Ideas. Project Inspiration. Expert Advice. Delivered to your inbox.
Thank you for signing up to Homes & Gardens. You will receive a verification email shortly.
There was a problem. Please refresh the page and try again.
There are two considerations that will guide how tall your raised garden beds are, and both are intimately linked.
The first is: what are your raised beds for? If they are purely for creating neatly contained beds in which to grow fruit and veg, then you will likely want them somewhere between 8in and 36in high; if however, they are to create a visual divide between to areas of your backyard, to create a surface to sit on, or simply to stop you having to bend forwards when you are planting or weeding, then they are likely to be somewhere between 24in and 42in high.
The second consideration is: what exactly are you growing in your raised beds, and how tall do they need to be to ensure healthy plants?
Below, experts advise on the best height for raised garden beds, whatever your needs.
How tall should a raised garden bed be?
'The height of the bed can vary from 6 to 36in, with the most common choice being about 18in, which is knee height,' says Steve Bradley, gardening expert from Amateur Gardening. 'It can be made of brick, metal, plastic or wood. Many ready-to assemble kits are made from wood, but you can also use railway sleepers or boards. Kits are ideal for most gardens and can be completed in a weekend.'
If the soil is loose beneath the raised garden bed, you can make your raised garden bed a little lower. Let's start by asking what you are growing in your raised garden bed to justify not just its height but depth, too.
Steve has written (or co-written) over 40 practical gardening books, and along with his wife Val (also a qualified horticulturist) was commissioned to update some of the world's best-selling gardening books, The Expert series, originally written by Dr David Hessayon.
Over the years, Steve has also written for most of the popular UK gardening magazines, including Amateur Gardening. He is a member of The Garden Media Guild and has a vast knowledge of gardening and enjoys sharing it with listeners to BBC local radio.
What you are growing dictates raised bed height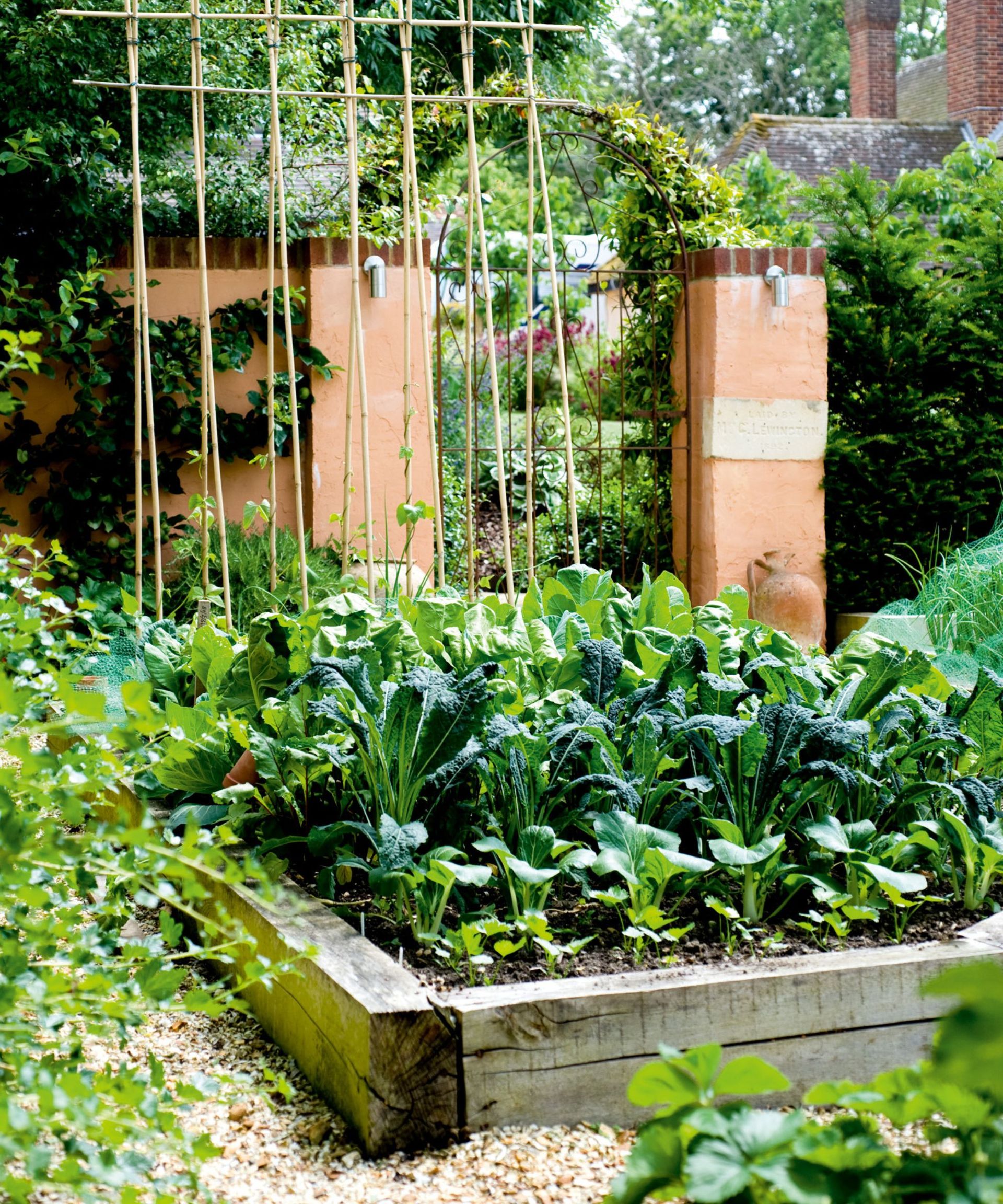 When you come to build a raised garden bed, first and foremost you have to design it to suit what you are growing in your raised garden beds. The needs of the plants don't just extend to its width and length, but also to how deep your raised garden bed should be, too, especially since you will need to ensure a layer at the bottom of a raised garden bed, too, to help prevent weeds, pests, and frost damage.
'If the raised beds were to be in use for some time, I would recommend making them at least 18in, but ideally 2ft, deep to allow the plants to root deeply and therefore make them less vulnerable to drying out,' says John Negus, a garden expert. 'However, if you're only planning on growing annual flowers in them, for instance, for a cutting garden, they can be shallower.'
This guidance will give you an idea of ideal raised bed heights. We have added ideal soil depth plus two inches.
8in raised bed height: Shallow rooted-plants – think alpines, lavender, cut and come again lettuces, sedum, and some herbs – need a depth of around 6in, which suggests that your raised garden beds should be around 8in tall, upwards.
14in raised bed height: Shrubs, perennials, creeping fruits and veg tends to need a minimum depth of 12in, so your raised bed will need to be around 14in tall, upwards.
27in raised bed height: Other plants, such as globe artichokes, need a depth of at least 25in for their roots, so look to make your raised garden bed at least 27in deep, upwards. This height of bed is likely to keep out some pests, too, such as cotton tail rabbits, though you'll need to go higher (36in) if you want to keep out jack rabbits.
John has been a garden journalist for over 50 years and regularly answers readers' questions in Amateur Gardening magazine. He has also written four books and has delivered many talks over the years on horticulture.
Usage dictates raised bed height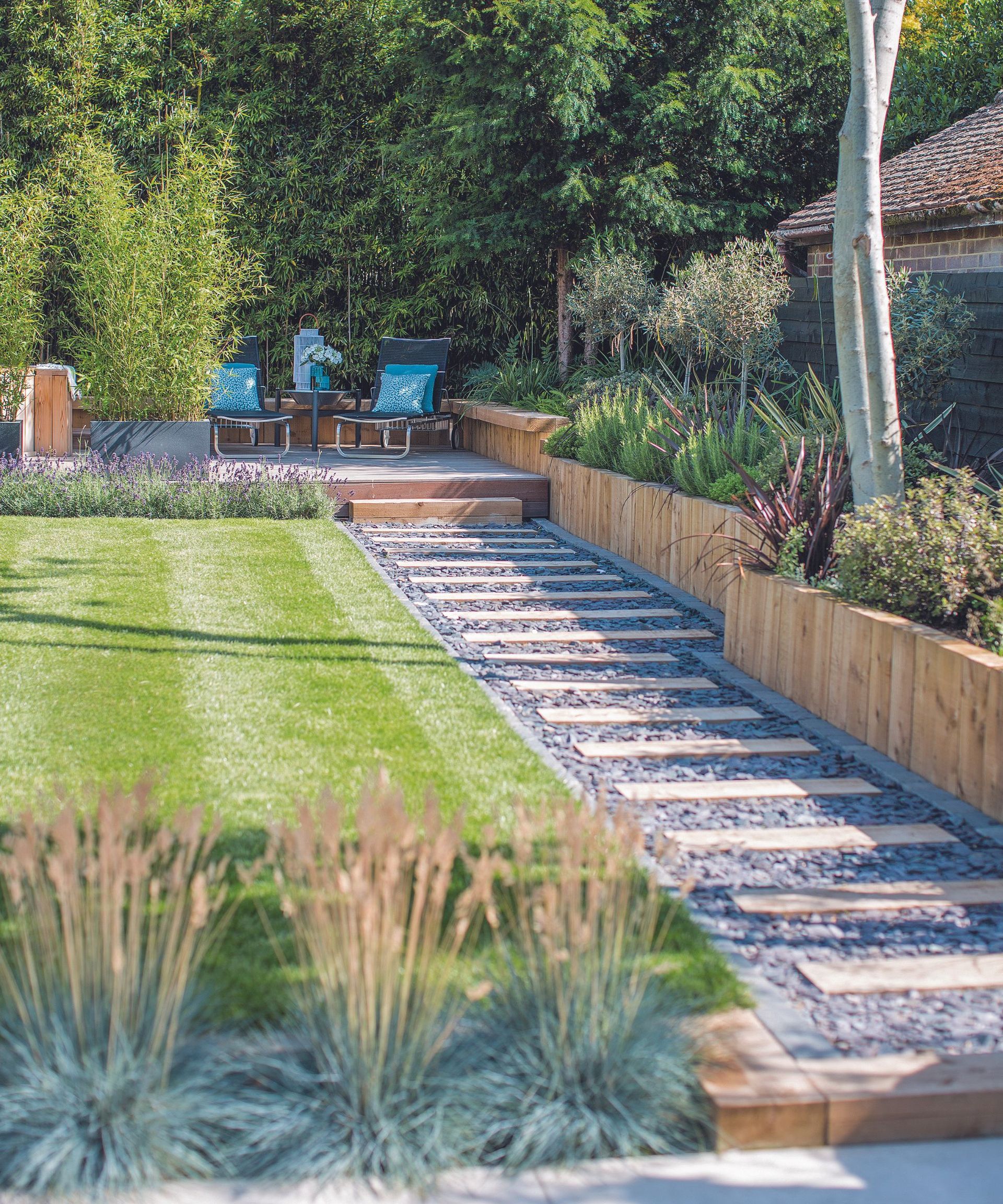 If you are installing raised garden beds for aesthetic or ergonomic reasons, these are the ideal heights:
To line a path: Lining a path with raised garden beds will give your yard a neat finish, and cut down on maintenance. There's no hard-and-fast rule here to raised bed height, so let what you are growing there be your guide, and keep to the minimum, ie, 8in, to enhance the feeling of space. Garden edging materials of any sorts can be used here to create added interest and texture.
For gardening with small children: If you are building raised garden beds to engage youngsters in the activity, let the height of your children direct the height of your beds. 'I have several raised beds in my own garden which we use for growing a wide range of vegetables,' says Beth Murton, head of gardens for Homes & Gardens. 'Each bed is 10in deep and we've successfully grown everything from garlic and carrots to kale, beetroot and spinach. Having raised beds at this height was ideal when my children were younger as it meant they could easily either sit down on the edge of the bed or kneel over the side of it and get stuck in with planting and harvesting crops.'
However, be realistic since it's likely that they will do very little work in reality (and will grow quickly!) so it needs to be comfortable for you, too. Perhaps, instead, you'd like to design your raised garden bed height to suit you...
So that you don't have to bend forwards: The main gardener's height needs to dictate this – you can always place a sturdy gardening stool to help little ones reach the planting. Either way, a raised bed height of around 24 to 30in is ideal.
To provide a seat: If you are lining a patio with raised beds with the top of the raised bed material as seating, then bear in mind that the average seat height is around 16 to 21in.
To provide a seat back: If you add the average seat back height (about 12 to 16in ) to the average seat height, you will get a raised bed height between 28 and 37in.
The pros and cons of tall raised garden beds
If your raised garden beds aren't lined at the bottom, they can, as we said above, vary from the measurements we have given because the roots of your plants will be able to penetrate the soil beneath. However, lined raised beds will need to adhere more closely to the measurements we have given. The benefits of deeper raised garden beds are that they will:
Ensure you have room to add a good drainage layer.
Mean your plants are less likely to dry out. 'Lucy Chamberlain, a fruit and vegetable growing expert, says: 'We've installed lots of raised beds for our veg garden at home. With our sandy soil, we've kept the height of our raised beds quite low, as otherwise the beds would dry out too much, but on heavier clay plots you'll want to build them higher.'
Allow plenty of room for roots to develop.
The downsides? You will spend more money on materials, including filling layers.
Lucy was a Horticultural Advisor at RHS Wisley and has been Head Gardener on a 100-acre estate in England for many years, but writes regularly for titles such as The Garden, Gardeners' World, The Guardian and Amateur Gardening. She's also the author of RHS Step by Step Veg Patch, which covers 50 types of fruit and veg.
FAQs
What is the best height for a raised garden bed?
The best height for a raised garden bed really depends on what you intend to grow in them, and how you intend to use yours, but expect it to be a minimum of 8in deep (for 6in soil depth) up to 37in depth (for a 36in soil depth). The most usual height for a raised bed is around 11in (for soil depth of around 8 to 10in.
Sign up to the Homes & Gardens newsletter
Decor Ideas. Project Inspiration. Expert Advice. Delivered to your inbox.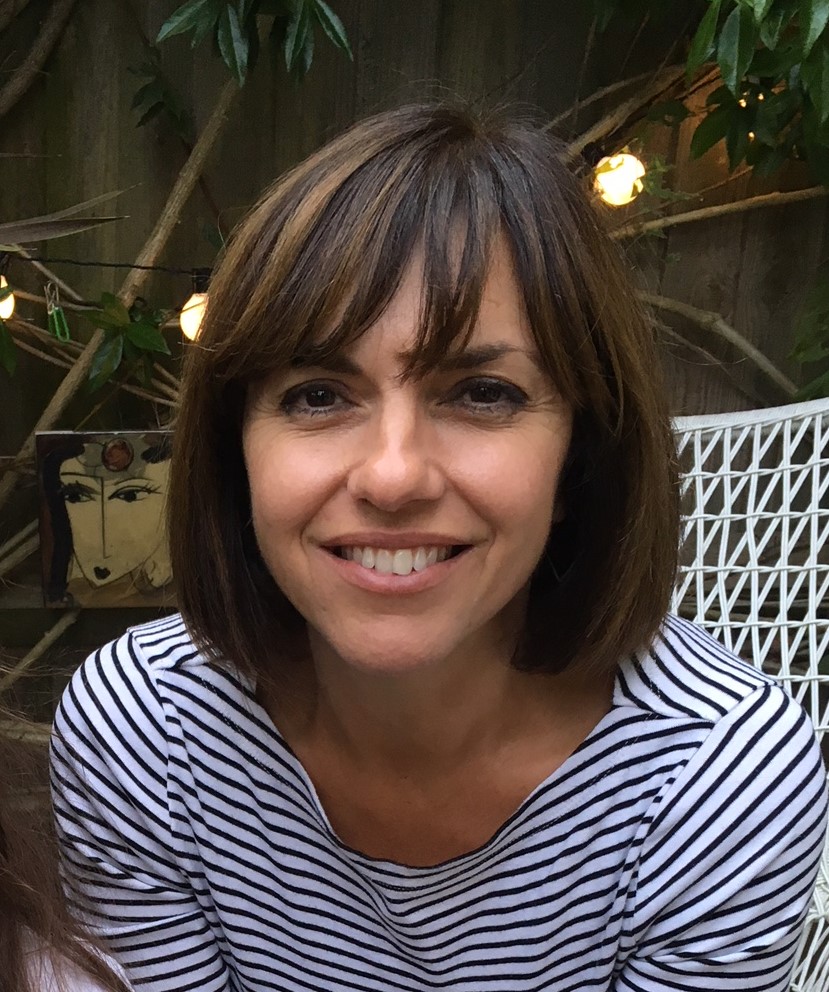 Lucy Searle has written about interiors, property and gardens since 1990, working her way around the interiors departments of women's magazines before switching to interiors-only titles in the mid-nineties. She was Associate Editor on Ideal Home, and Launch Editor of 4Homes magazine, before moving into digital in 2007, launching Channel 4's flagship website, Channel4.com/4homes. In 2018, Lucy took on the role of Global Editor in Chief for Realhomes.com, taking the site from a small magazine add-on to a global success. She was asked to repeat that success at Homes & Gardens, where she has also taken on the editorship of the magazine.