How to design a sensory garden – turn your yard into a soothing retreat
Find out how to design a sensory garden that makes you feel calm and more connected to nature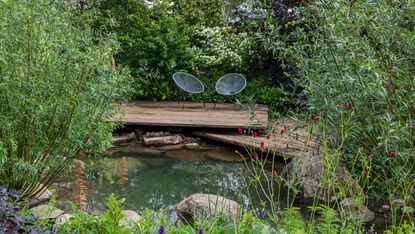 (Image credit: RHS/Tim Sandall)
Wondering how to design a sensory garden? Creating a yard that stimulates the five senses of sight, smell, sound, touch and taste is a fulfilling project. You will become more aware of your surroundings and your responses to them, allowing you to connect to nature. This can enhance your sense of wellbeing and promote feelings of calmness and tranquility.
When designing a sensory garden there are two possibilities in terms of layout. Either opt for a series of interactions with separate zones that stimulate each of the senses, such as sitting next to a pond or enjoying the sound of wind in the leaves. Alternatively choose a multi-sensory experience where you engage with everything simultaneously, like walking along a gravel path bordered by colorful scented plants and brushing your fingertips through the foliage.
And whichever sensory garden ideas you decide on, it's important to include resting spots with seating so you can pause and enjoy these experiences close up.
How to design a sensory garden
Whether you have a large backyard or a small balcony, there are plenty of ways you can plan a garden that provides a rewarding sensory experience. Discover how to design a sensory garden with this expert advice.
Fill a yard with fragrance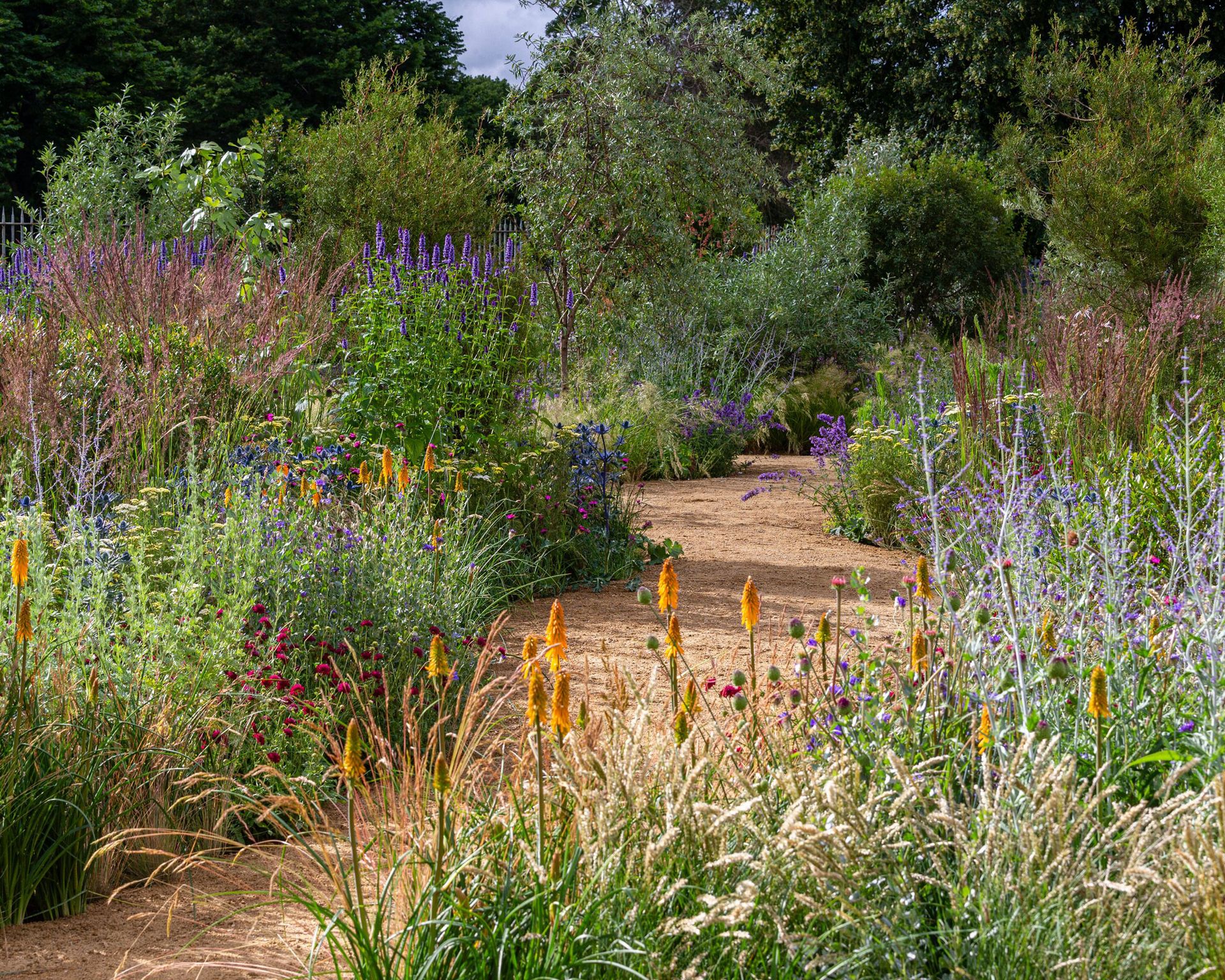 Catching a waft of the scent of freshly mown grass on a summer breeze or the floral notes of a posy of freshly picked sweet peas is so therapeutic, evoking a nostalgic mood that's a key part of any sensory garden.
It's easy to enhance the enjoyment with a range of aromatic plants featuring different types of scent experience. Choose plants with fragrance that drenches the air such as mock orange (Philadelphus), roses, jasmine and honeysuckle, as well as the curry plant (Helichrysum italicum), which is beautifully scented on warm days.
As an extra sensory layer include plants with scents that need to be experienced up close by brushing your fingers through them like lavender and scented geraniums, as well as herbs like rosemary, mint, sage and thyme that need to be picked or crushed to release their aroma.
Some plants have scented foliage, too, such as Salvia 'Dear Anja' and Salvia 'Amethyst', as well as Monarda bradburiana and Monarda fistulosa, as used here in this garden designed by Tom Stuart-Smith. Plant either side of a winding gravel path to get the most out of the experience.
Introduce interesting textures
From feathery planting and silky petals, to smooth pebbles and polished stepping stones, as well as peeling bark and spongy moss, there is no better place than the sensory garden to explore the sense of touch. Choose plants with textured flowers, foliage, berries, seeds, bark and twigs to create interesting surfaces.
Walking barefoot across the lawn is a tactile experience that helps you reconnect with nature, while nothing is more soothing than letting your fingers dip into water trickling from a fountain.
Walls, sculptures and other structures can add a stimulating textural element to your garden, too, especially if made of wood. 'From the naturalistic planting in the outer beds of Hydrangea paniculata and Rhus typhina, you are drawn from a palette of muted greens and creams through a high, intricately carved, louvered oak wall into an enchanted, secret garden brimming with jewel-like plants,' explains Thomas Hoblyn, the designer of the garden above.
The rippling hand carved oak louver wall was created by contemporary furniture maker Jan Hendzel Studio from locally sourced sustainable oak. Its undulating design adds a sense of movement.
Stimulate the sense of sight
Using color is one of the easiest ways to create a visual story in your garden. Choose different flower forms and foliage, as well as appealing bark and stems, to create an engaging tapestry of different colors, shapes, textures and patterns.
Create a splash of color for dramatic effect. Purple flowers add richness and depth, helping to weave together other colors and from a distance they merge into a soft haze. Purple is also known for its calming aura. Ornamental grasses that ripple in the breeze and sculptural seed heads add interesting structure and movement.
Other eye-catching effects include dappled light reflections, trickling water, undulating Japanese cloud pruning and landscaping tricks like curved pathways leading to a slow reveal destination.
Engage taste sensations
Edible flowers, herbs and homegrown vegetable garden ideas combine to create a taste garden that celebrates nature's bounty and appeals to the senses. Many of the most commonly known edible flowers come from herbs, such as lavender, sage and chamomile, and offer a sensory crossover of taste and scent.
Some of the more common edible flowers include rose petals, nasturtium and scented geraniums, with peony and camellia offering a slightly more unusual alternative.
In this feel-good garden, designer Alan Williams focuses on garden edging and borders brimming with fragrant herbs and edible flowers to forage and ferment as well as home-grown vegetables to bring flavor to dishes while minimizing food waste. 'This garden is more than just a garden,' says Alan. 'It's a statement about the freshness and vitality that we all carry within us and while our bodies might age, the essence of who we are remains as constant as the seasons.'
Combine a mix of sounds
Trickling water feature ideas, grasses rustling silkily against each other in the breeze, chiming wind sculptures and the crunch of a gravel path show how a range of diverse sounds can be included in the yard to heighten the sensory experience. Wind rustling through the leaves on trees, bamboo stems, grasses, and plant foliage will all make different sounds as they sway in the breeze.
Plant flowers within your wildlife garden ideas, such as native wildflowers, to introduce the sound of buzzing bees and other insect pollinators. 'The greater the range of plants in a garden, the more wildlife it will attract,' say garden designers Charlotte Harris and Hugo Bugg of Harris Bugg Studio. 'Choosing a variety of heights, colors and flowering times will fast track your garden into a butterfly delight. Really think about offering a pollinator buffet.'
Introducing water – even if it's just a small container such as a bird bath – will make a huge difference, and will help your backyard come alive with wildlife. Bird song is, of course, one of the most beautiful sounds you can add to your yard.
What do you put in a sensory garden?
Combine a mixture of sensory experiences that stimulate sight, touch, hearing, taste and smell.
Stimulate sight by including a diverse mix of plants with different colors, shapes, size, texture and patterns to create a visual smorgasbord of delights.
Add a range of beautiful scents by introducing aromatic plants such as roses, honeysuckle, jasmine and lavender, as well as fragrant herbs like rosemary, mint, lemon balm and sage.
Include elements that create contrasting sounds such as trickling water and plants with foliage that rustles in the breeze such as ornamental grasses and bamboo. Attract buzzing pollinators like bees and welcome birds with feeders so you benefit from birdsong.
Contrasting textures enhance the experience of touch so include a mix of different surfaces such as smooth water-worn pebbles and textured bark.
Grow your own edible flowers, fruit, vegetables and herbs to stimulate your taste buds with some of the freshest flavours around.
Once you've included all of these sensory elements in your yard it will become a place that calms and focuses your mind.
Sign up to the Homes & Gardens newsletter
Decor Ideas. Project Inspiration. Expert Advice. Delivered to your inbox.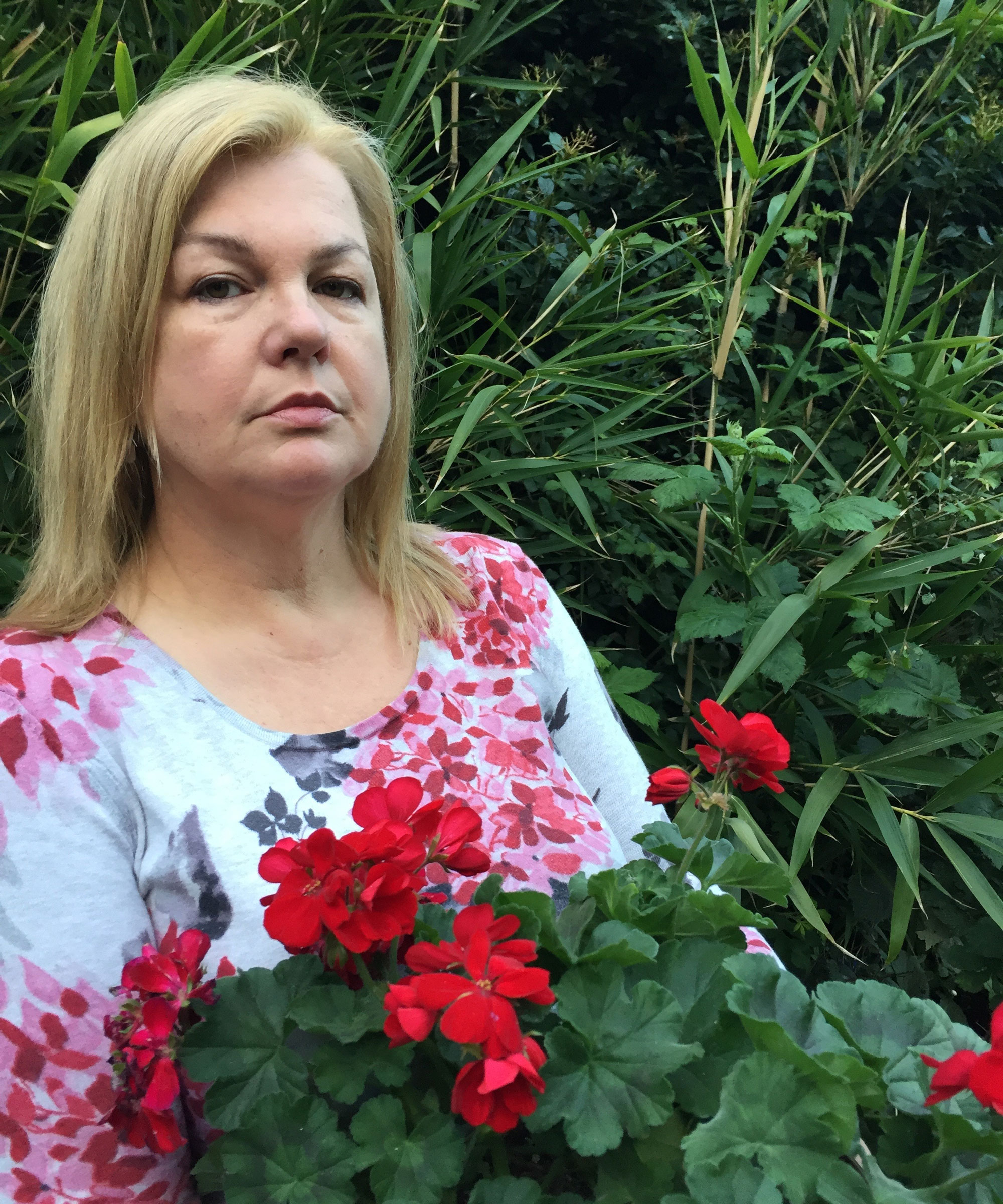 Lifestyle journalist Sarah Wilson has been writing about flowers, plants, and garden design and trends since 2015. Having already studied introductory garden and landscape design as well as a course in floristry she is currently adding to her list of qualifications with an RHS Level 2 course in the Principles of Plant Growth and Development. In addition to homesandgardens.com and livingetc.com she's written for gardeningetc.com, Modern Gardens and Country Homes & Interiors magazines.