How to install an in-ground trampoline – advice from the professionals
If you choose an in-ground trampoline for the yard, it's an option you can fit yourself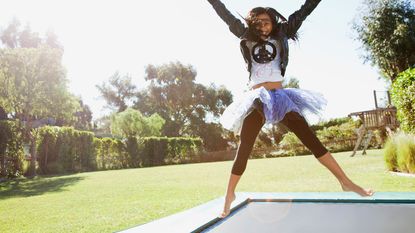 (Image credit: Getty Images)
Sign up to the Homes & Gardens newsletter
Decor Ideas. Project Inspiration. Expert Advice. Delivered to your inbox.
Thank you for signing up to Homes & Gardens. You will receive a verification email shortly.
There was a problem. Please refresh the page and try again.
An in-ground trampoline is a sleek alternative to an above-ground design. What's more, although it's built into the yard, installing an in-ground trampoline is a task you can undertake yourself.
The reasons why an in-ground trampoline might be your top choice include the fact that it provides a fun addition to the outside of your property for kids – or adults – to use, but it won't spoil the view across the backyard. It can prove a safer choice, too.
Our step-by-step guide will take you through the process of installing an in-ground trampoline in your backyard playground, allowing enthusiastic DIYers to bring a surface for bouncing to the backyard.
5 steps for installing an in-ground trampoline
You can find a specialist to install an in-ground trampoline, but it is a project you can take on yourself if you want to introduce a fun backyard idea for kids to your outdoor space.
The trampoline requires a level surface, preferably out of direct sunlight, but bear in mind there shouldn't be any obstacles like tree roots in the way.
It is essential to follow the specifications for your chosen in-ground trampoline from the manufacturer to ensure a safe installation; here, though, are the details of what you'll need to do to install an in-ground trampoline.
1. Choose the area for the in-ground trampoline
Choosing the right site within your backyard landscaping for an in-ground trampoline is vital. 'We recommend an overhead clearance of 25 to 30 feet and away from any obstacle for our trampolines,' explains Matt Siegel of MaxAir Trampolines.
'Prior to digging a pit-set foundation (see below), your contractor will flag any issues in advance. If an issue persists, you may have to choose another space or reroute existing lines or opt for an above-ground trampoline. When the pit-set foundation is dug, your contractor should automatically level the area while avoiding any unforeseen obstacles.'
2. Dig the pit
Installing an in-ground trampoline requires digging a pit in the yard to the dimensions specified for your particular model. It also needs to be the correct depth. 'This varies by size,' explains Matt Siegel, who provides the following examples based on MaxAir's in-ground designs: '45 inches is required for our 7 x 14 Fly Bed up to 66 inches for our 10 x 20 Super Tramp.'
If you are installing a smaller in-ground trampoline, hand digging is possible but for larger trampolines, hiring a contractor to dig the pit is highly recommended. If you are digging the hole yourself, mark the dimensions, according to manufacturer's instructions then excavate. Note that the outside of the hole accommodates the frame of the trampoline and the retaining wall while the inner part of the hole is deeper for the trampoline bed.
3. Meet drainage requirements
It is important to consider drainage. 'A proper pit-set foundation allows for adequate dispersion of water runoff or unexpected rain downpours,' says Matt Siegel.
If the ground doesn't drain well, you may need a solution such as a soakaway, or in cases of necessity Matt recommends a sump pump with drainage pipe or a catch basin tied into a common yard or French drain, for example.
4. Create the retaining wall
How you construct the retaining wall will depend on the trampoline design. You may need to construct it from landscaping ties, or the design might include wall panels among its parts. Always follow manufacturer's instructions.
Line the pit with landscaping fabric to prevent weeds from growing.
5. Construct the trampoline
Put the trampoline frame together, positioning in the pit according to manufacturer's instructions. To ensure your in-ground trampoline is safe, attach the springs and the mat as directed, and install pads as detailed in the instructions.
FAQs
Can you sink any trampoline into the ground?
You should only sink an in-ground trampoline, such as the BERG Trampoline Grand Champion from Amazon, into the ground. A standard, or above-ground design, should not be set up this way. The frame on an in-ground trampoline is designed to be in contact with the soil while an above-ground version is not, so it wouldn't last. It's not sized for digging into the ground either unlike an in-ground version.
Note, too, that an above-ground trampoline wouldn't provide the same bounce as before once dug in (an in-ground trampoline won't have this issue because of its design).
Most crucial is safety, a standard trampoline doesn't have a retaining wall and therefore soil movement over time could cause harm to someone using the trampoline.
Can you install an in-ground trampoline yourself?
You can install an in-ground trampoline yourself. If you're thinking of doing so, we recommend checking installation instructions for different models before you buy to be sure that you have the DIY skills required; some models demand more construction experience.
Note that if you are going to install the trampoline yourself, you might still want to call in a contractor to dig the pit. Excavating is hard work and time consuming, too, especially if you opt for a large trampoline.
How long does it take to install an in-ground trampoline?
Installing an in-ground trampoline can take time. 'A typical trampoline installation depends on several factors,' explains Matt Siegel of MaxAir Trampolines.
'First, scheduling a pit-set foundation to be dug. The process itself only takes half of a day even for our largest installations. If all building materials are present, including lumber ties for retaining walls, the trampoline installation itself can take a half of a day for smaller trampolines (6 x 12 or 7 x 14 feet) or up to a whole day (14 x 14 or 10 x 20 feet) depending on the size of the installation crew. A typical installation crew consists of two laborers. Skill level can vary from area to area and range from unskilled to an experienced landscape architect.'
---
In-ground trampolines can often be a sizeable investment, and you will also need to factor in the cost of installation if you are hiring a contractor to do some of the more labor-intensive groundworks for you.
As with any backyard play equipment, correct installation according to the manufacturer's guidelines is key to ensure you don't compromise on safety.
Sign up to the Homes & Gardens newsletter
Decor Ideas. Project Inspiration. Expert Advice. Delivered to your inbox.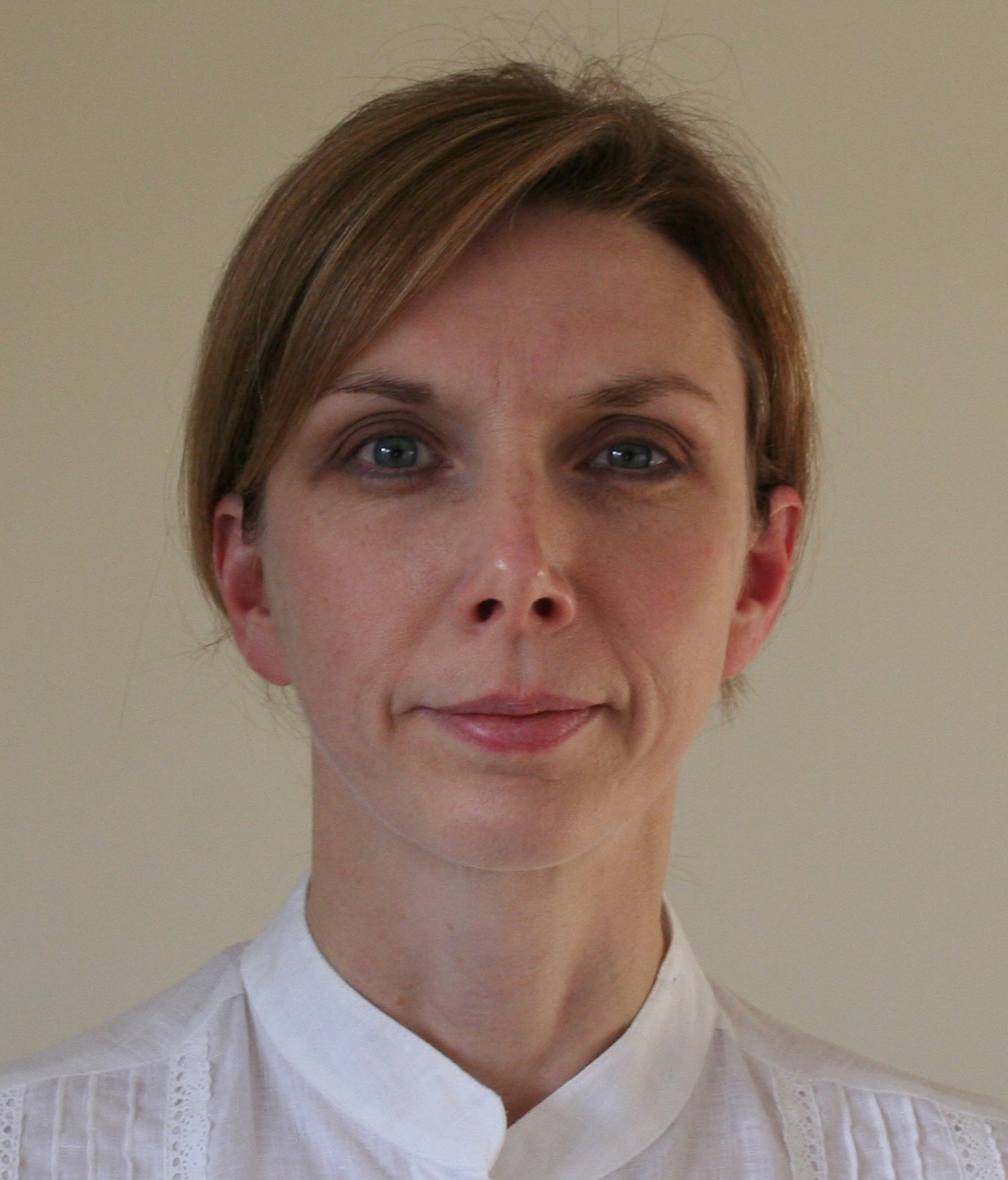 Sarah is a freelance journalist and editor. Previously executive editor of Ideal Home, she's specialized in interiors, property and gardens for over 20 years, and covers interior design, house design, gardens, and cleaning and organizing a home for H&G. She's written for websites, including Houzz, Channel 4's flagship website, 4Homes, and Future's T3; national newspapers, including The Guardian; and magazines including Future's Country Homes & Interiors, Homebuilding & Renovating, Period Living, and Style at Home, as well as House Beautiful, Good Homes, Grand Designs, Homes & Antiques, LandLove and The English Home among others. It's no big surprise that she likes to put what she writes about into practice, and is a serial house renovator.