Backyard ideas for kids – 12 ways to have fun in the garden
Find fun things to do with these backyard ideas for kids and turn long summer days into an adventure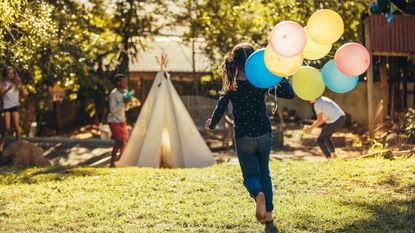 (Image credit: Jacob Lund/Alamy Stock Photo )
Summer is the best time for kids to try out new backyard activities and have some fun, which is why we are bringing you these backyard ideas for kids. There are so many simple pastimes to enjoy like foraging for flowers, twigs and leaves on their very own backyard nature trail, or making a seed bomb to throw into the borders and wait for the flowers to spring up like magic.
Alternatively there are lots of backyard ideas for kids to try out like learning how to make a bug hotel, as well as old favorites like camping out in the backyard and encouraging them to tend their own vegetable patch. Ideas of this kind don't have to involve expensive equipment and the latest toys for kids to have a good time outdoors.
Try out some of these child-friendly backyard ideas to transform your backyard into the ideal spot for your kids to play, relax, create, and grow. We're rounded up 12 of the best ideas to help put some fun into summer and there are also many ideas for gardening with children. We're sure you'll love joining in too!
Backyard ideas for kids – for fun in the garden
You needn't look to expensive backyard landscaping ideas to make yours kid-friendly; there are lots of simple backyard ideas for kids that you can use to keep your children entertained outdoors, come rain or shine. Water painting on the fence or patio pavers is great fun and requires no cleaning up afterwards. You could also give your kids some big cardboard boxes, which are great for den building or drawing on, and make for great backyard ideas on a budget or small backyard ideas, where a permanent structure just isn't practical.
'Active, imaginative play is like the fruit and veg of a balanced play diet. It's hard to get too much of because it's so beneficial to children's development,' says Dr Amanda Gummer, child psychologist and founder of The Good Play Guide. 'Playing outdoors gives children a chance to be more active, burn off some steam, and strengthen their muscles. It also encourages them to interact with nature and get some much-needed vitamin D from the sun.'
1. Plant a bee garden
Bees are in peril. According to the Center for Biological Diversity, more than half of North America's 4,000 native bee species are in decline, with one in four species at risk of extinction.
One of the largest threats to bees is a lack of safe habitat where they can build homes and find a variety of nutritious food sources. But you don't need a ton of space to make a bee garden filled with plants that are rich in pollen and nectar.
Building or buying a 'bee condo' which has small tube 'apartments' is easy for kids to do, provides a safe nesting place as bees like to live in holes in trees or hollow stems. Making one is a lovely way for kids to spend a sunny afternoon. Check out The Bee Conservancy for more ideas.
Bees work up quite a thirst foraging and collecting nectar too. Help kids to fill a shallow bird bath or bowl with clean water, and arrange pebbles and stones inside so that they break the water's surface. Bees will land on them to drink. And, of course, plant flowers that attract bees – with your children. On board? Helping them to discover ways to attract butterflies will be magical, too.
2. Make a backyard den
Making a garden hideaway is such a fun thing to do. Encourage kids to use their imagination to come up with ideas how they want their den to look. String up a sturdy line or rope between the branches of trees or use bamboo canes to make a simple wigwam frame. Drape over an old sheet, throw or blanket for privacy.
If you have a waterproof groundsheet from camping use this to line the inside of the den before piling on throws and cushions to make a super snug hideout. Alternatively there are some great kits to buy online.
'Children thrive in an outdoor environment, which offers them an enduring connection with nature and the freedom to realise their own potential,' says Hannah Martyr of The Den Kit Company. 'Give children the tools they need to spend hours absorbed and inspired in creative free-play.'
3. Organize a nature trail
Kids love organized hunts so why not try a nature-inspired trail themed around what can you find in the backyard, and encourage kids to learn about things in their own natural environment?
Include a search for bees, bugs and butterflies, as well as identifying flowers, bark and berries of different plants and trees. Forage for blackberries, and make a collection of interesting stones and pebbles.
Encourage your kids to collect leaves then identify them, and look for animal tracks such as paw prints belonging to animals that live wild locally. Help them to start a nature journal detailing all their finds. The reward could be a planet-friendly idea such as giving them a small tree to plant.
4. Watch an outdoor movie together
When it comes to special moments nothing beats watching a movie in the backyard. Easy to set up, all you need is a white surface such as a wall or a sheet thrown over a line plus a projector. Alternatively take an old TV outside but set it up carefully and pay attention to cables.
Set the scene with lots of magical lighting. Multi-colored string lights add a special touch that kids will love. Dot around some lanterns too for a fairytale vibe and add a blackboard to chalk up the choice of movies you will be watching. Don't forget the popcorn!
5. Explore sensory experiences
Nothing beats lying on the grass on a summer's day and gazing up at the sky. Kids love sensory experiences such as cloud watching and seeing birds in flight, so encourage them to record what they see and find out more about them. Activities like this are calming too, so good for helping with anxiety.
Other enjoyable things include smelling scented flowers, listening to birdsong and trying to work out what breed is warbling away, walking barefoot in the grass and blowing bubbles. Encourage them to open their eyes to the world around them and learn more about nature.
Even if it's raining they can have fun in the garden. 'Splashing in puddles or making mud pies are both classic fun activities,' says Dr Amanda Gummer, child psychologist and founder of The Good Play Guide. 'They could throw stones into puddles to see the ripples they create or make a little paper boat to sail in a puddle. Or just encourage your kids to enjoy the feel of raindrops on their face or trying catching them with their tongue.'
6. Camp out in the backyard
Put up a tent in the garden and your kids have an exciting instant mini adventure right on their doorstep. A night under canvas in the garden means toasting marshmallows on a firepit and star gazing. And if it rains a warm and comfortable bed is just a hop away.
Or think about a more permanent structure for kids to camp out in. A wooden tepee makes a great hideaway especially if they come with a door to keep parents out. Add duvets, throws, a few pillows, and an airbed if you want to take things up to the next level.
7. Encourage them to grow their own
Kids love sowing seeds and watching them grow into plants. Herb garden ideas such as mint and basil (good for pizza oven cookouts) are super easy to grow. If children want to try flowers, a pack of marigold seeds is a good place to start as they will flower throughout summer and can be mixed in among herb and vegetable garden container ideas.
Set aside a small area of the garden they can call their own and kit it out with a kiddie potting bench and their very own tools for small hands. Don't forget to encourage them to check on the progress of their seeds and keep watering them regularly.
'Start them off slowly by teaching them to grow their own fruit and vegetables. Not only is the outcome a tasty (and healthy) snack, but they will enjoy watching them grow,' says Steven Sneddon, director of Garden Mile. 'First, choose a designated spot for your child to plant their seeds. Pick somewhere sunny for best results. Let them choose their own seeds, as there's no use picking something that they won't enjoy once they're ready to eat.'
8. Help them make seed bombs
Making seed bombs is great fun for kids, as it's like making mud pies but better. All you need is five handfuls of compost, four handfuls of air dry red clay, a handful of seeds and a splash of water. Mix the ingredients in a large bowl aiming for a consistency that can be moulded easily.
Once you've combined all your ingredients, roll the mixture into balls, about the size of a golf ball, and put them on greaseproof paper to dry. Leave for four to five days, or until they've completely hardened.
Next it's time to transfer the seed bombs into the soil. They can simply throw them which is a lot of fun but for best results push them just below the surface of the soil in a sunny spot, then let nature do its thing.
9. Build a bug sanctuary
'Get your kids involved and get creative by designing a bug hotel to attract any beneficial insects to your garden,' says Kate Turner, Love the Garden's gardening guru. 'Utilize what you can find around the garden. Use wood, bricks, pots and tiles to create the structure, then add twigs and grass to fill any gaps.'
Choose a dark corner of the backyard to build a haven with lots of nooks and crannies for insects to hide in. Help kids look for twigs, leaves, moss and bark. If you have any broken terracotta pots, bricks, old roof tiles or logs add them to the mix to provide plenty of cool damp places for bugs to hide in.
If you want something a little more swish and you're handy with a drill use wood to create a set of hollow interconnecting shapes you can then fill. Build up layers of wood, bricks and logs, pushing moss and leaves into holes and spaces to create retreats. A cordless drill is ideal for drilling tunnels into logs but make sure you step in and do this part of the build yourself.
Birds and frogs will be attracted to your sanctuary too, so it's a great all-rounder for wildlife garden ideas.
10. Make a sandbox
Children love to play in the sand and they never grow tired of it. Since we cannot take them to the beach every day, one way to give them the opportunity to play with sand at home is to include a sandbox in their play space.
Spend an afternoon assembling a simple backyard play area that kids will love. Include a sandbox and it will keep them occupied for hours. It's a straightforward DIY project that involves little more that assembling lumber in a square or hexagon, securing it and filling with sand, something that can be done in an afternoon. Or, you can simply repurpose a storage box you have unused in the garage or attic.
Covering it with a detachable lid is a great idea to help keep the sand clean as well as incorporating the sandbox neatly into your landscape design. When not in use it can become a raised platform for a display of planted containers.
11. Make a pizza for the birds
Help kids entice feathered friends to come closer by creating a delicious dining experience that's just perfect for pecking. Help kids set up a bird-feeding station with a good selection of different feeders. The importance of feeding birds in winter will become quickly apparent to them, too.
'Attract birds with some tasty treats,' says Steven Sneddon, director of Garden Mile. 'Not only will it excite the children but it's also an activity to take part in as a family. Birds mainly need feeding in winter, so when your plants are struggling to grow in the colder months, creating a feeding station means that your children can still get outside for some fresh air. Simply use some small pots to fill with their food or purchase a decorative feeder to place in your garden.'
Alternatively try topping round pizza 'bases' (any round shallow shape with a bit of weight such as a terracotta plant saucer will do) with different sorts of bird food such as mixed seeds and peanuts. Simply stick the nuts and seeds to the base with peanut butter to make a delicious pizza-inspired treat for the birds.
12. Set up an art station
Painting with kids can be a messy business indoors so move things outside on fine days. There will be plenty of inspiration in the garden for young minds, and kids can put their own creative spin on the flowers, leaves and birds they see.
Encourage creativity and self-expression with an arts and crafts station just for kids. This could be a dedicated space in your child's play area or it could be a temporary set-up on the deck. Either way, create a space stocked with a good selection of arts and crafts supplies so your children can experiment and get as creative as they like.
How can I make my backyard fun for kids?
Making your backyard fun for kids is easier than you think. Be sure to include some of the following elements in your backyard ideas for kids to get things off to a great start:
A climbing frame, climbing wall or similar structure for kids and their friends to spend hours climbing, swinging, sliding and playing.
A playhouse or treehouse so kids have their own space in the backyard where they can read, play board games with their friends, or use as a place to hang out in if they want a quiet time.
Include an inflatable pool, splash pad or other water play area. A garden sprinkler is a must too for easy fun on hot days.
Introduce a bit of adventure to your backyard by adding a zip line if you have mature trees and enough space. Kits are available online and come with instructions on how to install them between two trees in your backyard.
A swingball set. They're so easy to set up and great for hand-eye co-ordination skills.
A trampoline to provide hours of fun and plenty of exercise too.
Sign up to the Homes & Gardens newsletter
Decor Ideas. Project Inspiration. Expert Advice. Delivered to your inbox.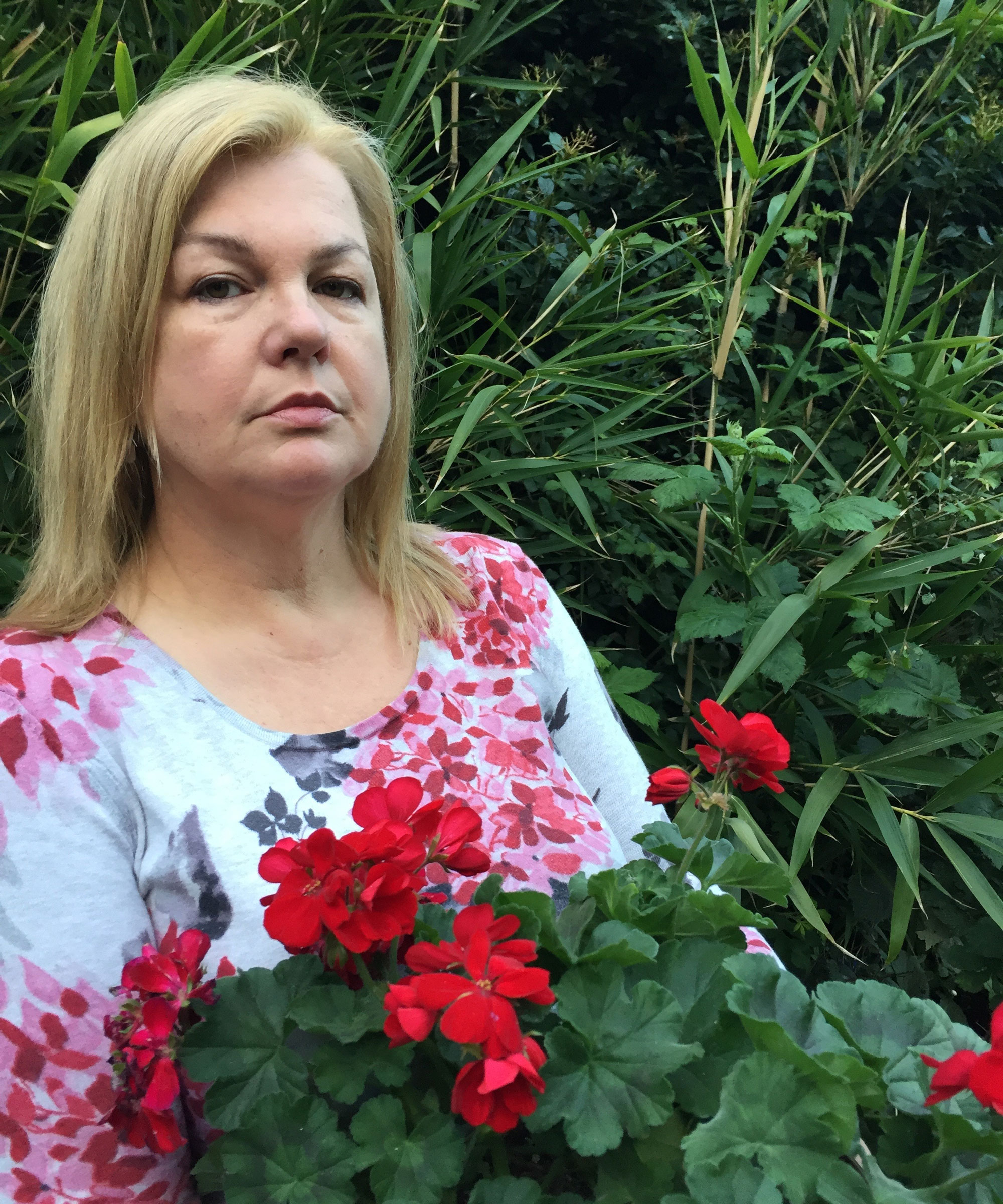 Lifestyle journalist Sarah Wilson has been writing about flowers, plants, and garden design and trends since 2015. Having already studied introductory garden and landscape design as well as a course in floristry she is currently adding to her list of qualifications with an RHS Level 2 course in the Principles of Plant Growth and Development. In addition to homesandgardens.com and livingetc.com she's written for gardeningetc.com, Modern Gardens and Country Homes & Interiors magazines.