Gardening with children – 8 projects for kids of all ages
Gardening with children can be enjoyable for all generations so get them outdoors and nurture their interest in the garden with these fun projects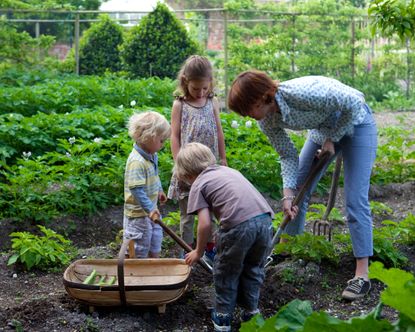 (Image credit: Leigh Clapp)
Sign up to the Homes & Gardens newsletter
Decor Ideas. Project Inspiration. Expert Advice. Delivered to your inbox.
Thank you for signing up to Homes & Gardens. You will receive a verification email shortly.
There was a problem. Please refresh the page and try again.
There are so many benefits of gardening with children. Not only can it offer the younger generation the chance to grow their own flowers, fruit or vegetables, but they will also discover more about nature and learn invaluable lessons.
Long summer days offer the perfect opportunity to get your hands in the dirt together, and watch the magic of something you have planted together grow.
Gardening with children is among the many backyard ideas for kids, and the best way to get children gardening is for parents or grandparents to show the way by gardening themselves. Allocate a section of the garden for children to develop as part of your backyard ideas, and allow them work alongside you to share the passion and experience.
The garden has a lot to offer – from play spaces to discovering the harmony of nature and initiating an on-going interest in gardening.
Gardening with children – fun projects to try
Having their own little plot to grow crops as part of your vegetable garden ideas, or maybe just planting a pretty flower pot as a lesson in container gardening, will encourage children's natural curiosity in gardening and little green fingers.
When gardening with children make sure their plot has good soil health and is in a sunny spot, so they have success, as they will soon lose interest if they try and don't succeed.
Ensure that you have everything to hand – from gloves, small-scale tools, a small watering can, pots and soil, to sunscreen and a hat.
Younger children may not be able to maintain their own area of the garden, but will relish the opportunity to be a partner with you in caring for a special potted plant or small plot.
1. Plant a salad pot
Vegetable garden container ideas are a great option for gardening with children, and they will quickly see the results if growing salad leaves, which are also among the easiest vegetables to grow.
Choose a pot large enough to grow lettuce and a few different other leaves, and isn't too shallow so it doesn't dry out too quickly. Use a good quality potting mix and select salad varieties that are quick and reliable. Good choices are cut-and-come again leaves and micro-greens, such as cress.
Seedlings rather than sowing the seeds will give a quicker result, which is best for younger children, as they don't need to wait for so long before tasting their endeavours. Help them through the whole process, making sure they feed the plants regularly for the best cropping, and then wash the leaves before they proudly present them at the table.
2. Grow a cut flower patch
Once you start gardening with children, they will soon understand that growing takes time. When we are planning flower bed ideas, three months from planting to flowering may not seem a long time to us, but a child can lose interest when things happen slowly.
If you are planning a cut flower garden then allocate them a little patch. They may like a color theme, such as 'golden treasures' or 'purple princess', all fragrant flowers, or just a jolly mix.
For a show late summer you can direct sow calendulas, sunflowers, nigella, poached egg plant, coreopsis, and one of the quickest – which should flower in six weeks – cornflowers. If you want to grow foxgloves or forget-me-nots, the seeds can also be scattered until September to flower in spring and summer next year.
As well as picking posies for inside, children can preserve some of their homegrown blooms and leaves by learning how to press flowers. You could use a wooden flower press but heavy books are just as easy using parchment or tissue paper. Once pressed, gently remove the flowers and glue onto paper for a lovely picture to display.
3. Plan a plot for the plate
There are many small vegetable garden ideas to try when gardening with children.
Planting a raised garden bed with space to sit on the edge makes an ideal spot for a more comprehensive mix of easy edibles. Decide together what to grow out of a range of crops you know they like to eat or you think they'd have fun growing.
Buy in seedlings to plant out for this year, or start the project next spring for sowings. Many children enjoy eating and therefore growing corn, cherry tomatoes, french beans and peas, along with easy to grow strawberries and raspberries.
Swiss chard is another quick, easy and colorful crop to get children gardening, and if you harvest swiss chard when young it will be tastier to eat.
If you have a vegetable patch, involve the children in all aspects before giving them their own plot.
4. Build a mini rock garden
There are many creative rock garden ideas and these are a fun way to get children gardening.
Choose a flat, well-drained, sunny spot, weed it and put down a layer of mulch. With gathered and bought rocks that are of a size your children can manage, build up a rockery – it is easy to learn how to build a rockery.
Once you've built the rock garden, plant some miniature alpine plants, such as succulents and saxifraga, and mediterranean plants or other drought tolerant planting for an easy-care result.
5. Create a pond in a pot
Although not safe for babies or toddlers, older children will delight in watching out for visitors such as frogs, tadpoles and dragonflies in a pond you create in a pot, or other garden pond ideas.
Clean your chosen container, place in some aquatic plants in planting baskets, top up with water, and add in a couple of oxygenating plants to limit algae.
6. Grow some herbs
Herbs are a wonderful way to start gardening with children as they can be harvested nearly all year, so the pleasure for the young ones of being able to contribute to family meals is repeated over and over again.
Tiny fingers can also gather herbs easily and there are many different ways plan a herb garden, or if space is limited or you want the herbs close to the kitchen for easy access, then plant up a herb planter.
There are many culinary herbs that are easy to grow, from parsley , basil and mint, to cilantro. They can also create a delightful sensory garden area by growing a selection of aromatic herbs.
7. Plant and paint a flower pot
When gardening with children that are younger, keep the projects small so they don't lose interest and it is more manageable. Growing a single flower in a pot can be enough to teach them a lot about the life cycle of plants.
Discuss with them if they'd like a single flowering plant or a mix of flowers, as this will determine the best container to use. Show them some pictures of a range of options. Children will enjoy painting their pot a bright color or with a design.
There are seeds that can be sown at different times of year, and reliable, easy choices include growing cosmos, sunflowers, marigolds, zinnias, and nasturtium.
Small punnet plants from the garden centre, such as pansies or petunias, or ones you have propagated earlier in the season, will create a quicker effect for the younger child.
8. Re-wild an area of the garden
As gardeners, many of us are moving towards more naturalistic planting design and sustainable garden practices. One aspect of this is rewilding areas of the garden, which can let your child become an intrepid plant and insect hunter, close up.
Adopt a hands off approach to an area of your garden – don't mow a small, selected area of lawn and discover what appears; plant a wildflower meadow and see how many species or different plants they discover as well as insects; get them to help you sow plants for pollinators and plants for birds and they they can observe how the wildlife in the garden can vary at different times of the day or throughout the year.
A child-safe magnifying glass and a mini-beast identification sheet will help.
Why is gardening so important for children?
Gardening is important for children as it can teach them so many skills, as well as important lessons about nature, plants and where food comes from.
Gardening with children is a fun way for them to learn and grow themselves. They learn better when engaged in an activity and enjoy being outside, so it's not difficult to ignite their interest in gardening with the right approach.
What can you grow in a garden for kids?
There are endless possibilities for what you can grow in a garden for kids. There are many flowers that are easy to grow, as listed above, such as sunflowers, geraniums and nasturtiums, as well as many veg and fruit crops that can grow in all types of conditions and are easy to grow, even vegetables to grow in shade.
Opt for growing in containers if you want to be able to control the growing conditions easily, just make sure that they keep on top of watering in warmer months.
Sign up to the Homes & Gardens newsletter
Decor Ideas. Project Inspiration. Expert Advice. Delivered to your inbox.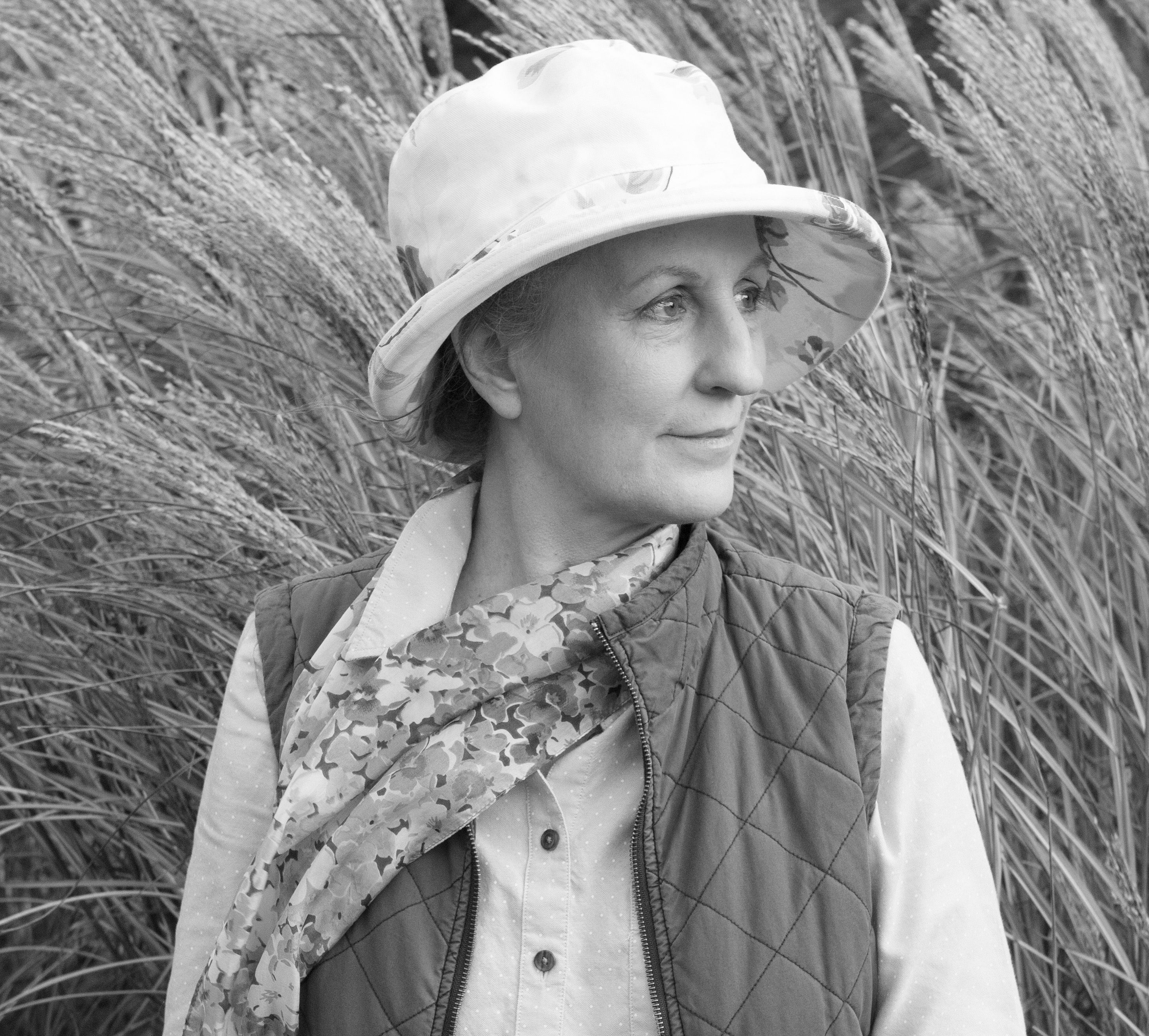 Leigh Clapp is a professional photographer with over 25 years experience, primarily as a garden specialist photojournalist but also with food and travel. She delights in exploring gardens, discovering the tiny elements to their overall essence and meeting lots of enthusiastic gardeners along the way. Leigh's work appears in magazines, newspapers and books, both in the UK and abroad, including Period Living, Country Life, and Gardens Illustrated; as well as being sole photographer for a number of books, including Garden Details, Feng Shui in the Garden, Vertical Gardens and From the Garden – fresh seasonal cooking.