5 things I've learned from inheriting a large backyard
After 12 months of letting my garden grow, here are my top five takeaways for managing a large outside space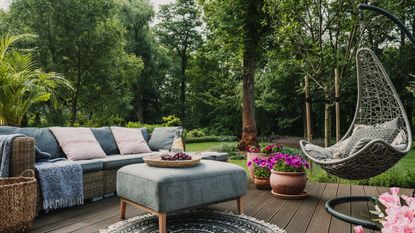 (Image credit: Getty Images/KatarzynaBialasiewicz)
Next week will mark a year since my family and I moved into our new home - a tired Edwardian house, which was crying out for extensive renovation, on a mature, 110-yard-long plot. In case you were wondering, that's a lot of lawn.
In our previous home, we had a postage stamp-sized square of grass, one raised bed and a small front yard. I planted nine trees on that plot and became a bit of an expert in container gardening, but a rambling yard had always been my dream. It didn't matter that the house had no central heating for the first two months, or that most of the windows were either cracked or painted shut. We had established trees, tall hedges, flower beds, a shed and, quite simply, green space in which to bring to life all kinds of backyard ideas.
I was full of anticipation as to what we had inherited from the previous owners. What would be there laying dormant in the ground, waiting to surprise us as the seasons changed?
I did, however, feel a fair amount of overwhelm at the sheer scale of the yard. How would we ever be able to mow so much lawn, let alone start planting new beds and integrating some much needed new garden trends into the space?
So, I gave myself time. A whole year to quietly observe and slowly figure out how I was going to make this garden space our own.
5 important lessons I've learned from managing a large backyard
After 12 months of letting my yard take the lead, here are my expert tips on gardening in a large space.
1. A wilder garden really does boost biodiversity
There are amazing opportunities to support wildlife when you have a large backyard. You can add bird nesting boxes and bat houses to trees that are far away from your house, create a natural wildlife pond to attract frogs and dragonflies, and rewild areas of your grass to allow insects and small mammals to thrive.
I let our grass grow long all summer in the rear part of our backyard, and the results were astounding. Up through the lawn grew a vast array of self-seeded wild flowers and perennials, such as yarrow, veronica, poppies, evening primrose (Oenothera biennis), columbine, and alchemilla mollis, which in addition to the grass provided food and shelter for an array of wildlife.
Over the summer I regularly took my two young children down to our wild area on a bug hunt. We saw so many pollinators, including butterflies, Southern Hawker dragonflies, bees and ladybugs. We also saw field mice, frogs, and a few colossal elephant hawk moth caterpillars. The latter required immediate googling, owing to their enormous eyespots on either side of their head - a learning experience for all of us.
2. Don't overlook the value of foliage
We are lucky to have many mature trees in our yard, including a much loved silver birch, a charming oak and several hazels. We also have a burgundy smoke bush tree, beech hedges, dogwood shrubs and two wonderfully vibrant snowball trees - also known as viburnum opulus 'roseum', such as this variety available at Nature Hills.
All of these are deciduous trees and shrubs, their leaves turning shades of mustard, copper, red, rust, pink, and ochre before dropping to the ground, making them some of the best trees for autumn color.
Once the leaves are gone we are left with an architectural display of bare branches, twisting into the sky and over the yard with natural grace. They offer up a wholly different aesthetic, one that is more contemporary and embraces structure. What these trees have taught me is to not underestimate the beauty of foliage and bare branches, and the color, form and texture they can bring to a large yard.
So, resist channeling all your energy into flower growing, and look at what the bigger trees and shrubs can bring to a larger space, too.
3. Embrace shade and soggier areas
Dull areas that appear neglected or redundant might just contain the best surprises.
We have a large shaded corner of our yard, which lies underneath the shadow of a willow tree, and where lilac, beech and snowball shrubs have been left to their own devices for a bit too long. I immediately decided this was a redundant patch of land, and was wondering whether it might suit a homemade composting area. Until February came around.
The entire patch was suddenly flooded with a sparkling carpet of dancing snowdrops. After they faded, hellebores rose up and took charge of the area, until the warmer months arrived and astilbe, persicaria, and ammi began flowering.
It was a genuine surprise to find so many flowers thriving in this shaded spot. Plans for the compost area were scrapped and instead I planted a few shade-loving ferns and heuchera, including this 'blackout' coral bells variety, available at Nature Hills, to add some different textures.
4. Zone your yard to avoid overwhelm
I know from experience that considering your outside space as a whole can sometimes lead to decision paralysis. It is simply too much to work with in one go.
Luckily, our space does have natural zones, including a lawn near to the house, a rockery, flower beds and a wild area towards the back. I want to add many more zones, including two dedicated seating areas and a space for raised beds.
If possible, try to divide your space into small sections. By tackling each one separately, it will feel a lot more manageable and you will end up getting more achieved in the long run.
5. Give it time
As we know, gardening takes patience and the ability to plan - almost to see into the future. If, like me, you inherit a mature garden, which has been cultivated for decades prior, my advice would be to leave it alone as much as possible for the first year before you start digging in earnest.
On the other hand, your large yard may have been a feature in your home life for years, but you may still feel you're not making the most of the space, or that it's simply not working for you.
Either way, by taking a step back to consider what you actually need your yard to do and how you want to live in it, you can start to form a plan of action that works in harmony with local wildlife, climate and the seasons.
FAQs
What are the best ways of managing a lawn in a large backyard?
If you're looking at ways to manage a large lawn, it's worth considering the best lawn mowers, including certain types of ride-on lawn mowers, on the market to help you keep the grass short and healthy. Of course, you might choose to let parts of your lawn grow longer to rewild areas of your yard. You can leave it alone during the growing season, and strim it to the ground in fall, leaving the cuttings to die back into the soil and improve the grass for next year.
---
There are many advantages to leaving your large yard to its own devices, as I did, for a year, as a way of learning how to manage it.
Of course, this means pruning jobs are high on the priority list now, as I look to which plants to prune in November, how to prune my apple tree and when to prune my limelight hydrangeas.
Sign up to the Homes & Gardens newsletter
Decor Ideas. Project Inspiration. Expert Advice. Delivered to your inbox.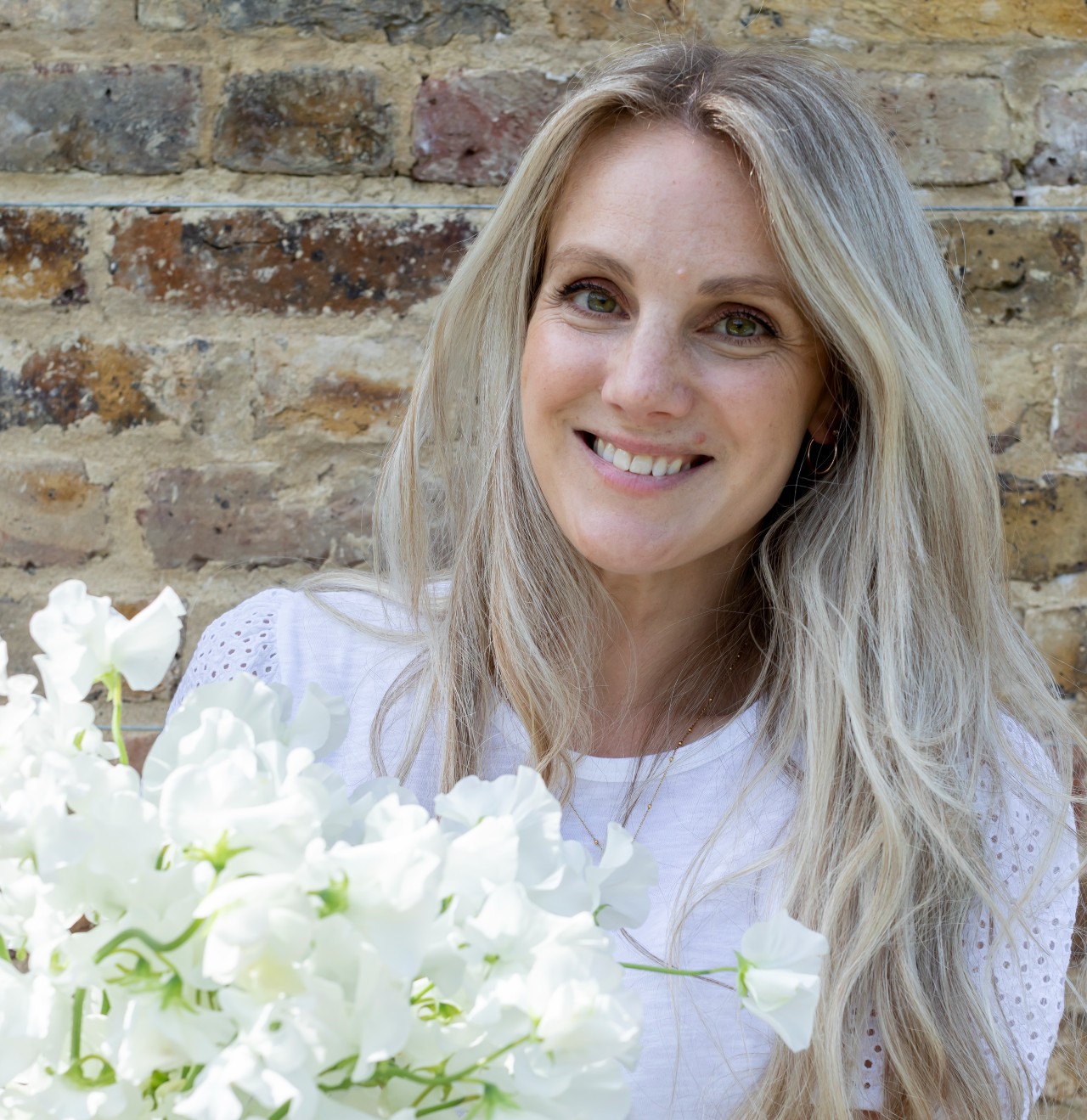 Rachel is a gardening writer, flower grower and floral designer. Her journalism career began on Country Living magazine, sparking a love of container gardening and wild planting. After more than a decade writing for and editing a range of consumer, business and special interest titles, Rachel became editor of floral art magazine The Flower Arranger. She then trained and worked as a floral designer and stylist in London for six years, before moving to York and joining the Homes & Gardens team. Her love of gardening has endured throughout, and she now grows an abundance of vegetables and flowers on her rambling Yorkshire plot.