How to winterize a pool – 6 steps recommended by experts to protect your pool for winter
Get prepared in advance of the temperatures dropping to properly protect your pool throughout the colder months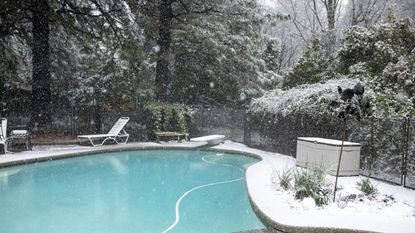 (Image credit: Getty Images/.Cavan Images)
When the weather inevitably changes come fall, the time arrives for the end of the pool season for many people. If you live in a colder climate, then a pool will need to be prepared for winter to prevent any damage.
A failure to winterize your pool once the temperatures start to drop can leave it at risk of getting sullied, while expensive pipes, pumps, and filters are susceptible to damage from water freezing and expanding.
If you have a backyard pool then preparation and protection is vital, to ensure your pool comes through winter unscathed and is ready to use again come next year.
Do I need to winterize my pool?
Whether you are winterizing a pool above ground or aiming to winterize an inground pool, it is highly recommended to correctly prepare any pool for winter. Winterizing the pool should be seen as an important part of pool maintenance, making sure that it is secured for the winter and not suffering from staining, scaling, or damage during the colder months.
As any damage could potentially cost you large sums of money to repair, we hear from pool experts about when to winterize a pool and the steps to follow to make sure your pool is properly protected.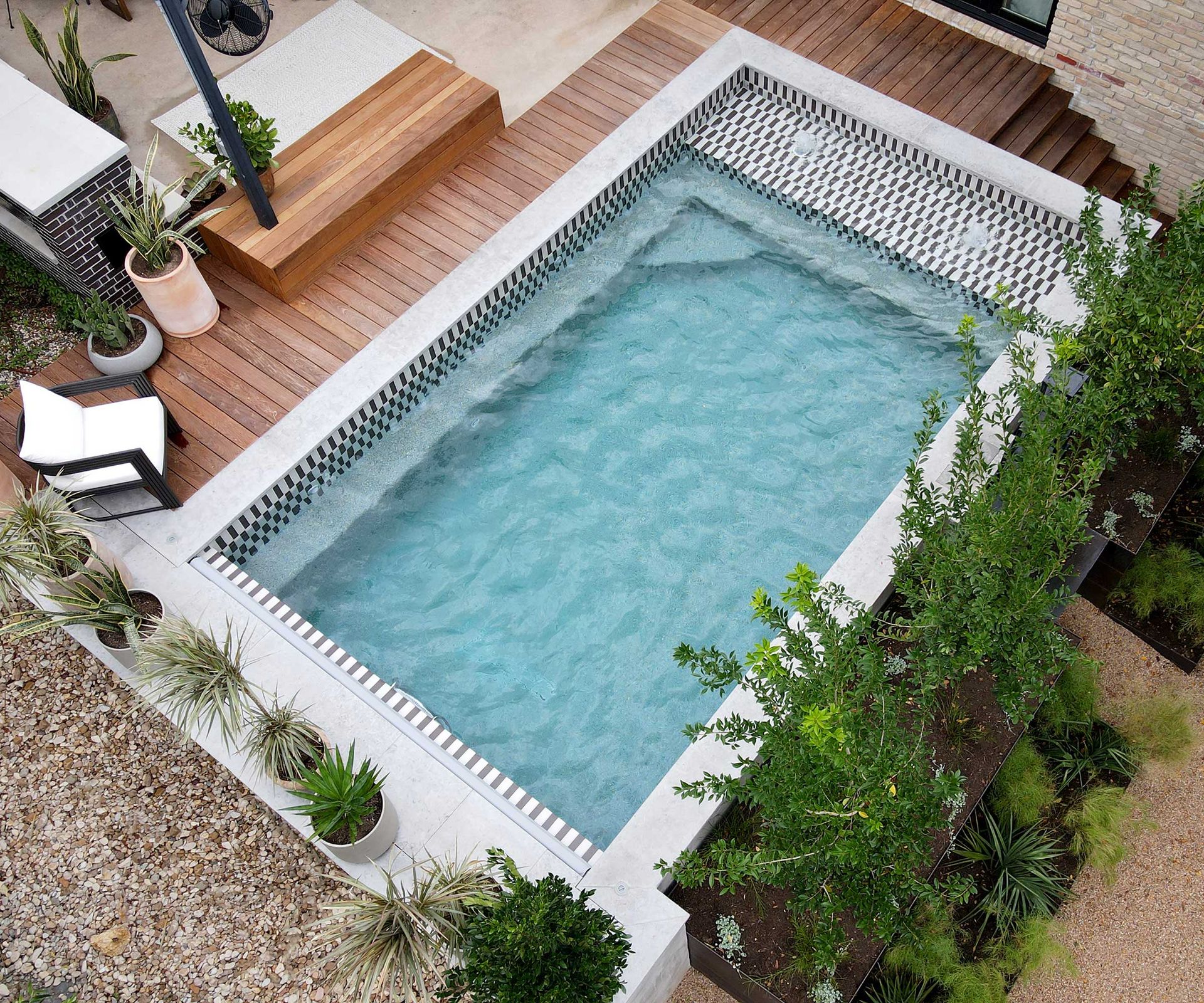 When to winterize a pool
The end of pool season comes when the temperatures drop, though the exact time for you to start the process of winterizing a pool may depend on your climate. The window to start getting the task done tends to come when the daytime temperatures drop from late fall onwards. This may be sooner in fall for people in colder climates, starting as early as September.
John Parker, the founder of Easy Pool Cleaning, says that the ideal time to get started on winterizing a pool is 'when daily temps drop under 65°F'. It is better to be proactive and start the job sooner rather than later, as it can take several days to complete the task and leaving it too late can have pricey consequences.
'Winterizing a pool is super important because it stops ice from harming the structure, pipes, and filters when water freezes and grows. By doing this right, we avoid these problems so the pool's all set when it gets warm again,' says John.
'Don't wait too long - finish up before that season's first big freeze comes along or else there's more chance something could break from cold snaps' he adds.
Keep your eyes on the weather forecast and those temperatures, and don't be caught out by any surprise frosts. If you are planning to hire a professional to winterize your pool for you, think ahead and book them in advance as they are likely to be inundated when the temperatures start to drop.
John Parker is a pool cleaning expert and the founder of Easy Pool Cleaning. He spent 10 years as a general contractor before starting a successful pool cleaning business.
How to winterize a pool
Winterizing a pool is a task commonly done by a professional, though it is perfectly possible to do it yourself.
If you do want to undertake the job, then there are some key steps to follow to make sure your pool comes through winter unscathed and is ready to use when the weather warms up again and pool party season arrives.
We take a look at six steps as recommended by industry experts.
1. Remove accessories
Any pool accessories that are used during the season are not going to be necessary for the winter period and so should be removed from the pool and stored.
Such accessories will include ladders, baskets, floats, or cleaners. Remove these from the pool and give them a thorough clean, before being stored away once dry.
2. Deep clean
Clean the pool well, making sure to remove any debris and giving the walls and floor a good brush.
A clean pool that is thoroughly cleared of dirt and fall debris such as leaves, acorns, or pine needles will mean that algae and mould won't build up during the winter.
3. Get the water mix right
It is important to get the chemistry of the water right before you close up the pool for the winter months. John Parker advises that 'adjusting pH levels and other elements helps care for surfaces' during the off season.
Test the water before starting the winterizing process, so you can make any adjustments necessary depending on the results. The correct parameters you are aiming for is an alkalinity between 80-150 ppm and a pH of 7.2-7.6. In terms of calcium hardness, it needs to be between 175-225 ppm.
4. Drop down the water level
Aim to reduce the water level a bit, to stop ice forming in places like the skimmer and causing damage to them.
Drop down the level of water to be six inches below the skimmer if you are using a solid pool cover for the winter. However, if you just have a mesh cover, then aim to drain the pool to be a foot below the skimmer level.
5. Drain equipment
It is vital to drain water from any equipment, as any water left in them can expand when frozen and cause them to crack - such damage can be expensive to fix. It is the same when it comes to winterizing a sprinkler system, as frozen water has the potential to burst many parts of the system.
Thomas Reesbeck, head of technical product management for Kokido, says this includes pumps, filters, heaters, and pipes. He adds: 'Make sure to unclog your filters too, if you don't the increased debris can put additional strain on the pool's filtration system, leading to clogging and reduced efficiency.'
An additional proactive measure can be to add pool antifreeze, such as CPDI Champion Swimming Pool Antifreeze for Winterizing, available at Amazon. Always add the product at the recommended rate.
6. Cover the pool
The final step will be put on a pool cover. There are different types of covers available to fit any pool landscaping or pool deck ideas, but any cover needs to fit tightly and securely for the winter.
Thomas Reesbeck says: 'Install a winter pool cover to protect the pool from debris and help retain heat. As different climates prompt different disasters, it's best to keep the lid tight on your pool and keep it in prime condition until the return of summer.'
Thomas Reesbeck is the head of technical product management for Kokido, a pool industry leader in the robotic vacuum space for over 30 years. In his role, he uses his master's degree in mechanical engineering to help Kokido create state-of-the-art vacuums that make swimming pool maintenance easy and efficient. Thomas has also obtained patents for a variety of technologies, including a patent for a water treatment system.
FAQs
Should I shock the pool before winterizing?
It can be beneficial to add shock to the pool before covering it. This can help to prevent bacteria and algae from building up in the pool during the winter months. One example of such a product to use is In The Swim Pool Shock, available at Amazon. Always add chemicals according to the manufacturer's instructions.
Can I winterize my pool without draining water?
It is always required to drain some water out of the pool to lower the level for winter. However, you should not remove more water than is called for and never fully drain the pool, as this can lead to winter weather damaging the pool liner itself.
---
A backyard pool can add value to your home, though maintenance costs can be high, even for a smaller pool. Once you have made the investment, then correct annual maintenance, such as winterizing, is essential to give your pool the longest life possible, and so you can enjoy it to the fullest again come the warmer weather.
Sign up to the Homes & Gardens newsletter
Decor Ideas. Project Inspiration. Expert Advice. Delivered to your inbox.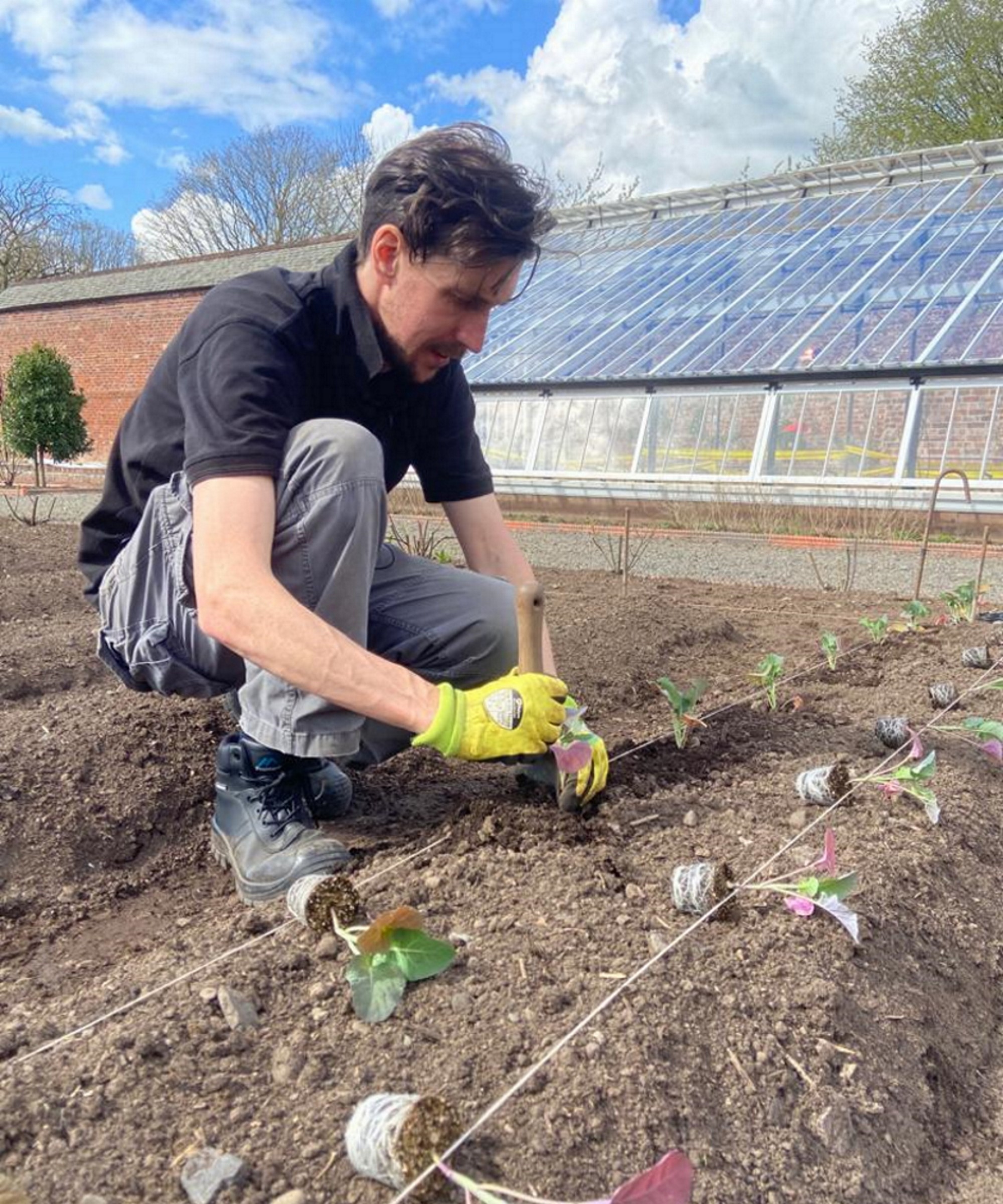 Drew's passion for gardening started with growing vegetables and salad in raised beds in a small urban terrace garden. He has gone on to work as a professional gardener in historic gardens across the UK and also specialise as a kitchen gardener growing vegetables, fruit, herbs, and cut flowers. That passion for growing extends to being an allotmenteer, garden blogger, and producing how-to gardening guides for websites. Drew was shortlisted in the New Talent of the Year award at the 2023 Garden Media Guild Awards.