Will a backyard pool add value to your home? The experts weigh in
These are the factors to consider when deciding if a pool is worth the investment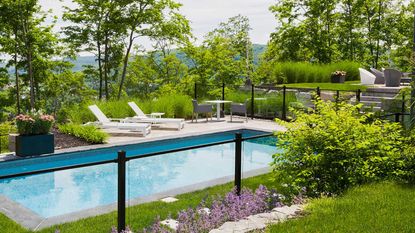 (Image credit: Cultura Creative RF / Alamy Stock Photo)
Sign up to the Homes & Gardens newsletter
Decor Ideas. Project Inspiration. Expert Advice. Delivered to your inbox.
Thank you for signing up to Homes & Gardens. You will receive a verification email shortly.
There was a problem. Please refresh the page and try again.
Installing a new outdoor pool is an exciting time. But, if you plan to sell your property at some point down the line, will it impact your asking price?
While estimates show that adding a backyard pool can increase home value by an average of 5-8%, as points out landscaping expert Joe Raboine of Belgard, this does depend on multiple factors. So, there are considerations to bear in mind when deciding if they're worth the cost.
Consider your region
Firstly, and perhaps most importantly, the value of installing a pool depends on where you live, and how many months of the year it can be used.
'In regions experiencing all four seasons, like New York, a pool is typically used for only about three months,' says Rachel King, a Luxury Real Estate Agent. 'Thus, if it takes up the entire backyard without leaving space for other activities, it might be perceived as underutilized for the remaining nine months.'
Similarly, Mike Warm, a Global Advisor at Premier Sotheby's International Realty, has found that people from areas with a limited swim season – where winterizing a pool is necessary – have more of an ambivalence towards homes with pools.
In warmer regions, however, a pool tends to be much more enticing as a way to cool off from the heat. 'In our area (Florida), backyard pools definitely add value to a home,' says Mike.
'Homeowners can now add chillers to their swimming pools, which is a feature often sought after in these warm-climate locations,' adds Tom Casey of Anthony & Sylvan Pools.
Rachel King is ranked within the top 1% of real estate agents nationwide and #59 in NYC according to the WSJ Real Trends. She boasts over a decade of exceptional performance in the residential real estate market, building on her initial experience on Wall Street. With a sales record nearing $300 million, Rachel expertly guides her clients through every step of the real estate process, from initial meetings to closing deals. In 2022, Rachel spearheaded the Long Island expansion for Ryan Serhant's agency SERHANT, where she now leads the boutique division with The King Team, specializing in luxury Gold Coast properties.
From waterfront estates to condominiums, Mike is a Sarasota real estate expert and is among the top 25 REALTORS® at Premier Sotheby's International Realty in the Sarasota region and has been voted one of Sarasota's Top Ten REALTORS® by SRQ Magazine. He fell in love with Sarasota well over 30 years ago and elected to move there in 1990 from his hometown of Cincinnati after attending The Ohio State University.
Factor in the costs of maintenance
Regular pool maintenance is crucial. And while a smaller pool can feel more manageable to look after, the costs can still deter some potential buyers.
In warmer places, the expense can feel more normalized. Homeowners who are used to maintaining their pool all year long are less likely to complain about the nominal weekly fee involved – or can often manage the upkeep themselves, says Mike.
However, in cooler regions, the maintenance costs might not seem worth it for how much the pool is actually used. What's more, areas where there are just a few professionals who specialize in pools know that their season is short-lived, and therefore they charge accordingly, Mike reveals.
This also means that you need to be prepared to look after your pool properly while you own the property. If it's neglected and in need of repairs when it's time to sell, it's more likely to put off potential buyers due to the costs required to get it fixed.
Think about the price of installation
While these backyard features can be a fun addition, they are expensive.
The increase in value that a pool can add to a property may not cover the installation costs, points out Joe Raboine. 'Just like with any outdoor living project, you should do your research to see what costs you'll incur and how much you might recoup when you decide to sell your home.' This can include the price of pool lighting, as well as a pool fence. Don't forget to factor in the running costs, too.
'Purchasing a home that already has a pool in place is much more cost-effective than adding one after a purchase,' says Mike. What's more, the average length of time it takes to build a pool, coupled with escalating prices, makes it hard to recoup your investment if you're planning on turning over the property quickly, he adds.
---
There are other ways that a backyard pool can be more attractive to potential buyers, says Joe Raboine. These include whether other homes in the area have a pool; if your pool has access to other structures, like a deck, patio or a shaded area; and the quality of the surrounding landscape. 'Additionally, as the price point rises, a pool often becomes a standard feature,' says Rachel King.
But, of course, the value of a home isn't solely determined by a pool. As Joe highlights, other factors, including the location and the neighborhood, can also affect whether your property will sell for a more premium price.
Sign up to the Homes & Gardens newsletter
Decor Ideas. Project Inspiration. Expert Advice. Delivered to your inbox.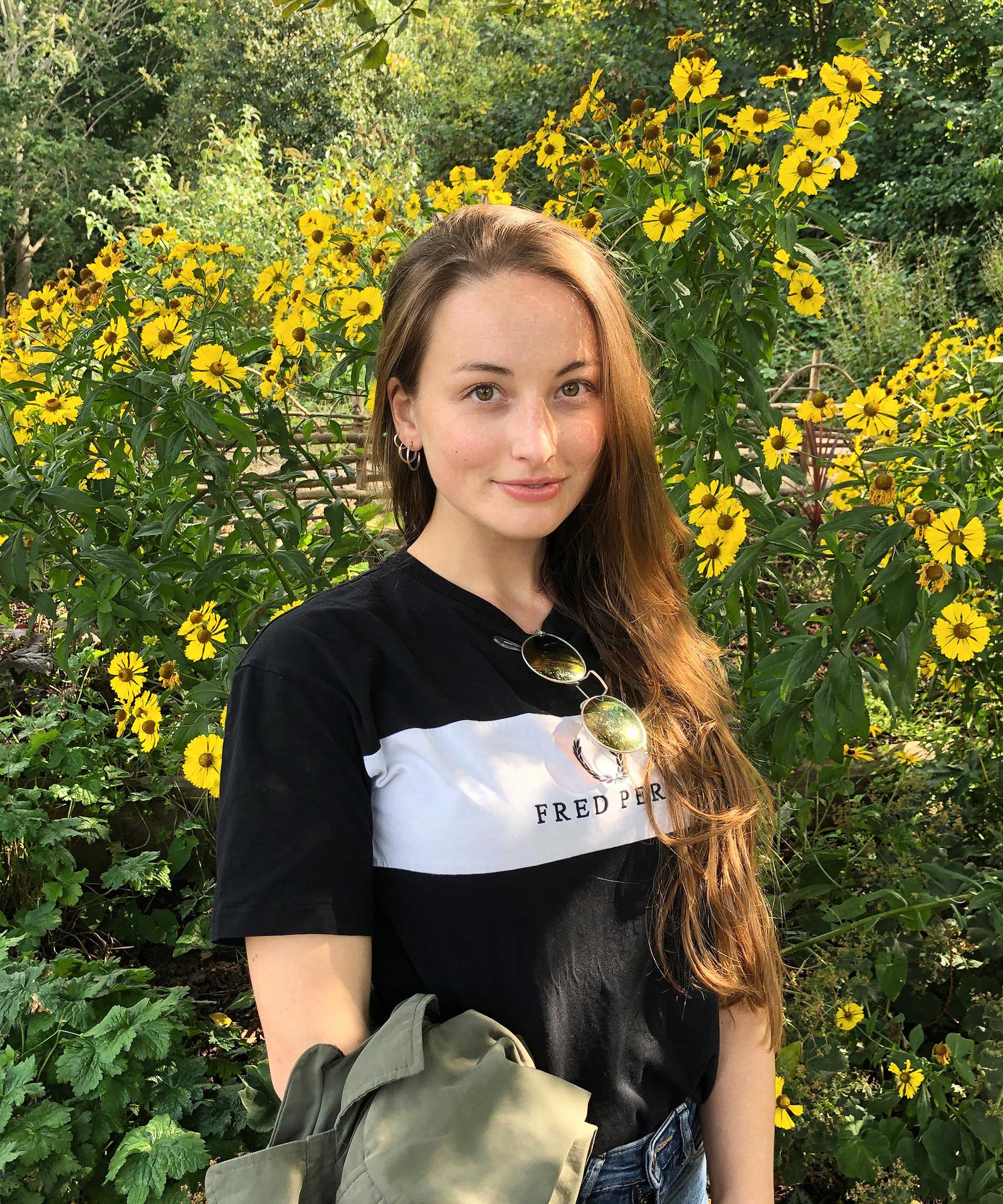 The garden was always a big part of Holly's life growing up, as was the surrounding New Forest where she lived. Her appreciation for the great outdoors has only grown since then; over the years, she's been an allotment keeper, a professional gardener, and a botanical illustrator. Having worked for Gardeningetc.com for two years, Holly now writes about plants and outdoor living for Homes & Gardens.