Spring window box ideas – 8 looks for an instant front yard glow-up
The latest looks for spring window boxes are a breath of fresh air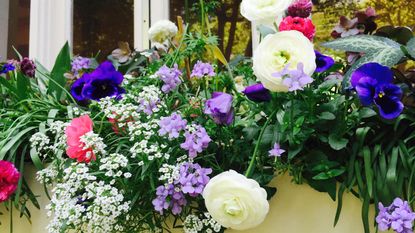 (Image credit: windowbox Patti McConville/Alamy Stock Phot)
Whether you like vivid combinations or a big bold hit of one particular shade, choosing what to plant up for your spring window box ideas certainly gives you the opportunity to get creative with color, shape and texture.
A good starting point is to choose a mix of spring bulbs and long-flowering plant varieties like pansies, violas and primroses. Try combining them with small evergreens for structure as well as trailing plants to soften the edges. Layer up the look as you go for long-lasting spring garden ideas that will give your window boxes the edge.
You'll definitely want some flowers that bloom early in the season, as well as plants that take you into summer. Whatever you end up choosing they'll need to be suited to the spot you have in mind. With the right combination of plants, your window box planters will look beautiful and stay vibrant right through the spring months.
Sarah Wilson has been writing about gardens since 2015, covering everything from garden design to houseplant care. She has studied introductory garden and landscape design as well as floristry. When it comes to getting creative in the garden there's nothing she likes more than getting outside to prep colorful containers to welcome the arrival of spring.
Get creative with these spring window box ideas
Take your pick from our selection of spring window box ideas from the experts to give your front yard a fast seasonal makeover. Choose the best spring flowering plants to dress up your windows and say a big hello to warmer weather.
1. Pick a classic spring window box mix
'My go-to spring window box is a combination of tulips, pansies, and daffodils,' says Nikki Thomas, co-founder of Backyardville. 'This gives you an arrangement of vibrantly colored flowers that really catch the attention. The bold mix of shades and shapes also makes the window box look fuller and more abundant for a quintessential springtime look that truly invites spring into the home.'
Tom Monson, owner of Monson Lawn and Landscape, agrees with Nikki's choice. 'I also love to start with a combination of the best spring bulbs, especially early blooming ones such as tulips and daffodils, together with pansies as they provide a stunning show of color and texture.'
When flowering is finished, Tom suggests adding foliage plants and fillers such as boxwood, ivy, and creeping phlox to keep the planters looking lush and vibrant as the season progresses.
2. Focus on one plant variety
Pansies are a flower for all seasons but none more so than spring, with their vibrant color and cheerful good looks helping to wave goodbye to winter. If you want to choose a long-lasting plant then go for pansies as they'll look good right through spring and into summer. They look fabulous massed together for a showy color pop. Find out how to deadhead pansies so you know what to do if you see a faded flower.
'As we move deeper into the season, a combination of pansies in complementary hues will add a lovely pop of color to your window boxes,' says Brad Smith, creative director and co-founder at OmniHomeIdeas. 'These cool-weather annuals can withstand light frost as well as continue to bloom until the heat of summer sets in.'
3. Go for gold with vibrant spring daffodils
'Daffodils are the premier spring flowers,' says Jenny Rose Carey, author of The Ultimate Flower Gardener's Guide, available at Amazon, and former senior director at the Pennsylvania Horticultural Society's Meadowbrook Farm. 'These easy-to-grow bulbs have a wide variety of forms and differing fragrances. By choosing cultivars that bloom in early, mid, and late spring, you can have flowers out for weeks on end.'
Narcissus varieties (remember daffodils and narcissus are the same family) such as 'Tête-à-Tête' and 'Golden Bells' are both perfect for spring planter ideas. They are daintier varieties that are small yet perfectly formed and flower a little later in the season in April and May. This means they are a great choice to avoid any color gaps that might occur between spring and summer.
Jenny Rose Carey is a renowned gardener, educator, historian, and author, and the former senior director at the Pennsylvania Horticultural Society's Meadowbrook Farm in Jenkintown. She previously worked at Temple University for over a decade, first as an adjunct professor in the Department of Landscape Architecture and Horticulture and then as director of the Ambler Arboretum. Her Victorian property, Northview, contains diverse garden spaces, including a cutting garden, a herb garden, a dry garden, and various mixed flower beds.
4. Layer up your window box plants
Build up the look of your spring window box with a simple 'thrill, fill and spill' hack to create a professional looking window box. Choose an eye-catching plant with some height such as a small evergreen to be the showpiece 'thriller'. Then use 'filler' plants to add depth to your display. Finally weave in a tumble of trailing foliage as the 'spiller' to scramble over the edges and soften the look.
'Use a mix of orange and yellow flowers with some greenery,' suggests Cam Dowski, an interior designer and founder of We Buy Houses Chicago. 'I like to use pansies or primulas, then fill in with some trailing greenery such as asparagus fern or creeping thyme.'
Stunning primulas come in a range of colors and varieties and are a surefire way to perk up your spring window boxes. 'Their rainbow shades of yellow, pink, orange and red add a vivid color burst to the spring garden,' says Tom Monson. 'Grow them individually or mixed in with other flowers for a window box that will last months.'
5. Choose an easy option
This is one of my favorite spring window box ideas and it's so easy to do. You simply choose a selection of plants that can be slotted into a window box scheme in their own pots then easily replaced once they have finished flowering. No potting compost necessary!
Make this even easier by picking a color theme and sticking with it so everything co-ordinates if one plant finishes flowering before another. Always have a backbone for permanent structure like a small ornamental grass or evergreen shrub. It's also a good idea to choose scented flowers like hyacinths for window boxes so you can appreciate the fragrance when you throw open the windows in spring.
This idea will take you from season to season with just a quick refresh every now and then to keep your window box in top shape.
6. Pick one bold color for instant spring impact
Spring window boxes are all about using rich colors to celebrate the season. Choosing masses of blooms in one bold color is an easy way to add standout. And what can be nicer than pink in all its various shades? These salmon pink tulips in a tone that adds both warmth and brightness make a beautiful window box display.
'Pink flowers lend softness or vibrancy, depending on their intensity,' says Jenny Rose Cary. 'Vivid pinks can play a role similar to red as a lively, stimulating accent. Pinks can lead towards coral on the warm side, or they can have a slight blue undertone that makes them read as cool colors.'
One of our favorite pink tulips that works well in window boxes and other containers is 'Pink Impression', available from Amazon. Blooming from mid-spring, it will definitely make an impression in your window box.
7. Create an elegant combination of plants
Sometimes it's lovely to add an unexpected touch to your spring window box ideas. The furry silver catkins of pussy willow are always one of the first signs of spring. As well as being cut and preserved for using in Easter wreath ideas they can also be planted outside. Adding a few stems or a small plant to a window box is a great idea to keep them compact, then they can be transferred to the garden once your spring display is finished.
What should you plant with them? 'For a burst of color, I recommend pairing them with miniature yellow daffodils, deep purple pansies and variegated ivy,' says plant expert Diana Cox of The Gardening Talk. 'This combination is perfect for early spring when the daffodils are in bloom and the pansies add a pop of color that complements the yellow. The variegated ivy serves as a filler that drapes over the sides of the planter, giving it a lush look.'
8. Design a window box for spring through to summer
How pretty is this? A heavenly mix of soft white ranunculus and pure white Sweet Alyssum paired with purple pansies, pink poppies and mauve Erysimum (also known as a wallflower) covers that moment when spring flowers start to fade yet summer isn't quite here yet. See it as one of the best 'inbetween' spring window box ideas.
With its tiny flowers, Sweet Alyssum grows well in spring container gardening ideas, filling any gaps quickly and is available in pink and purple as well as white. It contrasts beautifully with the ruffled spendor of ranunculus, which grow fairly quickly in late spring to early summer. Another good container plant, Erysimum are low maintenance and don't need much water, also blooming in spring and summer.
---
When thinking about planting a spring window box, remember your garden is very much a reflection of yourself, and should mirror your own tastes and preferences. If you think a clashing mix-and-match approach is best then go for it, and if you prefer a soft pastel scheme that's fine too. When preparing a garden for spring just be sure to allow plenty of time for the creative stuff.
Sign up to the Homes & Gardens newsletter
Decor Ideas. Project Inspiration. Expert Advice. Delivered to your inbox.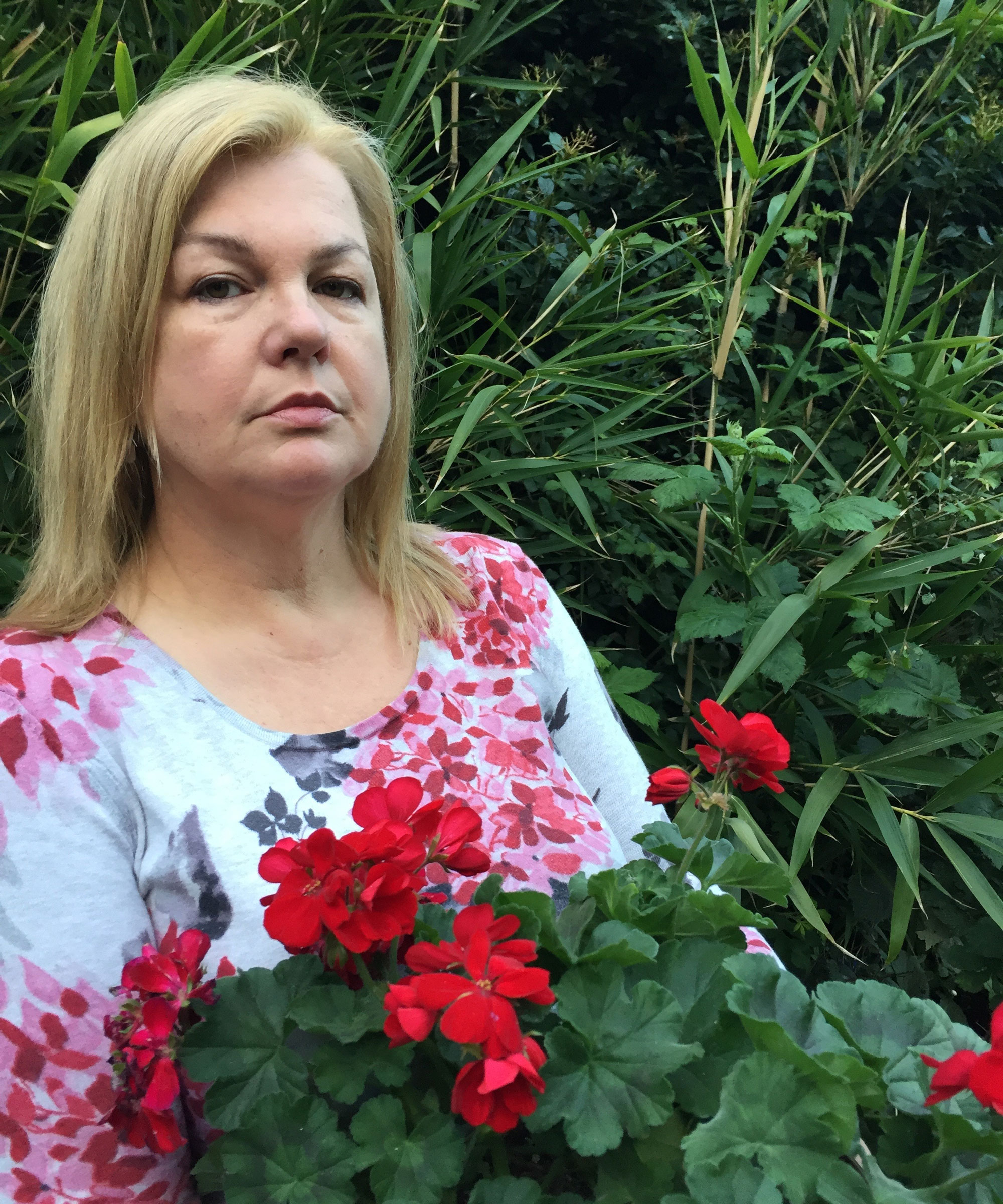 Lifestyle journalist Sarah Wilson has been writing about flowers, plants, and garden design and trends since 2015. Having already studied introductory garden and landscape design as well as a course in floristry she is currently adding to her list of qualifications with an RHS Level 2 course in the Principles of Plant Growth and Development. In addition to homesandgardens.com and livingetc.com she's written for gardeningetc.com, Modern Gardens and Country Homes & Interiors magazines.