Spring planter ideas – 7 ways to add instant seasonal color to your yard
If you're counting the days till you can pick up your trowel again these colorful spring planter ideas are an easy way in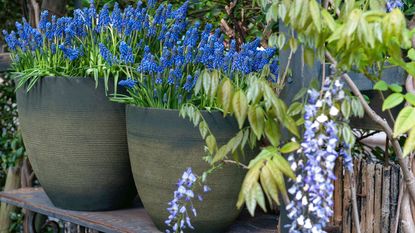 (Image credit: Wouter Koppen/iBulb)
The best spring planter ideas kiss goodbye to winter gray by bringing little pops of joyful color to your yard. Whether it's a large tub of tulips in the porch or a small pot of crocus on a windowsill, It doesn't have to be complicated as often the best designs focus on one simple flower or color. But if you prefer getting creative with your planter ideas and mixing things up that's fine too.
If you forgot to plant bulbs in fall it's not a problem as you can pick up instant spring blooms at the garden center now. In many ways it's easier to do this as you don't have to visualize your design because the plants are right in front of you to play around with.
Our brilliant ideas can be planted up quickly to add pockets of color that will give your yard a spring garden makeover at a time when there's not much else happening. Just make sure you position your planters where you can see them for max enjoyment in your spring garden.
Sarah Wilson has been writing about gardens since 2015, covering everything from garden design to houseplant care. She has studied introductory garden and landscape design as well as floristry. When it comes to spring planter ideas it's tulips all the way and she particularly likes the fringed and parrot varieties in shades of red so dark they're almost black.
Add some seasonal cheer with these spring planter ideas
As the days get longer, the temperatures begin to rise, and the snow melts away, it's time to start thinking about your container gardening ideas for spring. For most of us it's the first real opportunity to get out in the yard for some proper gardening time.
'What better way to spruce up your outdoor space than with a planter full of lush blooms and foliage,' says Lina Cowley of trimmedroots. 'Whether you're a gardening novice or a seasoned green thumb, there are plenty of options to choose from for spring container planting.'
Once you've reminded yourself how to plant bulbs in pots here's our pick of favorite looks to work up a design with.
1. Create a painterly display for spring
This is one of the spring container ideas we love most as it keeps on giving. The idea is to layer up spring bulbs or plants to keep the color coming for up to a couple of months until the full combination is complete.
First to emerge are pretty blue scilla Siberica and dwarf narcissus. These are followed by crisply scented hyacinths, then once spring fully arrives we are plunged into the delights of tulip season so find out how to plant tulip bulbs to get the most out of your blooms. Meanwhile the heart of this display is filled out with plenty of foliage to give this bulb arrangement a full look.
2. Opt for heavenly hyacinths
While hyacinths are great mixers in spring containers they're not afraid to star as the solo act either. Spring isn't the same without their scent, so if you're planting hyacinth bulbs in a seasonal container, be sure to position them where you can most enjoy the fragrance. You can find salmon pink colored 'Gypsy Queen' hyacinths like the ones in these planters at Amazon.
'Hyacinths are excellent spring bulbs to include in a container for their delicious wafting fragrance,' says plant expert Jenny Rose Carey, former professor in Horticulture and Landscape Architecture at Temple University, Philadelphia. 'Colors range from the traditional light blue, powder pink and white through to bright pink, purple, coral and lilac. Their bell-shaped individual flowers are densely arranged up their stems in a column. Try fancy double flowers for a full look.'
3. Go for double daffodils
Daffodils (or narcissus, call them what you will) are one of the ubiquitous blooms of spring, with an incredible range of colors and shapes to choose from.
I'm a big fan of planting daffodil bulbs like the long-lasting double flowered varieties of 'Yellow Cheerfulness' and 'Double Pam' as I love their frilly, clustered petals, which I prefer to the more traditional cup and trumpet varieties. Their packed petals also remind me of peonies too, another one of my favorites.
They are an excellent choice for a spring planter as you can also keep the daffodil show going for months, plus many varieties are sweetly fragrant too. 'With careful cultivar choice, you can have a series of narcissus in flower from early through to late spring,' says Jenny Rose Cary.
Scilla siberica are one of the best choices for underplanting daffodils in containers. Their blue star-like flowers will tumble over to soften the edges of a planter.
4. Combine bold colors in one container
One of the hottest trends for spring planters is using bold and bright colors to create a stunning effect. Color blocking is simply using several different spring flowering plants of one color or complementary shades to create an eye-catching look. Deep pink and yellow is a standout color combo planted in alternating blocks like this design for a joyfully exuberant look in any garden color scheme.
If you love tulips as I do, look out for a mix of early, mid-season and late varieties to layer into planters lasagne style and you will get blooms for months. If you choose a co-ordinating color scheme it doesn't matter if some pop up before others have finished blooming as they will all look lovely together.
5. Keep it simple with tiny treasures
Crocuses push up through the soil early in the year and are often the first spring flowers we see. They really help lift the winter blues if you plant them up in pots on windowsills or other spots close to the house, all the better for you to admire them.
The delicate cup-shaped blooms look best potted up on their own so they don't get dwarfed by bigger bulbs. Rich yellow crocus like these ones from Amazon pair well with the warm tones of terracotta pots.
Adding a layer of moss creates a mini-woodland vibe and helps the soil retain moisture too, one of the many tips on how to plant crocus bulbs to make an impact.
6. Use a mix of spring thrillers and spillers
It's good to follow the thriller, filler and spiller format for a spring planter to get a professional looking result. All this means is that you add height with some taller plants, fill in the heart of the planter with some medium-sized ones so there are no gaps, and soften the edges with trailing plants.
'I suggest my clients use a large "thriller" as the focal flower and "filler" of greens that like cold temps,' says interior designer Elizabeth Drake. 'The fewer the types of flowers in the planter, the larger the blooms for curb appeal. For budget friendly plants, try WalMart Garden Center and pick the best-looking plant in the place (instead of whatever plant you were dreaming of!), and plant them en-masse.'
This planter idea features narcissus flowers of two heights to cover the thriller and filler categories, as well as some ivy and pretty blue periwinkle to tick the spiller box.
7. Choose one color for your spring container
Another mini spring bulb that's always a huge hit for spring planter ideas is muscari, or grape hyacinths as they are also known. These dense flowering blue beauties can really hold their own as the star of the show but also look lovely interplanted with other spring bulbs.
'Muscari are great in containers. The minispikes of tiny bells are often cobalt blue but there are also cultivars in pastel blue, light pink, and white ,' says Jenny Rose Carey. One of Jenny's favorites is the light powder blue cultivar Valerie Finnis', as sold on Amazon . This variety also has a subtle and delightful fragrance.
What are the best plants for a spring planter?
Spring brings the ideal conditions for most plants to start growing and thriving, which is why you have a lot of options to choose from for containers and planter boxes at this time of year. Garden centers start to offer spring blooming plants such as primrose, pansies, and violas in late March and early April, as well as plenty of bulbs in bloom.
'A great choice are pansies and violas as they are one of a few flowering plants that can freeze and thaw and continue to bloom, lengthening the time you can display them,' says Jane LaGuardia, of LaGuardia Design Group. 'Forced bulbs like tulips, daffodils, hyacinths and muscari will also be available for purchase from your local garden center around the same time. Choose them in tight to slightly open buds to get the most out of the flowering time.'
Sign up to the Homes & Gardens newsletter
Decor Ideas. Project Inspiration. Expert Advice. Delivered to your inbox.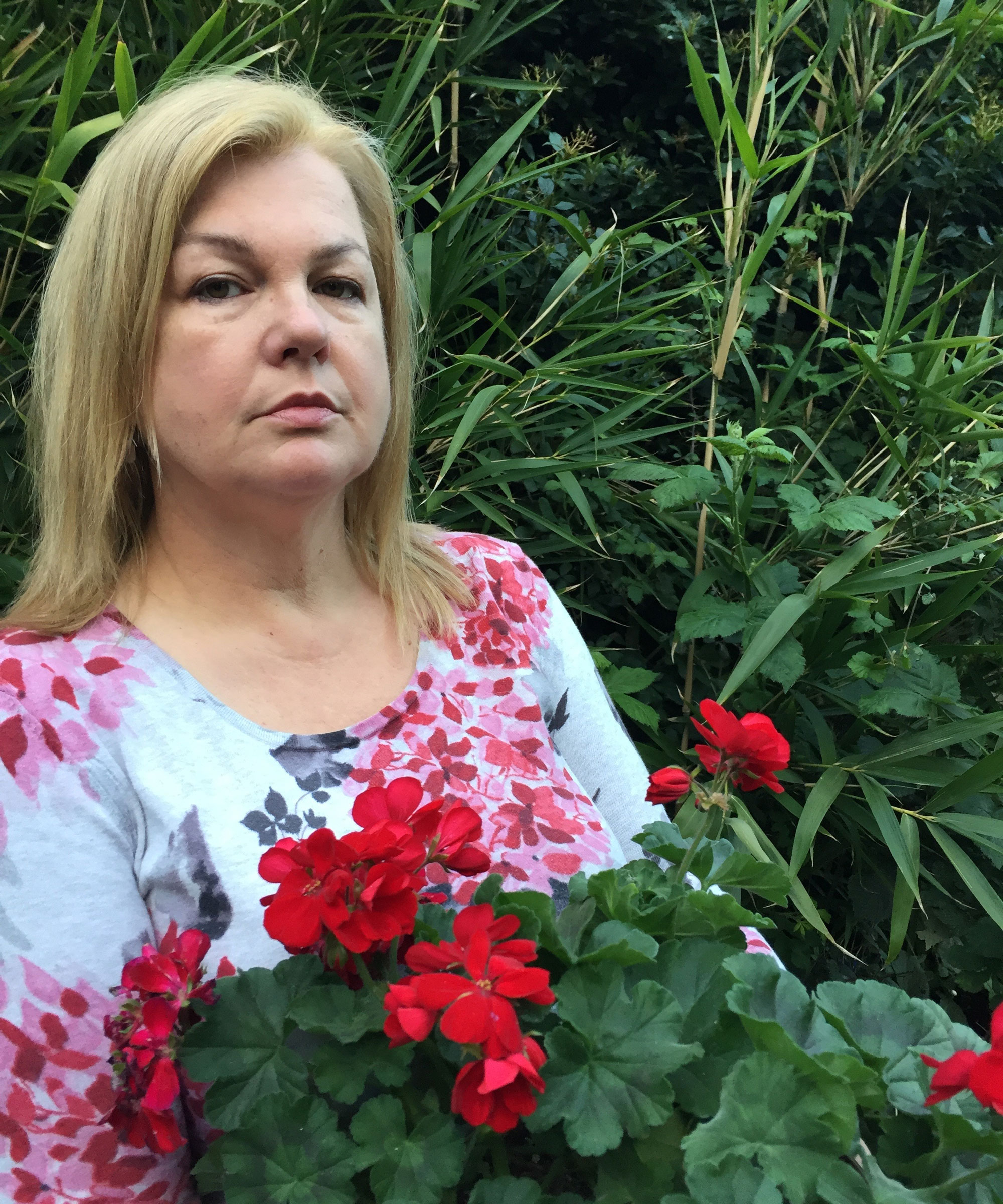 Lifestyle journalist Sarah Wilson has been writing about flowers, plants, and garden design and trends since 2015. Having already studied introductory garden and landscape design as well as a course in floristry she is currently adding to her list of qualifications with an RHS Level 2 course in the Principles of Plant Growth and Development. In addition to homesandgardens.com and livingetc.com she's written for gardeningetc.com, Modern Gardens and Country Homes & Interiors magazines.