When should I start mowing my lawn in spring? Expert tips on getting the timing right
If you're unsure when to get the lawn mower out for the first time in spring, let these pro gardeners guide you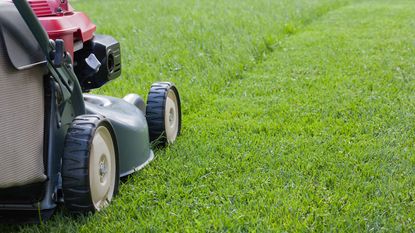 (Image credit: Stoncelli/Getty images)
Sign up to the Homes & Gardens newsletter
Decor Ideas. Project Inspiration. Expert Advice. Delivered to your inbox.
Thank you for signing up to Homes & Gardens. You will receive a verification email shortly.
There was a problem. Please refresh the page and try again.
You might be able to feel the warmth of the sun and hear the birds singing, but does that mean it's now time to start mowing the lawn in spring? If you're not sure whether you should be firing up the mower just yet, help is at hand.
Although you might be up to speed with how often to mow a lawn, knowing when to begin mowing at the start of the growing season can seem more problematic. Too late and you could be faced with pushing the mower through long, unruly grass causing untold damage; too early and there are fears of it never recovering.
According to the lawn experts, however, there's no set date in spring when you should be giving your lawn the first cut of the year, but it turns out there a few key signs to look out for. So to help take the stress out of the all-important decision making about mowing the lawn for the first time in spring, we've consulted leading lawn care specialists and here is what they advise.
When to start mowing the lawn in spring
'There is no specific date at which to begin mowing your lawn in the spring,' says Eric DeBoer, agronomist at Simple Lawn Solutions. 'If soil temperatures have risen north of 50˚F your grass is probably initiating some sort of growth.
'It can be good to get out there pretty early on, as sort of hitting the reset button prior to beginning the year. Just don't wait too long, where you will be scalping really long grass; this can be counterproductive.'
Key signs it's time to start mowing in spring
The exact date you should start cutting the lawn after winter really depends on a few different factors, such as your location, the current climate and the condition of the lawn.
'In general, you should wait until the grass has started to grow actively and is at least 3 inches tall before you begin mowing,' says Stacie Krljanovic, head groundkeeper in Houston, TX and an advisor for Patio Productions. 'In many areas, the spring season brings a period of rapid grass growth, and you may need to mow your lawn as often as once a week to keep it looking neat and healthy.'
Lina Cowley, Senior Editor at TrimmedRoots.com agrees: 'The best time to start mowing your lawn in spring is when the grass is around 3 inches tall. This will allow the grass to fill out evenly and help prevent scalping.'
This stage of growth often occurs around mid to late March in cooler and temperate regions, but it's well worth monitoring the growth rate for a few of weeks before deciding to dust the mower off.
Besides temperature and climate, there are few other factors that can influence your lawn's growth rate and when you'll need to get your lawn mower out for the first cut of the season.
'If your lawn is in good condition and has been properly cared for throughout the fall and winter, it should be ready for mowing by late March or early April,' says Stacie Krljanovic. 'However, if your lawn is in poor condition, it may need some extra care and attention before you start mowing. This might include dethatching, aerating, fertilizing a lawn, and overseeding, all of which can help to promote healthy grass growth and prepare the lawn for the growing season.
'In any case, it's a good idea to keep an eye on the condition of your lawn and adjust your mowing schedule as needed to ensure that the grass is growing healthily and looking its best.'
Getting the best mower height for a spring lawn is also a good idea to ensure you're cutting it properly early in the season.
FAQs
What month should you start mowing?
This date really does depend on where you live, the local climate and the state of your existing lawn. As a rule, wait until mid to late March, when the grass has reached around 3 inches tall and look to reduce the height by a third. Taking off any more will stress the grass and slow future growth, possibly weakening the lawn.
When should you avoid cutting the grass in spring?
If you've recently planted grass seed, cutting a newly sown lawn too early can halt its development resulting in a sparse and patchy lawn. Make sure you wait until the grass blades have grown to at least 2 inches before mowing for the first time. Set mower blades high to avoid stressing the plants and allow a rest period of 5-7 days before repeating.
Cutting the grass too early or too late in the day can also cause problems. Mowing too early when dew is still on the ground can cause the mower blades to clog up and grass to be pulled rather than cut. A cut in late afternoon or evening can lead to fungal spores taking hold and developing overnight.
Sign up to the Homes & Gardens newsletter
Decor Ideas. Project Inspiration. Expert Advice. Delivered to your inbox.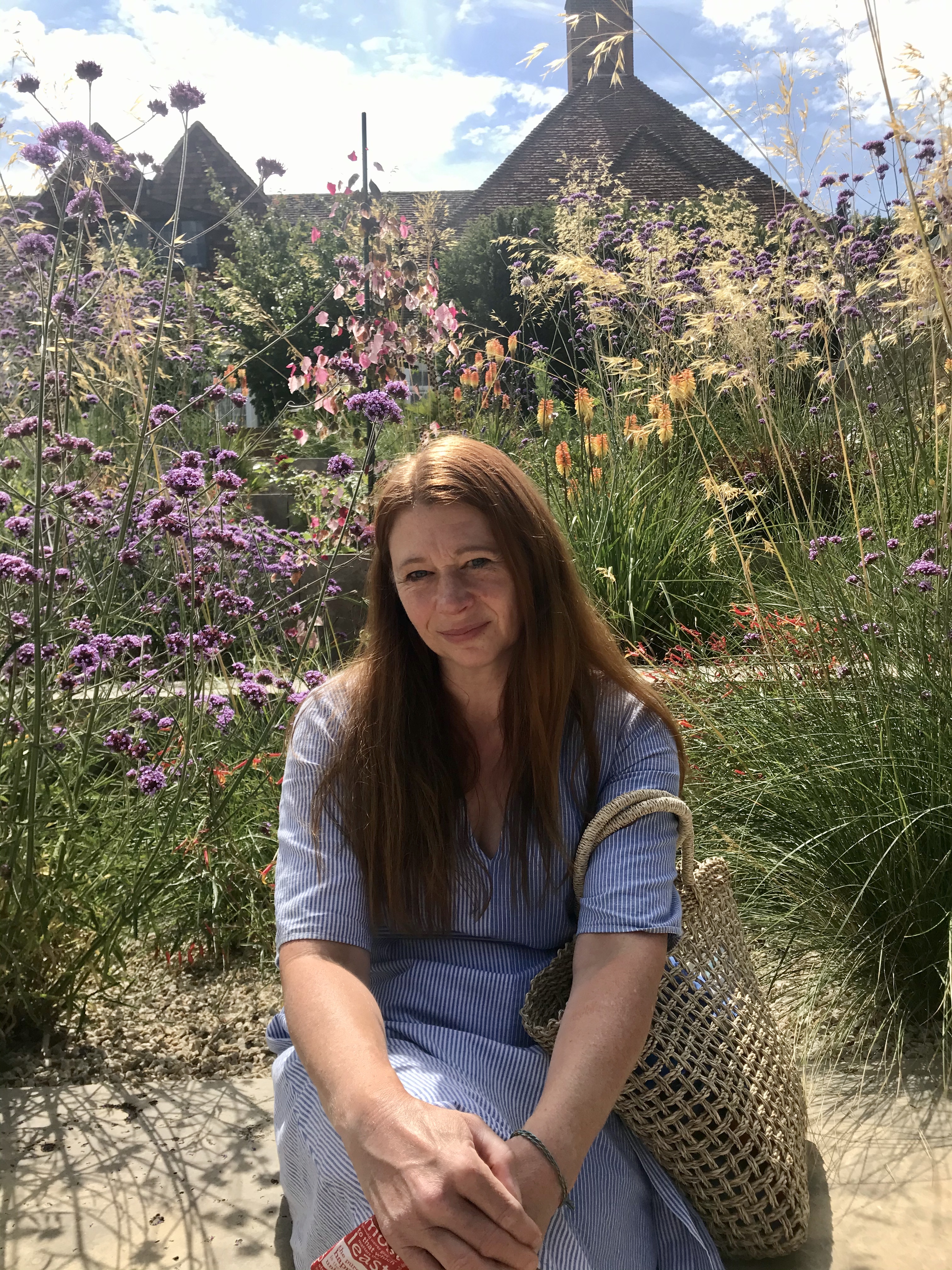 Jill Morgan has spent the last 20 years writing for Interior and Gardening magazines both in print and online. Titles she has been lucky enough to work on include House Beautiful, The English
Home, Ideal Home, Modern Gardens and Gardeningetc.com. Although much of her career has involved commissioning and writing about reader homes and home improvement projects, her
everlasting passion is for gardens and outdoor living, which is what she writes about for Homes & Gardens.