When to lay turf – for a lush, healthy lawn
Discover when to lay turf for the fastest route to a lawn you can be proud of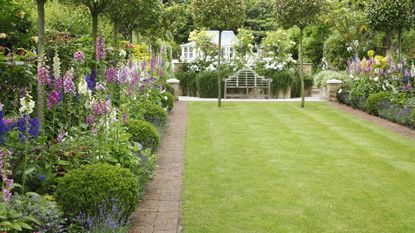 (Image credit: Annaick Guitteny)
Knowing when to lay turf is important if you want to grow a healthy lawn that establishes quickly.
Nothing lifts a yard like lush, thick grass, so if a new lawn tops your garden wish-list, then laying turf is the quickest way to achieve it.
Alternatively, choose from the best fast-growing grass seed to grow your lawn from scratch. As when laying turf, you must know when to plant grass seed for good results.
Before replacing an existing lawn with new turf, however, try to understand what went wrong with the old lawn. 'You need to make sure that you maintain your lovely fresh turf well, so you must not slip back into bad habits,' says David Hedges Gower, chairman of the Lawn Association.
'There are several reasons that you may need new turf, but the four main ones are lack of maintenance, poor soil, shade, or drainage issues. All of these can be remedied with good lawn care.'
Take time to research the best local turf suppliers and ask their advice for the optimum grass mix for your garden.
'Ensure that you ask about soil if you are changing ground levels. It is also possible to use different turf for different areas – for example, if you have a shady spot,' adds Hedges Gower.
To make the most of your freshly laid turf, finish it off with stylish lawn edging ideas and look after it with one of the best ride-on lawn mowers.
When to lay turf
Technically, it is possible to lay turf at any time of year – but to get the best out of your new lawn, you should keep an eye on the weather forecast.
'When you lay turf, you want the roots to be able to grow and settle in easily. The best conditions for this are mild weather and moisture,' says Jeremy Yamaguchi, CEO of Lawn Love.
The only time you must absolutely avoid laying turf is during snow, frost and periods of heavy rain.
However, it's not just about deciding when to lay turf – you must also consider how the lawn will cope with the weather in the weeks to come.
'You need to prepare carefully for the necessary maintenance, so keep an eye on the seasonal conditions and, where possible, utilise the rainfall and cool conditions nature supplies us with,' says Hedges Gower.
When is the best time to lay turf?
'Generally, early fall and spring are the best time to lay turf because the weather is mild, there is plenty of moisture, and the ground won't freeze or dry quickly,' says Yamaguchi.
Warm-season grasses, such as Bermuda grass and zoysia grass, can be laid successfully in either season, although cool-season grasses, such as tall fescue and ryegrass, may fare slightly better in the fall.
If you want to ensure your garden is ready for hosting summer BBQs and lazy picnics on the lawn, then spring is the latest you should lay turf. 'Laying it at this time of the year means that your turf will be well established and ready to enjoy throughout the summer months,' says Rodney Riley, manager of Online Turf.
'However, as turf is pretty robust there is no excuse to keep putting it off until another season.'
Is winter a good time to lay turf?
When considering when to lay turf, winter may seem like the worst possible time, but that is not necessarily the case.
'Believe it or not, winter is a perfectly good time to lay turf,' says Riley. 'It will take a bit longer to root in the cooler, less sunny time of the year, but give it time and you will have a lovely new lawn.'
However, you can only lay turf in winter when there is no frost or snow on the ground. 'This is the only time when turf will not be able to root in – and chances are your supplier will be struggling to harvest it from the hard ground too.'
While it is best to lay turf as soon as possible after it has been delivered, winter conditions will allow you to store it for a day or two. Although the turf needs to be unrolled, to allow it to breathe.
'If there is no rain forecast, give it a watering once laid, but at this time of the year the weather should take care of most of the watering needs,' adds Riley.
Can I lay turf in hot weather?
You can lay turf in hot weather, but it will need more aftercare than when laid in other seasons. A heatwave or drought could prove particularly problematic.
'It is important to lay the turf as soon as possible, on the same day that it is delivered in the summer – request an early delivery so you have plenty of time to lay it,' says Riley.
If you are unable to lay the turf until the next day, then unravel the rolls of turf and water them if they look dry.
During hot weather, turf may lose some of its color, but once it is laid and watered it should soon turn green again.
'Make sure you water the turf well every evening for the first couple of weeks with a hose or sprinkler – giving it a good soaking. Following this, water more occasionally as and when needed,' says Riley.
Tips for laying turf
Good preparation is essential to laying turf successfully. 'Don't cut corners when preparing,' says Hedges Gower. 'Cultivate the soil well before laying and check for any low or poor drained areas. Add soil conditioners prior to laying, to enable quicker and deeper rooting.'
Do lay turf as soon as possible after it arrives, before it loses its color – ideally on the same day, as it won't store for more than a day or two at most. If you do have to delay, then unroll it and water if needed.
'Don't lay new turf over old,' says Hedges Gower. 'Remove all existing vegetation and then work over the ground to remove compaction of soil.'
Start by laying full-width strips of turf around the perimeter of your lawn – if you use small sections, they could dry out. The edges should abut but not overlap. Cut edges neatly with a sharp knife.
After laying, water your new turf regularly – a good tip is to water it until the roots prevent you from lifting the turf at the edges.
Sign up to the Homes & Gardens newsletter
Decor Ideas. Project Inspiration. Expert Advice. Delivered to your inbox.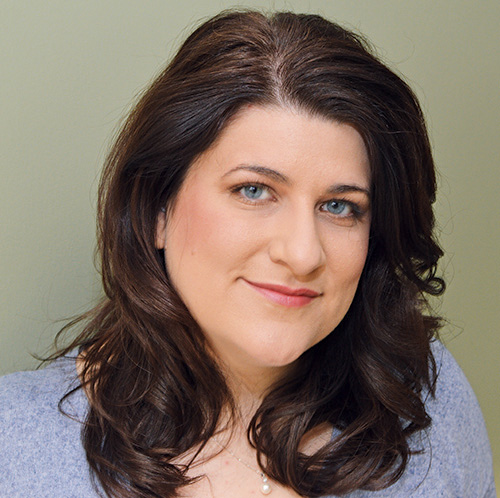 As editor of Period Living, Britain's best-selling period homes magazine, Melanie loves the charm of older properties. I live in a rural village just outside the Cotswolds in England, so am lucky to be surrounded by beautiful homes and countryside, where I enjoy exploring. Having worked in the industry for almost two decades, Melanie is interested in all aspects of homes and gardens. Her previous roles include working on Real Homes and Homebuilding & Renovating, and she has also contributed to Gardening Etc. She has an English degree and has also studied interior design. Melanie frequently writes for Homes & Gardens about property restoration and gardening.