Air conditioning types – 5 ways to cool your home
With different options to suit different needs, here's all the info you need to choose the right air con for your property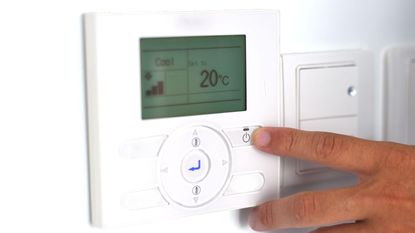 (Image credit: Alamy)
Imagine living without air con on the hottest days. Not a comfortable thought, right? Heat and humidity can be exhausting, debilitating and generally unpleasant, so it's essential to choose the best air conditioning unit for your home. But which is the best air conditioning type for you?
These systems are available in various formats but they all work by removing heat and humidity from indoor air and returning cooled air to your interior. Most air con units operate by using a refrigerant chemical with a compressor, condenser coil and evaporator coil, which all work together to deliver your fresh, cool air for working, relaxing and sleeping better at night.
When choosing which air conditioner to install, think about the size of space you want to cool down. Is it for just one room or a whole house? Are you a homeowner or a renter? For single rooms or rentals, portable or window units are the best option. Homeowners with big budgets are better off with a full central system while those who need to watch their pocket should go for split or ductless. Are you looking for eco cooling options or is that not an issue?
'When choosing an air conditioning unit, think about your budget, climate, current AC setup and home size and layout,' says Mallory Micetich, a home expert at Angi. 'Consider how much maintenance you're willing to do and whether or not a noisy AC unit would bother you. You should also think about the long-term costs and energy efficiency. A more efficient system will help drive down your utilities. If you're not sure which type of AC to choose, bring in a pro to get their opinion. They'll be able to tell you which type of air conditioner will work best for your home.'
How to choose the best air conditioning for your home
There are many things to think about before parting with your cash. Here are the main considerations, according to Jack Miller, founder of How I Get Rid Of:
Cooling capacity
This will be heavily dependent on the square footage of your room. But if you're dealing with a small one that's at least 90 square feet, you want a unit with a capacity of up to 5,000 BTUs per hour. For rooms as big as 200 square feet, you need a unit with a capacity of up to 24,000 BTUs per hour.
Filtration system
If you're using the AC regularly, you want the unit to have top-notch filtration. In this case, ACs with anti-bacterial and dust filters are the way to go. As long as filters are kept clean, you can run your AC even when the air quality is bad.
Energy efficiency
For this you want an inverter unit. Not only is it more energy efficient but it offers more consistent cooling as well.
5 types of air conditioning and the costs involved
As well as effectiveness, ease of installation and energy efficiency, you also need to factor in the cost of buying the AC unit and its installation. Here's all the info you need to make an informed choice.
Window air conditioners
Suitable for smaller rooms, window air conditioners are a great option for limited space as they are either wall or window mounted, saving valuable floor space. The downside is that they're unlikely to be aesthetically pleasing and they block up some of the window, reducing the amount of natural light. They can also be pretty noisy. One of the most highly rated models is the Midea U with prices from around $399 to $600. You can buy one at Home Depot, too. It's a great affordable option. Users also say it's not too noisy.
Another brand to look out for is Frigidaire. It's a fairly basic design, isn't that attractive and said to be noisier than the Midea U but it is well priced at around $299.
'Window air conditioners are a budget-friendly way to cool down a specific room in your home,' agrees Mallory Micetich, a home expert at Angi. 'Window units are affordable, easy to install and energy efficient, but they can't cool down your entire home when it's hot outside. They also tend to be noisy and need to be winterized when the cooler months come around. However, window air conditioners are a great way to boost your central AC unit when it's particularly hot outside. Installing a window unit usually costs between $150 and $500.'
Portable air conditioners
'Portable air conditioners are ideal for temporary cooling because you can pick them up and move them from room to room,' adds Mallory Micetich of Angi. 'They're affordable and easy to install, but they can't cool down an entire house on their own. Expect to pay between $250 and $500 for a portable AC unit.'
The advantage is that you can move them from room to room so they are ideal for cooling down a home office during daytime and the bedroom at night. The downside is that they can be quite noisy and you'll need to empty the water basin often, especially when it's really humid.
Split or ductless air conditioners
For larger rooms you'll need a larger budget. The benefit of a split or ductless system is that you'll be able to cool rooms of any size though you'll need to have a few thousand dollars to hand.
'Not only do these machines provide superior cooling performance, but they also come with all the features and versatility that you could want,' explains Alex Woollam, licensed plumber and founder and CEO of Waterline Plumbing.
'For example, some models allow you to control your temperature in multiple rooms simultaneously, while others feature automatic climate control functionality. And if noise is a significant issue for you, check out units designed without noisy fan technology. The cost of installing a split (ductless) air conditioner typically depends on the size and type of unit and location. However, you can generally expect to pay between $1,000 and $3,000 for installation. You may also be required to purchase an annual service contract if you choose this system.'
Central air conditioners
The most effective and efficient solution is a central air conditioner, which can be used to cool the whole house. To save energy, look for inverter units rather than conventional units. The difference is that once a room is cooled, inverter air conditioners lower the speed of the compressor motor to save energy.
Central air conditioners work by distributing cooled air through existing ducts in every room and all the equipment is installed outside, apart from the air handler, which is usually shared with the furnace. As well as being cheaper to run, it's also exceptionally quiet and unobtrusive so a great all-round choice though be prepared for costly annual maintenance.
'Central air conditioners are the most popular choice among homeowners,' adds Mallory Micetich of Angi. 'These units are effective, quiet and easy to program, making them a great option for large spaces. However, they tend to be pricey and require a professional installation with ducts. On average, central AC units cost between $3,800 and $7,500.'
Geothermal hybrid or dual fuel air conditioners
For an eco-friendly option, a geothermal hybrid or dual fuel system uses less energy and emits fewer harmful pollutants into the atmosphere. The cost of installation is pretty steep however, ranging from around $7,500 to $12,000.
'These units are typically more efficient and require less maintenance over time,' adds Alex Woollam of Waterline Plumbing. 'Heat pumps convert thermal energy from the earth into mechanical or electrical energy that can be used for heating purposes. The cost of installing a smart Geothermal Hybrid/dual fuel air conditioner can vary depending on the type and size of the unit that you choose. Typically, hybrid units are less expensive to install than traditional air conditioners, but they may not be as efficient in energy usage.
'Dual fuel units are more costly to install but typically use less oil or gas throughout the year, which benefits the environment. When choosing an installation company, ask about their fees and estimate how much it will cost you.'
Can I get a smart controlled air conditioner?
Yes, some systems can be remotely operated using an app on your smartphone or via voice control using Alexa or Google Assistant. You'll need good, reliable WiFi in your home for it to run smoothly and choose a model that is compatible with a smart app.
Some models to look for include the Midea Smart Inverter Window Air Conditioner, Sensibo Sky Smart Home Air Conditioner System and the Cielo Breez Plus Smart Air Conditioner Controller.
Which type of air con is the most energy efficient?
Split air conditioners have the best energy efficiency and are more energy-saving than window or portable models. A split system will help keep running costs down so is worth the investment long-term.
Sign up to the Homes & Gardens newsletter
Decor Ideas. Project Inspiration. Expert Advice. Delivered to your inbox.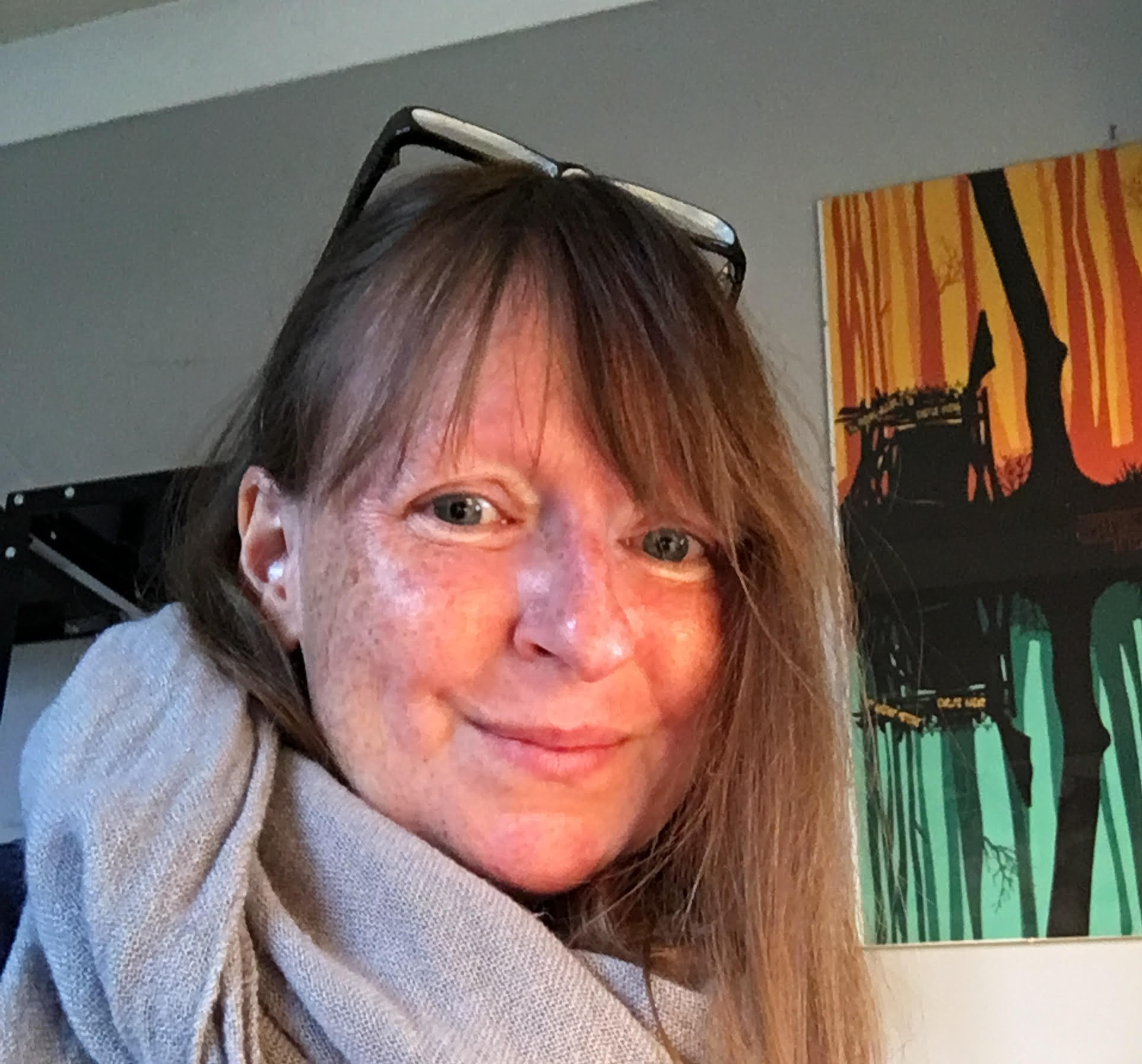 Hayley is an interiors journalist, content provider and copywriter with 26 years experience who has contributed to a wide range of consumer magazines, trade titles, newspapers, blogs and online content. Specialising in kitchens and bathrooms, she has twice won the CEDIA Award for Best Technology feature. Hayley writes for H&G about kitchens, bathrooms, cleaning, DIY and organizing.