This chic historic French château provides inspiration for the owners' Parisian parfumerie brand
The château in the Gascony countryside offers a place for Victoire de Taillac-Touhami's family to regroup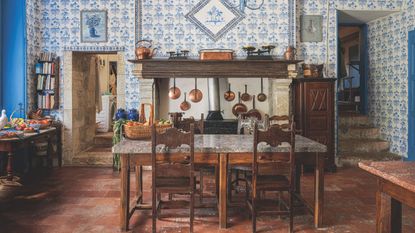 (Image credit: Mineun Kim)
Sign up to the Homes & Gardens newsletter
Decor Ideas. Project Inspiration. Expert Advice. Delivered to your inbox.
Thank you for signing up to Homes & Gardens. You will receive a verification email shortly.
There was a problem. Please refresh the page and try again.
Victoire de Taillac-Touhami and her husband, Ramdane Touhami, may have moved all over the world with their work, but this historic château in Gascony has always been a constant in their peripatetic lives.
'It's a real family home where my mother, my four siblings and our children can come; sometimes it's all of us, sometimes it's one of us,' Victoire tells Rachel Leedham, adding, 'Even when we were living in Tokyo, we came back for Christmas because it was so important for our three children to be here.'
Victoire and Ramdane are the dynamic French creatives responsible for the revival of the oldest candle maker in the world, Cire Trudon; nine years ago, they took on a new challenge by relaunching a 19th century Parisian parfumerie, Officine Universelle Buly. Victoire is in no doubt that the château has influenced the couple's passion for historical brands.
'The smell of the old leather books in the library inspired Ramdane to create one of Cire Trudon's candle fragrances, and we have some beautiful woodcut prints in Buly's Rue Bonaparte store in Paris that used to hang in my mother's bathroom; they also inspired some of the packaging,' she notes.
The oldest parts of the house, including the tower, were built in the 14th century for the bishop of nearby Auch Cathedral, although much of the building dates back to the 16th and 17th centuries. It was purchased in the 1920s by Victoire's grandfather shortly after he married his Scottish wife.
'My late father was born in the house and he was always incredibly attached to it. I would say that ninety-five per cent of our childhood holidays were spent here,' recalls Victoire.
The decoration of the interiors is largely the work of Victoire's mother, Marie-Cécile.
'She renovated it in the 1970s and since then the rooms have been updated when needed, although this is the source of endless discussions. Some of my siblings never want to change a thing while there are others who want everything to be perfect. I would say I sit somewhere in the middle,' Victoire laughs.
Each sibling brings their different skill sets to the table: for example, Marie-Hélène – an established jewellery designer who divides her time between Paris and Jaipur – sourced the beautiful block printed fabric for the dining room curtains in Jaipur, to team with the rich Indian yellow of the wallpaper selected by her mother.
'Our mother's choices are often quite audacious,' remarks Victoire, pointing out the bright delphinium blue of the woodwork in the kitchen, which offsets a fresh blue and white wallpaper in an elegant cartouche design.
Fine antiques are used on a daily basis and include Meissen candelabra and a pair of Louis XIII-style armchairs that once belonged to the de Taillac's ancestor Isaac de Porthau, the royal guardsman on whom Alexandre Dumas based his character Porthos in The Three Musketeers.
On the beautiful marble mosaic floors – all created by an itinerant Venetian craftsman working in the region in the 19th century – are rugs picked up by Victoire's parents when they lived in Lebanon and Libya in the 1960s.
Victoire's contributions can primarily be seen in the château's gardens – 'I like to spend all my time outside when I'm here' – and for the last decade or so, she and Marie-Hélène have also been recreating the vegetable garden.
Their endeavors proved one of the catalysts for Les Jardins Français, Ramdane's latest perfume collection for Buly that he based on vegetables and herbs.
'Ramdane came across a beautiful 19th century collection of seeds and this, together with memories of his parent's vegetable garden and my more recent experiments, really struck a chord,' recounts Victoire. Proof positive that this creative pair continue to find inspiration in this much-loved family home.
Sign up to the Homes & Gardens newsletter
Decor Ideas. Project Inspiration. Expert Advice. Delivered to your inbox.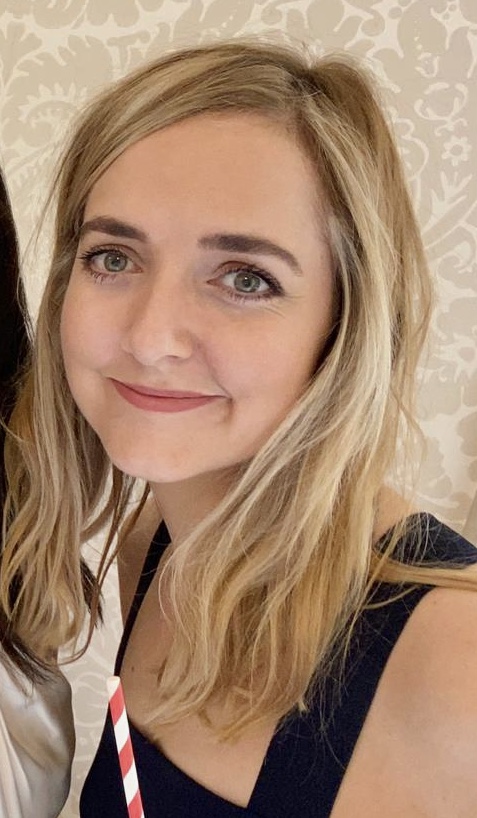 Jo Bailey has been Deputy Editor of Homes & Gardens since late 2021, overseeing all features for the print edition. Previously, she worked as the News & Shopping Editor across H&G and Livingetc - one of Future Plc's sister brands - this is where she learnt to discover the best news stories, latest trends and honed her understanding of Homes and Gardens' over 100-year-old brand.
Before joining Future Plc, she worked as an interior stylist for over ten years, specialising in commercial photo shoots for luxury clients such as; Design Centre Chelsea Harbour, The Romo Group, Christopher Farr Cloth and Heal's. She has worked closely with Homes & Gardens and Livingetc for over a decade, having styled and produced editorial shoots and events for both titles over the years.