The 12 top American interior designers you need to know
From Michigan to New York City, let us introduce you to some of our favorite American interior design stars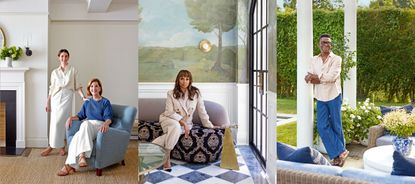 (Image credit: McGrath II, Joshua McHugh | Romanek Design Studio, Michael P.H Clifford | Apartment 48, David Land)
America is renowned for representing a truly eclectic and diverse mix of design styles, from Californian cool to luxurious uptown elegance; and behind these ever-adapting movements of design, are some of the biggest and best interior designers in the world.
For the very latest in interior design and for some beautiful inspiration, explore our collection of our favorite American interior design talents.
America's interior design stars
Some of the freshest interiors come courtesy of creatives in the US, and we have curated a collection of designers who are all making an impact on the world of interior design – in America and beyond.
1. Apartment 48
Following an organic approach that is based on storytelling to build strong narratives for the interiors he designs, Rayman Boozer expresses his talent through bright colors, vibrant materials and strong patterns – the result translates visually into optimistic spaces that are a joy to be in.
Since founding Apartment 48 in 1994 in New York City, Rayman has honed his design voice and now helps clients to reveal their own through beautiful homes, offices and boutiques. Drawing inspiration from fashion, cinema and travel, he has an inimitable, effortless style that immediately catches the eye.
2. Becca Interiors
Owner and principal designer Becca Casey grew up in the English countryside, before eventually moving to the other side of the Atlantic and launching her design career in New York City.
Currently based in Connecticut where she leads her interior design firm, Becca Interiors, Becca brings her style – rooted in the UK – to homes across the US. Weaving vintage and custom designs with warm tonal finishes, she finds inspiration from many sources, including her travels back home to the UK and to other destinations.
'I think my work is unique in that it blends British and American influences,' says Becca. 'Though we may have a rich focus on patina and traditional English silhouettes, we are nuanced in serene backdrops and often play with scale, similar to styles you would find on the West Coast of the US.'
3. Commune
Known for their work across architecture, interiors, and graphic and product design, Roman Alonso and Steven Johanknecht are the creative duo behind Los Angeles-based studio, Commune.
Collaborating with artists and artisans around the world, they chose a name that stands for community. While Roman was born in Caracas, Venezuela, and emigrated with his family to Miami where he studied film and art history, Steven grew up in New York and studied communication design, followed by painting and art history. Together they have designed the interiors of several Ace Hotels, including Kyoto, Chicago, Downtown LA and Palm Springs, in addition to boutiques, private homes and furniture.
Throughout the years and the projects, their creative spirit has become the epitome of California cool.
4. Jean Stoffer Design
Kitchen-centric interior design is Jean Stoffer's trademark, but it's not everything. 'Although we work on new construction, we love old homes and maintaining their character while modernizing them for the way people live,' she says.
A family affair, the studio welcomed Jean's adult children John, Grace and Daniel in 2016. Since then, they have opened a brick-and-mortar store in Michigan, called Stoffer Home, followed by an online shop.
The launch of Stoffer Home Cabinetry crystallized Jean's passion for British-inspired kitchens. With her TV show The Established Home and first book Establishing Home: Creating Space for a Beautiful Life with Family, Faith and Friends released last November, Jean never stops expressing her creativity.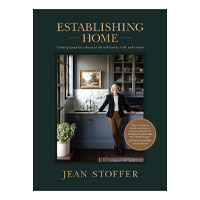 Establishing Home: Creating Space for a Beautiful Life with Family, Faith and Friends by Jean Stoffer | $20.30 at Amazon
In Establishing Home, Jean tells her story of her life as a part-time receptionist to the founder of an award-winning home design company and star of the Magnolia Network's show, The Established Home. Along the way, she shares what she learned about design, business, parenting, and relationships.
5. Ken Fulk
'I don't consider myself a designer as much as a director, casting a team of brilliant artisans and creating experiences from beginning to end,' says Ken Fulk, who has offices on both the West and East coasts (in San Francisco and New York).
'Whether it's a penthouse in London, a members' club in Texas, or a yacht in the South Pacific, it's always about making every moment matter – from the scent to the soundtrack to the wardrobe – and all the daily rituals that add up to a life well-lived.'
Currently working on an upcoming hospitality project located on Northern California's best-kept secret destination, Ken is teaming up with veteran hotelier Clark Lyda to reimagine Mankas, an epicurean retreat at Point Reyes National Seashore, scheduled to debut in summer 2023. The duo also plans to transform New Orleans' historic Soniat House and the Berkshires' famed Blantyre estate.
6. McGrath II
Co-founded and led by Suzanne and Lauren McGrath, the NYC-based studio, McGrath II is known for infusing classic interior details into homes where past and present subtly intertwine through a holistic approach that makes every detail count.
Passionate about layering textiles to bring life and energy to a room, Lauren – who worked as a fashion news writer at Teen Vogue for years – enjoys sourcing vintage and bespoke artisanal pieces globally to shape playful atmospheres with Suzanne, a former style editor and television producer for Martha Stewart Living Television – and the recipient of five Daytime Emmy Awards.
The duo leaves no stone unturned in their quest for memorable interiors. 'Quarterly trips to the UK and France are part of our work schedule to find antiques and lighting for our client's interiors,' they say.
7. Nicole Hollis
With offices in San Francisco, California, and projects in Hawaii, Mexico and Napa Valley – to name only a few locations – creative director and principal Nicole Hollis – who leads her team with her husband, CEO Lewis Heathcote – designs timeless residential and hospitality interiors where elegance and sophistication are always reflected, without forgetting the bold touches.
Constantly pulling inspiration from nature, fine art and fashion, Nicole Hollis weaves character into each project and collaborates with designers, craftspeople and artists to create custom pieces, with the ambition of 'elevating the human spirit' through the spaces conceived.
8. Roman and Williams
After designing sets for Hollywood films for a decade, principals Stephen Alesch and Robin Standefer founded their multidisciplinary architecture and design studio, Roman and Williams in 2002, focusing on craftsmanship and history in all their projects – which range from NoMad London and the British Galleries at the Met to La Mercerie and their OVO furniture collection.
Fascinated by nature, geometries and historical archetypes, they create timeless spaces and objects in pursuit of elevating the everyday. In 2017, the duo opened Roman and Williams Guild with a curated selection of furniture, lighting and home accessories designed by them and created by artisans from around the world.
At the end of 2021, they launched Guild Gallery. 'While the Guild celebrates a beauty that derives from function, the Gallery focuses purely on form. The Guild is all about an eclectic mix; the Gallery spotlights the object, artist and process,' they say.
9. Romanek Design Studio
'We don't have a stamp look,' says Brigette Romanek. 'We work to listen to our clients about what's important to them and make that stunning.' Case in point: Gwyneth Paltrow's estate in Montecito.
Brigette lived in different parts of the world before landing in Los Angeles, where she leads her studio filled with team members who – as she puts it – need to 'think differently'. 'I call my style "liveable luxe" – beautiful interiors that aren't precious,' she says. 'Good design has a function and that's to serve you and make sure you are comfortable. I make spaces that are meant to be enjoyed and not just looked at or used occasionally. They are soulful rooms.'
10. Sean Anderson Design
'I'd say my layering is what I'm best known for,' says Sean Anderson, a Mississippi native based in Memphis, Tennessee. 'I love juxtaposing colors and textures that live within that classic, organic palette and finding new ways of presenting them.'
With his small team, Sean likes to mix high and low, pushing the boundaries a bit in either direction. 'That's part of what thrills me about this work – the tension created by colligating something light with something dark, or something rough with something fine,' he says. 'There's a balance I seek out and when I feel the work is balanced, that means it's complete.'
11. Sheila Bridges
Creative visionary and design tastemaker, Sheila Bridges, has called Harlem her home for more than 25 years. Originally from Philadelphia, Pennsylvania, she lives and works in this neighborhood of New York City where she has created two of her most renowned projects: the 8,300-square-foot offices of former US president Bill Clinton and her custom-designed Harlem Toile de Jouy wallpaper, which is part of the permanent collections of several museums – including the Brooklyn Museum, the Cooper Hewitt, Smithsonian Design Museum, the Philadelphia Museum of Art, and National Museum of African American History and Culture in Washington, DC.
Colors and multiple layers characterize Sheila's sensitive work. With rich textures and visual surprises in every nook, her interiors, which feature the best of craftsmanship, are full of character.
12. Studio Shamshiri
Approaching design as a holistic process driven by human experience, Los Angeles-based Studio Shamshiri was founded by Pamela Shamshiri and her brother Ramin in 2016.
'The greatest compliment is when people think we didn't do a thing, that this was all existing from the time the house was created,' says Pamela, who has a background in production, art direction and set design. 'We want our projects to feel like they were there forever with craftsmanship and integrity.'
Working on residential, commercial and hospitality spaces, the studio is also well-known for restoring homes originally designed by iconic architects. 'We draw inspiration from the past to create environments uniquely attuned to the rhythms of contemporary life, spaces that nourish the mind, body and soul,' says Pamela. 'Our hope is the unexpected, homes that don't remind you of anything you have seen before and might inspire a new vernacular in design.'
FAQs
How do I find the right interior designer?
Lots and lots of research goes into choosing the right interior designer.
All interior designers will have a unique style or specialty, so you will need to find someone who matches your design identity and with the needs and focus of your project.
From researching interior designers in your local area through design directories and magazines to spending time exploring portfolios online, once you have identified your sense of style and you're overall vision and inspiration for your project, find someone who can make your design dreams come to life.
---
Whether you're looking for an interior designer for an upcoming project, or are simply in need of some beautiful inspiration for your home, our collection of the American interior designers you need to know provides an inspiring starting point for many paths of design discovery.
---
Author / Karine Monié
Sign up to the Homes & Gardens newsletter
Decor Ideas. Project Inspiration. Expert Advice. Delivered to your inbox.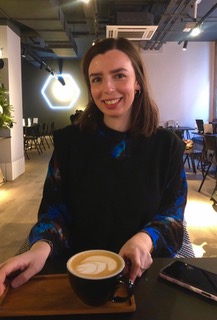 Zara joined Homes & Gardens in February 2022 as a Content Editor. After studying English Literature at University, she worked as an Ecommerce Website Editor, Content Writer and Buying Intern at multiple independent businesses within the luxury retail and lifestyle sectors. Her role at Homes & Gardens unites her love, experience and passion for the world of design and desire to create inspiring written content. She enjoys nothing more than discovering new trends, brands and products, whether that be in fashion, interior design or lifestyle.