7 dorm room organizing rules for less clutter and more space
Save space and save your sanity, all in the name of a successful school year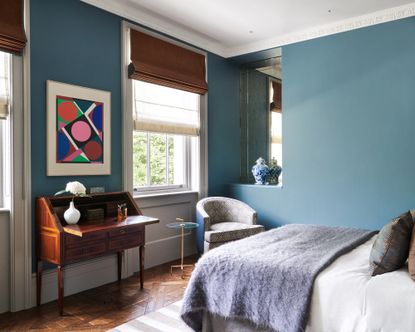 (Image credit: Davide Lovatti)
Sign up to the Homes & Gardens newsletter
Decor Ideas. Project Inspiration. Expert Advice. Delivered to your inbox.
Thank you for signing up to Homes & Gardens. You will receive a verification email shortly.
There was a problem. Please refresh the page and try again.
Just like houses, not all dorm rooms look the same, but there are some dorm room decorating and organizing rules that are universal. The floors and walls might be different across campuses, and closet space may vary. Even the bathroom and kitchenette set-up varies wildly from dorm to dorm. Yet, despite all the possible variations, some dorm room elements are always the same – and that's why it can be helpful to follow certain guidelines.
Best of all, doing so can help maintain order. Dorms don't have to be messy, crowded, and cluttered – and it's very possible to ensure from the start that things don't get out of hand as the school year moves along. We turned to the experts to find out what they suggest when it comes to keeping a dorm room neat and orderly, no matter the situation.
Here's what they had to say.
1. Bring a tape measurer
It's easy to buy into the hype of buying everything before you arrive, but Meredith Goforth, professional organizer and founder of House of Prim, strongly recommends waiting. Instead, she suggests measuring your space and planning accordingly.
'Optimizing spaces like under the bed, the top of the closet, the floor of the closet, and drawers is almost always improved by taking measurements first,' says Goforth. This is especially true if you have to travel far. Goforth points out that it's probably easier all around to measure, plan, and then buy what you actually need – and will use.
Meredith Goforth has a passion for stylish organizing. Before founding House of Prim, Meredith was a Bookings Editor for magazines, where she planned, produced, and executed cover shoots and fashion stories, making sure every detail was picture-perfect. A former New Yorker, she now lives in Westport, CT with her family. With three boys being born within three years of each other, and having moved house six times in five years, Meredith says the only way to stay sane was to become truly organized.
2. Shower caddies are your friend
Shower caddies are as synonymous with dorm culture as mini-fridges and shower flip-flops, and that's for a good reason.
'While not exactly for the dorm room, a shower caddy, at Amazon is a must!' says MK LaVallee, owner of OrderUp Design. 'If you have a traditional dorm room with shared bathroom spaces, having a shower caddy can make it significantly easier to organize your bathroom items and take them with you.'
But according to Marla Mock, President of Molly Maid, shower caddies actually can be great outside of the bathroom, too. 'Shower caddies make great non-shower organizers,' says Mock. 'Place it next to your bed for a DIY electronics holder.' You can also use them as desktop organizers, or for jewelry and for keeping makeup organized.
MK LaVallee started her professional organizing business, OrderUp Design, in May of 2018. Thought it started purely as a part-time dream job, LaVallee discovered just how many people need help in the area of organization. With years of professional organization experience plus a background in social work with Understanding and Treating Hoarding Disorder training, helping people get organized is LaVallee's true passion.
As president of Molly Maid, Marla is responsible for the overall leadership and growth of the Neighborly-owned cleaning company throughout the US. With over 20 years of business experience, Marla is known as a dynamic executive with expertise in operations, process improvement, and franchise experience in the home service category.
3. Make the most of your vertical space
According to Jan Johnson Serafen, a professional home organizer for The Ordered Home, Inc., the first rule of a well-organized dorm room is to maximize your vertical space. This applies to everything from shelves to closets and backs of doors.
'Most dorms don't allow attached systems, meaning those that attach via nails or screws, but there are plenty of over-the-door storage systems, at Amazon,' says Serafen. 'A quick Google search will generate options for every budget.'
In fact, Mock suggests adding these storage systems to any possible door, and using them for more than just shoes. 'Hang a shoe organizer on the back of both your dorm room door and your closet door,' she says. 'One for shoes, the other for snacks, school supplies or anything without a home.'
The Ordered Home Inc. is a professional home-organizing firm that organizes fine homes in Atlanta and beyond. As parents, Serafen and the rest of The Ordered Home Inc team have moved and organized their own college students into and out of dorm rooms, apartments, sorority/fraternity houses, study abroad spaces, 1st apartments, and more, so their field experience is rather vast.
4. Utilize the space under your bed
Whether you loft or raise your bed, experts overwhelmingly agree that the space beneath your bed is prime storage real estate.
'Choose your under-the-bed storage solutions depending on bed height – are you lucky enough to have a lofted bed?' suggests Serafen. 'Also, decide whether you need under-bed drawers or stackable bins. Wheeled under-bed storage bins, at Amazon, are another option, and these make for especially easy access.'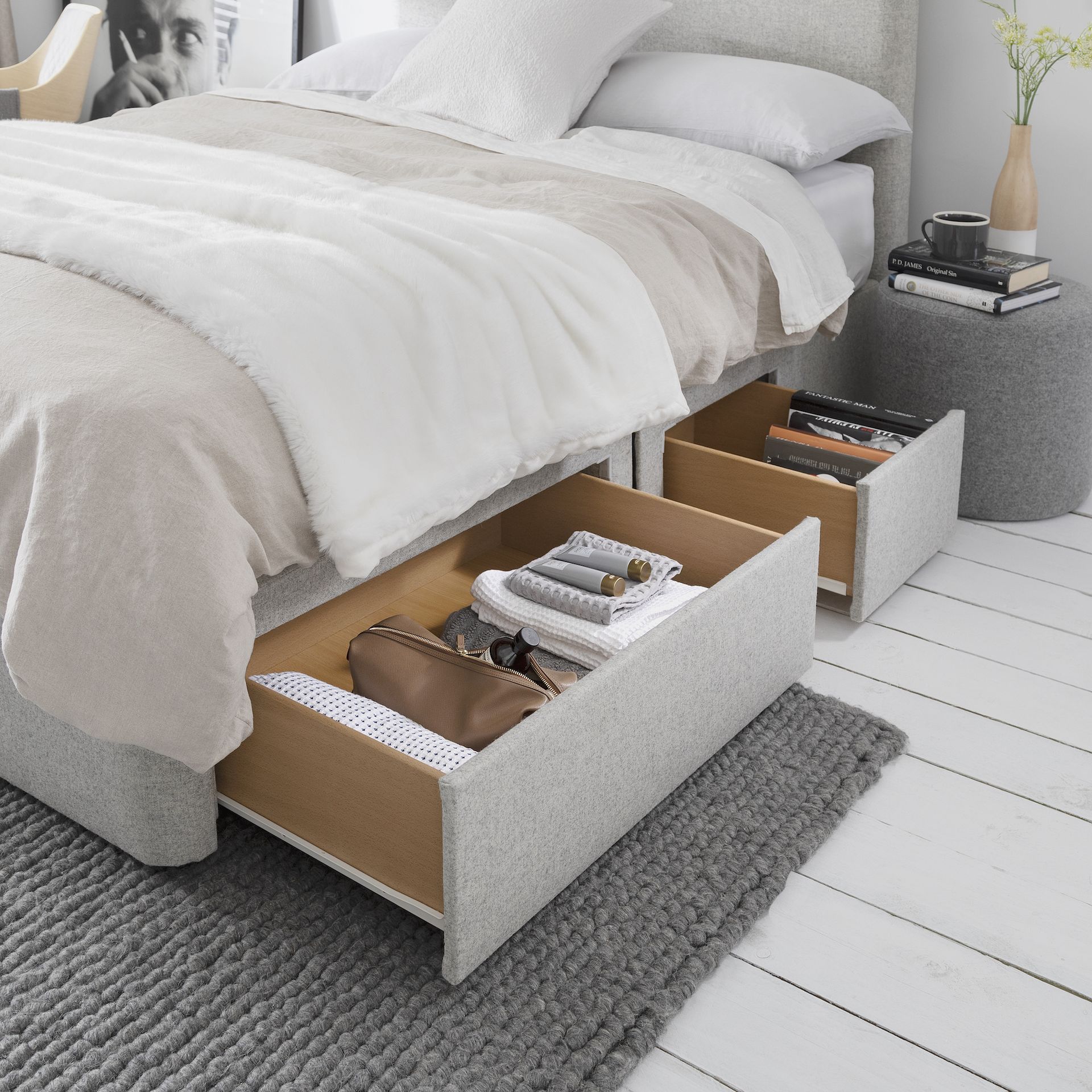 5. Create a sleek and uniformed closet
It's possible your dorm issues thick wooden hangers, but Serafen suggests politely rejecting those and bringing your own. These will better make use of the notoriously small dorm closets.
'Slim hangers optimize space for all categories, and are available for all budgets,' she says. 'Avoid those thick plastic hangers.'
Along with hanging your close on slim and ideally velvet hangers, (we can vouch for these velvet hangers at Amazon) Serafen also suggests only bringing the clothes you'll need that season. Of course, this only works if you can easily swap things at home during breaks, but it'll save you a ton of space.
'Many students take more belongings than their school spaces can accommodate,' says Serafen. 'Consider seasonal swap-outs, if that's a reasonable option for your family.'
6. Don't rely on surface areas
It's important to know what furniture your dorm rooms supply before you arrive because most are severely lacking in surface areas. That's why you should also consider wall-mounted solutions, according to Serafen.
'Maximize those walls!' says Serafen. 'Wall-mounted solutions for keys, mail, jewelry, belts, and more are readily available and can tuck behind an entry door or in a closet.'
Mock agrees, noting that this can also add some color to your walls in a functional way. 'Hang your bags or hats on the wall using a wooden peg rack,' she suggests. 'It creates a fashionable and easy place to store awkwardly shaped items.'
'Command hooks, at Amazon, are great for added storage and to add a personal touch to the space,' adds LaVallee. 'A lot of people think command hooks don't work, but if you wait 24hr before you hang anything on them they work great!'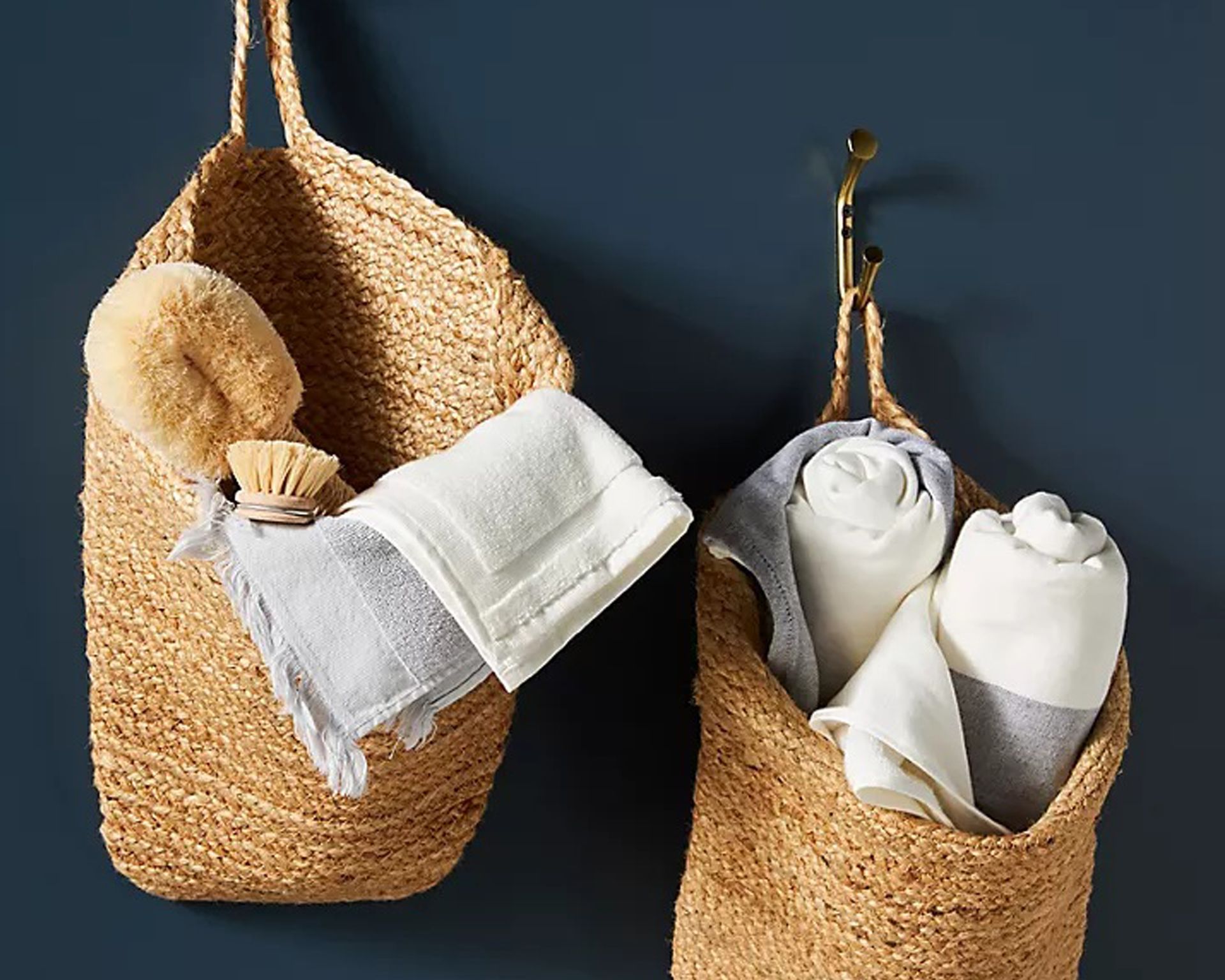 7. Laundry accessories are a must
Whether your dorm laundry machines are coin or card-operated, Mock says you need to come prepared for doing laundry yourself.
'A laundry hamper or laundry bag will keep your room less cluttered and make doing your laundry much easier,' she says. 'Simply toss dirty laundry into the bin until laundry day. Neat, tidy, and contained.'
Can you rearrange furniture in a dorm room?
Yes, you are definitely allowed to rearrange your furniture in your dorm room, though most schools will ask that you return everything to its original place when you move out – so don't get rid of anything that's school-issued! You'll also be asked to patch any holes in your walls, so think carefully before your bust out the hammer or drill.
---
If you're wondering if these rules can be ignored, Mock really wouldn't suggest it. 'Organization is key in a small space,' she says – and she's not wrong. Hopefully, these tips will lead to a comfortable, relaxing space that will be enjoyable to live in for the whole school year long.
Sign up to the Homes & Gardens newsletter
Decor Ideas. Project Inspiration. Expert Advice. Delivered to your inbox.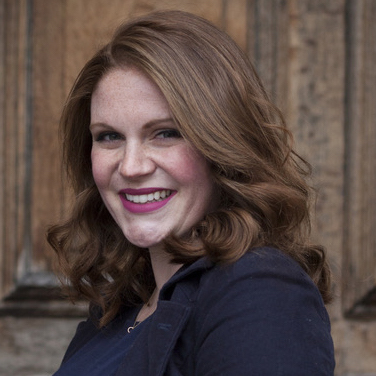 Ashley Chalmers is a freelance writer for Homes & Gardens with over 10 years' experience as a digital writer and content creator. Ashley started her career in entertainment and fashion PR in New York, before moving to the French countryside and taking up travel blogging. Now, Ashley lives in London. Her passion for travelling is only matched by her love of making her house feel like a home, and she loves to include her finds from around the world in her decor.