These 4 ways to declutter and organize the area under the bed will make you wish you started sooner
Explore these easy ways to clear out this clutter-prone zone for a more organized and restful sleep space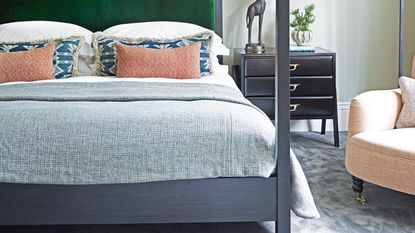 (Image credit: Future PLC)
Declutter and organize the space under the bed properly, and you'll only have to do it once. Usually, it's an area we overlook when we are organizing a bedroom, or we simply avoid it because we don't want to go through the effort of pulling everything out.
However, getting the random array of shoes, suitcases, and sentimental keepsakes into some order will make a bedroom more functional and leave us feeling altogether calmer. And it never takes as long as we expect.
Here's how to streamline the area under your bed and conjure up space you didn't know you had.
Decluttering and organizing the area under the bed
As for what you shouldn't do, Amy Bloomer, a professional organizer from Let Your Space Bloom, advises against using storage containers that are too big or bulky. 'If they aren't easy to access and use, then you won't ever pull them out,' she says. Noted.
1. Declutter, keep, or relocate
First, take everything out and separate it into piles to either declutter, keep, or relocate. Things definitely get worse before they get better, but it will make the whole space feel more organized. To help you stay motivated, you might like to set a timer and take note of our expert decluttering tips.
Tracy McCubbin, decluttering expert agrees that the number one priority when organizing under the bed is to have a clear out first. 'If you live in a space where you don't have sufficient storage, you have to adjust the volume of stuff you own. We have to fit into the area that we live in,' she says.
This stage may feel like a bit like a treasure hunt, but this means you'll be creating lots more space for things you actually use. It's also a good opportunity to clean your bedroom, as the space under your bed tends to get very dusty. The best vacuum will make this much easier.
2. Be selective about what you store
After doing some thorough bedroom decluttering, you'll want to be careful about what you put back under the bed.
'If you need to use under-bed storage, it's essential to be selective about the items you store there,' continues Tracy McCubbin. 'Avoid storing papers, books, photographs, or old magazines, as they tend to accumulate dust and can be challenging to retrieve, which means you likely won't, so you might end up sleeping on top of dust bunnies, silverfish, and dust mites. And really, who wants to sleep on top of their old taxes or photos of dead relatives?'
The area under the bed is a good place to keep items related to sleep, such as spare bedding, bed sheets, pillows, and so on. If you're low on bedroom storage, you may want to store other items under there, like out-of-season clothes. Just avoid using the area as somewhere to hide items out of sight to deal with later on.
3. Categorize
Once you have done an edit and have decided what's going to be stored under the bed, it's time to categorize items by their function, grouping together seasonal clothing, extra linens, or sentimental items. Interior designer Artem Kropovinsky from Arsight design studio recommends using underbed storage ideas to make retrieving items a breeze and prevent you from rummaging through everything in search of one elusive item.
'Assign each category to a specific storage container and label them accordingly,' he suggests. 'Avoid stuffing items haphazardly, as this will not only create a disorganized mess but also make it challenging to locate things when needed.'
Founder of NYC-based interior design firm, Arsight, Artem Kropovinsky has a decade of extensive global design experience, connecting a cohesive, collaborative team of passionate professionals, and working on projects in the US and worldwide.
4. Use long under-bed storage (and elegant materials)
Use long storage containers as they will maximize the space underneath and are easy to pull out.
'The key to success when organizing under your bed is finding the right containers!' says Amy Bloomer. 'Ideally, use storage containers that have a lid and/or a zipper to protect the contents from getting dusty and dirty. The area under a bed is prone to developing dust very quickly.'
Amy recommends looking for storage containers that also have either wheels or grooved bottoms to facilitate easy access. As Artem Kropovinsky mentions above, always clearly label your containers as we often forget what's stored underneath a bed. Choose elegant materials that fit with the existing aesthetic of your bedroom, from wicker and teak to metal.
Stow extra bedding and blankets in this textural handwoven basket, designed to slide under the bed to allow you to take advantage of this unused space.
Solid Wood Underbed Storage
An underbed organizer on wheels provides precious storage space without overwhelming your bedroom, this one is made of teak and has a center divider to keep things neat.
Amy Bloomer owns Let Your Space Bloom, a home-organizing company. She's been in thousands of homes, helping families, professionals and retirees to transform their space, and in turn, their lives.
FAQs
How do I hide the space under my bed?
'An easy way to conceal the space under your bed is to use either a dust ruffle or a quilt/bedspread that hangs long enough to cover the gap,' says professional organizer Amy Bloomer.
Vicky Silverthorn, pro organizer from You Need A Vicky recommends investing in a bed that incorporates built-in storage, such as an ottoman. 'They use the entire under-bed area, so you'll benefit from much more storage space. It can also look tidier overall, rather than having several clunky boxes or containers on show.
'Alternatively, I love the idea of picking up a couple of vintage trunks to use as under-bed storage. They've got a great look and add character to the room!'
Vicky Silverthorn has been a professional organizer for over 10 years, helping people from all walks of life to declutter and organize their homes. As an expert in the industry, she believes that your wellbeing starts at home; if your home is in shape, other elements of your life will follow. Vicky has written an Amazon bestselling book on living a less cluttered life.
---
While this area offers valuable storage space, it's best to view under-bed storage as a last resort. If organizing your small bedroom is proving a challenge, it may be that you need to take a step back and do some more general home organizing, freeing up space in other areas of the home.
Sign up to the Homes & Gardens newsletter
Decor Ideas. Project Inspiration. Expert Advice. Delivered to your inbox.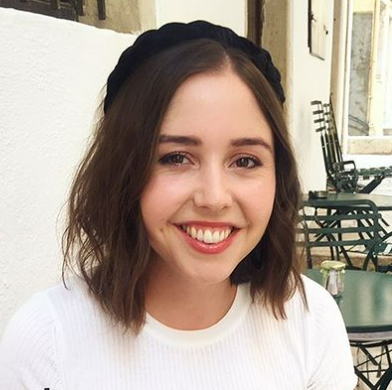 Millie Hurst is the Solved Section Editor at Homes & Gardens. She has six years of experience in digital journalism, having previously worked as Senior SEO Editor at News UK in London and New York. She then gained experience writing for women's magazines before joining Future PLC in January 2021. Millie has written for an array of homes brands including Livingetc and Real Homes and was formerly Senior Content Editor at Ideal Home before taking on the position of Section Editor with Homes & Gardens. She has written and edited countless features on home organization, decluttering and interior design and always hopes to inspire readers with new ways to enjoy their homes. She lives in Sheffield, South Yorkshire and loves to weave nature-inspired decor and nods to time spent in Italy into her own home.