Pillow sizes explained: Your expert guide to the right size
Enhance your sleep by making sure you have the right size pillows for your head, and your bed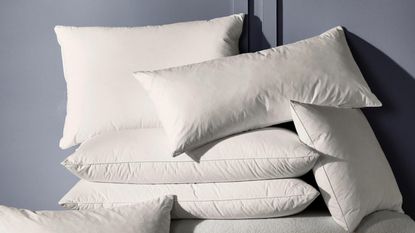 (Image credit: Boll and branch )
More than just a place to put your head, the right size pillows will not only improve your comfort but can even upgrade the look of your bedroom. Since we spend around eight hours each night sleeping on one, it's crucial to choose the correct size and shape pillow for your needs.
A pillow too big, and you could suffer from neck pain; too small and you won't have enough plush to prop you up in bed. While there are standard pillow sizes, top-line pillows aren't a one-size-fits-all-product. Sleep style, weight, and mattress size can alter whether a queen, king, or body pillow may be better for you.
With so many types of pillows to choose, deciding which size and type you need can be exhausting. I've put together an easy explainer guide to help you decide. Backed by experts, here's everything you need to know when it comes to size:
Pillow sizes explained
In most cases, it will be fine to opt for a standard-size set of pillows for your bed, but consider your sleep needs first before picking a pillow.
Pillow size guide
From standard to king size, there are three popular pillow sizes. As Stephen Light, CEO of mattress and bedding company Nolah explains, 'their exact dimensions may vary from brand to brand, but usually, they're around 20x26 inches (standard), 20x30 inches (queen), and 20x36 inches (king).' You may also find body pillows that are adaptable to any additional sleep needs.
Most hotels will use standard-size pillows, as a comparison point. Queen pillows are generally larger and will feel thicker thanks to their wider edge. King-size pillows are ten inches longer than a standard pillow and will fit a corresponding king-size bed (or bigger). Body pillows are particularly long, with a length over double their width.
Aside from these common pillow types, there are other sizes available on the market, including cut-out pillows, pregnancy pillows, and lumbar pillows, amongst throw pillow insert sizes. These differ in shape and cater to specific sleep issues, like spinal alignment, pregnancy, and neck support.
Stephen Light is the CEO of mattress and bedding company Nolah. He studied medicine before spending two decades in e-commerce and marketing.
How do I choose a pillow size?
Bed size
Interior designer Peri Lauren has her own bedding range and suggests the number of pillows and their sizes depends on the size of your bed. 'If you have a twin bed, you should have two standard pillows. Full and Queen should have four. And a king-size bed should have at least two king-size pillows as they will help take up the width of the bed. 'You can mix and match for a decorative look' by layering larger pillows behind, and smaller ones in front,' adds Lauren.
Height and weight
Assessing your height and weight is a key factor when it comes to finding the correct pillow size. If you are a heavier person, opting for a king size (regardless of your bed size) will help with additional neck support. Lighter individuals should opt for a smaller pillow. If you are tall, a bigger pillow is essential for filling the gap between your head and shoulders, so it follows that petite people should have a smaller pillow.
Sleep needs
But choosing a pillow size takes more than just matching it to the size of you and your mattress. Pillows are designed in certain dimensions to suit certain sleep needs too. The right pillow for you will support your head and neck, and keep your shoulders, hips, and spine aligned. Having healthy spine alignment is essential to getting a great night's sleep, and preventing any pain the following day. Considering your sleep style may mean you require a differently shaped pillow.
Best standard pillow for all sleep styles
Sizes: Standard, king
Filling: Polyester down alternative
Firmness: Medium
Cover: 100% Cotton
Care: Machine washable and dryer safe
Nolah Squishy Pillow, 2 pack
Best queen pillow (sold in a 2 pack)
Sizes: queen
Filling: Shredded foam
Cover: Bamboo blend
Firmness: Adjustable
Care: Spot clean or dry clean
FAQs
What are standard pillow sizes?
Standard pillow sizes can be found at every bedding retailer. While the exact dimensions may differ ever so slightly, experts Stephen Light and Peri Lauren agree the standard size for a pillow is 20 inches x 26 inches. A common choice for side sleepers with twin or twin XL beds, two standard pillows will provide great comfort and fit perfectly side by side.
What size pillow is best for sleeping?
The pillow size you choose will affect your sleep, but this depends on your sleep style. Side sleepers will generally be comfortable sleeping on any size pillow, as long as the height is right. Make sure your neck, hips, and knees sit at the right height for the correct spinal alignment. Back sleepers will benefit from a smaller size pillow to reduce the amount of space so that your head doesn't sink too deeply. Stomach sleepers will want a larger surface area to lay their head and neck on comfortably. If you suffer from extreme back pain, sleeping with a pillow between your legs may help too.
---
Top tip: Make sure to get your pillowcases and shams in the correct sizes. Having all of your bedding sized the same is a simple way to ensure a satisfactory night's sleep and a great-looking bed. Choose a mattress size, comforter, and pillows accordingly to get the Goldilocks effect, with your bed exactly as you like it.
Sign up to the Homes & Gardens newsletter
Decor Ideas. Project Inspiration. Expert Advice. Delivered to your inbox.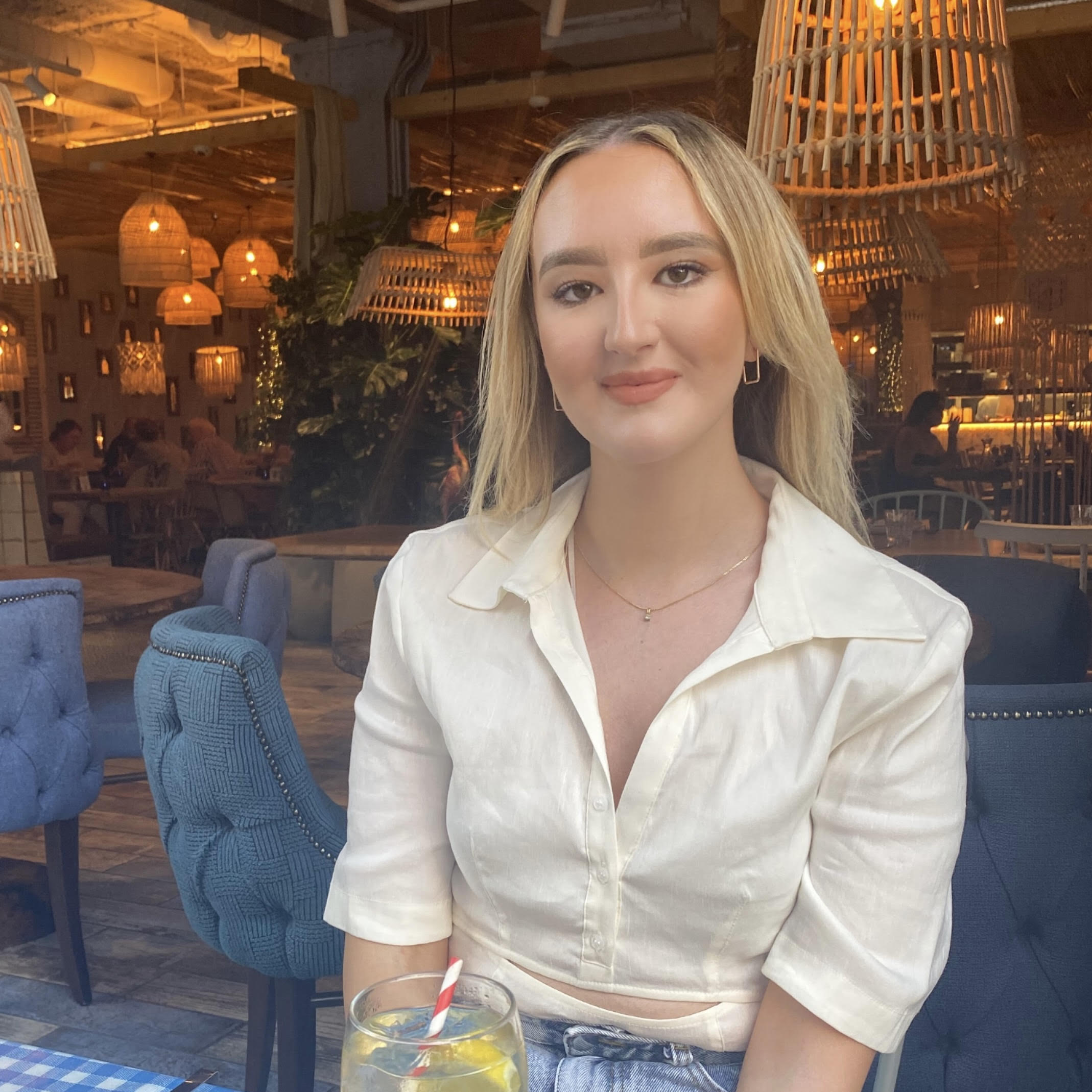 Louise is your eCommerce Editor and sleep specialist to help you wind down well. A connoisseur of the mattress world, Louise previously covered sleep and wellness (as well as the occasional organizational buy) at Real Homes, and has tried, tested, and reviewed some of the buys for your bedroom. With an MA in International Journalism and PR experience, Louise brings bags of bedding expertise and enjoys nothing more than helping readers find solutions and products that best suit their sleep needs.