Small bedroom lighting ideas – 10 ways to illuminate a tiny space
These private spaces are all about creating atmosphere and small bedroom lighting ideas play an important role in this respect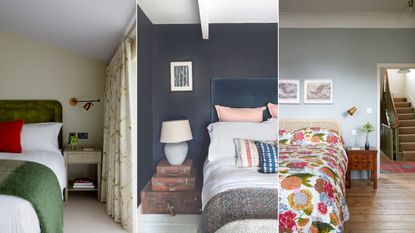 (Image credit: Future)
Sign up to the Homes & Gardens newsletter
Decor Ideas. Project Inspiration. Expert Advice. Delivered to your inbox.
Thank you for signing up to Homes & Gardens. You will receive a verification email shortly.
There was a problem. Please refresh the page and try again.
These small bedroom lighting ideas will help you illuminate your sleep space.
The key to a well lit small bedroom is to introduce multiple layers that integrate both ambient, decorative and task lighting seamlessly. Never underestimate the quality of good lighting, especially in a space with limited square footage – it is just as important to your wellbeing and preservation of eyesight, as it is to aesthetics.
'The first thing I do when planning lighting is to find places in a space for table lamps, sconces, picture lights, pendants, floor lamps and desk lights – decorative elements come first, says Tiffany Duggan of Studio Duggan and Trove. 'It also pays to think about using lighting create warmth and coziness to your bedroom.'
This is why planning your small bedroom lighting ideas are so important when designing your space and choosing bedroom lighting ideas for your home.
Small bedroom lighting ideas
We've curated the best small bedroom lighting ideas to help you on your way to creating a dream bedroom scheme.
1. Simple yet very effective
'An understated lamp is the perfect fit for smaller bedrooms because it doesn't engulf your nightstand space or distract from the minimal décor you include in the room,' says Lindye Galloway, founder and chief creative officer of Lindye Galloway Studio + Shop. 'The angled shade also ensures you get light exactly where you need it to be when lounging in bed.'
2. Save space with hanging pendants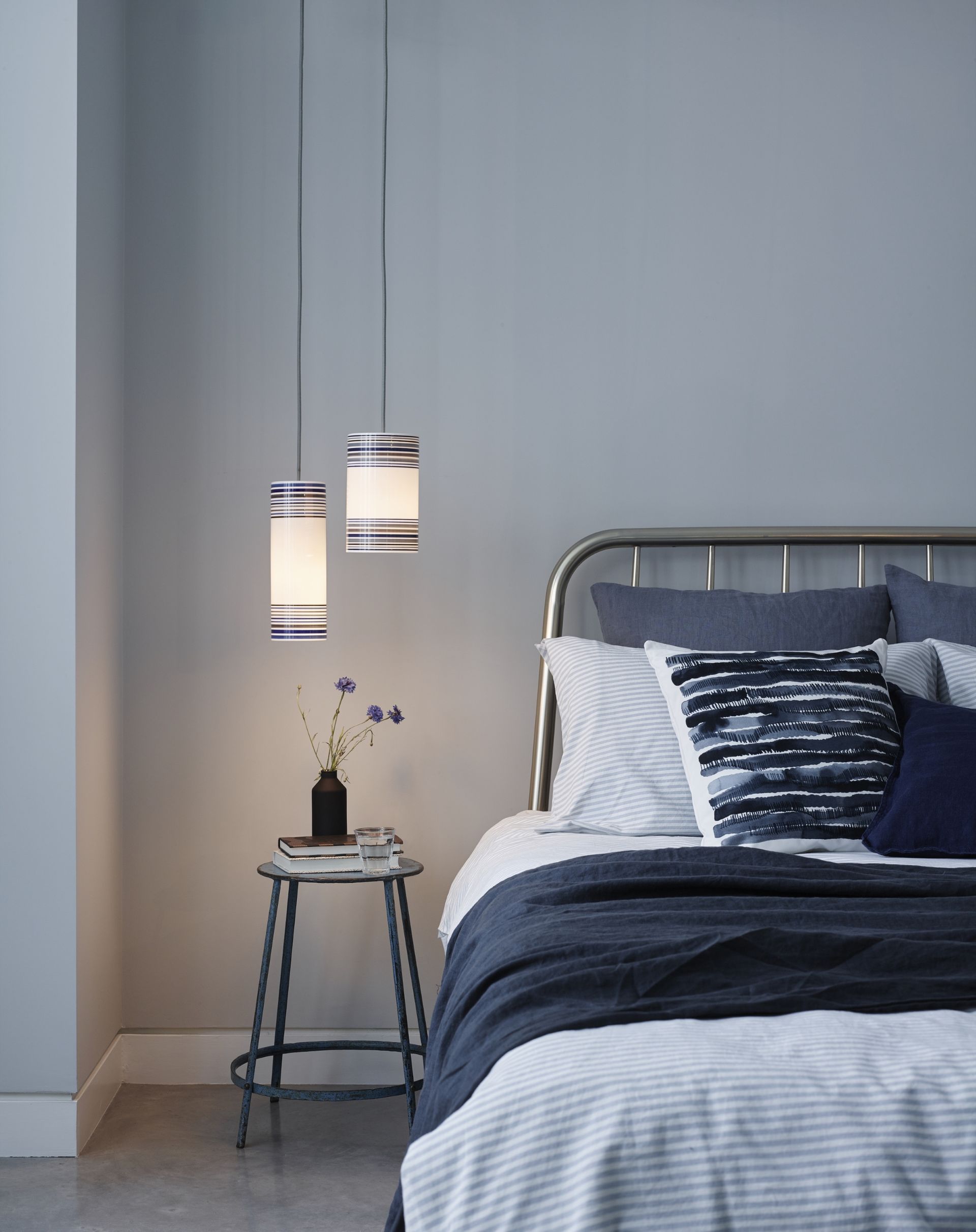 Arranging a small bedroom often calls for compromise. This is why bedroom ceiling light ideas are your best port of call. Pendant lights catch the eye and can be used to highlight a focal point; in this case, they mimic the bedroom color scheme.
'Hang pendants low over bedside tables to free up space and avoid cluttered surfaces in small bedrooms,' says Charlie Bowles, director of Original BTC.
3. Create unity by using the same accent color
Wondering how to plan bedroom lighting? Good, efficient bedroom wall lighting ideas might be what your sleep space requires.
'Layering your lighting is key in any room, ,' says Jennifer Ebert, digital editor, Homes & Gardens. It's when you use a mixture of different style lights, from side to wall options and of course, ceiling light. A way to highlight this is to tie them together with an accent color, in this case sunshine yellow. It creates a cohesive look which is a key element of interior design.'
4. Hand an oversized paper pendant
'Iconic to some extent, the classic oversized paper lantern shade offers a lovely diffused light and it's ideal if you don't have room for table lights,' says Melanie Griffiths, editor, Period Living. 'You can hang it high above the bed and it will blend perfectly into your scheme whatever colors you choose.'
5. Prioritize form and function
Good bedroom wall lighting ideas can make a small bedroom feel bigger or add intimacy to a larger room, plus they are perfect for compact spaces with limited floor space.
'Wall lights make a great alternative to table lamps as they free up space. Swing arm wall lights are both decorative and functional, the extendable fixture works for directing light while you're reading or can be swivelled to the side for a soft ambient glow,' say Jen and Mar, co-founders of Interior Fox.
6. Invest in space-saving pendants
'Opting for hanging lighting fixtures can be a great space saver in small bedrooms. 'There are so many options that can fit your personality and aesthetic, so have fun and treat it as a statement piece in the room!' says Joshua Smith, founder and principal designer of Joshua Smith Inc.
7. Choose a table lamp that blends with your nightstand
'To avoid too much pattern clashing in a fairly neutral scheme, chose a table lamp that matches the wood of your nightstand, it will tie the two together which will visually take up less space – which of course is what you want to achieve in a small bedroom,' says Lucy Searle, global editor in chief, Homes & Gardens.
8. Source a vintage style chandelier
'Lighting is the easiest way to change the feel of a room whatever the size,' says Chrissie Rucker OBE, founder of The White Company. 'As the nights draw in, adjustable and layered lighting, dimmer switches and the use of lamps, as well as the glow from a vintage style chandelier will help to create softer layers of light adding cosiness and prevents a room from feeling too flat, bright and sterile.'
9. Opt for oversized table lamps for impact
'If your nightstand is a good size then you can create impact with a large based table lamp,' says Andrea Childs, editor, Country Homes & Interiors. 'Choosing a patterned base will create a decorative feel and it can tie in with the colors from the rest of your chosen scheme. Team it with a plain white or off-white shade so the base is the focal point.'
10. Consider slimline with a touch of symmetry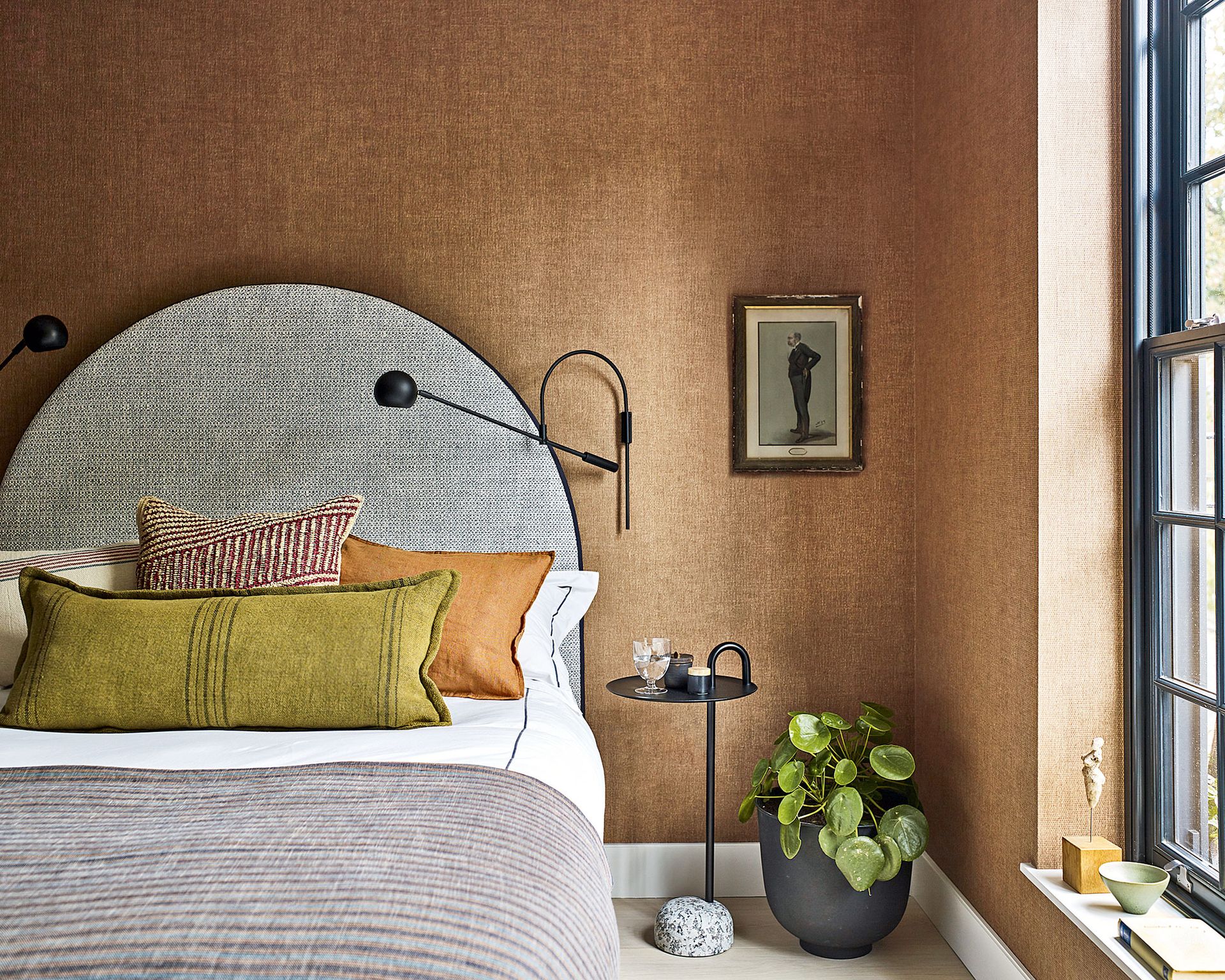 As we know, bedroom wall lights are perhaps the best space-saving option when your nightstands don't have the capacity, and for minimalists contemporary designs with thin profiles like these will do the trick. Look out for designs that have a long arm as they'll give you the best 'light' coverage and who doesn't love a touch of symmetry?
How do you light a small bedroom?
Lighting will help to visually maximise a small bedroom. For example, try lighting the narrower sides of the room to provide a sense of width, whether with wall lights or tiltable recessed spotlights. Choose lampshades that allow light to reflect upwards if you need to give some height to a low ceiling too.
'Don't forget the usefulness of task lighting next to the bed or dressing table, and bear in mind, too, that downlights need to be positioned around the sides of the room, but never directly over the pillows of the bed. Angle them towards curtains or into wardrobes instead, where you need to be able to see clearly,' advises interior designer Staffan Tollgård.
Sign up to the Homes & Gardens newsletter
Decor Ideas. Project Inspiration. Expert Advice. Delivered to your inbox.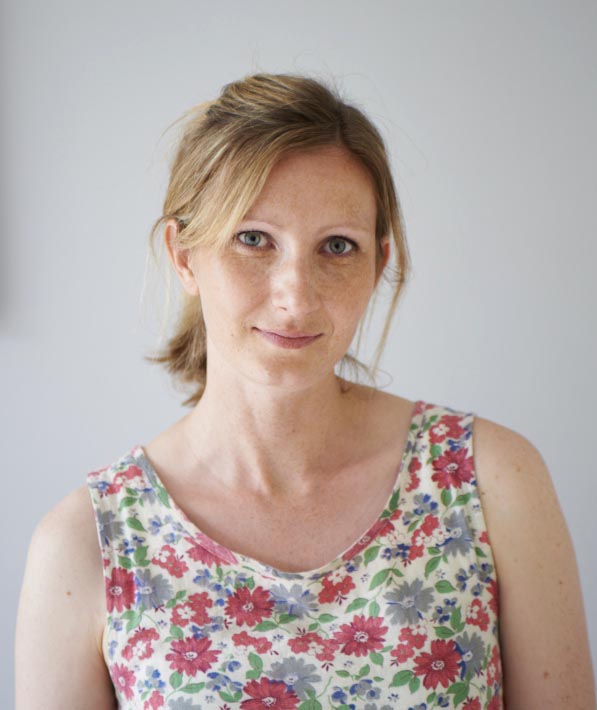 Sophie has been an interior stylist and journalist for over 20 years and has worked for many of the main interior magazines during that time, both in-house and as a freelancer. On the side, as well as being the News Editor for indie magazine, 91, she trained to be a florist in 2019 and launched The Prettiest Posy where she curates beautiful flowers for modern weddings and events. For H&G, she writes features about interior design – and is known for having an eye for a beautiful room.