The color game – and how I balance a home's façade and interior decor with nature
Reflecting your home's natural environment in its decor is key to a harmonious design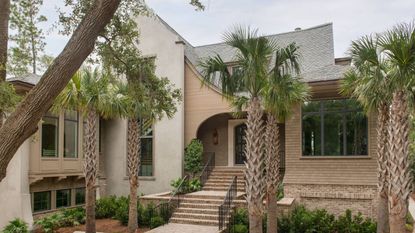 (Image credit: Katie Charlotte)
Sign up to the Homes & Gardens newsletter
Decor Ideas. Project Inspiration. Expert Advice. Delivered to your inbox.
Thank you for signing up to Homes & Gardens. You will receive a verification email shortly.
There was a problem. Please refresh the page and try again.
In architecture and design, nature presents itself as a timeless source of both engineering knowledge and beauty. Boundless landscapes, ranging from dense forests to shimmering coastlines become inspiration for form and function, and for me, tonal hues.
In essence, nature will always be my first source of visual appeal, and I use this sensibility to balance the interior and exterior of every project I create.
One of the most striking ways to bridge the outdoors and indoors is through windows. Not just any window, but expansive ones that allow homeowners to virtually usher the outdoors into their living spaces. These large-scale windows function similarly to masterpieces in a gallery. Instead of painted scenes, they frame the ever-evolving artwork crafted by nature itself.
Thus, if you have the fortune of overlooking a panoramic view, it isn't just an opportunity, it's an invitation to incorporate nature's palette into your own interior space.
In the charming low country of Charleston, where I have the privilege to design homes, nature presents itself in generous doses. Whether it's the vastness of the ocean, the serenity of marshlands, or the mystic ambiance of the Angel oaks forest, every facet of the environment is a potential cornerstone for design. It's in these backdrops that I often find the seedlings for my concepts, thinking not just about the building's exterior, but how the interiors can tell a story deeply rooted in the surrounding environment.
While choosing paint colors and palettes for a home, the relationship between the exterior environment and the chosen shade is paramount.
For homes surrounded by lush verdant greens, I've often leaned towards paint colors for the exterior of a house in warm cream. The cream acts as a soft canvas, allowing the vibrant greens to come alive. Conversely, for homes set against the backdrop of the vast ocean or a seaside landscape, darker hues create a profound contrast. This contrast elevates the depth of the blue waters, making them appear even richer and more romantic.
In my recent Kiawah, South Carolina based project, I opted for a neutral exterior that seamlessly complemented the gradient tones of the surrounding palm trees. But the designs most powerful naturalist feature was undoubtedly the large windows that framed the beauty outside, making nature an integral part of the home's interior and exterior life force (above and below).
Yet, while I often emphasize color and views, the importance of landscaping in tying everything together can't be stressed enough. Landscaping not only supplements the color palette but adds a tactile dimension. It introduces texture, creating focal points and layers of softness that juxtapose the rigid structures of buildings.
Whether it's the delicate sway of ornamental grasses, or even amber colored pine needles or sturdy shrubs, they enhance the visual harmony between a home and its environment.
Internally, my designs are fueled by an organic vibe. In a bid to create interiors that echo nature's intricate details I always try to use natural materials that carry the tales of the wilderness.
Achieving a balance between a home's interior and exterior with nature is not just about aesthetics; it's a journey of crafting spaces that feel alive. By channeling the inspirations derived from our surroundings and reinterpreting them in our designs, we create an unparalleled experience of living in harmony.
Always look to the natural flora and fauna surrounding your project's site, let these natural elements become both a starting point and subject to shape your home and flow between inside and outside, considering plant life, texture and landscape.
Sign up to the Homes & Gardens newsletter
Decor Ideas. Project Inspiration. Expert Advice. Delivered to your inbox.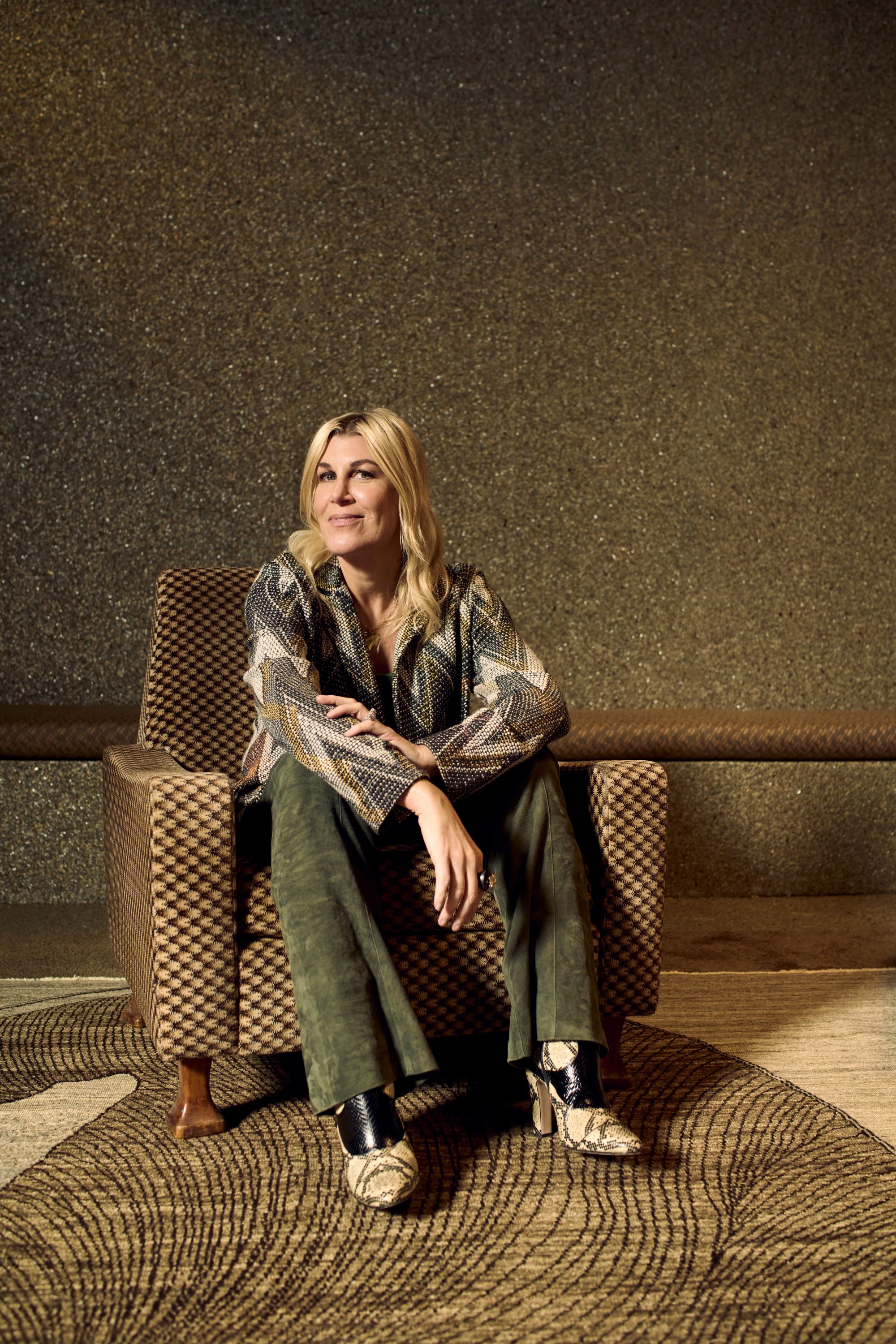 Cortney Bishop, principal design and owner of Cortney Bishop Design, founded the full-service interior design firm in 2007. She holds a BBA in business marketing from the University of Georgia, and pursued her design career by blending her passions for travel, art, fashion and music. Her wide-ranging talent and innate ability to mix patterns and hues has resulted in a robust portfolio of diverse, inspiring residential and commercial projects, each reflective of a client's lifestyle, personality and aesthetic. Cortney regularly contributes to Homes & Gardens.