Where to start when decluttering, according to professional organizers
Experts explain the motivation you need to get going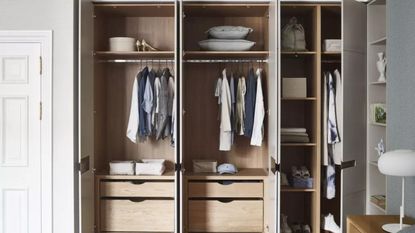 (Image credit: Roundhouse)
Sign up to the Homes & Gardens newsletter
Decor Ideas. Project Inspiration. Expert Advice. Delivered to your inbox.
Thank you for signing up to Homes & Gardens. You will receive a verification email shortly.
There was a problem. Please refresh the page and try again.
If most of the rooms in your house are crying out for a good clearout, then it can be hard to know where to begin. In fact, one of the most common questions professional organizers face is how, and where to start when decluttering.
Diving headfirst into a random space with a combination of decluttering tips is certainly one way of tackling your home's clutter, but picking out a space with purpose, and employing the right methods can make all the difference between giving up halfway through, and achieving the perfectly organized home of your dreams.
Here, expert home organizers explain where you should start when decluttering for the best chance at completing your to-do list.
Where to start when decluttering
There is not one definite answer as to where you should declutter first, as we all lead different lives in different spaces. Rather, experts suggest picking whichever space is the most overwhelming, to begin with – whether that means decluttering a living room or decluttering a closet – or by picking a category.
Start decluttering by room
1. The clutter hotspot that's stressing you out the most
'I always tell clients to start with the room that's stressing them out the most. When you're able to remove an obstacle that affects you every day, it makes a big impact on your quality of life!' says Lucy Wahl, professional home organizer and founder of LMW Edits.
'Clutter increases cortisol, the stress hormone, so you will literally be less stressed out in that space, and if that's where you spend a lot of time, that will take down your overall stress level in a significant way,' Lucy adds.
Decluttering a tough space in your home can be difficult, especially if you are trying to declutter when you feel overwhelmed. 'Once you have chosen a space to start on, just focus on it and try not to get distracted,' warns Marie-Helene Riverain, KonMari specialist and founder of Love and Order LA. 'Beware – when you use a room-by-room approach to decluttering, instead of a category-by-category approach, distractions will arise as you find things that belong in other rooms, and you might get pulled in different directions as you wonder where everything should go.
Decluttering these tougher spaces when you have the most energy and motivation can help you to power through the space.
2. The room you spend a lot of time using
'If you're still not sure where to start, try a room that you store a lot of stuff in and also spend a lot of time using. For many people, this would be a kitchen, bathroom, or primary closet,' continues Lucy.
'Before you start, be prepared with a trash bag, a bag or box to put items you want to donate, and maybe a box to place things you want to sell. Also, get a basket to place things that belong someplace else in the house,' continues Marie-Helene.
'Remove everything from an area, give it a good clean, and replace only what will serve you best there. Once you are done, you can empty the basket of miscellaneous things around the house, in their appropriate location.'
3. The room that's functioning poorly because of clutter
'Where to start is going to be different for all of us. It will depend on your needs, your sensitivity, and your lifestyle,' continues Marie-Helene Riverain, KonMari specialist and founder of Love and Order LA. 'First, take a look around you and ask yourself what area of your home bugs you the most? Which room would make the most difference in your life if it was more functional right now?'
A good approach to take to single-room organizing is the 'ski slope' organization method, created by therapist-turned-designer Anita Yokota. This method allows you to work gradually through space without creating a mess and avoid getting distracted in other areas of the house.
Lucy Milligan Wahl originally created LMW Edits for her successful friends to help them get their homes as organized as her own. She has since developed her company to help busy high achievers living in smaller urban spaces achieve the organized home of their dreams alongside their demanding careers.
Start decluttering by category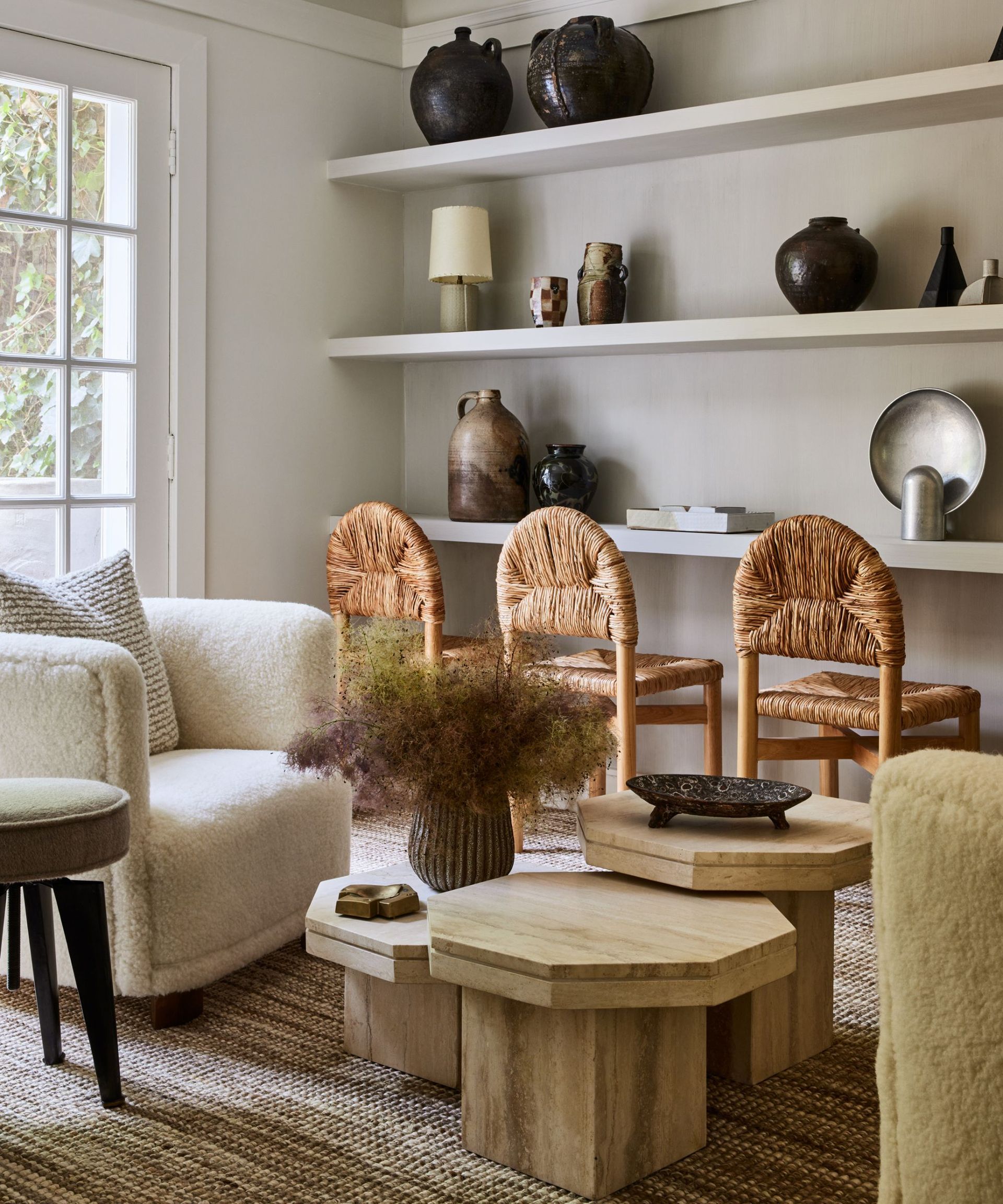 This could be anything from decluttering toys across the whole house to decluttering clothes. What you choose is down to your own needs.
'The best way to declutter is to sort like items with like, and then look at each category individually to decide what to keep,' continues Lucy Wahl.
'It's hard to know whether or not to keep a specific frying pan until you can see all your pans together and figure out which ones you really use and love, for example.
'There are as many different rubrics for making decluttering decisions as there are people, but I tell my clients to only keep what they really use and love. Backups to backups are clutter. Damaged or broken items are clutter. Things you have a better version of our clutter,' she says.
'Remember you don't have to do this alone and can ask some friends to help you or hire a professional,' Maria-Helene adds.
Marie became a home organizer to keep up with chaos of her two children. She has always found that helping people bring order to their life through tidying is very rewarding.
FAQs
What should I remove first when decluttering?
When decluttering, start by removing anything from the space that needs to go in the trash, such as packaging, old magazines or papers. From there, use a basket or bin to collect any items that you know belong in that room. Collect books or cables that belong in the home office from the living room, or collect dishes that need to be returned to the kitchen.
What should you not do when decluttering?
The main thing to not do when decluttering is starting a project without a plan. Set out some time to devote to decluttering and organizing the space without distractions to focus on the task at hand. Remind yourself of what you are looking to achieve with the space by the end of the set time. Is it that you want the whole space to be tidy? Or do you only want to tackle one half of the room, or a single storage nook? Laying out these goals will help you feel accomplished.
Sign up to the Homes & Gardens newsletter
Decor Ideas. Project Inspiration. Expert Advice. Delivered to your inbox.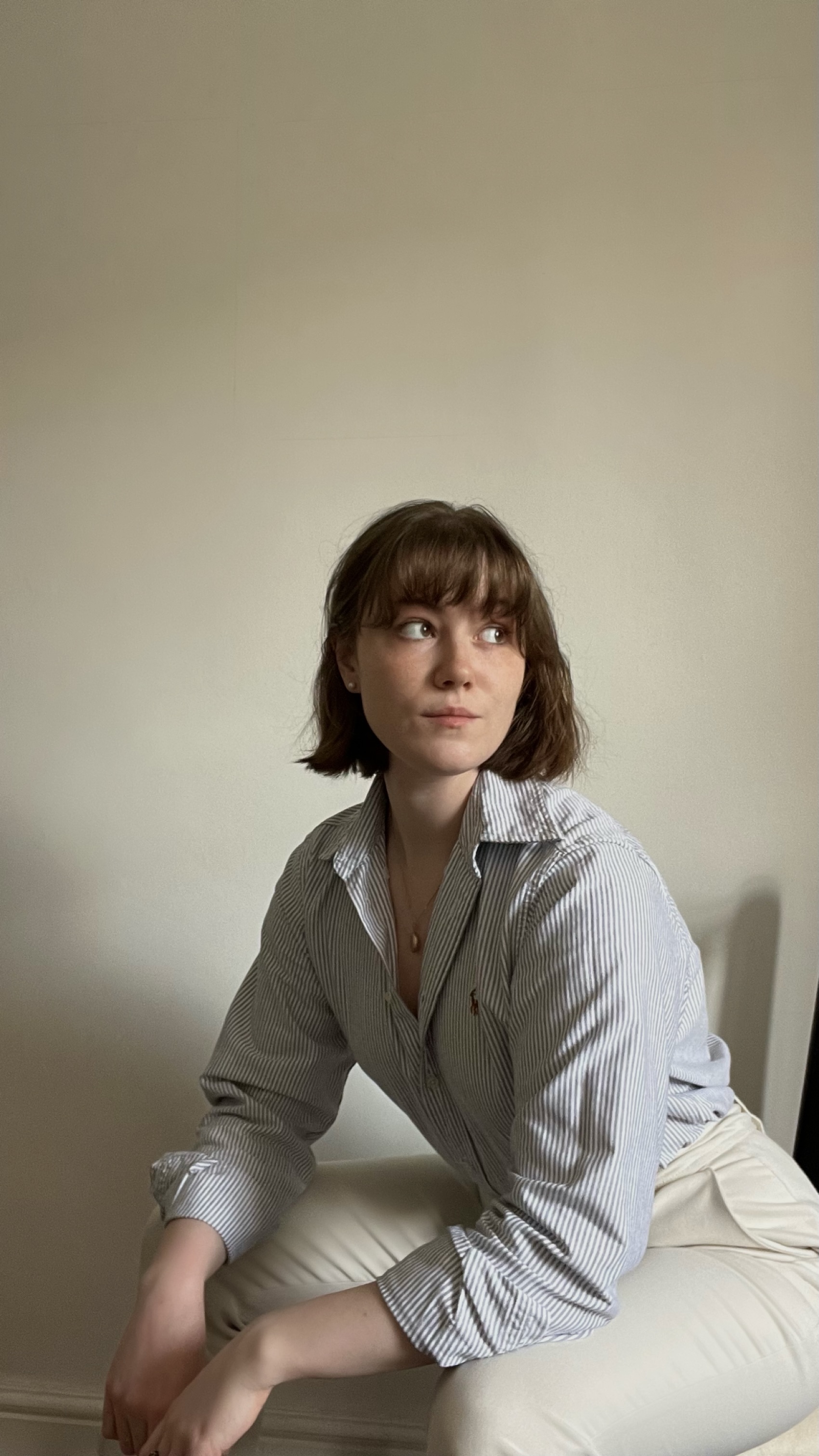 Chiana has been at Homes & Gardens for a year, having started her journey in interior journalism as part of the graduate program. She spends most of her time producing content for the Solved section of the website, helping readers get the most out of their homes through clever decluttering, cleaning, and tidying tips – many of which she tests and reviews herself in her home in Lancaster to ensure they will consistently deliver for her readers and dabbles in the latest design trends. She also has a first-class degree in Literature from Lancaster University.