My favorite things – 5 minutes with interior designer Naomi Astley Clarke
The luxury London-based interior designer tells us what she buys, where she shops, and what she treasures most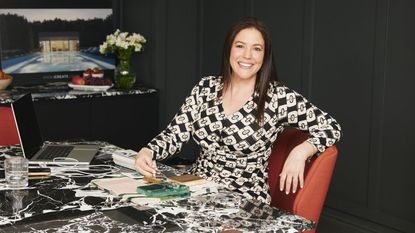 (Image credit: Naomi Astley Clarke)
Sign up to the Homes & Gardens newsletter
Decor Ideas. Project Inspiration. Expert Advice. Delivered to your inbox.
Thank you for signing up to Homes & Gardens. You will receive a verification email shortly.
There was a problem. Please refresh the page and try again.
Naomi Astley Clarke is a London-based, go-to luxury interior designer to the stars. Named as one of Andrew Martin Top 100 in the World 2022, is an established, Naomi runs a highly experienced interior design practice with expertise in the sympathetic renovation and refurbishment of residential and commercial properties.
The studio mixes fine British craftsmanship with design flair from around the world, creating timelessly elegant, bespoke spaces that are second to none. Naomi has worked in the industry for over 25 years and is now one of London's most sought-after designers with a client base that includes world-famous movie stars, producers, music moguls, professionals, and entrepreneurs.
Here she answers a few burning questions about what she treasures, where she shops, and what she's excited about right now…
How would you describe your design aesthetic?
'My interiors are glamorous and uplifting, mixing fine British craftsmanship with design flair from around the world, using bold colors and opulent materials.
'The word "bling" is about as far removed from my design vocabulary as possible. It's all about refined yet liveable, relaxed beauty. This is one of the reasons why my clients, many of whom are the tastemakers for the next generation, come to me to create their dream homes.'
What's your favorite homeware store?
'I love Anthropologie's joy-inducing homeware. Their textiles have an easy-cool, boho feel whilst the mirrors, frames, drawer knobs, and jewel-toned furniture leans more chateau-meets-English-townhouse.
'I often leave feeling like I've been to a charming flea market and found something unique, even though it's on the main street.'
What is your ultimate luxury item for the home?
'A luxurious scented candle in a sleek votive – always on. The aroma-filled flicker of a candle can be both meditative and escapist, making your space extra inviting and boosting your spirit.
'Hotel Costes' "Brown" candle is my favorite. Crafted with an exquisite attention to detail and quality that makes it well worth the price tag, the famous Parisian hotel's signature scent was inspired by an ironwood piece of furniture from the Ming Dynasty that emits scents of liqor, mild tobacco, and wet stone.'
What's your best thrifty interiors find?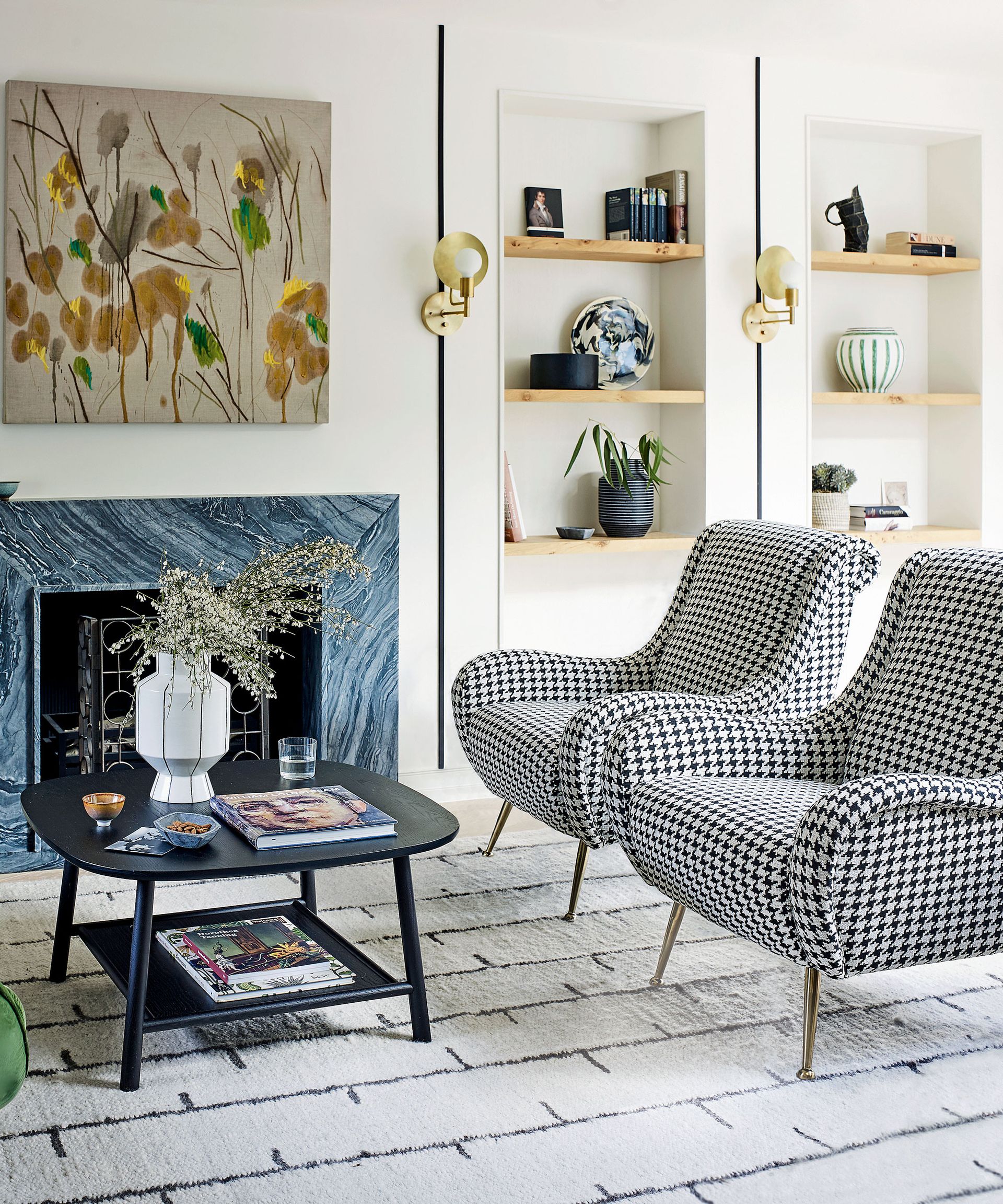 'One of the simplest ways to reduce your carbon footprint is to buy pre-loved items. I once found a pair of armchairs on eBay for £200 ($248), including delivery. That was 14 years ago and they're still going strong, everyone asks me where they're from!
'I've always been an advocate of buying something right once, thoughtfully choosing furnishings that are as lasting and timeless as possible and that suit the architecture of the space. That way they will always complement the home they belong in, even if fashions come and go.'
What's your most treasured item?
'My photo albums – I started putting them together when my daughter was born, and I haven't stopped. I, of course, have digital photos, but some feel too special to stay on-screen.
'Too often all those photos of precious moments just get hidden away in the recesses of our phones. I love the fact that my family has physical books to flick through whenever we want, savoring our favorite moments. They're chronological too so they illustrate such a journey of how time has flown.'
What are your favorite pastimes?
'I do a lot of embroidery and needlepoint. Like many people, I have experienced a resurgence of interest in craft recently, and for good reason. Perhaps we're reacting against our modern-day, screen-filled lives by turning to tactile, handmade items to reconnect with the senses and appreciate slower-paced work.
'I also love hiking, taking some quiet moments to enjoy the world around me and everything it offers. There is a rhythm and mindfulness to all these hobbies which I find clear my head, leaving me feeling refreshed.'
Sign up to the Homes & Gardens newsletter
Decor Ideas. Project Inspiration. Expert Advice. Delivered to your inbox.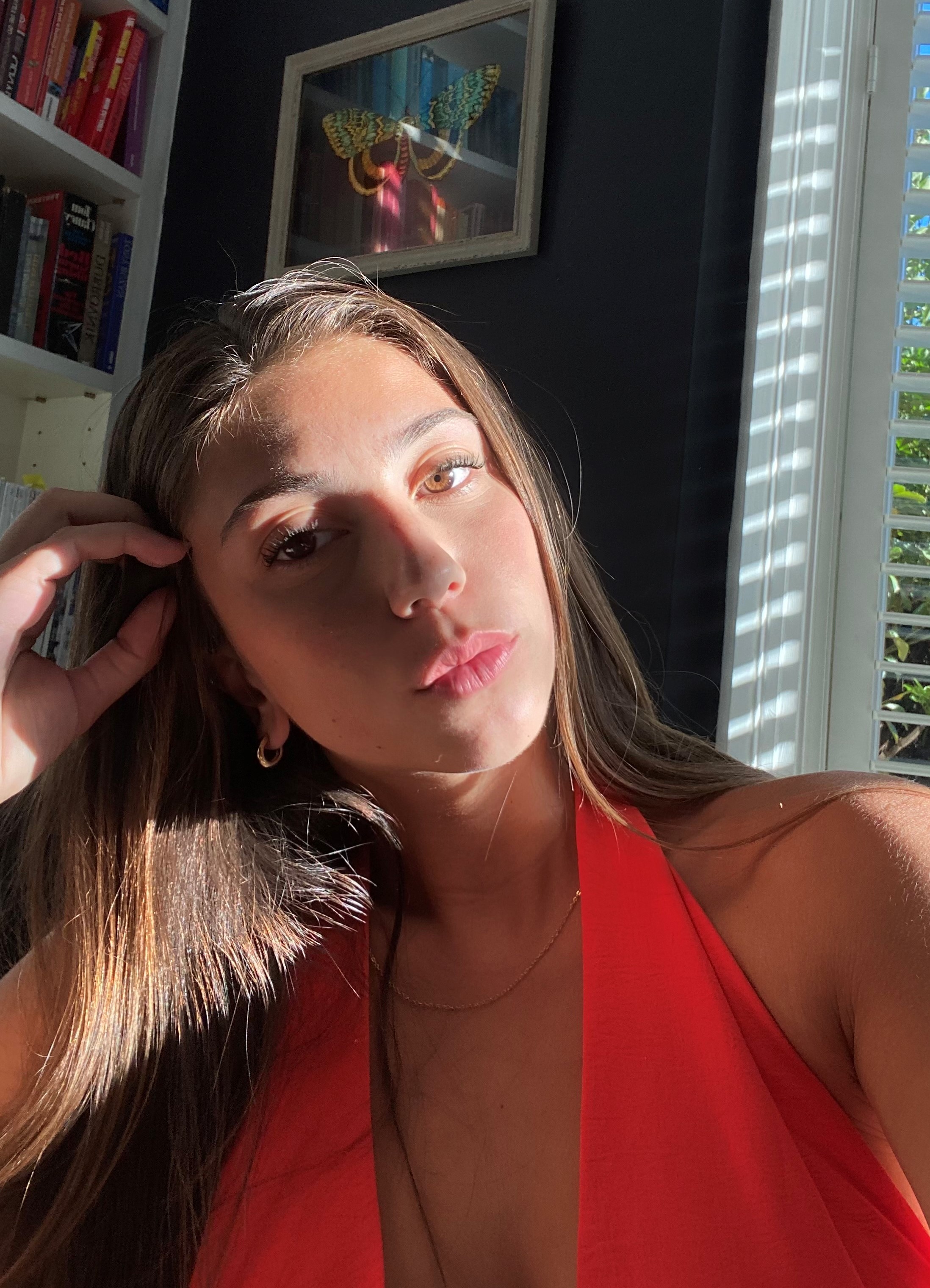 Lola Houlton is a news writer for Homes & Gardens. She has been writing content for Future PLC for the past five years, in particular Homes & Gardens, Real Homes and GardeningEtc. She writes on a broad range of subjects, including recipe articles, reviewing products, writing 'how to' and 'when to' articles. Lola now writes about everything from organization through to house plants. Lola is a graduate student, who completed her degree in Psychology at the University of Sussex. She has also spent some time working at the BBC.