What are the three F's of interior design? Interior experts explain why they are so important
Designers never leave a space without considering these three vital F's – and they could make or break your home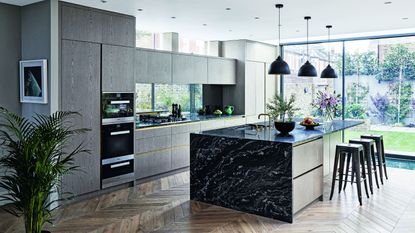 (Image credit: Future)
Sign up to the Homes & Gardens newsletter
Decor Ideas. Project Inspiration. Expert Advice. Delivered to your inbox.
Thank you for signing up to Homes & Gardens. You will receive a verification email shortly.
There was a problem. Please refresh the page and try again.
Interior design is full of little quips and phrases that help even the world's top designers to remember everything that goes into a well-designed space, for instance, the three F's of interior design.
As far as interior design rules go, the three F's are a simple approach to designing a room that ensures even the littlest details are paid the utmost attention.
We have asked top interior designers to explain what the three F's are, why they are important, and how they use them to ace every space they work in.
The three F's of interior design
The three F's of interior design are the floorplan, finishes, and fixtures in a space. In other words, they are the layout, the materials used, and the finishing touches that tie the space up with a pretty, metaphorical bow to create balance in interior design.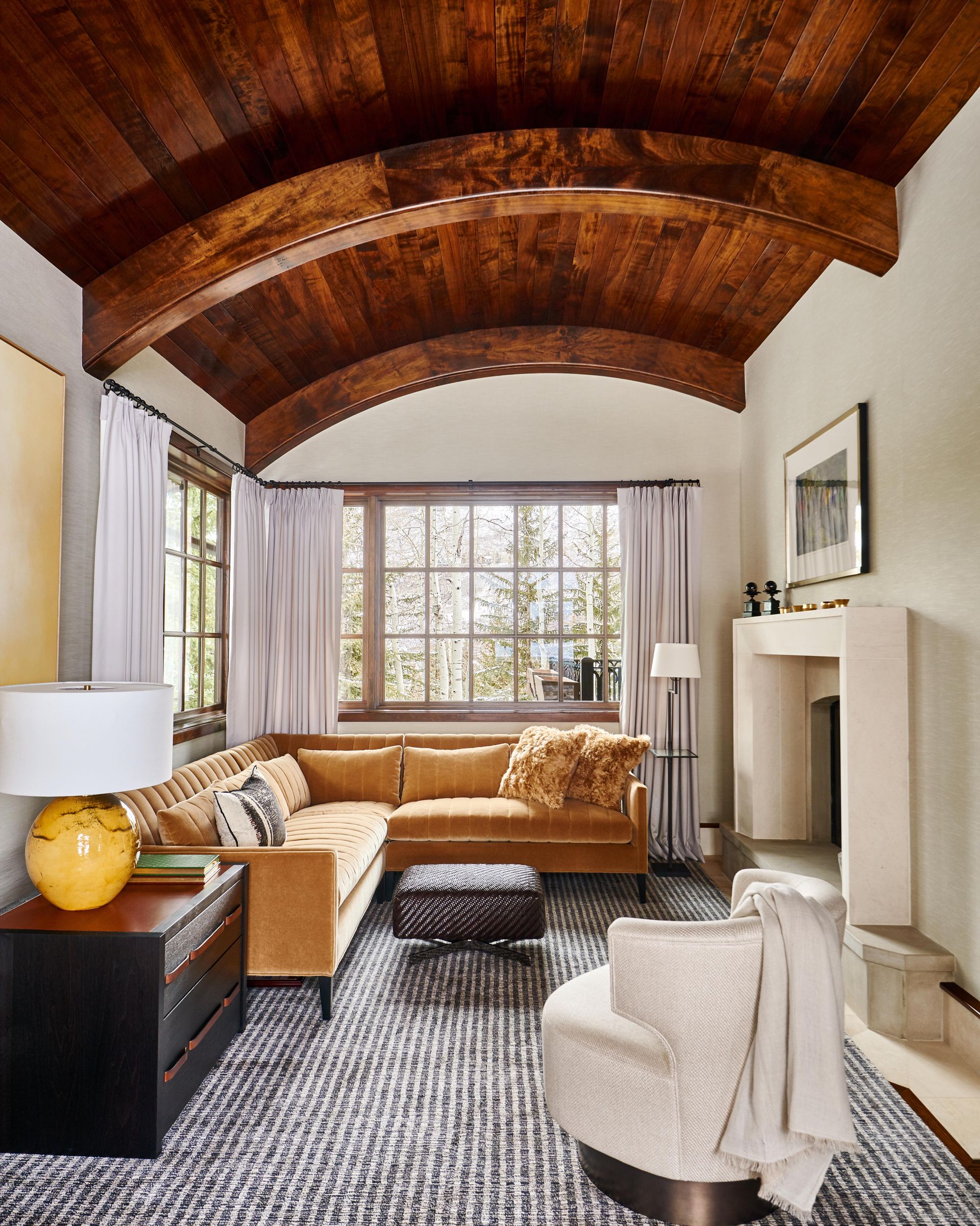 Although there are plenty of outdated decorating rules worth breaking, the three F's is not one of them warns Jessii Lee and Amy Witte, senior associate designers at Page Southerland Page:
'Imagine the Three F's of interior design (floorplan, finishes, and fixtures) as putting together the perfect suit,' they allegorize.
'Your floorplan is the foundation of your suit style. It's like deciding between a sophisticated two-piece suit or the elegance of a tuxedo. The plan sets the tone, and just like a well-tailored suit, it should be timeless. If the layout isn't right, your needs won't be met. Your finishes play a key role in defining the lifestyle you want to surround yourself with, much like the fabric of a suit. You want finishes that can withstand the wear and tear that life throws at them. Select finishes that speak to your own style. Your fixtures are the jewelry and accessories to your suit. Lighting, plumbing fixtures, and hardware are the finishing touches. They can take the space from classic to of-the-moment.'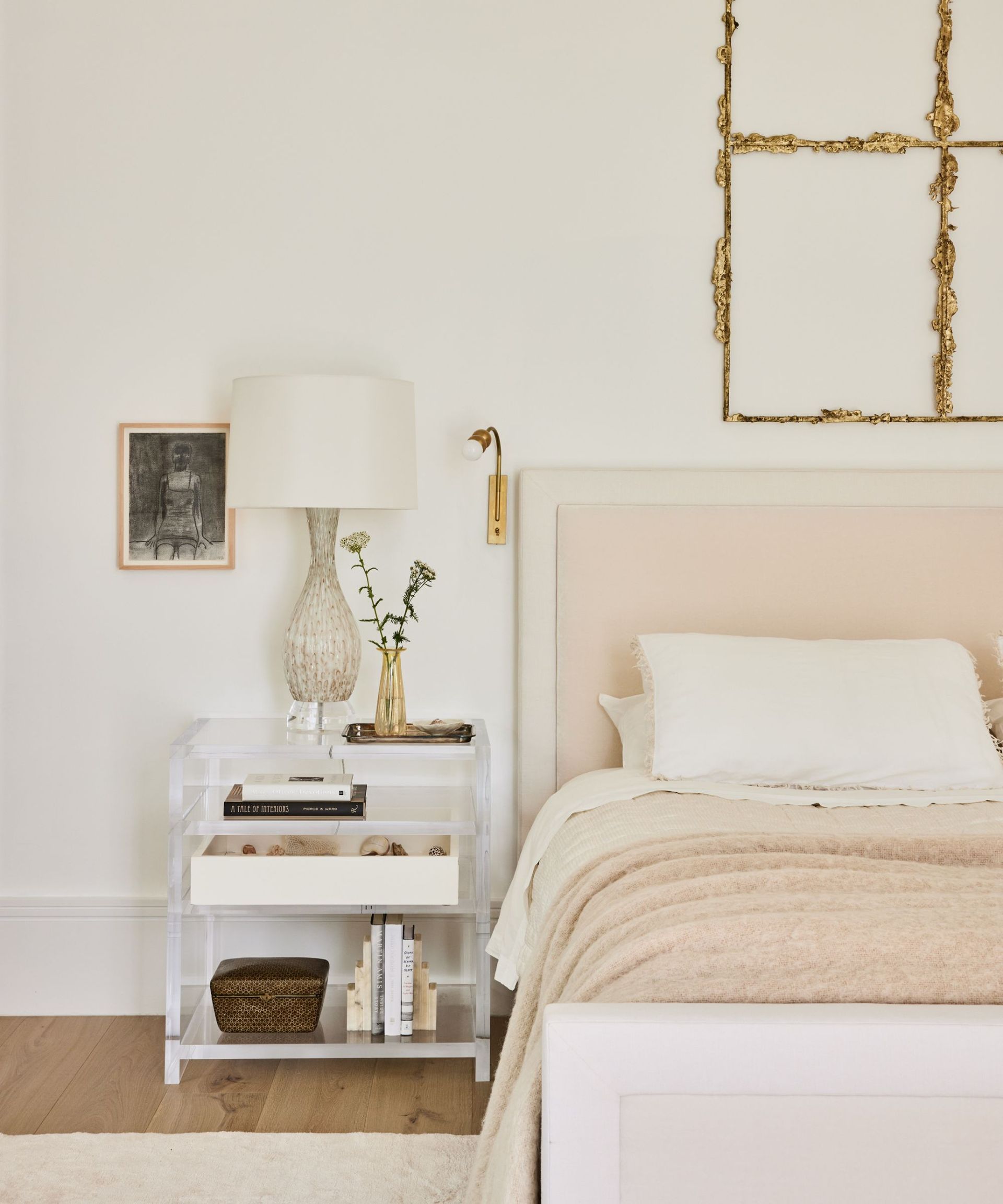 Heather Kellow, founder and principal designer at Four Spaces Design similarly swears by this rule to help clients visualize the design journey.
'I often tell my clients that a floor plan is our map,' she says. 'Just like you will not take on a road trip without knowing where you are going, a floorplan is much like that and helps you to avoid house layout mistakes early on. There is often more than one way to successfully layout your space and the floorplan helps to visualize that to your client.
'The floor plan is also where we communicate all the details and notes to trades who will be working with us to execute the design,' she adds.
The three F's are organized in terms of priority, with finishes the costliest and second most important aspect of a room to get right, Heather reveals. These items are not simple to swap out and change as fixtures are, so it is vital to get them right.
'Finishes are often the hard surface items that are more permanent in a space. Things like tile, flooring, and wallcoverings are all examples of finishes,' Heather explains. 'This is what is the bones of a design and can add depth and interest to a space. With the right finishes, you can create a space that is timeless and grows with your client's ever-changing taste.'
Heather is a qualified interior designer with over 23 years of experience in curating beautiful homes for clients.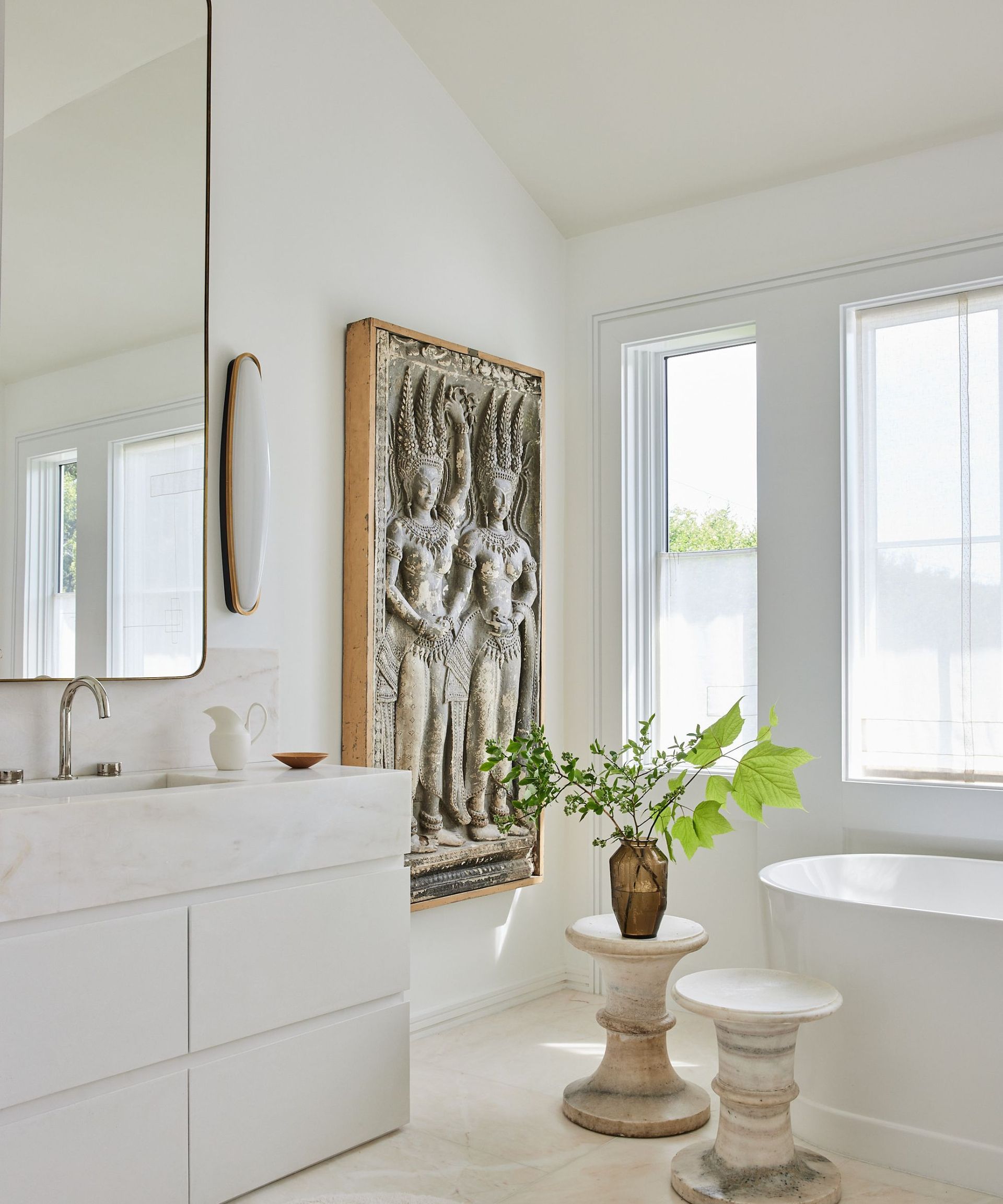 Just because you are following interior design rules, doesn't mean they can't be any fun, reminds Rachel Redford, interior designer and owner of Antlewede Interiors, and this is especially true when it comes to the final F – fixtures.
'Fixtures are the "easiest" and least expensive of the F's. This is the place to have fun: hardware, lighting, paint, pillows, rugs, the best bed sheets, and decorating with art. These items are often inexpensive and easily swappable depending on the season or holiday. Have fun with your home,' she reminds us.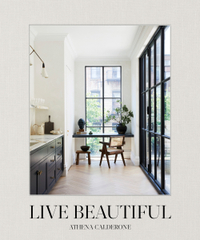 Live Beautiful by Athena Calderone | $31.18, at Amazon
As a tastemaker and the founder of the lifestyle blog EyeSwoon, US-based Athena Calderone knows a thing or two about living beautifully. In her book, Athena delves into a hand-picked selection of designer dwellings, exploring how each of their carefully crafted interiors came together.
FAQs
What are the principles of interior design?
There are seven main principles in interior design. These are balance, harmony, emphasis, contrast, scale and proportion, and details. Working with these several ideals within every space helps to create a harmonious room that is enjoyable to be in, rather than a space that feels disconnected from itself.
What is the rule of three in decorating?
The rule of three is different from the three F's in interior design. The rule of three is another rule that suggests that everything should be done in groups of three to help please the eye. This could be using the colors in the space, and grouping decor and art in threes, for instance. Odd numbers are usually more appealing to our minds, so working in this way helps to create a harmonious space to relax in.
---
Not following interior design rules such as the three F's is an interior design mistake that is easy to make when you don't have formal training. Working through these three steps in order, paying equal detailed attention to each one will lay the perfect foundation for any room, and really helps to make any space personalized to your needs and tastes.
Sign up to the Homes & Gardens newsletter
Decor Ideas. Project Inspiration. Expert Advice. Delivered to your inbox.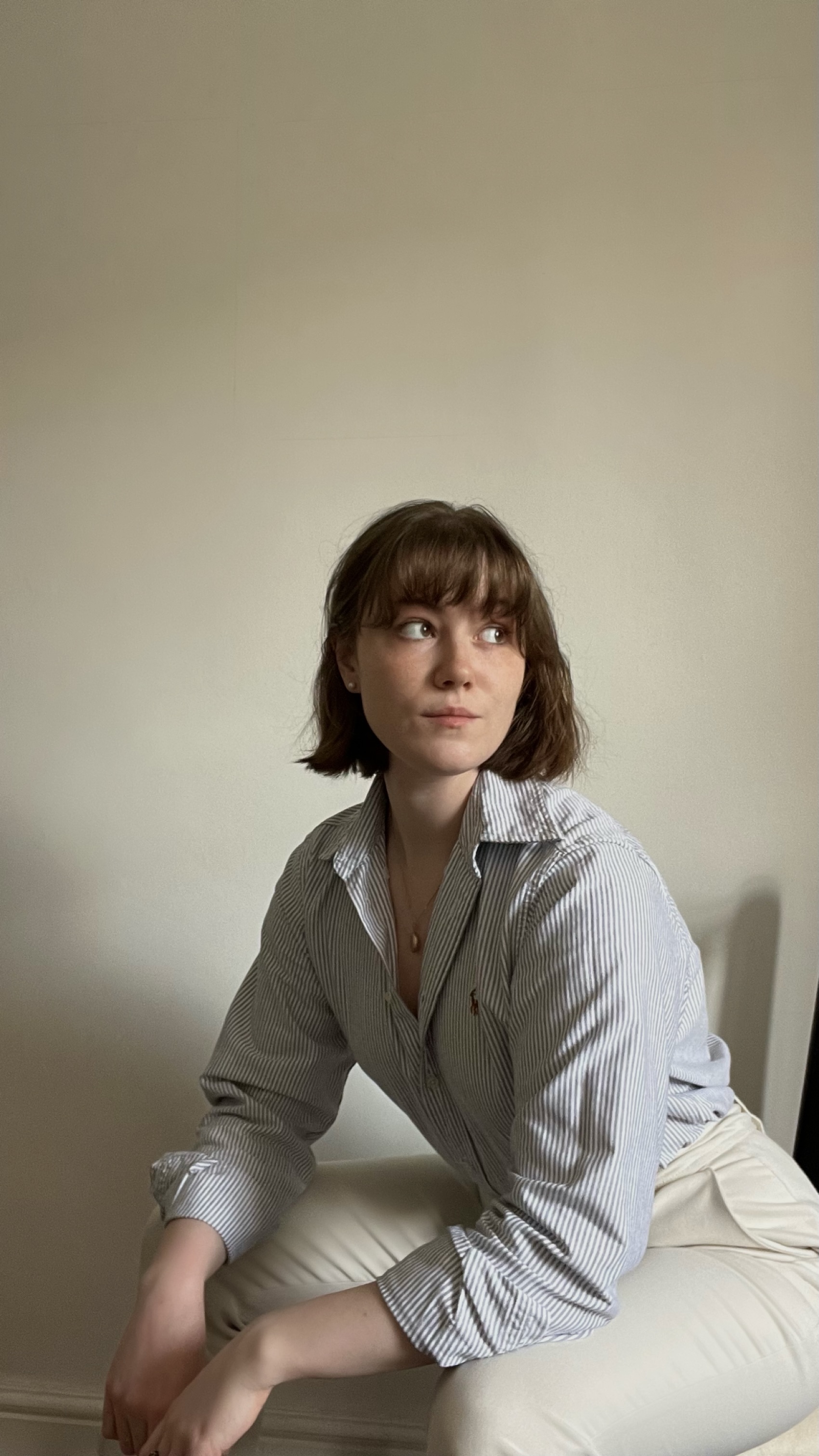 Chiana has been at Homes & Gardens for a year, having started her journey in interior journalism as part of the graduate program. She spends most of her time producing content for the Solved section of the website, helping readers get the most out of their homes through clever decluttering, cleaning, and tidying tips – many of which she tests and reviews herself in her home in Lancaster to ensure they will consistently deliver for her readers and dabbles in the latest design trends. She also has a first-class degree in Literature from Lancaster University.