What do you put in a boot room? 5 fundamentals of boot room design
Explore our top tips to create a beautiful and long-lasting boot room in the home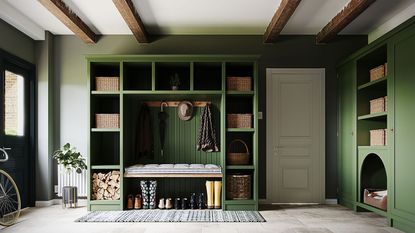 (Image credit: Olive & Barr)
A boot room can create a designated and organized area that can prepare you for the day as well as warmly welcome you back into the home.
Whether you have a large family with a never-ending pile of bags and coats, or simply enjoy being in the outdoors and need space to keep pet accessories and wellingtons, boot room ideas can help you feel more organized as you go about your day, as well as free up valuable space in other parts of the home.
From drying wet pets and cleaning muddy shoes, to boot room storage ideas for hats and umbrellas, a boot room is a busy, transitional and multipurpose space, and one of the main connections from the outdoors into the home, so your design needs to be able to perfectly meet the demands of your space and cater to your way of life.
What do you put in a boot room? 5 ways to design a boot room
Our fundamentals of boot room design explore the crucial elements to include when planning a boot room design in your home, as well as including some stylish inspiration and expert advice.
1. Plan efficient storage and organization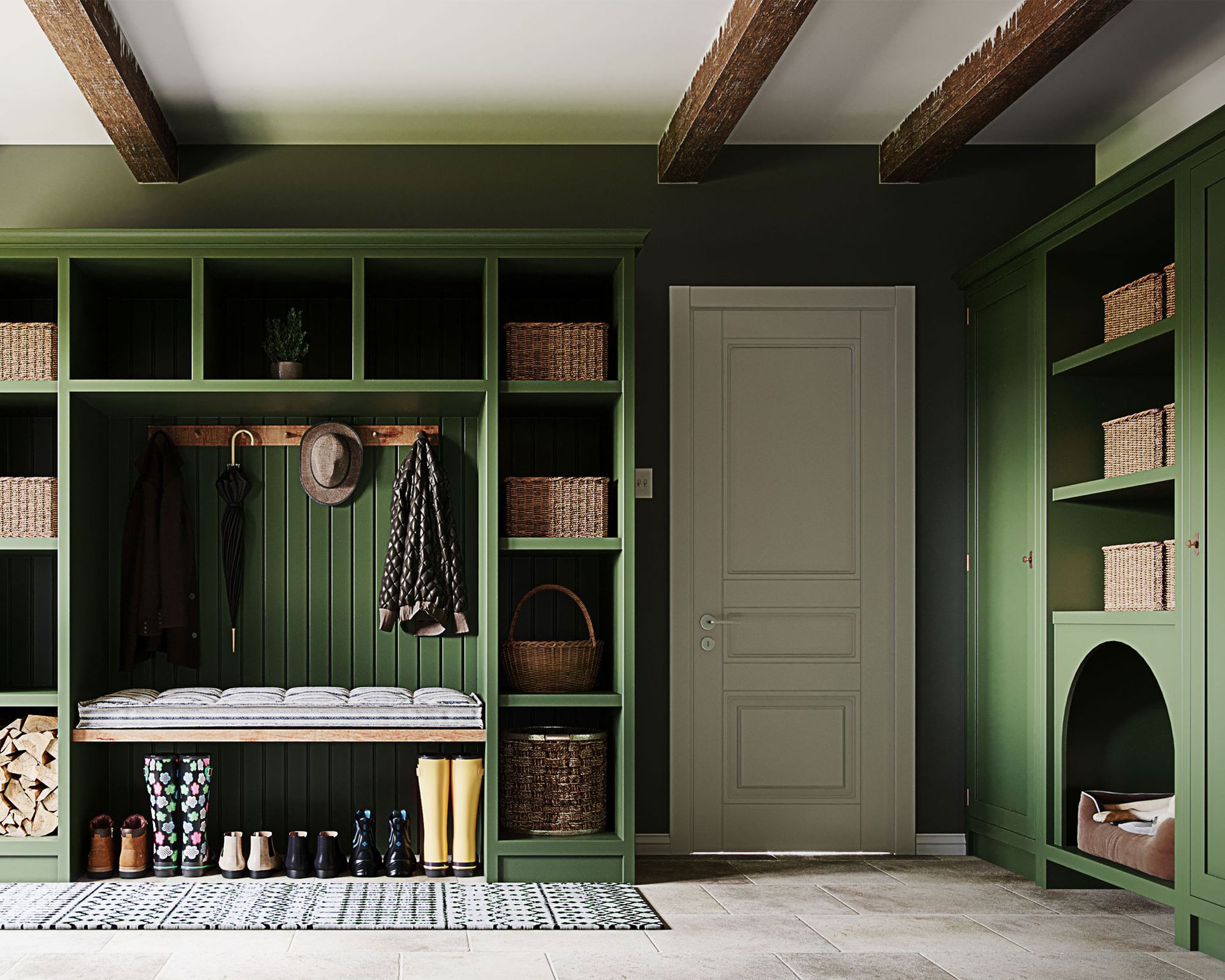 If it is one thing a boot room needs plenty of it is storage, and what goes hand in hand with storage – organization!
Louise Wicksteed, design director at Sims Hilditch says, 'in order to keep a boot room organized, it needs carefully planned storage solutions. This might include rattan baskets, bespoke joinery or even a hidden cupboard beneath bench seating.'
A boot room can quickly become a dumping ground for clothes, shoes.. and pretty much anything, turning it into a messy and uninviting space, so creating separate storage areas and homes for all of your belongings will keep the room looking neat and tidy, as well as feeling more functional and easy to use.
Designer Tom Howley also says, 'a mix of concealed cabinets, drawers and pull-out shelves lets you designate specific spaces for your items'.
Whether you zone the space by item, or create separate storage areas for each person in your household, incorporating clever storage solutions such as shelving, baskets and hooks will make your boot room feel organized and clutter-free.
2. Lay down hard-wearing flooring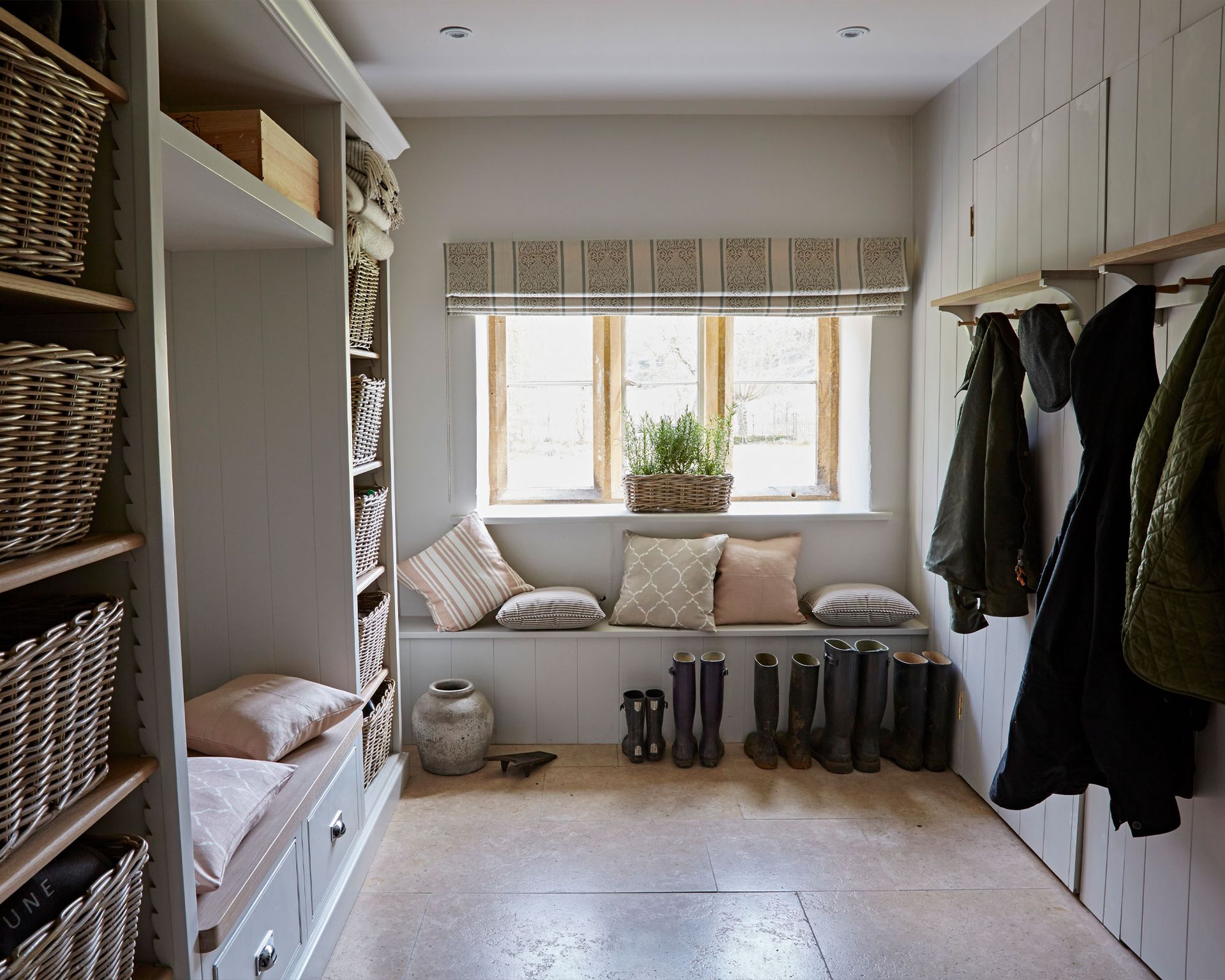 A high traffic area where family, guests (and pets) depart and arrive each day, the flooring in your boot room needs to be extremely hardwearing and practical.
Tom Howley states, 'a hard-wearing and robust stone is essential in what is inevitably an area of high traffic.'
Whether you choose ceramic tiles, stone, or laminate, the flooring in your boot room should be able to stand the test of time as well as have a surface that can be easily washed and wiped clean.
Louise Wicksteed supports this and says, 'a tumbled limestone floor is a great option here. Not only is it hard-wearing but it looks very smart. We often use the same flooring in an adjoining utility room or kitchen to create flow.'
3. Devise a cleaning zone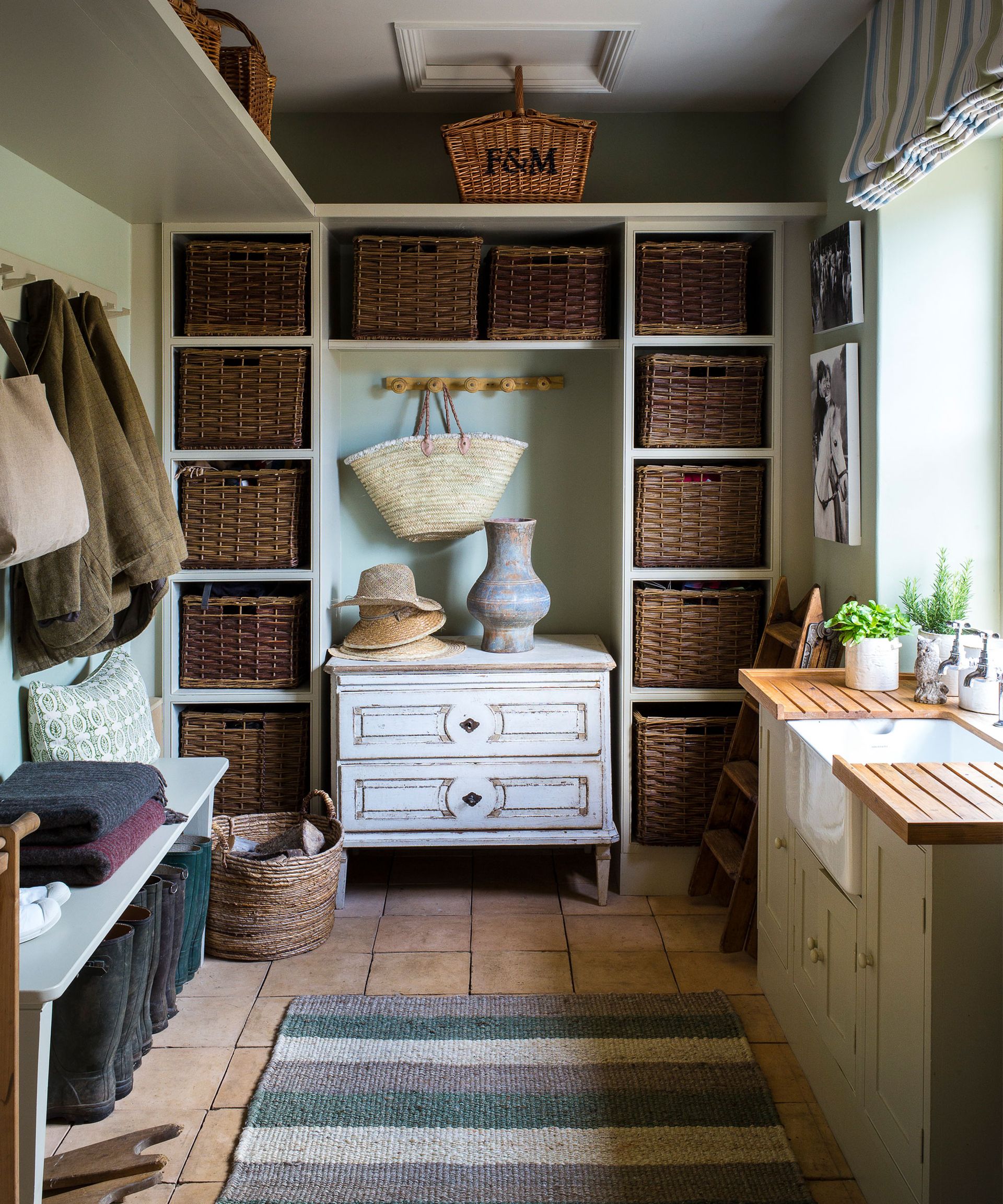 Including a sink in your boot room design where you can wash down wellies and have easy access to water to clean pets and other outdoor equipment, will save from mud and mess being brought into the home, similar to utility room ideas.
To elevate your sink space, position a wall light above and decorate the nearby countertops with plants and ornaments - using cupboards and baskets elsewhere to keep your cleaning products out of sight.
If space is limited in your boot room or plumbing will not allow for a sink, create a designated cleaning countertop instead, allowing space for cleaning equipment and buckets of water, great for small boot room ideas.
4. Provide functional seating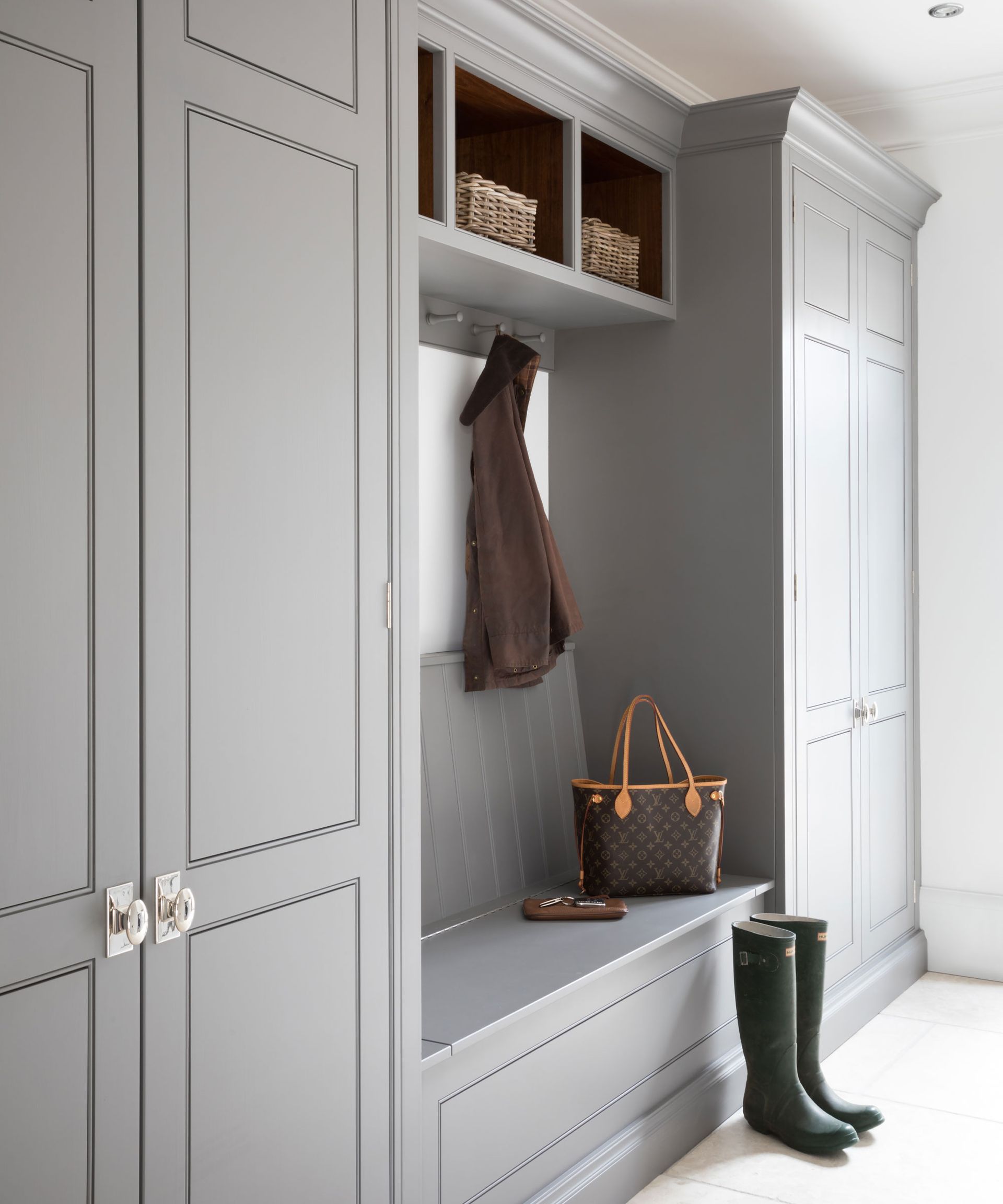 As the main purpose of a boot room for many of us is, as it says in the name, to store boots and shoes, creating an area where you can sit and easily put on and take off your shoes will only help make the space feel more inviting and comfortable.
Louisa Eggleston, creative director at Humphrey Munson says, 'bench seating provides a practical place to sit whilst putting on shoes or preparing a bag for the day. For families whose focus is on outdoor pursuits, incorporating additional storage under bespoke seating that can hide away wellies, walking boots and trainers will always prove invaluable, particularly during the colder months.'
A bench or seating area in your boot room is also a great way to add color and character to the space, as Louise Wicksteed says, 'it is important to remember that although a boot room is a functional space, it is still part of the home and should be treated with the same care as a sitting room when it comes to design. Insert pops of color by choosing fun patterned cushions for bench seating or a fun shade to paint the joinery.'
Whether you explore painted furniture ideas and bring vibrancy and color to a wooden bench, or decorate a seat with cushions and throws, incorporating seating can transform the usability of your boot room.
5. Use durable materials throughout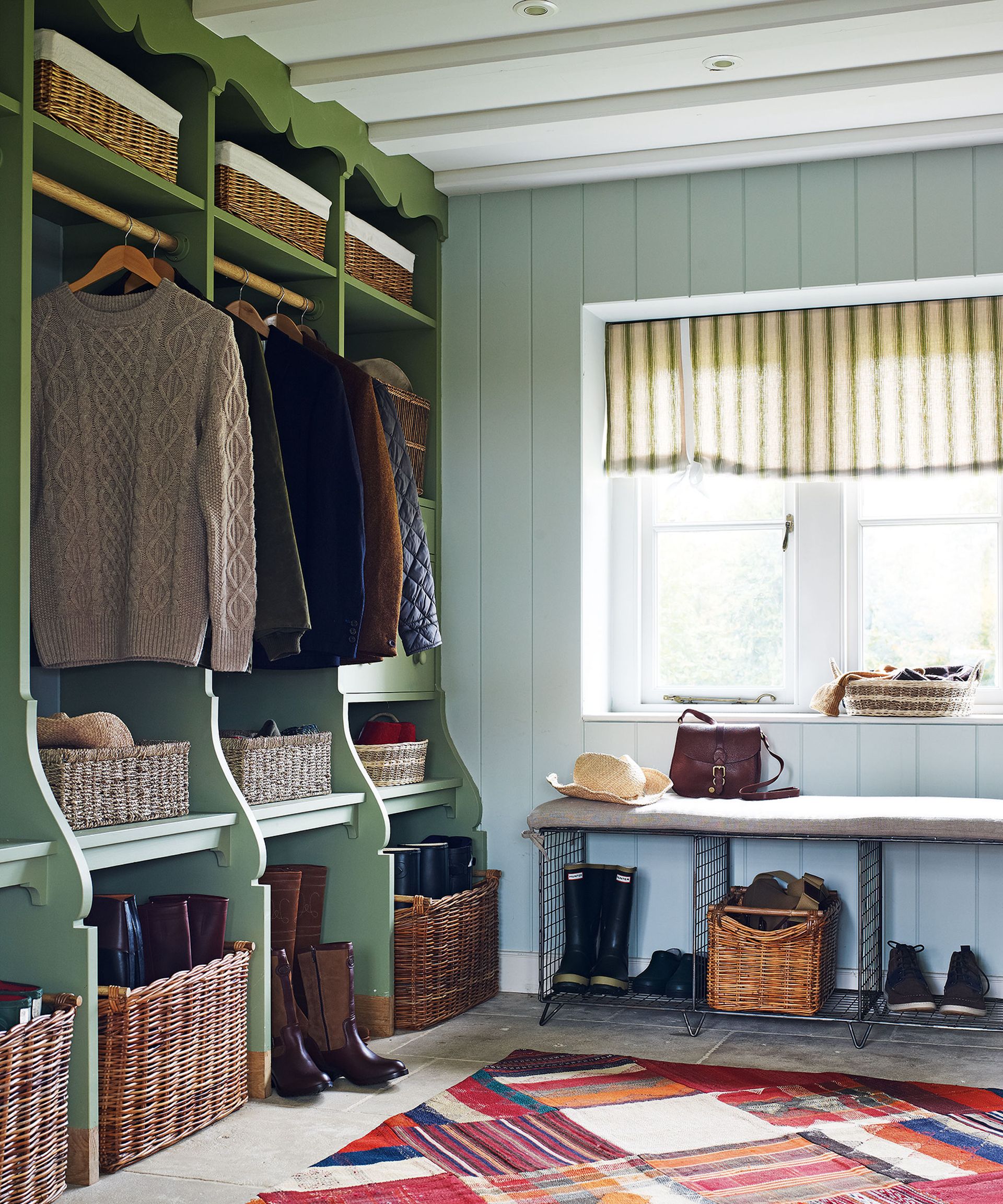 We have discussed the importance of hardwearing flooring for your boot room, but the use of enduring materials does not stop at the floor.
From lighting and furniture, to accessories and paint, all aspects of your boot room need to be carefully chosen so they are strong, durable and practical.
Louise Wicksteed states, 'as the gateway into the home from the great outdoors, a boot room should be a hardwearing and well-organized space that is easy to clean.'
Whether you use wipeable gloss paint or add wooden paneling onto your walls for protection, or choose robust wicker storage baskets, your chosen boot room designs should be able to be easily cleaned and withstand hard use for years to come.
What do you put in a boot room?
Aside from some of the key objects we have already pointed out such as storage baskets, a sink and seating, other good things to include in your boot room are:
-Hooks
-Shoe rack
-Pet accessories - such as leads, beds, food
-Cleaning equipment
-Bespoke cabinetry
-Door mat or durable rug
-Open and closed shelving
-A mix of wall and ceiling lighting
-Personal touches - ornaments, paintings, flowers and plants
How do you organize a boot room?
How you organize your boot room is down to carefully considering how you will mainly be using the space each day and what kinds of objects you are planning to keep in the space.
Whether you have designated storage baskets for different items, such as bags, coats, shoes and hats, or organize the space with individual racks and hooks for each person in the household, do what works best for the size of your your boot room and your everyday needs.
Using a mix of open and closed storage can hide certain objects out of sight, making the space feel tidier, as well as having other items, such as coats, that are easy to reach and grab on your way out.
Sign up to the Homes & Gardens newsletter
Decor Ideas. Project Inspiration. Expert Advice. Delivered to your inbox.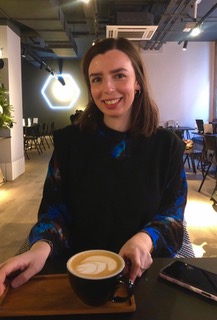 Zara joined Homes & Gardens in February 2022 as a Content Editor. After studying English Literature at University, she worked as an Ecommerce Website Editor, Content Writer and Buying Intern at multiple independent businesses within the luxury retail and lifestyle sectors. Her role at Homes & Gardens unites her love, experience and passion for the world of design and desire to create inspiring written content. She enjoys nothing more than discovering new trends, brands and products, whether that be in fashion, interior design or lifestyle.