We tried 3 cleaning methods for stainless steel sinks – the best left mine gleaming
A stainless steel sink marred with watermarks simply looks tacky – we found the best technique to remove them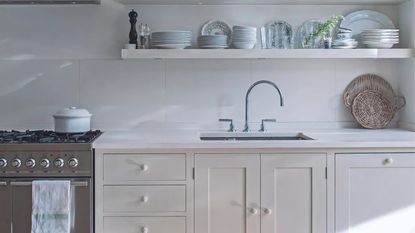 (Image credit: Jody Stewart)
Contrary to its name, a stainless steel sink is usually always marred with some type of mark from food or water and it simply looks awful. No matter how you spin it, a dirty-looking kitchen sink is the downfall of most beautiful kitchens.
Cleaning a stainless steel sink isn't difficult, but keeping water marks at bay can be, so we tried three cleaning methods to determine which was really the best cleaning tip for your kitchen.
While all three did the job, there was one that stood out above the rest – this is what we learned.
3 cleaning methods for stainless steel sinks
These three cleaning methods for stainless steel sinks are all recommended by experts and are perfect for streak-free shines, but only one kept water marks at bay for a few days. Here is what we found.
1. Glass Cleaner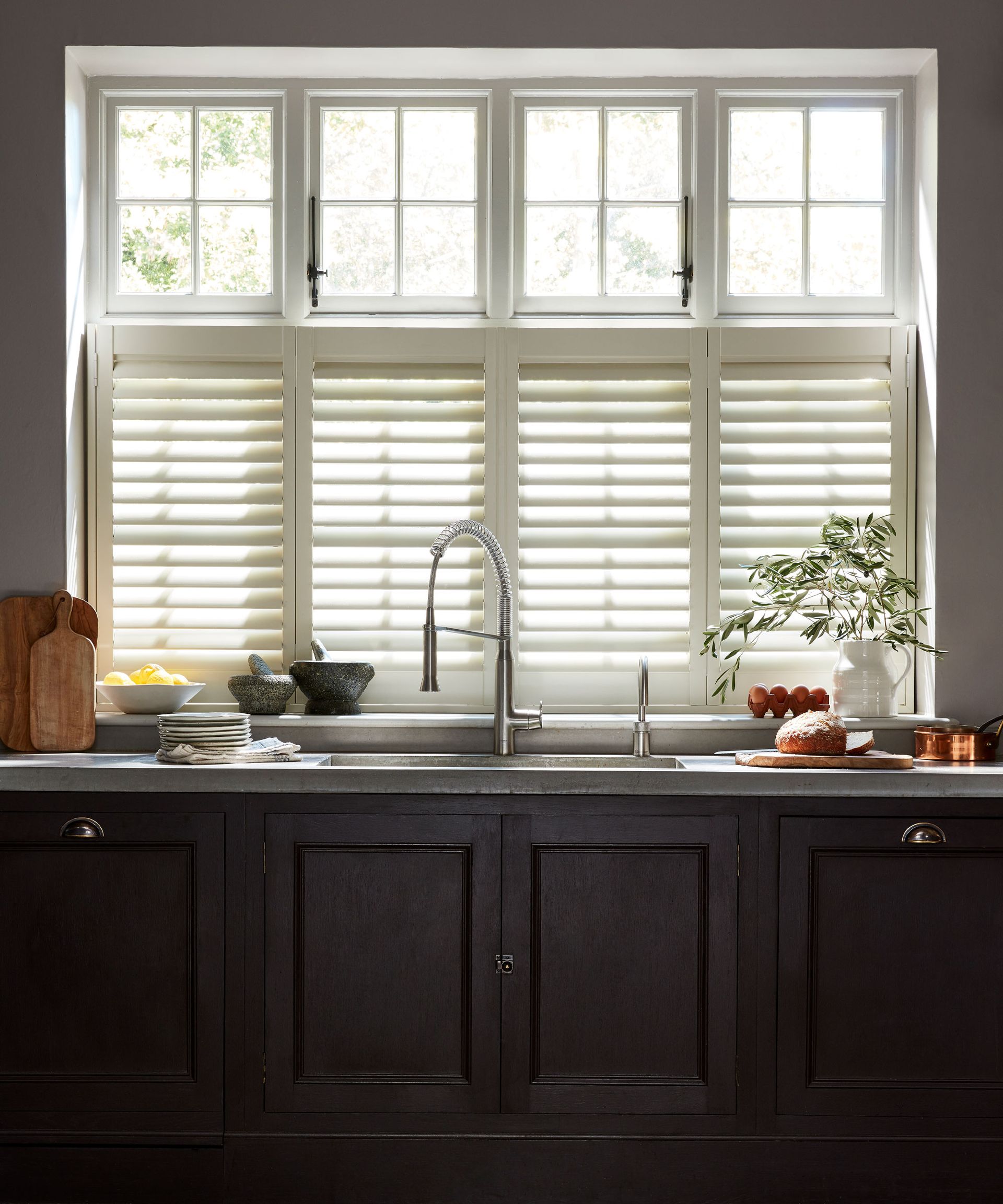 If you hadn't thought of using a glass cleaner on your stainless steel sink then we don't blame you – it is one of the more obscure options on this list. Tested by our section editor, Millie Hurst, this method is great for those looking for a finishing touch to cleaning their kitchen sink, but not as the main event.
'After cleaning with vinegar, or soap and water, buffing the sink with glass cleaner is a great finishing touch to help make your stainless steel sink look like new,' she says. 'Many glass cleaners are designed with breaking down grease and grime in mind, meaning they are great if you have been washing up anything oily,' she explains.
'Nevertheless, glass cleaner can't quite get rid of some of the toughest stains left behind by food on its own and some manufacturers specify their brand is not suitable for any surfaces other than glass – such as those made with damaging ammonia, making it important to keep tabs on what you have in your cleaning cabinet.
'Overall, it is a nice final step for a perfect sink, but don't expect it to dissolve any food residue.'
Millie Hurst is Section Editor at Homes & Gardens, overseeing the Solved section, which provides readers with practical advice for their homes. Millie has written about and tried out countless cleaning and DIY hacks in the six years since she became a journalist, and has worked in both London and New York.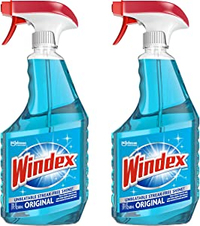 Windex Glass Cleaner |$9.54 for two at Amazon
Windex is one of the best-known glass cleaners for offering a spotless, streak-free shine with minimal effort.
2. Regular dish soap and polish
As stainless steel is one of the easiest kitchen sinks to maintain it is super simple to clean with water and regular dish soap such as Dawn. It only makes sense that a sink is one of the many things you can clean with Dawn powerwash given that you use dish soap to get rid of the same grease and food deposits on your dishes.
When cleaning with dish soap, I like to dampen my Scrub Daddy Sponge, available at Amazon, with cold water to make it abrasive and work soap into the basin and draining board. Using pure soap for this helps to fight the tough grime that accumulates from my draining dishes.
One problem with this method, I find, is washing the soap away after scrubbing. Once I add water to the equation there is an overabundance of suds that I can't seem to wipe clean without a few clean dishcloths making a lot of laundry for me to do later. If I want a shining sink, I then have to buff the whole sink dry with a stainless steel polish such as Weiman polish from Amazon afterward to get a good shine as I find the soap, despite leaving the sink clean, also leaves it a little dull looking.
While this method certainly works and works quickly, it doesn't provide the same lasting protection from hard water marks as The Pink Stuff.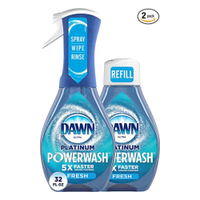 Dawn Powerwash Starter Pack | $8.44 at Amazon
This Powerwash starter kit includes one complete Dawn spray bottle and one refill pack.
3. The Pink Stuff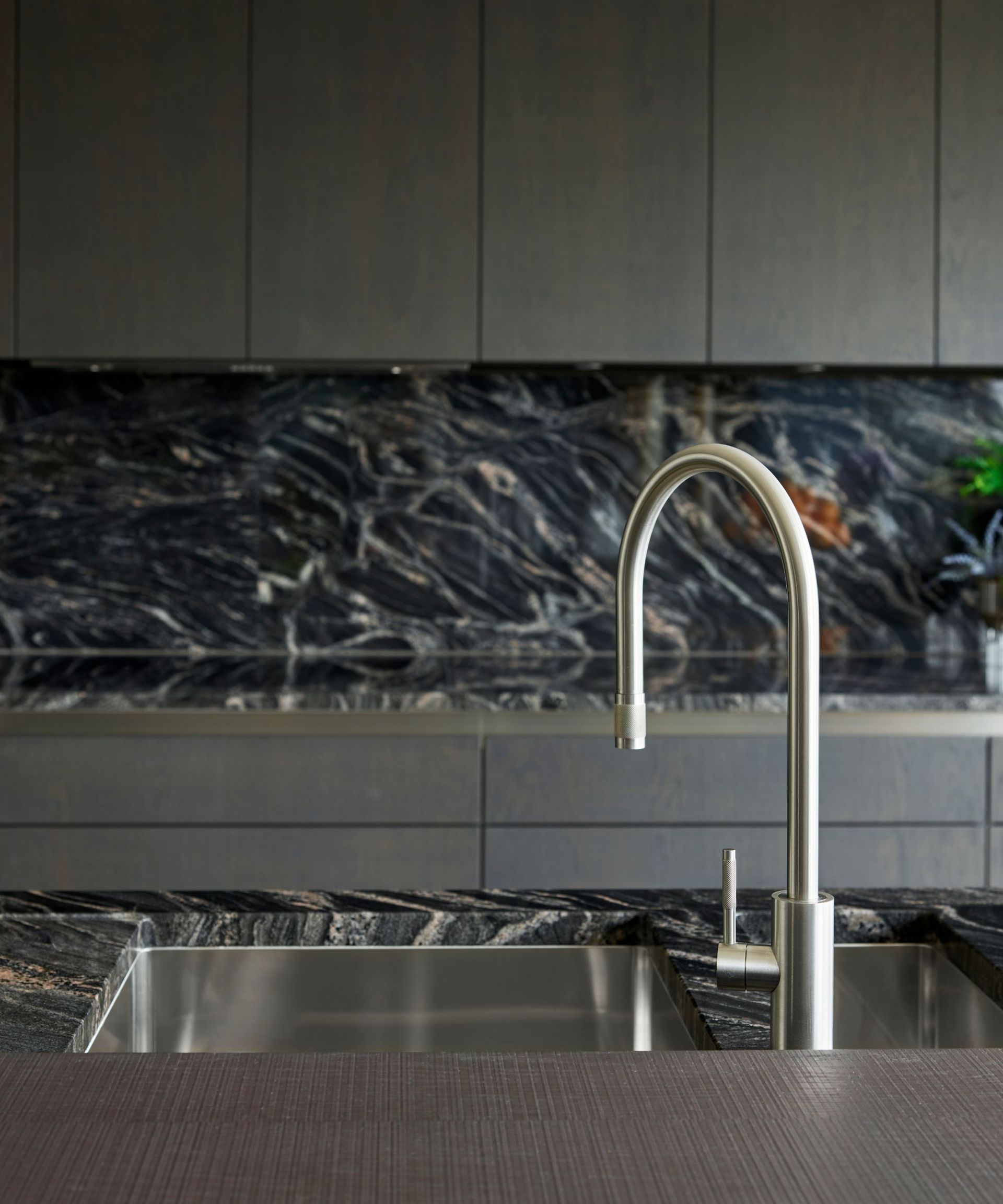 I, like many others, was astounded at how many things you can clean with The Pink Stuff and simply had to give it a go when cleaning the kitchen. Opinions are divided online as to whether the cleaning paste will scratch the surface of the metal, but having confidently tested it when cleaning a flat stove top made of glass, I found that the mild abrasive was not tough enough to cause any lasting damage.
I used a gentle reusable dish sponge, like these bamboo dish sponges on Amazon, to help work a good amount of the paste into the dry, watermarked sink. I had to use quite a bit of the paste to clean my double sink basin and the draining board, but after scrubbing in small circles and covering the sink surface I found it easy to wipe away with plain water and a clean cloth, rinsing any paste off of the saturated cloth as I went.
The result? My sink was rid of any stubborn water and soap marks and shined like new with no extra products! Even better, The Pink Stuff contains sodium silicate, a chemical compound that helps to prevent hard-water stains from forming after cleaning, keeping water marks at bay for longer.
If you are concerned about potential damage, try testing The Pink Stuff on a small, inconspicuous area first to be safe.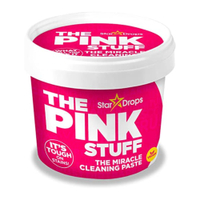 All Purpose Cleaning Paste | $5.97 at Amazon
The Pink Stuff paste made cleaning my sink easier and saves time and space. It also lasts much longer than any other liquid detergent.
FAQs
Can you clean a stainless steel sink with a brillo pad?
A brillo pad is a harsh scourer that should not be used to clean a stainless steel sink. The tough metal fibers mean that it scratches surfaces easily, ruining the appearance of your sink and wearing down the protective patina that protects it from rust more quickly.
Will vinegar damage a stainless steel sink?
Vinegar is a good cleaner for removing water marks and soap scum from stainless steel sinks. Using distilled white vinegar, mixed with baking soda for tough cleaning, can be used to wipe down metal surfaces for a streak-free shine. Make sure to wipe away with water and buff dry afterward for the best effect.
---
Overall, we found that The Pink Stuff was the best at cleaning stainless steel sinks and keeping them free from dirty-looking water marks the longest. As a multi-purpose scrub that can also be used to clean glass shower doors without streaks, it is more than worth the investment in our eyes.
Sign up to the Homes & Gardens newsletter
Decor Ideas. Project Inspiration. Expert Advice. Delivered to your inbox.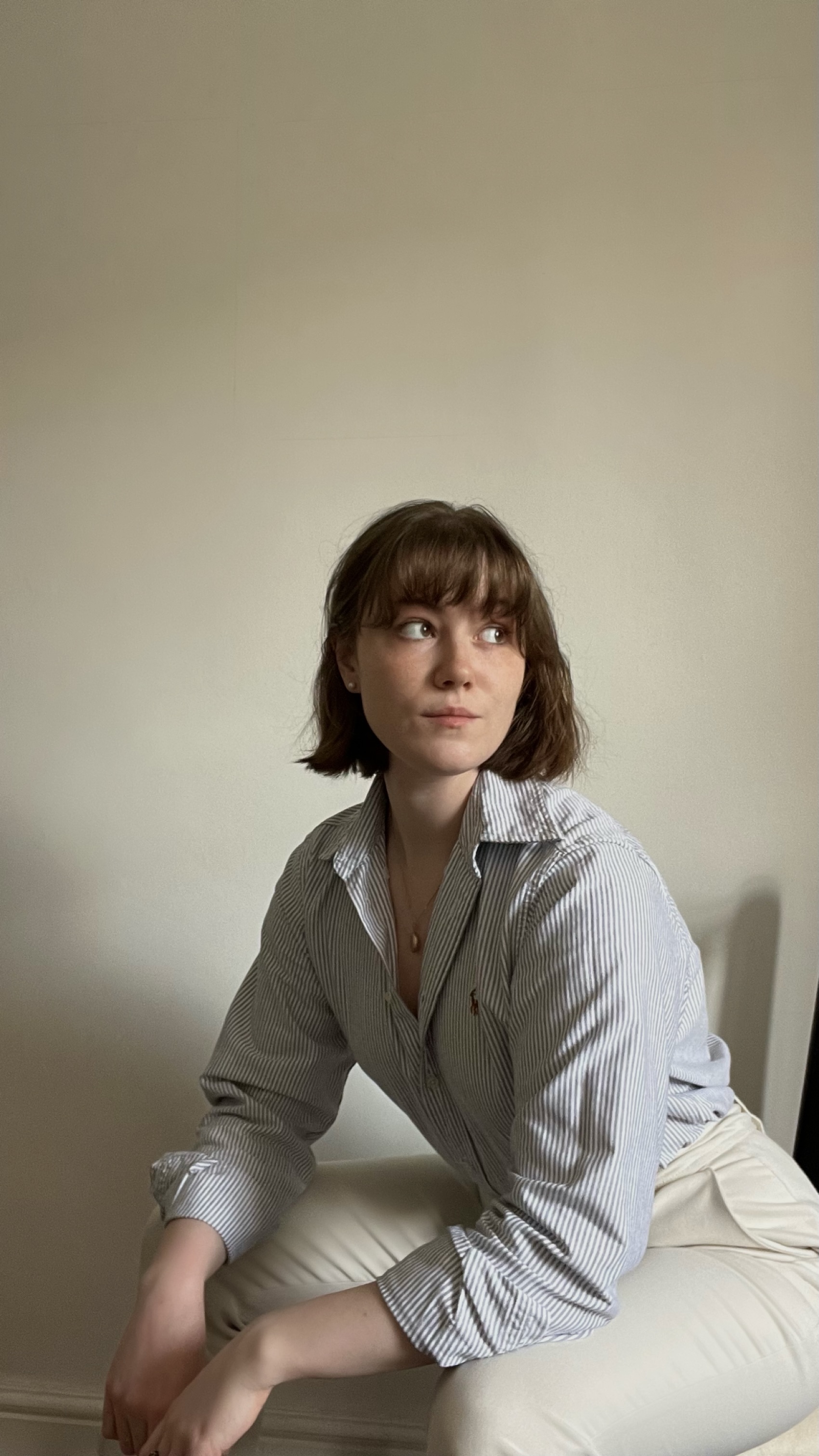 Chiana has been at Homes & Gardens for a year, having started her journey in interior journalism as part of the graduate program. She spends most of her time producing content for the Solved section of the website, helping readers get the most out of their homes through clever decluttering, cleaning, and tidying tips – many of which she tests and reviews herself in her home in Lancaster to ensure they will consistently deliver for her readers and dabbles in the latest design trends. She also has a first-class degree in Literature from Lancaster University.