8 surprising foods you should be storing in the refrigerator (but probably aren't), according to experts
Professionals say these unexpected items actually belong in the refrigerator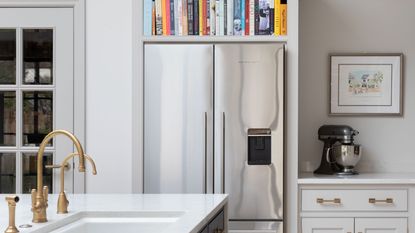 (Image credit: Future PLC)
Are you keeping the right foods in your fridge? Or are you relying on received, but out of date wisdom on what you should store in the refrigerator?
Organizing a refrigerator well not only makes preparing dinner much easier, but ensures everything is kept as fresh as possible, too. But wait, there's news: a few foods, which we've labelled as items you should never store in a refrigerator should, according to food experts, be in there.
Here's what they had to say.
Foods you should store in the refrigerator
Whether you are a keen chef or simply what to cut back on food waste, trying out new kitchen storage ideas and cleaning a refrigerator regularly will help keep things in check.
1. Peanut butter
As with condiments, where you choose to store your peanut butter and jelly often comes down to personal preference, but experts tell us that keeping peanut butter (and normal butter, for that matter) in the refrigerator will help it go the extra mile.
'The best place to store natural peanut butter, nuts, oils, and butter is in the refrigerator, especially if you plan to keep them in your kitchen for longer than a week or two,' says chef Corrie Duffy.
'When placing these goods in the refrigerator, make sure to wrap or bag them, as necessary, to preserve flavor,' he adds. If you're running out of space in the fridge or find things get hidden at the back, try clear refrigerator organizers – our favorites are below.
Clear Fridge Condiment Organizer
Easily store spreads and condiments in the refrigerator and with a durable clear plastic organizer with built-in handles
Group items together and stack easily with these fridge bins, available in narrow and wide.
Corrie Duffy is a food expert who runs a website called Corrie Cooks, which is dedicated to Instant Pot recipes. He focuses on creating delicious and easy meals for readers to share with family and friends.
2. Potatoes
Studies show that storing potatoes in the fridge doesn't actually cause the 'cold sweetening' effect that we thought it did, and that refrigerating them can even help them to last much longer. It was thought that keeping potatoes in a chilled environment could cause them to create a harmful chemical called acrylamide once the potatoes are cooked, but the advice on this has now changed.
3. Hot sauce
Anyone partial to hot sauce may want to consider keeping it in the refrigerator to help it retain its heat and flavor. Apparently, this condiment stays fresh for much longer when stored in the fridge rather than on the countertop or on our pantry shelving. It can also last longer if stored in an airtight container.
4. Ground chia seeds
If you like sprinkling some ground chia seeds onto your oatmeal or blending it into a juice in the morning, make sure you're storing it in the refrigerator, or the seeds can end up tasting less fresh.
Theresa Tesolin is co-founder of RusticWise, a website sharing advice on how to be sustainable at home and in the garden. She says ground flaxseed, chia seeds, and hemp hearts are all better stored in the refrigerator, or even the freezer.
'While storing these foods in an airtight container in the pantry is fine, storing them in the fridge helps to extend shelf life by preserving the volatile oils and preventing rancidity,' Theresa explains. 'You'll know it's time to toss these items when they develop a very bitter, off-putting taste!'
Theresa Tesolin co-founded Rustic Wise, a source of sustainable living advice, after spending many years working in IT. She grew up with her grandmother who instilled in her a sense of frugality and a spirit of waste not, want not.
5. Coffee
Opinion is split when it comes to coffee, but according to Shaun Martin, a home design expert with a background in health science, coffee grounds or beans for your best coffee maker should be kept in the refrigerator.
'Coffee grounds also contain natural oils that help preserve the flavor and aroma of your coffee. Storing them in a sealed container in the refrigerator will prevent them from becoming stale,' he says.
6. Beets
'Beets' shelf life mostly relies on how they are stored,' says Cynthia Hamilton at Our Good Living Formula, a beauty product testing company. 'When you get home, take the beet greens out of the beets if you won't be using them. Greens should be chopped and used immediately or added to your compost since if they are left attached for an extended period, they will draw moisture from the beets.
'Beets can be preserved for four to six weeks in an airtight bag after the greens have been plucked. To permit the moisture to escape, make a few tiny holes in the bag. Their skin can start to feel a little thin, and mold might start to grow if the moisture is retained,' she explains.
7. Honey
'Unlike other sweeteners, honey never goes bad,' says Shaun Martin. 'Storing it in the fridge will help extend its shelf-life and keep it from crystallizing too quickly.'
8. Some flours
We have always stored flour alongside baking supplies in the pantry, but food expert Corrie Duffy argues that whole-wheat flour keeps better in the fridge. The same goes for gluten-free flours: these have a shorter shelf life than traditional flour, but you can add three to six months to their shelf life by keeping them in airtight containers in the fridge, says Celeste Noland, a gluten-free cooking enthusiast from There Is Life After Wheat.
'Before you bake, just be sure to put the flour on the counter for about 30 minutes to bring it to room temperature,' she says.
FAQs
How can I avoid food waste?
Attaching magnetic paper, at Amazon to containers allows you to efficiently and quickly track inventory, says Judi Kutner, a home organizing expert and real estate agent at Apartment Notes. 'By doing this, you can avoid wasting valuable resources and keep tabs on where your product is at all times. Her other food storage tips include using sealed containers by default, labeling boxes with expiration dates, and keeping perishable foods in the fridge rather than on shelves.
---
Following expert tips and tricks on where to store staples in your family's diet will keep them fresh and full of flavor, so you always have what you need for a quick snack or baking session.
Sign up to the Homes & Gardens newsletter
Decor Ideas. Project Inspiration. Expert Advice. Delivered to your inbox.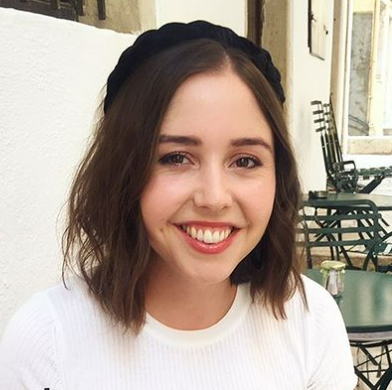 Millie Hurst is the Solved Section Editor at Homes & Gardens. She has six years of experience in digital journalism, having previously worked as Senior SEO Editor at News UK in London and New York. She then gained experience writing for women's magazines before joining Future PLC in January 2021. Millie has written for an array of homes brands including Livingetc and Real Homes and was formerly Senior Content Editor at Ideal Home before taking on the position of Section Editor with Homes & Gardens. She has written and edited countless features on home organization, decluttering and interior design and always hopes to inspire readers with new ways to enjoy their homes. She lives in Sheffield, South Yorkshire and loves to weave nature-inspired decor and nods to time spent in Italy into her own home.