What to cook in a toaster oven? 10 foods to prepare on the countertop
Discover what to cook in a toaster oven and enjoy snacks, sides, and whole meals from this countertop appliance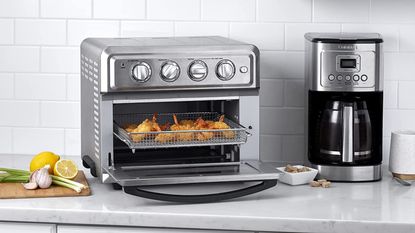 (Image credit: Cuisinart)
The answer to what to cook in a toaster oven may start with toast, but it certainly doesn't end there. There are a whole range of snacks, side dishes, and meals that can be cooked in one of these, and it's handy for a whole heap of other food preparation tasks, too.
Pick one of the best toaster ovens and it can provide space inside for pizzas, veggies, and – depending on the model – even a turkey, in addition to fulfilling the function of providing beautifully browned bread or bagels.
Whether you're a first-time owner of one of these great countertop cooking solutions or want to expand the range of foods you use it for, our guide will provide inspiration for your culinary creations.
What to cook in a toaster oven
A toaster oven can be a choice that does more than simply take the place of one of the best toasters. What's more, it can cook quickly and crisp beautifully, and some even offer the option to air fry, reducing the number of small appliances you'll need in the kitchen.
But which foods should you use it for? Here's our expert advice on what to cook in a toaster oven.
1. Prepare toast and bagels in a toaster oven
OK, we're not telling you anything you didn't know: you can cook toast and brown bagels in a toaster oven, of course. However, do consider toasting something different from a standard loaf.
'Some come with fully adjustable brownness settings to cook multiple slices at once,' points out Millie Fender, small appliance and cooking editor of Homes & Gardens. 'This will come in particularly helpful to those who enjoy artisanal bread which may not fit into a conventional toaster.'
And breakfast isn't the only meal for which you may want to exploit the appliance's toasting capability. You could prepare delicious bruschetta toasting baguette slices and then topping with tomato, mozzarella and basil, plus olive oil.
2. Make granola in a toaster oven
Fans of granola might want to prepare a batch in a toaster oven. It can make the process of whipping up your own version of this great breakfast food or snack quicker than using a range. You can use your usual recipe – although you might have to reduce how much you make in one go depending on the toaster oven's capacity.
Homes & Gardens contributing editor Helen McCue says, 'In my normal oven it takes 20 minutes to bake granola with a stir halfway through, plus there's the 10 minutes or so that the oven takes to preheat.' In a toaster oven? 'A pretty impressive eight minute reduction in cook time compared to my normal oven,' she says.
3. Put bacon in the toaster oven
While we're talking tasty breakfast foods, we recommend cooking bacon in a toaster oven. The reason? Actually, there are a few. First of all, you can leave it cooking with just intermittent checking rather than stand at the stove top. Secondly, you can make cleanup easy by lining the baking pan with parchment paper or aluminum foil and avoid the chore of dealing with a greasy skillet.
The bacon will be ready in around 10 to 15 minutes, depending on how crispy you prefer it, making the process pretty rapid, too. It's worth knowing too that bacon is one of the things you can cook in an air fryer, too.
4. Prepare pork chops in a toaster oven
A toaster oven can deliver delicious pork chops, cooking the meat evenly. Speedy heat-up times ensure you can have dinner on the table sooner than you might using a regular oven as well. You might want to bake or roast the chops, depending on your tastes and the functions your toaster oven offers and your preferences.
5. Cook fries in a toaster oven
Using a toaster oven rather than one of the best air fryers? Then fries are likely going to be high on the list of foods you'll want to cook with the air fry mode. Crisp on the outside and fluffy in the middle fries can be yours with one of these appliances and, naturally, they're a healthier take than deep fried versions with just a spray of oil required.
The process is rapid, too. Jaclyn Turner, eCommerce editor at Future made delicious fries in double-quick time when testing the KittchenAid Digital Countertop Oven with Air Fry. 'Whipping up some steak fries (pretty much the thickest you could try), they were ready within 15 minutes,' she says.
6. Dry fruit in a toaster oven
Dried fruit can be used as a garnish or a simple snack and you don't need to own a dehydrator to accomplish the task of drying it – a toaster oven can do the job perfectly. Think dried apples, plums, berries, peaches, bananas and more.
Slice fruits thinly if you are going to dry them this way and bear in mind that a low temperature and several hours are required to dry the fruit, but you can be getting on with something else while the toaster oven performs its drying duty.
7. Bake cookies in a toaster oven
Like the idea of making smaller batches of cookies without worrying about heating a large oven cavity? Then a toaster oven can be the answer. Use ready-to-bake cookie dough or make up a small batch mixture from scratch – both can yield delicious results that have the perfect crisp outside and gooey center.
Call on the toaster oven's bake function and be aware that you might need to adjust the cooking time as it can differ from that of your regular oven.
8. Prep a grilled cheese in a toaster oven
Need a quick lunch or a satisfying snack? A grilled cheese fits the bill, and you can swap the stove top for the toaster oven to fulfill your craving. Make sure to put the cooking rack in the lowest position and then put a baking sheet into the preheated oven.
You'll need to butter one side of each slice: one goes butter side down with the cheese on top, then the second slice butter side up. Cook one side for a few minutes until it's browned before flipping the sandwich so the other side is browned and the cheese is melted.
9. Roast vegetables in a toaster oven
When you need a side dish that's healthy and tasty, consider roasting veggies in a toaster oven. Think single veggies such as broccoli, brussels sprouts, or carrots – the latter are delicious with a sprinkling of fresh herbs – or combine root vegetables including potatoes and onion. Make sure to cut the veggies into even-sized pieces and toss in oil then season before cooking.
10. Bake bread in a toaster oven
You can bake bread in a toaster oven – but bear in mind that you may have to size down the loaf compared to what you'd bake in a regular oven, and make sure to take into account the space the bread needs to rise inside the oven cavity. Adjusting heating time to suit this oven type is also a must.
Other essentials? Preheat the oven before baking the bread and keep a close eye on the loaf while it cooks. The size of the toaster oven may mean you have to cover the crust of the bread with aluminum foil to prevent it burning while the inside of the loaf is still cooking.
Can you cook meals in a toaster oven?
You can cook meals in a toaster oven as well as reheating food, and preparing snacks and tasty treats. Be aware of its capacity – you may need to adjust a recipe to achieve the same results as you would when preparing it in a regular oven and you won't be able to cook for larger numbers of diners.
The particular model matters, however. Some toaster ovens are sizeable enough to cook a whole chicken as an alternative to chicken thighs or wings. Or think dishes such as lasagna.
If you're making a meal in a toaster oven, do make sure to think ahead about which parts of the meal can be at room temperature rather than straight from the oven when you serve so you can get the preparation order right.
What are the disadvantages of a toaster oven?
There are some disadvantages to using a toaster oven that it pays to be aware of. First, as we've mentioned above, you won't enjoy the luxury of keeping something you've already prepared warm nor will you be able to cook items together.
The capacity of a toaster oven can also be a disadvantage when it comes to preparing food for a larger number of people. Its size can also limit what you can cook whether it's a turkey, a big pizza or a large loaf of bread, for example.
Be mindful too, that toaster ovens models vary, so it's important to check the cooking modes a particular version offers to make sure you're not missing out on a cooking method you want to use.
Sign up to the Homes & Gardens newsletter
Decor Ideas. Project Inspiration. Expert Advice. Delivered to your inbox.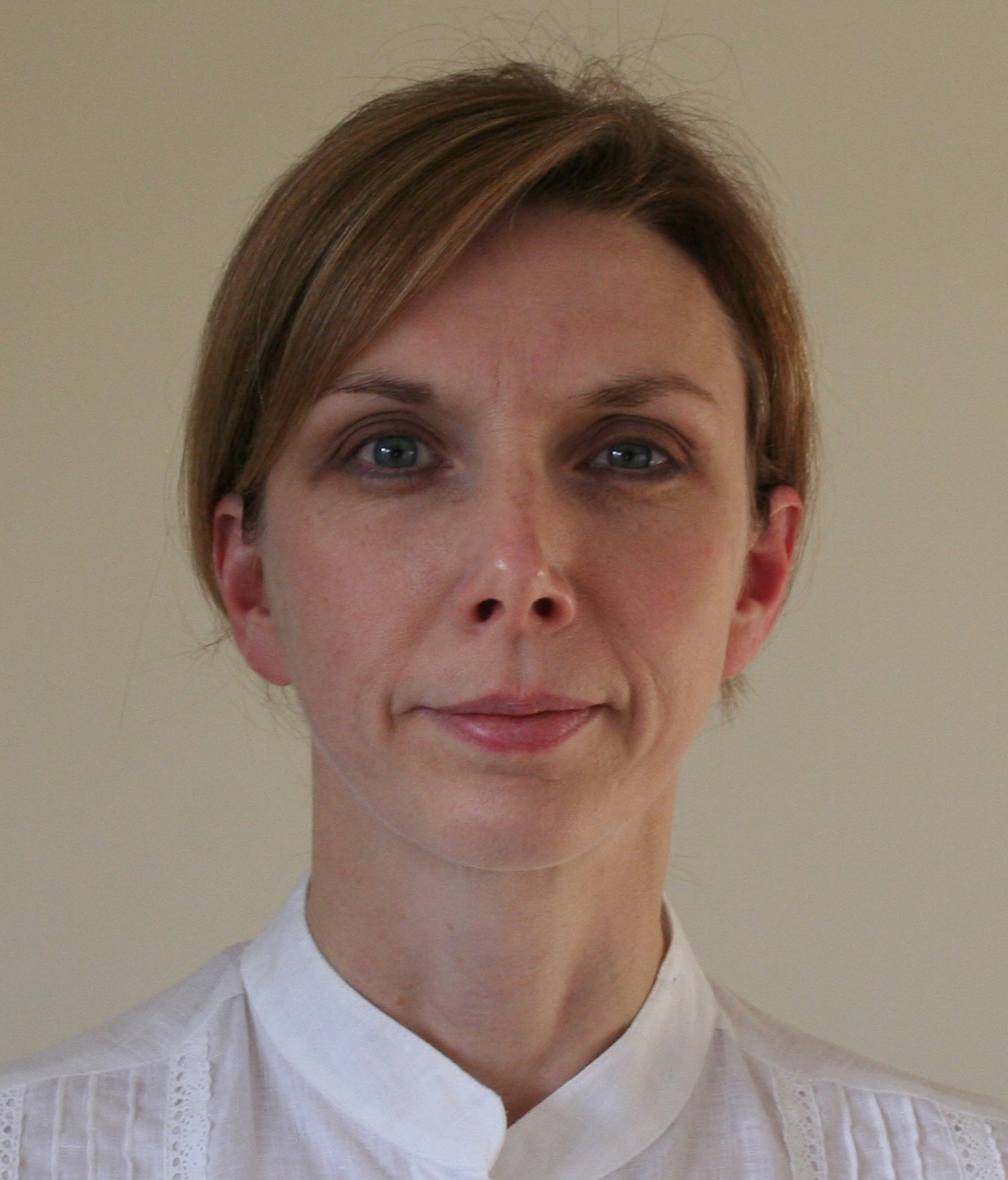 Sarah is a freelance journalist and editor. Previously executive editor of Ideal Home, she's specialized in interiors, property and gardens for over 20 years, and covers interior design, house design, gardens, and cleaning and organizing a home for H&G. She's written for websites, including Houzz, Channel 4's flagship website, 4Homes, and Future's T3; national newspapers, including The Guardian; and magazines including Future's Country Homes & Interiors, Homebuilding & Renovating, Period Living, and Style at Home, as well as House Beautiful, Good Homes, Grand Designs, Homes & Antiques, LandLove and The English Home among others. It's no big surprise that she likes to put what she writes about into practice, and is a serial house renovator.