Best toaster 2021: our top ten from Dualit, Breville, KitchenAid, Smeg and more
Choose from the ten best toasters of 2021, with two- and four-slice toasters from all of our top brands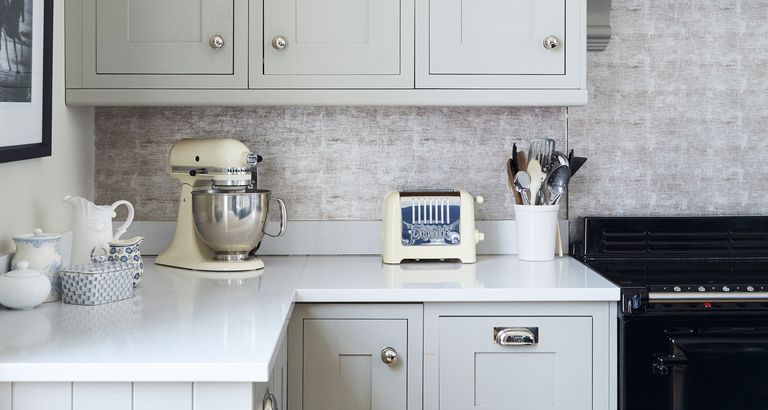 (Image credit: Future)
If there's one essential in any kitchen, it's the best toaster. A four- or two-slice toaster will sit on your kitchen counter, ready to toast bagels, bread and even pastries. Some even come with specific modes to make sure you get the best toast possible, every time. 
We've found the best toasters on the market with our top ten picks from Breville, Dualit, Smeg, KitchenAid, Cuisinart and other loved kitchen brands. They vary in style, from simple and compact to true feature pieces for your kitchen counters. You can also find many of them in both two and four-slice options, so if something in our guide takes your fancy but you'd like a different sized option, you can find the best toaster for you. 
From breakfast to late-night snacks, the best toaster will deliver the perfect level of browning and never toast unevenly. For those who want their English muffins or bagels only toasted on one side, there are also options available for your specific needs. Pair your toaster with the best coffee maker, or keep reading for the best toasters of 2021 
Best toasters 2021
1. Dualit 4 Slice Newgen Toaster
Best toaster overall
Specifications
Dimensions: 15.30 x 10.30 x 10.10 inches
Slots: 4
Settings: Defrost, Bagel
Reasons to buy
+Tough+Replaceable parts+Excellent and even toasting+Large slots+Can choose how many slots to use
Reasons to avoid
-Manual controls are fiddly-Expensive given the features
Dualit builds its toasters to be rugged and reliable. For the Dualit 4 Slice Newgen Toaster, the company has kept the same design of old but has added a few new features.
In addition to just heating, this new model has a proper defrost setting and a setting for heating up bagels. Otherwise, it's business as usual, with the option to choose how many slots you want to use (one to four) to save on running costs, and a mechanical timer dial. Extra deep and wide slots let this toaster take most types of bread, and you can buy an optional warming wrack or sandwich cage.
With a mechanical dial, timings aren't as precise, so there's a bit of a learning curve with this model. With a little practice, though, you can get even results every time. Dualit's heating element uses a series of flat bars behind a smooth, transparent casing, which extends life. And, should a heating element go, you can replace the part.
2. Cuisinart 2 Slice Compact Plastic Toaster
Best toaster for smaller kitchens
Specifications
Dimensions: 6.5 x 11 x 7 inches
Slots: 2
Settings: Bagel, Defrost, Reheat
Reasons to buy
+Excellent value+Neat and easy-to-clean body+Simple controls+Good toast
Reasons to avoid
-Some report uneven toasting-Higher settings burn fast
Four-slot toasters tend to be quite big and bulky, so if you need something smaller and less obtrusive, the Cuisinart 2 Slice Compact Plastic Toaster is for you.
This tiny model is designed to sit face-on, so it doesn't take up much width on a counter. Although the product name has the word 'plastic' in it, the exterior is neat and clean, looking far better than you might expect.
Controls are simple, with a dial labelled one to seven for the toast setting, defrost, reheat and bagel settings. The slots are a good size, too, and should take most shop-bought slices.
Toasting is generally very good, although some complain that the toaster quickly moves into burnt territory, so try with the lower settings first. There are some complaints about uneven toasting, but turning bread part way through can fix that issue.
3. Café Specialty 2-Slice Toaster
Best two slice toaster
Specifications
Dimensions: 7 x 12 x 8 inches
Slots : 2
Settings: Reheat, Frozen, Bagel
Reasons to buy
+Compact+Sleek look+Has an express setting+Matching appliances available 
Reasons to avoid
-Expensive-Only neutral colors available 
Want all the style of the best toaster but in a two slice option? The Café Specialty 2-Slice Toaster has rose gold accents and comes in either a white, silver or black option. We love the simple curved design, and it's a compact option for smaller kitchens or households. You can also buy a matching drip coffee maker. 
This toaster not only looks great, it's a treat to use as well. There's an express finish option for rushed mornings and eight intensity settings to choose from, for that perfect toast every time. Other settings include a frozen, reheat, and bagel setting.
A more expensive option for a two-slice, but this toaster ticks every box when it comes to build, quality and style. 
4. Cuisinart CPT-435 4 slice toaster
Best leverless toaster
Specifications
Dimensions: 11.42 x 10.08 x 7.75 inches
Slots: 4
Settings: Bagel, Reheat, Defrost
Reasons to buy
+Simple controls+LED screen+Control either side independently+Digital countdown timer
Reasons to avoid
-Limited design options
The Cuisinart CPT-435 is a smart toaster with an in-built LED screen. It houses four slices at once, and you can operate either two-slice side independently from the other. This is perfect for those who have different preferred levels of browning from their partners, and it will also allow you to toast a bagel alongside your bread using the bespoke bagel setting. 
You can easily increase the browning level using the plus and minus buttons, and simply press toast to start the process. If you like the traditional lever element of a toaster you may not want this Cuisinart model, but it does come with Bagel, Reheat, and Defrost settings.
5. KitchenAid Artisan 2-Slice Toaster
Best space-saving toaster
Specifications
Dimensions: 16 x 5.4 x 7.9 inches
Slots: 1
Settings: Bagel, Reheat, Defrost
Reasons to buy
+One slot only+Super compact profile+Intelligent design
Reasons to avoid
-An expensive one slot option
Two slices, one slot. The KitchenAid Artisan 2-Slice Long Slot Toaster is an attractive retro-style toaster that's perfect for small and narrow kitchens. It's got a width of only 5.4 inches, but the depth is 16 inches so prepare to set aside a corner of the kitchen to it.
Functions include a "little longer" button, as well as bagel and frozen options for just about any type of bread or baked good. It comes in the classic KitchenAid Artisan Empire Red, or a matte black. 
6. Smeg TSF01 toaster
Best stylish toaster
Specifications
Dimensions: 12.68 x 7.6 x 7.72 inches
Slots: 2
Settings: Defrost, Bagel, Reheat
Reasons to buy
+Looks gorgeous+Well built+Simple control dial+Wide slots fit most bread
Reasons to avoid
-Very expensive
If you have an open kitchen where everything is on display, the Smeg TSF01 is the toaster for you. With its 50s design and amazing range of colours, this is one of the best-looking kitchen accessories that you can buy.
There's a two-slice or four-slice version (TSF02). We're covering the two-slice toaster here, but the four-slice version still has two slots, just that they're longer. The four-slice could be good if you have artisan breads that may not fit in the two-slice. Most regular bread will fit in the TSF02 thanks to its wide and deep slots. There's a simple dial for choosing the toasting level, plus the special defrost, bagel and reheat settings.
Durable and reliable, most report that the Smeg TSF01 cooks toast quickly and beautifully. The main downside is the price. If you have a beautiful kitchen and your toaster is on display, it may just be worth the price.
7. Dash Clear View Toaster
Best glass toaster
Specifications
Dimensions: 15.7 x 7.8 x 6.6
Slots: 1
Settings: Defrost, Reheat, Bagel
Reasons to buy
+You can see your toast as it cooks+One large slot for all types of bread+Simple controls+Even results every time
Reasons to avoid
-Overenthusiastic ejection-Can be hard to fit two slices in
You know how it is: you put your bread into the toaster but have no idea how well it's cooked until you eject the final slice. With the Dash Clear View Toaster, the guesswork has gone, as you can see your bread toasting through the viewing window.
For those more obsessed with toast, the window is a game-changer, giving you the chance to eject your bread at exactly the right point. Just be careful when you hit the eject button, as the toaster can fling the contents out rather enthusiastically.
This toaster has a single slot, but it's a very wide one. For smaller loaves, you can fit in two slices but you may struggle with larger loaves. The wide slot is better for artisan bread, as you can fit in pretty much any-sized single slice. 
Having to have what's effectively a two-slot toaster sideways on can mean taking up a lot of counter space. Still, if you want your toast to come out at the point of perfection, this toaster lets you step in at the right time.
8. Cuisinart The Bakery Artisan Bread 2 Slice Toaster
Best toaster for artisan bread
Specifications
Dimensions: 13.5 x 6 x 8.25 inches
Slots: 2
Settings: Reheat, Bagel, Defrost
Reasons to buy
+Very wide and longs slots+Intuitive toasting controls+Excellent results on different breads
Reasons to avoid
-Bulkier than most two-slice toasters
Artisan breads come in all different sizes, and slices of bread can even vary in size depending on where in the loaf they were cut from. The Cuisinart The Bakery Artisan Bread 2 Slice Toaster is designed to accommodate everything with its long and wide slots built for chunky homemade or artisan loaves.
While this is convenient for artisan bread, the big slots make this two-slice toaster considerably bigger than a regular two-slice mode. If space is at a premium, you may want to look elsewhere. 
Rather than using a dial, the toaster has a chunky slider on the front that lets you choose the toasting level. It's a clever move, as it's more obvious which setting you're using and different artisan breads require different toasting times. As a result, you'll likely adjust the toasting setting a lot. You also get the standard defrost, reheat and bagel settings that most other toasters have.
Once you get the setting right, this toaster produces excellent toast across a wide range of breads. It's not going to be for everyone, but if you home bake or buy bread from proper bakeries, this is the toaster for you.
9. Breville Die-Cast 4-Slice Smart Toaster
Best for advanced toasting
Specifications
Dimensions: 10.9 x 11.9 x 7.7
Slots: 4
Settings: Bagel, frozen, A Bit More
Reasons to buy
+Smart auto lift+Take a peek at your toast as it cooks+Countdown indicator+Excellent results
Reasons to avoid
-Expensive-More to go wrong
If you're really serious about toast, the Breville Die-Cast 4-Slice Smart Toaster is for you. Packed with clever toasting tech, this machine is the 21st century's answer to getting the perfect slice of toast.
There are dual slider controls (each control two slots) for the toast level. Once you've loaded the toast into a slot and have hit the Toast button, the toast is automatically lowered and LEDs on the front show the toasting progress.
Want to see how well your toast is doing? Press Lift and look, and your toast is raised automatically to give you a sneak peek, before dropping down. If your chosen setting wasn't quite good enough the 'A Bit More' button toasts for a little longer.
Wide slots accommodate most bread sizes, and there are special modes for dealing with frozen bread and bagels. Toasting is excellent, producing consistent results time after time.
The big issues are the price and that the automated features mean that there's a lot more that can go wrong with this model.
10. KitchenAid 4-Slice Wide Slot Toaster
Best wide slot toaster
Specifications
Dimensions: 11.4 x 11.62 x 7.48 inches
Slots: 4
Settings: Bagel
Reasons to buy
+Inexpensive+Wide slots for bagels and more+Three classic colors
Reasons to avoid
-No frozen setting
A four-slice toaster doesn't have to be too expensive, and this wide-slot choice from KitchenAid comes from a reliable family brand too. If you've got a KitchenAid mixer in your home, this four-slot toaster will match beautifully. It comes in silver, black and red. 
You can adjust the brownness of either side independently, and there's a button for bagels or to eject your toast when you suspect it's done. The slots also lift with an impressive clearance for shorter slices. 
How to choose the best toaster
Although toasters do the same thing, there's a huge amount of variance in them, largely dependent on your needs and the type of bread that you cook. 
Take notice of the size and types of slot to make sure that you'll be able to fit in the type of bread that you use. This is particularly true if you use artisan bread.
While toasters all have a setting for how well done they'll make your bread, many have additional features and modes.
Some models have a defrost option. This usually doesn't mean that your bread will be defrosted (although some have this feature) but that your frozen slices will be defrosted and then toasted. This latter mode can be called 'frozen' on some toasters.
A bagel setting can be good, too. What this mode does varies between toasters, but generally only one element is used, so that the underside gets cooked, leaving the top alone. With some other models, the second element may be heated to a lower temperature. Make sure you read the manual so that you know which way round to insert your bagel.
A reheat mode is useful if you like your toast warm, as you can stick it back in without overheating it.
Look out for any optional accessories: a sandwich cage lets you make toasted sandwiches, and a warming rack sits on top and is good for pastries and croissants. 
Should I buy a two- or four-slice toaster?
If you go through a lot of bread or have a larger family, then a four-slice toaster is generally the best bet. If you don't eat a lot of toast or don't have much room, then go for a smaller two-slice model.
Take note of the configuration of the toaster. Some four-slice toasters use two long slots instead of four slots. The downside is that you may not fit in two slices side-by-side; the upside is that the longer slots can be better for artisanal bread.
How much energy does a toaster use?
Most toasters will use around 800 to 1200W on average, with four-slice toasters using towards the top of the scale, and two-slice models using less. That's a rough guide, but as they're small and dedicated, toasters are more energy-efficient than using your oven's grill to do the job.
Many models have energy-saving features. Toasters with four slots, for example, will generally have two sets of controls, each controlling two slots. When you only use two slots, you're using half of the total power; you only run the toaster at full capacity when all four slots are in operation. 
How much does a toaster cost? 
Price depends on features and how often you make toast. For occasional users that need a two-slice model, you can pick up a good toaster for less than $30. A higher-quality more durable model can cost around $50 but you can spend over $100 on the best models.