This is the best way of getting wrinkles out of clothes – and laundry experts all agree
These wrinkle-removing wonders all work, but one method is superior to all the rest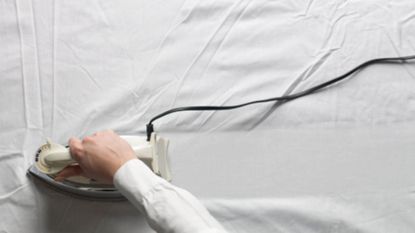 (Image credit: Getty Images)
Although some of us may be tempted to leave the wrinkles in our clothes and hope they drop out, there is no denying that harsh creases make even the most expensive of clothes look scruffy. But what is the best way to get wrinkles out of clothes?
Given that it is so hard to avoid wrinkles in clothing when doing laundry, knowing how to remove them quickly is essential to making sure your laundry day doesn't last long into the night.
We have asked laundry professionals for their thoughts on the best way to get wrinkles out of clothes quickly and efficiently, and they all agree that one method trumps all the rest in terms of effectiveness and efficiency.
Best way to get wrinkles out of clothes
While there are plenty of ways to unwrinkle clothes without an iron, it turns out that steaming is one of the best for getting wrinkles out of clothes and household linens.
Handheld steam cleaners have become popular household appliances thanks to the many things you can clean with a steamer, but there they are, above all, the perfect tools for erasing wrinkles from clothing.
'Steaming can be a great method for wrinkle-free results, and it's faster and gentler than ironing and is suitable for delicate fabrics,' explains Ahmad Jamal, cleaning expert at CleanersAdvisor.
Textile expert Frej Lewenhaupt, co-founder, and CEO of Steamery agrees: 'Steaming is not only ideal for removing wrinkles from your garments, but it can help eliminate unwanted odors and bacteria from clothing too, making it a great way to refresh clothing in between washes.
Frej Lewenhaupt is a co-founder & CEO with a demonstrated history of working with the most effective clothing care devices for household use.
If you do not have a steamer, however, then a traditional iron is the next best thing, Ahmad Jamal adds. Alternatively, you could hang the wrinkled garment in a steamy bathroom while taking a hot shower, enabling the steam to do the work in the process, or use a fabric-specific wrinkle-releasing spray, Ahmad continues. It is worth remembering that these will 'not be as effective as steaming or ironing', though.
Ahmad is a self-proclaimed 'clean freak', with years of experience tackling tough cleaning projects and advising others on how to deal with the worst of messes.
When steaming by hand, Lily Cameron, cleaning supervisor at Fantastic Services recommends hanging the garment from the back of a closet door or on a rail and holding the steamer a few inches away from the fabric, moving it up and down and allowing the steam to penetrate the fibers and smooth out the wrinkles.
'For more efficient performance, it's recommended to steam your clothes after wearing them, as steamers work best on slightly wrinkled clothes,' Lily adds. 'Before you use any of these methods, it's important to always check the care labels and their laundry symbols on your clothing items too,' she continues. 'Different fabrics may require specific temperatures or different techniques to prevent damage.'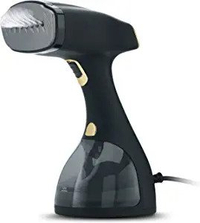 Electrolux Portable Handheld Garment and Fabric Steamer | $59.95 at Amazon
Full transparency, we have not had the time to test this garment steamer ourselves but it is one of the highest-rated picks from Amazon with over 3,000 five-star reviews. Its handheld size is perfect for quickly freshening up upholstery and is delicate enough to avoid damaging fabrics.
How to prevent wrinkles in clothing
Ultimately, the best way to remove wrinkles from clothing is to avoid them altogether. While this is difficult for some fabrics such as linens, there are some clever ways you can prevent deep-set wrinkles from forming as part of your laundry routine, says Frej Lewenhaupt, textile expert.
Removing your clothes from the washing machine as soon as the cycle is complete is one way to prevent wrinkles from setting in, he says, 'stretching the garment out when wet will prevent it from drying in a ball and marking.
'Once dry, hang them or keep them nicely folded, such as by file folding, to prevent wrinkles. I recommend primarily tumble-drying towels and bed linen and air drying clothing, but when drying clothes in the machine, use wool dryer balls to dry the laundry faster and help prevent wrinkles,' he adds.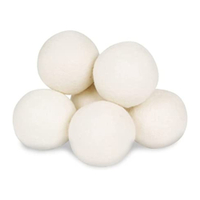 Wool Dryer Balls | $19.95 at Amazon
Using wool dryer balls saves time, money, and energy during your laundry cycle and helps to prevent wrinkles by breaking up wads of tight laundry. Use three laundry dryer balls for small/medium loads, and five to six for large.
FAQs
How do you unwrinkle clothes in under 10 minutes?
The quickest way to unwrinkle clothes is to use a handheld clothes steamer to loosen the wrinkles in a garment just before you are about to wear it. Heat the steamer up according to the instructions on your device as you get the rest of your outfit ready or do your hair and steam the garment, hanging up on the back of a closet door, for instance, to help the wrinkles drop out directly before wearing it.
Never steam a garment you are already wearing, however, as this could lead to serious burns and skin damage.
How do you get fold lines out of fabric?
Fold marks in the fabric can be removed by using an iron or clothes steamer to help loosen the fabric fibers and drop the wrinkles or, alternatively, if you are in a rush, you could consider a homemade linen spray to help dampen the fabric and carefully stretch the crease out of the garment.
You can prevent deep fold lines in clothes by hanging items that crease easily in your closet, rolling garments, or folding clothes more carefully folding to help line clothes up in your dressers rather than stacking them and pressing the folds in under the weight of other garments.
---
Removing wrinkles from clothing can be time-consuming, and while ironing and linen sprays are certainly good options for getting rid of creases, steaming is by far the professionals' favorite. With the extra benefits of killing bacteria and protecting light fabrics (steaming is also a great way to dry clean clothes at home, too) there is little reason not to have this handy tool in your laundry arsenal.
Sign up to the Homes & Gardens newsletter
Decor Ideas. Project Inspiration. Expert Advice. Delivered to your inbox.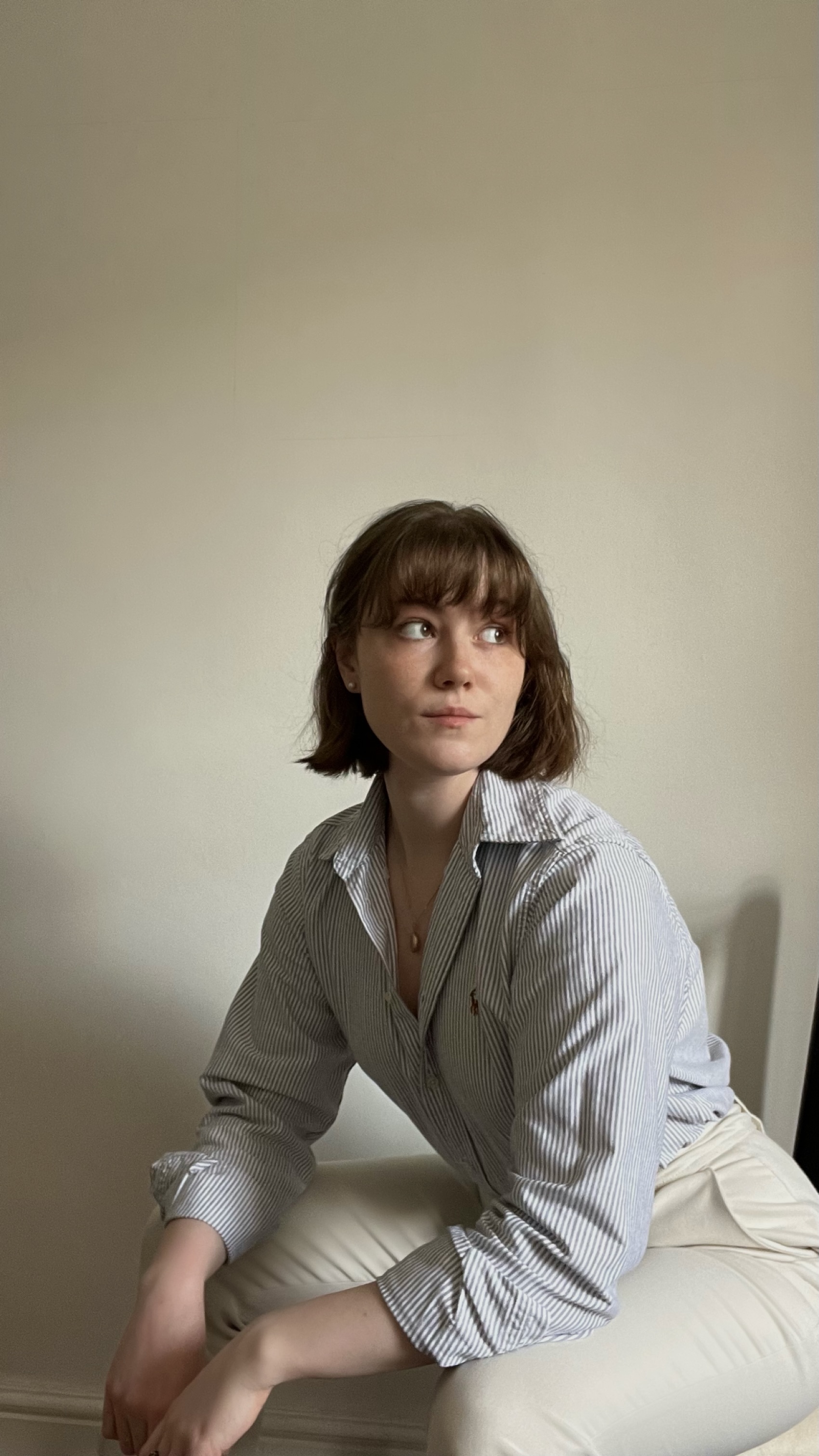 Chiana has been at Homes & Gardens for a year, having started her journey in interior journalism as part of the graduate program. She spends most of her time producing content for the Solved section of the website, helping readers get the most out of their homes through clever decluttering, cleaning, and tidying tips – many of which she tests and reviews herself in her home in Lancaster to ensure they will consistently deliver for her readers and dabbles in the latest design trends. She also has a first-class degree in Literature from Lancaster University.