Cleaning rust with aluminum foil – experts on why you should use this unusual method
This speedy Instagram cleaning hack may sound like a spoof, but it is an old cleaning trick professionals swear by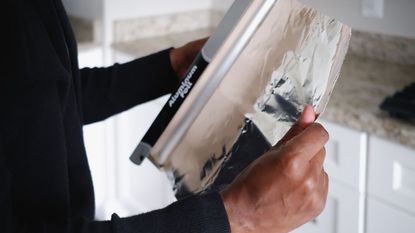 (Image credit: Getty Images)
You may have heard of the simple trick of putting aluminum foil in your dishwasher to shine up your silverware, but have you ever considered using a similar technique to shine up the metal around your home?
We couldn't say we had tried it until we saw a clever Instagram hack for removing rust from stainless steel using only a ball of foil. No chemicals are required.
Here, we explain how to achieve the same results at home – and why this mad science works so well.
How to clean rust with aluminum foil
Initially posted by Claire Douglass Styling on Instagram, the hack shows her rubbing a ball of regular aluminum foil, available at Walmart, onto some rust spots on a bathroom radiator. Although it took a little bit of elbow grease to help shift the stains, the results were undeniable.
Although the cleaning tip shows Claire using just foil to rub away rust, professional cleaners suggest that adding some water to the mix may result in a quicker and more effective clean when removing rust stains. Especially if you are working in a big area.
'To clean the rusted surface, I recommend dipping the ball of foil into some water before rubbing the area in a circular motion,' recommends Jennifer Rodriguez, chief hygiene officer at Pro Housekeepers. 'If the aluminum becomes dry, re-wet it to ensure a continuous reaction.'
One benefit of this method, Jennifer points out, is that you can see your progress as you work as the rust transfers over to the foil. Once the rust has been removed, wipe down the surface with a clean, damp cloth and buff with a dry towel to polish.
Jennifer Rodriguez is the Chief Hygiene Officer at Pro Housekeepers, a nationwide cleaning business. She has over 20 years of experience cleaning both residential and commercial properties and has been featured in publications such as First For Women, Fatherly, Business Insider, and NBC News.
Why aluminum foil helps to get rid of rust
Although the reasoning behind using aluminum foil in the dishwasher and on rusty surfaces may seem like a mystery, the quick hack can be explained by some very simple science, says Karina Toner, cleaning expert at Spekless Cleaning.
'All rust is iron that has combined with oxygen to form a brownish-orange layer on a surface. When aluminum is rubbed against the rust, the aluminum loses electrons, while the iron oxide (the rust) gains electrons, turning back into metal. The aluminum acts as a reactive surface that removes the rust, while also creating a layer of oxide that prevents the metal from rusting further,' she explains.
Adding an acid to the mix, such as cleaning with vinegar, or cleaning with lemon juice, can speed up this reaction, as well as produce a good barrier to prevent friction wearing down the foil, Karina adds. You can either dip the foil in the acid or soak the item overnight when possible, she suggests.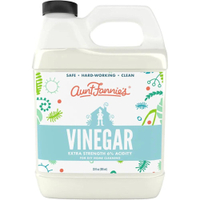 6% Distilled White Cleaning Vinegar | $11.99 at Amazon
This specially formulated white vinegar with cleaning strength at 6% acidity kills mold and breaks down grease, mineral deposits, lime scale, and built-up film for a clean space with no residue left behind and no rinsing required.
Karina is the Operations Manager at Spekless Cleaning, a trusted maid service based in Washington D.C. The team has over five years of experience providing top-quality cleaning services for both residential and commercial clients. Karina oversees every aspect of the business, ensuring that every client gets the same top-notch service and spotless clean every time.
FAQs
Does aluminum foil remove rust from Chrome?
Aluminum is a great household hack to help remove rust from all sorts of metals, including chrome and steel. When using foil on chrome, polish the surface with the foil dipped in a saline solution to prevent scratching or discoloring the surface.
Can you clean metal with aluminum foil?
Aluminum foil is a great tool for cleaning metal, rusty or not. For non-rusted items, you can submerge them in a bowl of hot water with a strip of clean aluminum foil and some baking soda to form an electrolytic action to remove tarnish without chemicals or lots of scrubbing.
---
Aluminum foil is a great cost-effective way to remove rust quickly from metal around your home, however, it is good to note that it is only practical for surface rust and staining, not deeply developed rust, which may require more specialist care, warns Gretchen Boyd, professional cleaner and president at NYC House Cleaners. Otherwise, it is a clever tool that many professional cleaners fall back on for tough jobs.
Sign up to the Homes & Gardens newsletter
Decor Ideas. Project Inspiration. Expert Advice. Delivered to your inbox.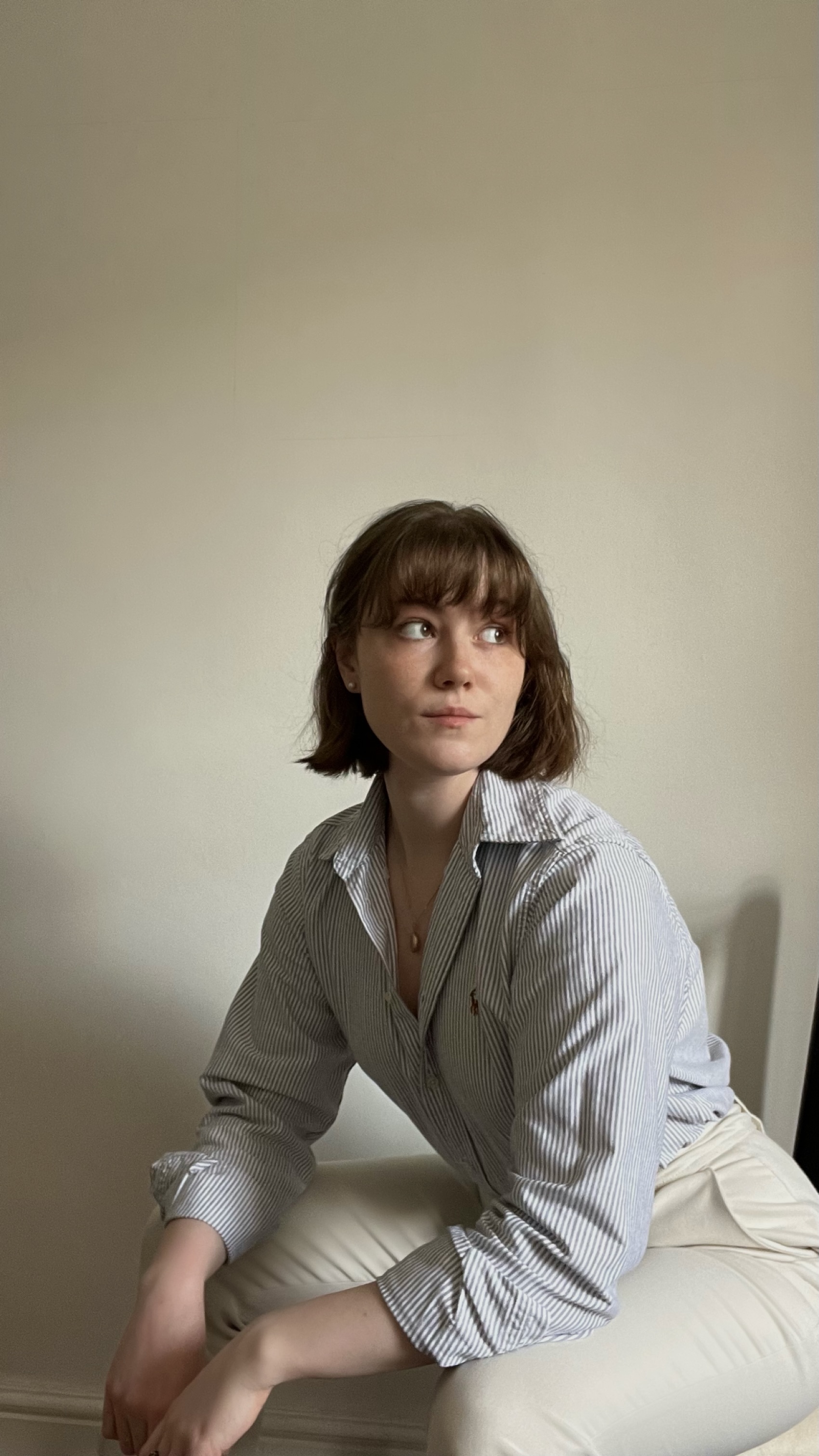 Chiana has been at Homes & Gardens for a year, having started her journey in interior journalism as part of the graduate program. She spends most of her time producing content for the Solved section of the website, helping readers get the most out of their homes through clever decluttering, cleaning, and tidying tips – many of which she tests and reviews herself in her home in Lancaster to ensure they will consistently deliver for her readers and dabbles in the latest design trends. She also has a first-class degree in Literature from Lancaster University.