8 possessions decluttering pros say you'll really regret throwing away – and what to do instead
Clearing out our things can be very therapeutic, but sometimes we feel remorse in the weeks or months after we declutter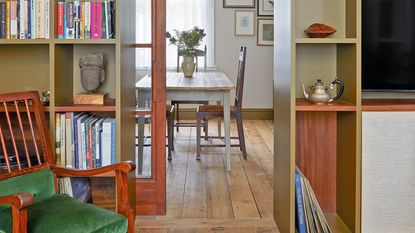 (Image credit: Future PLC)
Sign up to the Homes & Gardens newsletter
Decor Ideas. Project Inspiration. Expert Advice. Delivered to your inbox.
Thank you for signing up to Homes & Gardens. You will receive a verification email shortly.
There was a problem. Please refresh the page and try again.
The need for a decluttering session comes gradually and then all at once. Before we get carried away and purge everything we own, experts have some decluttering tips to share.
Whether you are moving house, downsizing, or have simply reached a point where kitchen cabinets and closets are overflowing, now is a great opportunity to clear out your possessions.
Before you dive in, make a decluttering checklist and take note of these tips from professionals to avoid decluttering regret.
Home items decluttering pros say you'll regret throwing away
'As a professional declutterer, I believe that a cluttered house can drag you down, lower your productivity and even contribute to anxiety and stress. But, like anything in life, moderation is key,' says Vicky Silverthorn, professional declutterer and brand ambassador at Vintage Cash Cow.
'Decluttering too much of your stuff – or decluttering too often – could end up leaving your house feeling cold and clinical. Plus, it could cost you money if you discard items that you'll later need or want, purely to clear up perceived clutter.'
With that said, there are a few things decluttering experts say you may regret decluttering.
Vicky Silverthorn has been a professional organizer for over 10 years, helping people from all walks of life to declutter and organize their homes. As an expert in the industry, she believes that your wellbeing starts at home; if your home is in shape, other elements of your life will follow. Vicky has written Start with your Sock Drawer, an Amazon bestselling book on living a less cluttered life.
1. Sentimental items that bring joy
Decluttering sentimental items is by far the most difficult part due to all the memories and feelings attached to them, and experts say to give them plenty of consideration, as once you've donated them, there's no turning back.
Vicky Silverthorn puts it simply: 'If you look at a sentimental item and feel happy, warm and nostalgic, it absolutely has a place in your decluttered home. But if you look at it and feel neutral or negative, that's a sign that it's time to let it go.'
She recommends investing in a memory box, be it a wooden box, at Target, that can be kept on your coffee table. Alternatively, use old vintage trunks, so you can group your sentimental items together. 'This way, you can hold onto them without cluttering up your home. If you've got lots of photos, letters, ticket stubs and notes that you want to keep, consider organizing them in albums or creating a scrapbook to keep them neat, tidy, and protected.'
Celebrate sentimental items by incorporating them into your decor – display them on open shelving or frame them and add them to a gallery wall.
2. Items you need once or twice a year
Some decluttering 'rules' that you may have seen online might leave you thinking that items you only use once every few months are destined for the declutter pile. Some say that if you have not used something for the past six months, it can probably be thrown out. Plus, it can be frustrating to have rarely used items taking up valuable space in your closet.
'But if it's something you definitely need occasionally – even if that's once a year at Christmas, such as lighting and decorations – throwing it away now only means you'll need to repurchase it in the future,' explains Vicky. 'Not only will that cost you money unnecessarily, but it's wasteful too.'
Instead, she recommends storing items like this in labeled, organized boxes and putting them away in your attic or store cupboard, so it is easy to grab when the time comes and is not cluttering up closet space the rest of the year.
3. 'Unknown parts'
Whether you are doing some backyard decluttering or clearing out the kitchen, spare parts and cords from appliances are worth keeping a little longer just in case.
'People should never – or at least, rarely – declutter or throw out "unknown parts". Everyone knows what I mean. It's a piece of something, you just don't know what or where from,' says Dan Morris, founder of blog Fire and Saw.
'Especially when it comes to parts from mechanical tools, whether they be hand tools, power tools, or other home and garden maintenance tools, as soon as you throw the thing out, you'll discover what it was and wish you hadn't.
'I've had this happen with chainsaws for example. I have parts everywhere and whenever I'm forced to do a big tidy-up, I regrettably end up throwing away something I later need. Only when something has been sitting there for years, unknown and unused, do I take the great leap and get rid of it.'
4. Paperwork
Getting rid of paper clutter is such a tough one because it piles up so quickly and we often hesitate about whether we might need it again in the future. An inexpensive paper shredder, available at Amazonis a worth investment if it stops you from dithering, and can be tucked away neatly in a closet when not in use.
According to decluttering pro Lauren Saltman, paperwork is one of the items that require bit of extra thought. Some pieces, you should absolutely hold onto, she argues: 'Titles to your car, mortgage documents, tax documentation, a living will, birth/death/marriage certificates. Before shredding personal information, be sure to check with an expert as to what you need to hold onto and for how long.'
Appliance manuals, on the other hand, can head to the shredder given that PDF versions are available online.
For Professional Organizer Lauren Saltman of Living.Simplified., decluttering and organizing is how she lives her daily life, whether she is organizing her home, a friend's office, or a client's garage, her resourceful approach yields happy clients who learn to incorporate techniques for a happier and more simplified lifestyle.
5. Things that don't belong to you
'In the midst of a decluttering session, it might be tempting to chuck out your partner's old school reports or their dusty old photo album that hasn't seen the light of the day for years,' says Vicky Silverthorn. 'These items might feel like clutter to you, but throwing them out without permission could be hurtful.'
Instead, she suggests placing their things in a tidy pile or box and giving them the chance to review what they want to keep and what they are willing to let go of.
If you feel confident with the decluttering process, Vicky recommends helping them out by asking them questions about when they last used or looked at the item and whether it genuinely makes them happy.
The same goes for your kid's (if you have them) stuff. Get them involved in your decluttering journey first. When they see you sorting through your own items and talking through why you're choosing to keep and discard various bits and pieces, they'll be much more prepared to go through theirs with you and declutter toys, clothes and other pieces.
6. Items that may be worth money in the future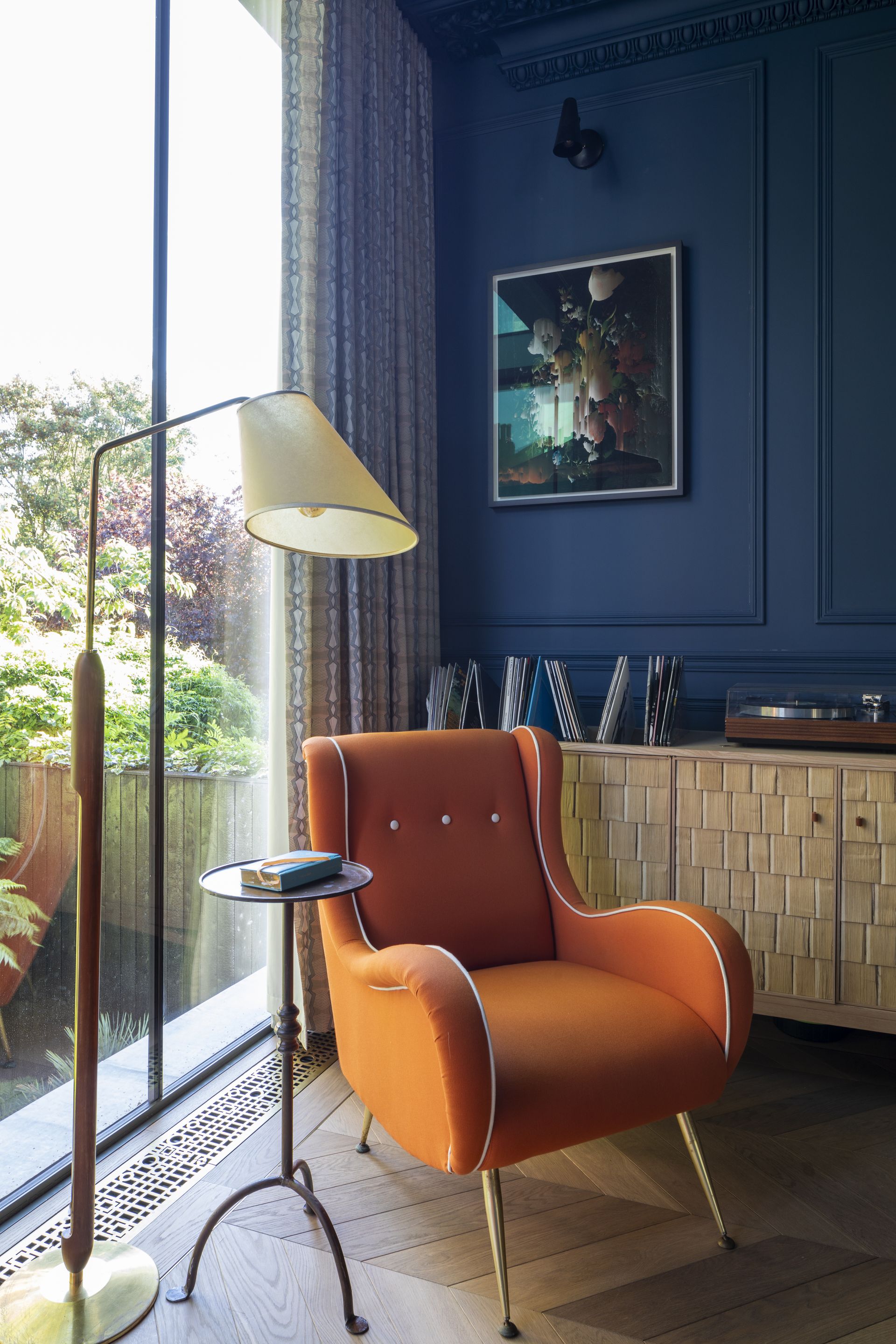 'Many of us have old toys, cameras, china, dolls, and glassware around the house that aren't being used and are taking up valuable space,' observes Christina Giaquinto, a professional organizer at Modular Closets. It might be tempting to get rid of them, but some of these items could actually be worth money.
If you suspect an item could increase in value in the future, you could store them away in boxes, keep checking their value online and use them to make some extra money in the future.
7. Anything you truly love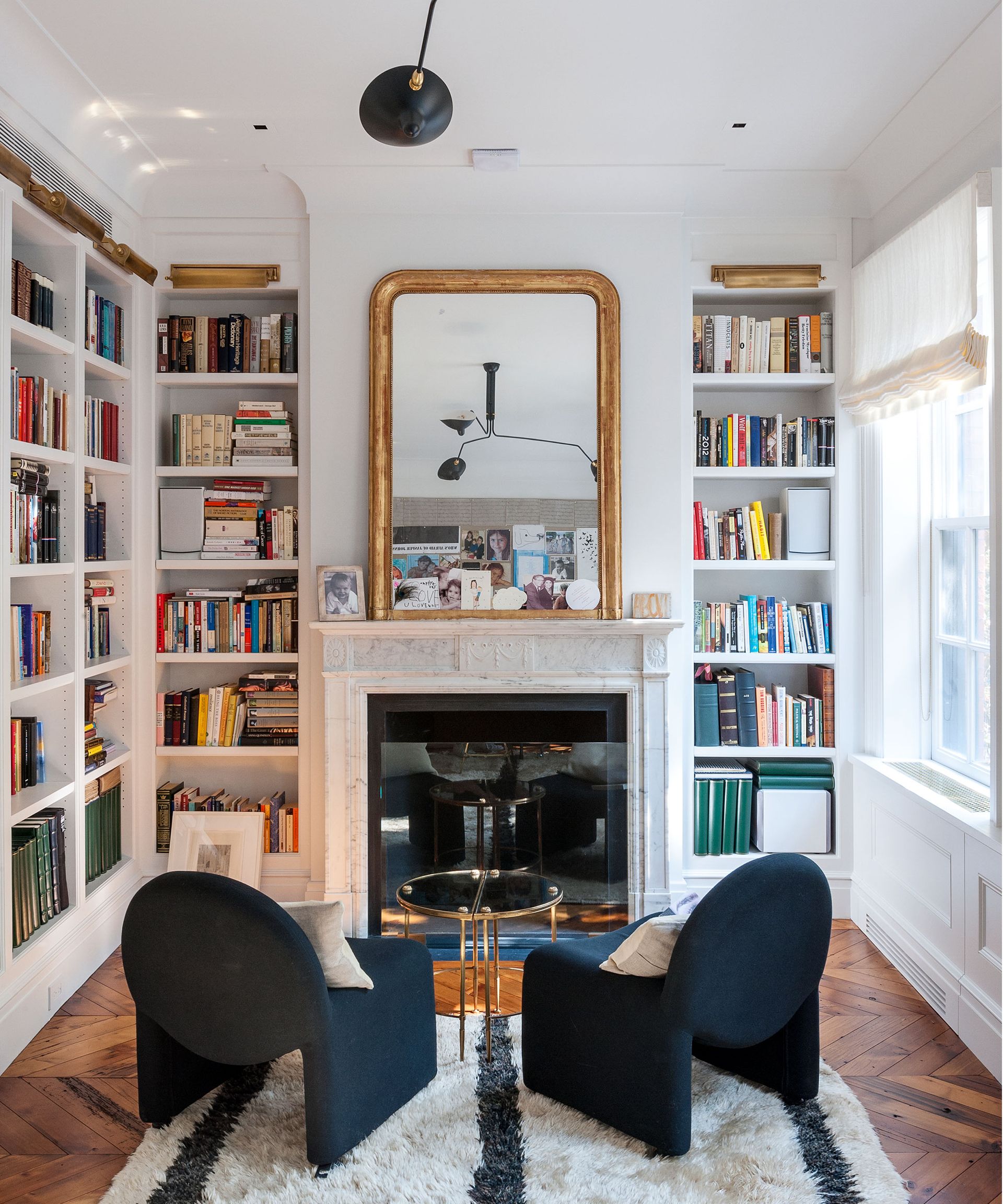 'When decluttering never get rid of something you LOVE. The trick is to discern the difference between genuine love (read joy) for the object, and the love you feel for the person who gave the thing to you,' says Miriam Ortiz y Pino from More than Organized. 'It also helps to realize that like is not the same as love. Which one do you love more? Not everything can be at the same level.'
8. Heirlooms and photographs
Christina Giaquinto also says to think twice before getting rid of any family heirlooms or physical photographs.

'It can be tempting to eradicate all of your clutter when you're on a cleaning spree, but getting rid of old family heirlooms, like jewelry, portraits from a past century, trinkets from your great-great-grandparents' travels, and so on can cause more grief than the happiness you get over having a clean home.
'We are in a digital era where photos and videos are online and easy to erase and re-take on smartphones. Actual, physical copies of photographs from the past help tell a story and can bring back so many memories and nostalgia. Don't get rid of photographs just to free up space in your home, as you may regret not having them in the future,' she adds.
FAQs
How can I make decluttering easier?
Lauren Saltman, professional organizer from Living.Simplified. says the key to making those tough decluttering decisions is to ask yourself the following questions while decluttering.
Do I love it?
Why do I have it?
How often do I wear or use this?
Does it have value?
Does it fit in my current lifestyle?
Would I buy it again today?
This will make it much easier for you to work out what to keep and what to discard (by donating, selling, recycling or trashing).
---
As Lauren Saltman points out, living in a decluttered and organized home has many benefits, and keeping these in mind will help motivate you when the house feels upside down. A clutter-free home means you know where all of your items are and allows you to enjoy the peacefulness of your surroundings.
Sign up to the Homes & Gardens newsletter
Decor Ideas. Project Inspiration. Expert Advice. Delivered to your inbox.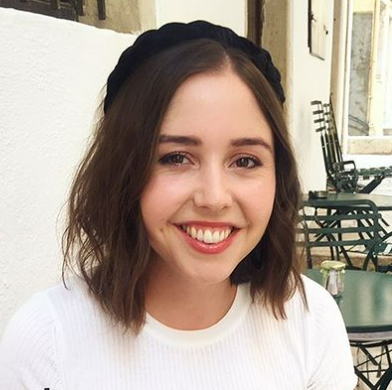 Millie Hurst is the Solved Section Editor at Homes & Gardens. She has six years of experience in digital journalism, having previously worked as Senior SEO Editor at News UK in London and New York. She then gained experience writing for women's magazines before joining Future PLC in January 2021. Millie has written for an array of homes brands including Livingetc and Real Homes and was formerly Senior Content Editor at Ideal Home before taking on the position of Section Editor with Homes & Gardens. She has written and edited countless features on home organization, decluttering and interior design and always hopes to inspire readers with new ways to enjoy their homes. She lives in Sheffield, South Yorkshire and loves to weave nature-inspired decor and nods to time spent in Italy into her own home.