My mom's 3 tips for cleaning makeup stains are perfect for any accidental spill
Makeup is one of the hardest stains to remove from fabric and upholstery, but these three tips will help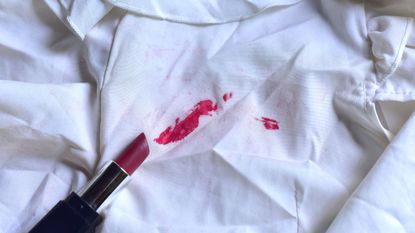 (Image credit: Getty Images)
There are several reasons we always want to avoid getting makeup on our clothing and upholstery. Not only can it be expensive, but makeup stains are some of the most tricky to remove.
My mom has been wearing makeup since the 1980s, so she has had plenty of experience in doing laundry to remove makeup stains from clothing, as well as getting rid of it from upholstery too. As a result, she has built up a small arsenal of the best ways to clean makeup stains so there is little to no trace left behind.
There are three methods she falls back on every time, so discover how you can use them at home.
Simple tips for how to clean makeup stains
Using the right cleaning tips the first time is essential when dealing with makeup stains, as the wrong products and techniques can make the problem worse. I learned this the hard way when I spilled foundation on my favorite dress a few years back and tried to remove it without asking for help.
Here is how to get it right.
1. Use makeup remover on clothing
As my mom would say, it is called makeup remover for a reason. 'Given that it is so good at breaking down makeup oils on our faces, it makes sense that it would be ideal for removing makeup stains on clothing too,' she says.
The trick is to treat the stain as soon as you can after spilling, my mom adds, especially when it comes to liquid products like foundation or highlighter. Seeing as we are all likely to have a bottle of micellar water in our makeup organizers, it is a quick product to grab as soon as you spill any makeup.
Simply use a clean cloth to dab the stain with the makeup remover until no more color transfers to the cloth, my mom says. After that, it is best to wash the item with a stain-removing laundry detergent (my mom's favorite is Vanish Oxi Advance, which you can get from Walmart) to really finish the stain off – so try to resist the urge to continue wearing the garment for the rest of the day.
2. Try a dedicated stain remover to clean makeup from carpets
Cleaning carpets is more difficult than a moveable, washable item like your clothing, so any makeup spilled here should be treated with a dedicated stain remover, my mom says. It is not worth risking using any other products for something you can't replace. You should 'do it once and do it right,' she and my dad always say.
How you use the carpet stain remover will depend on the type you have, so it is important to follow the manufacturer's instructions. We always had a bottle of Dr. Beckmann Carpet Stain remover in our cleaning cabinet, and I wouldn't use anything else for touching up carpets.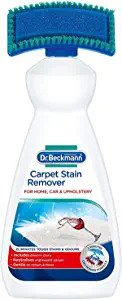 Dr. Beckmann Carpet Stain remover | Was $14.86 now $11.90 at Amazon
This carpet stain remover works on new and old stains, and has a handy built-in brush head applicator to make quick cleaning a breeze. With a cream area rug, I wouldn't live without it in my cabinet at all times.
3. Choose detergent wipes to clean makeup from upholstery
Upholstery is another tricky spot to tackle as you can't quickly throw it in the washing machine. My mom has an upholstered stool at her makeup vanity that quickly accumulates makeup marks if she has any foundation on her fingers or if she drops an applicator.
To clean upholstery, my mom always reaches for a detergent wipe, at Amazon, (but you can also just use a clean cloth dampened with some laundry detergent and water) to help blot away the stain before it sets. Once the makeup has stopped transferring to the cloth, you can scrub the stain a little to help finish it off and then use a damp cloth to remove any detergent residue.
FAQs
Does shaving foam help to clean makeup stains?
Shaving foam has long been touted to be one of the best products to remove makeup stains as the solution helps to cut through the oils that make makeup difficult to remove. To use shaving foam to clean makeup stains, squirt the foam over the stain and allow it to sit for 10 minutes before carefully removing it with a clean dry cloth. Rinse the area with plain water and then wash the item normally in your washing machine with laundry detergent.
Can foundation stains be removed?
Liquid foundation stains are some of the hardest to remove from fabrics, but it is possible with the right products and if you remove it while it is still wet.
Use a makeup remover on a clean cloth to dab – not rub – the stain until it starts to lift away and there is no more color transfer to the cloth. At that point, you should use laundry detergent to help clean away any residue before laundering the garment.
---
As always, prevention is best when it comes to makeup stains, so having good makeup organization to prevent knocking things over, and a good dressing table would be ideal.
Sign up to the Homes & Gardens newsletter
Decor Ideas. Project Inspiration. Expert Advice. Delivered to your inbox.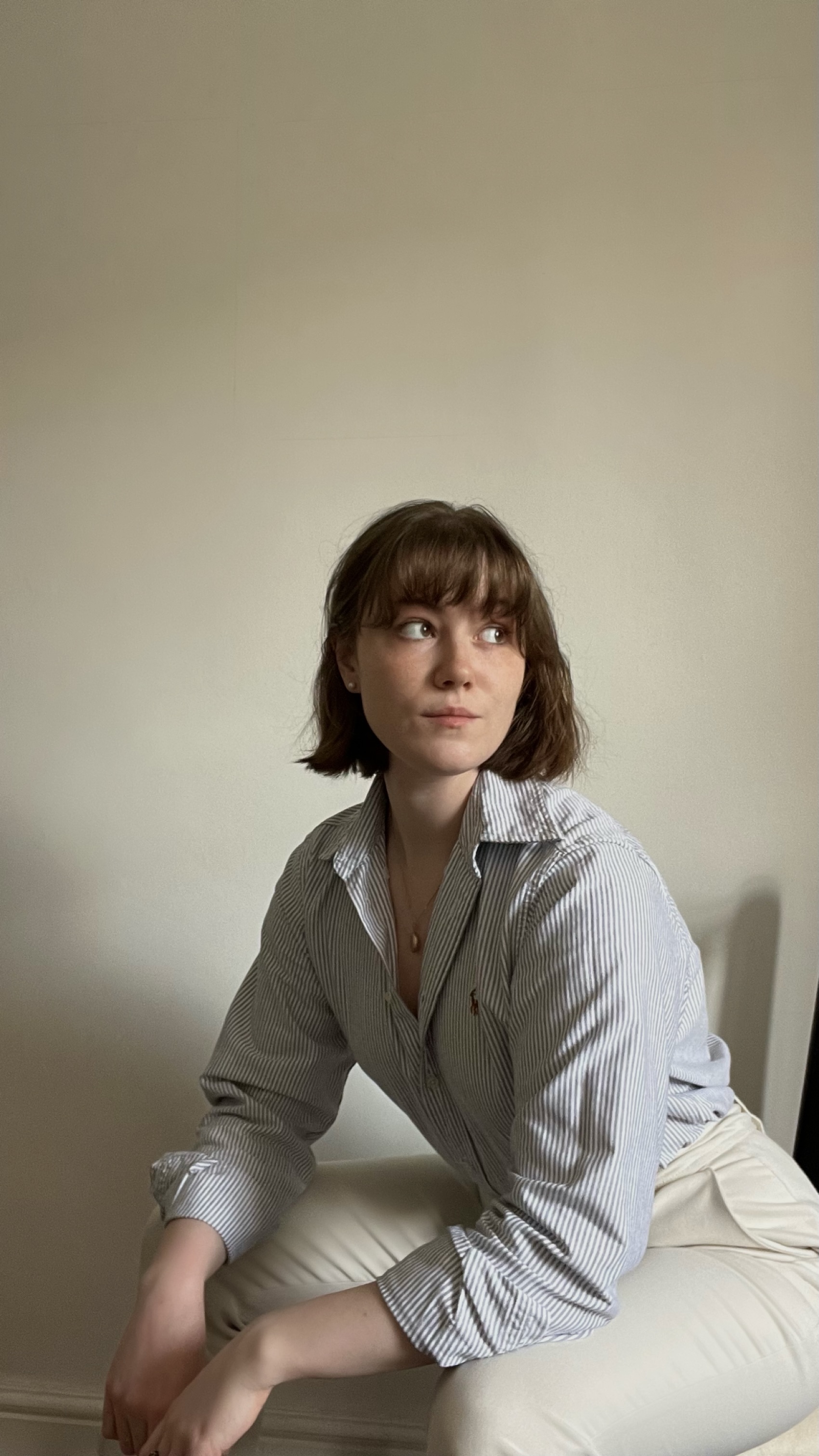 Chiana has been at Homes & Gardens for a year, having started her journey in interior journalism as part of the graduate program. She spends most of her time producing content for the Solved section of the website, helping readers get the most out of their homes through clever decluttering, cleaning, and tidying tips – many of which she tests and reviews herself in her home in Lancaster to ensure they will consistently deliver for her readers and dabbles in the latest design trends. She also has a first-class degree in Literature from Lancaster University.